Take the party anywhere with Ultimate Ears. 360-degree audio, waterproof housing1 and the ability to pair one Ultimate Ears speaker with up to 1502 more mean you can bring your tracks to life whenever, wherever. Each UE speaker is also available in a range of styles so you'll always find the perfect fit.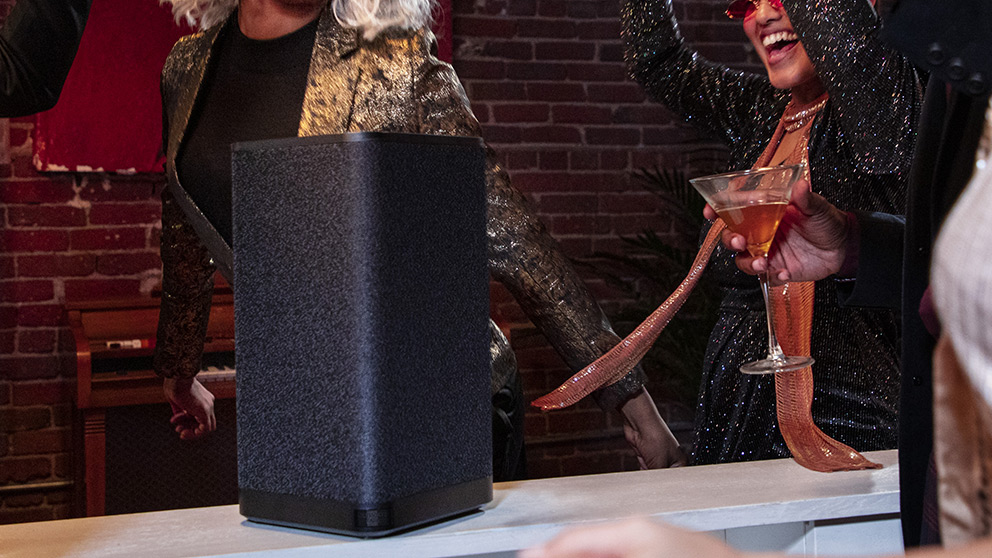 HYPERBOOM
HYPERBOOM rocks a supermassive sounds that takes your party into the stratosphere. Believe the hype — it's got extreme bass and an adaptive EQ that automatically customises the sound to fill any space. Four input channels let you easily switch music between different devices, while the rechargable battery rocks the party for up to 24* hours.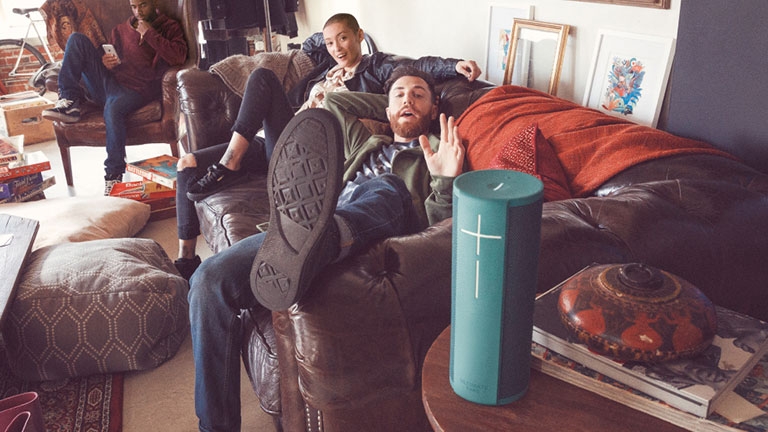 MEGABLAST
Huge sound, portable design, waterproof housing1 - Ultimate Ears MEGABLAST delivers the trademark UE performance. Built-in WiFi and Alexa voice control3, however, mean this powerhouse Bluetooth speaker just re-wrote the rules.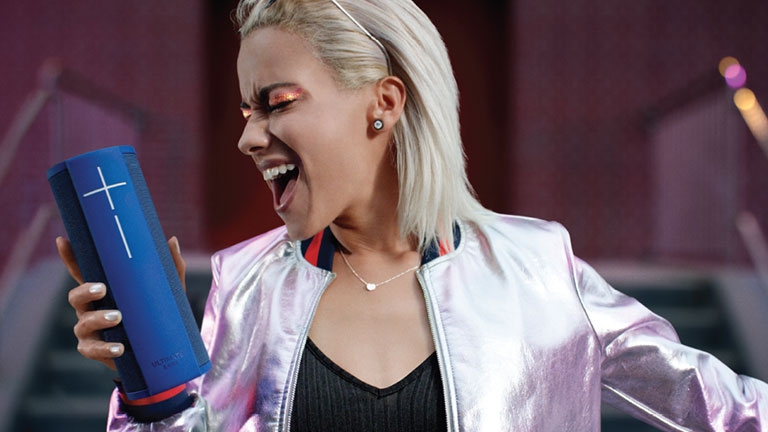 BLAST
Ultimate Ears BLAST takes portable music further. A compact, lightweight and waterproof design1 meets built-in WiFi and Alexa integration3 so you can issue voice commands whenever you're connected to your home network or a mobile hotspot.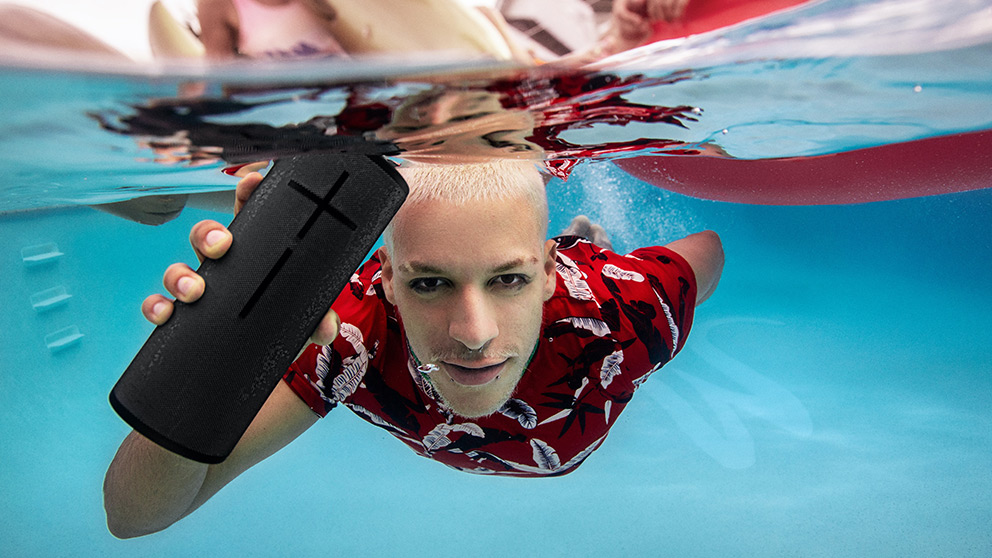 MEGABOOM 3
Ultimate Ears MEGABOOM 3 is a supremely powerful, portable wireless speaker. It blasts loud, clear and powerful 360° sound with deep thundering bass. And it is insanely waterproof, dustproof, and drop proof too. Combined with one–touch music controls, and stunning, two–tone, high–performance fabric, the ultimate party starter has been redefined.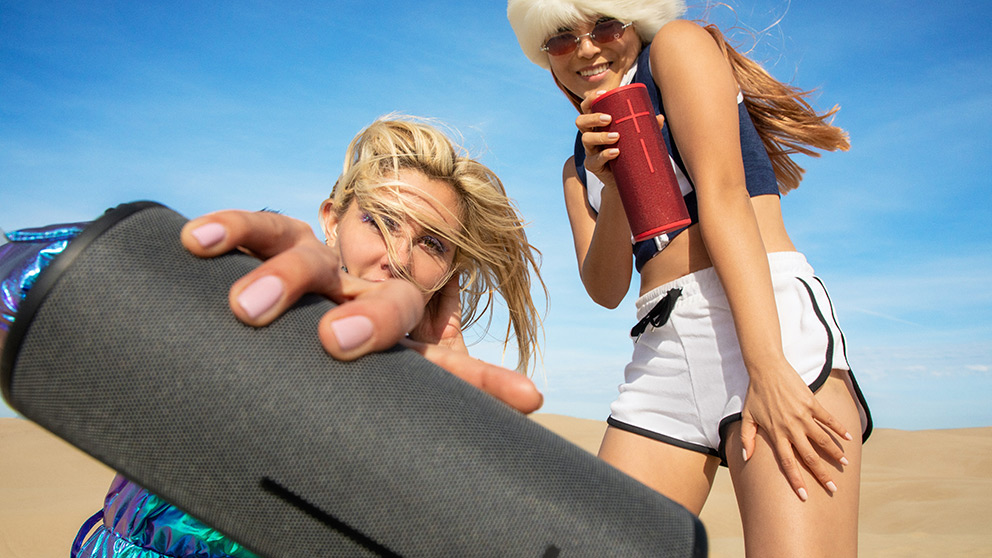 BOOM 3
Ultimate Ears BOOM 3 is a super–portable wireless speaker built for adventure. It rocks balanced 360° sound, deep bass, and is seriously waterproof and drop proof. It features the all–new Magic Button, for one–touch music controls, and it's wrapped in a stunning, two–tone, high–performance fabric. The ultimate go–anywhere speaker.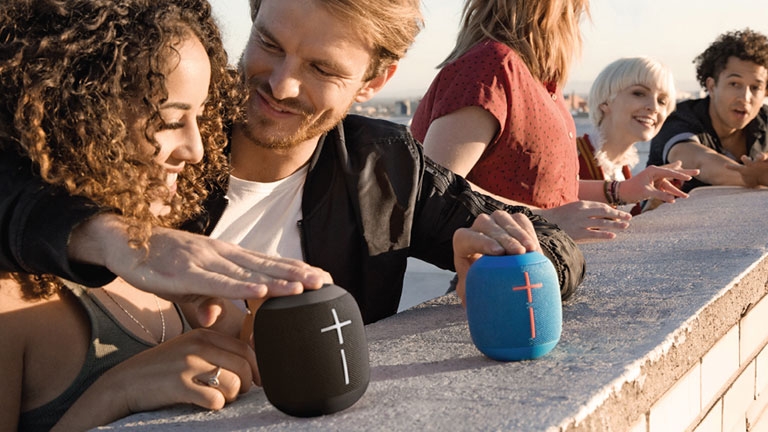 WONDERBOOM 2
Ultimate Ears WONDERBOOM™ 2 rocks a surprisingly big sound and features an all–new Outdoor Boost. Packing 13 hours of battery life, it's waterproof, dustproof, and it floats. Pair two WONDERBOOM™ 2 speakers to party louder or enjoy true stereo sound — inside, outside — literally anywhere.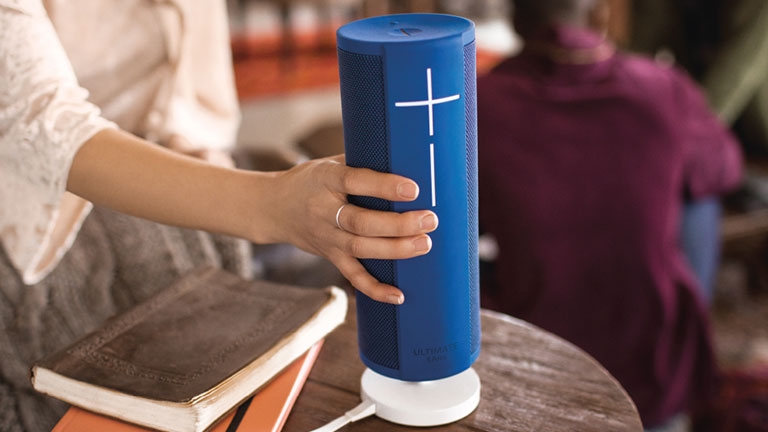 POWER UP
Keep your UE speaker ready for action with this wireless charging dock. Use it with an Ultimate Ears speaker that features the Alexa intelligent personal assistant3 and you can ask questions or issue voice commands all day, every day.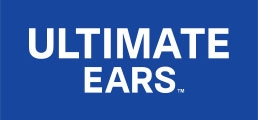 1IPX67 rated: Ultimate Ears MEGABLAST, Ultimate Ears BLAST & IPX7 rated: Ultimate Ears BOOM 2, Ultimate Ears MEGABOOM, WONDERBOOM and Ultimate Ears ROLL 2 can be immersed in liquid up to 1 metre for up to 30 minutes.
2Ultimate Ears App required to simultaneously connect up to 150+ Ultimate Ears BOOM, Ultimate Ears BOOM2, and Ultimate Ears MEGABOOM wireless speakers and is available for download via the App Store or Google Play. Requires internet connection and data download, fees and charges may apply.
3Voice integration feature present on Ultimate Ears MEGABLAST, Ultimate Ears BLAST, Ultimate Ears BOOM 2 and Ultimate Ears MEGABOOM only.
*Actual battery life will vary with use, settings and environmental conditions.