Vintec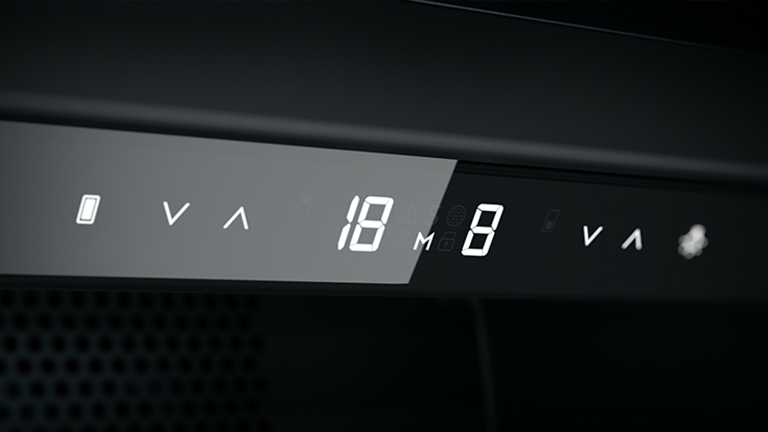 Vintec is renowned for creating world-class wine and beer storage cabinets, in fact it is their sole passion and specialty. Offering wine lovers premium preservation solutions for their treasured collections, Vintec has spent the last 20 years developing the ultimate selection of wine cabinets to cater to all cellaring requirements and capacities.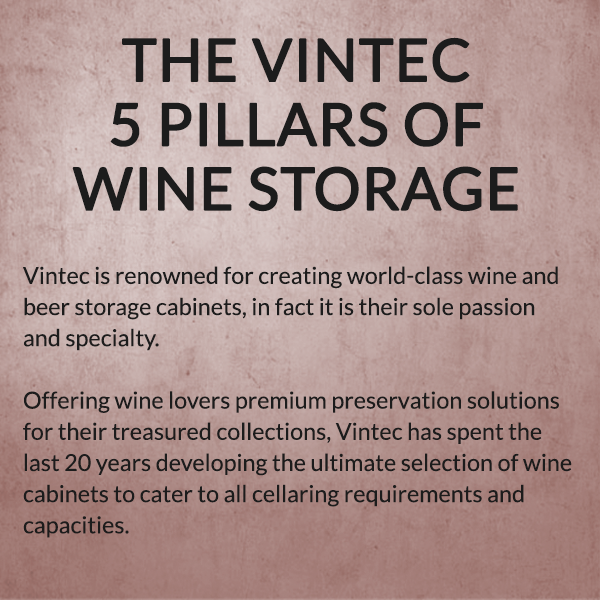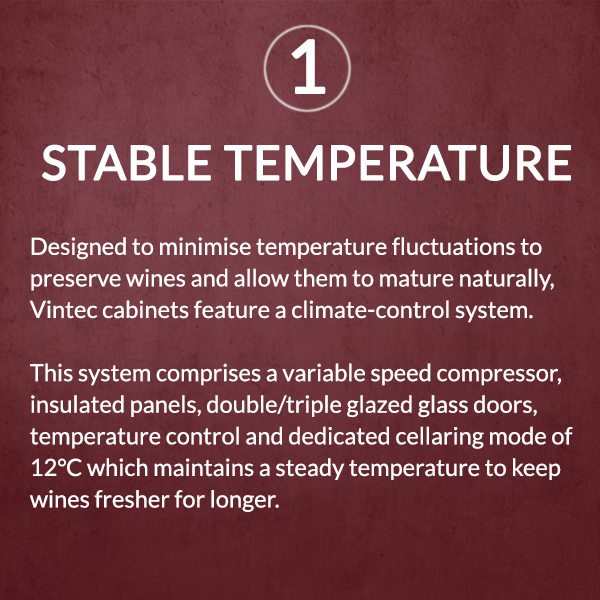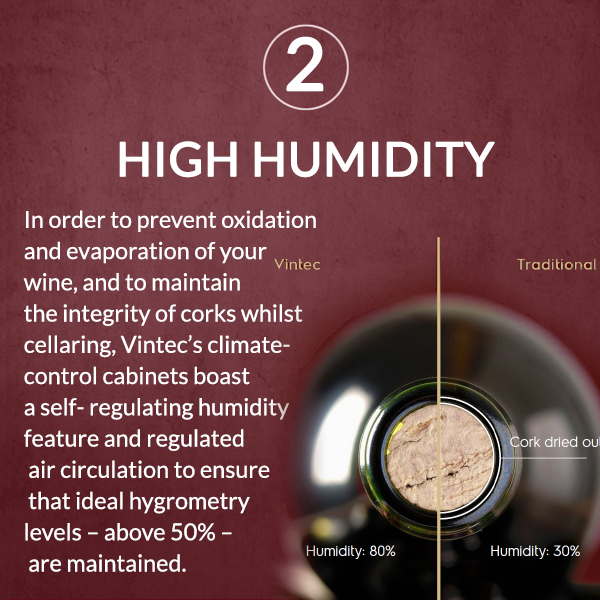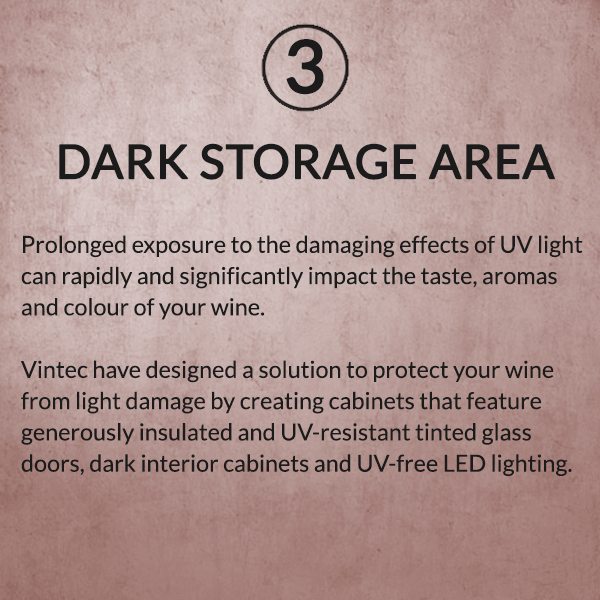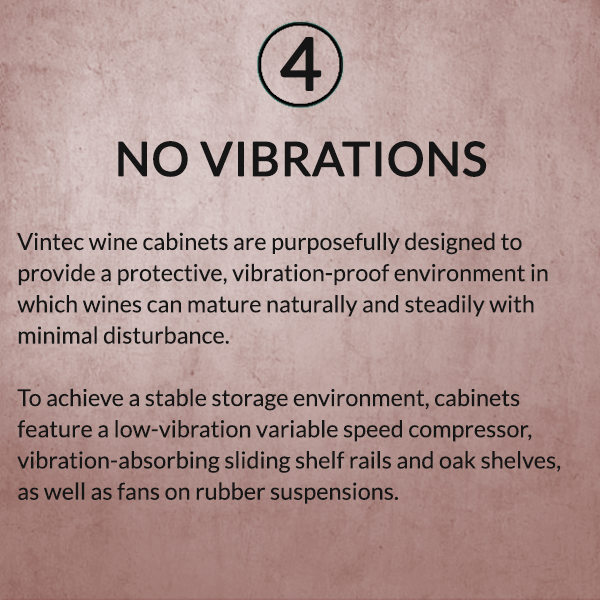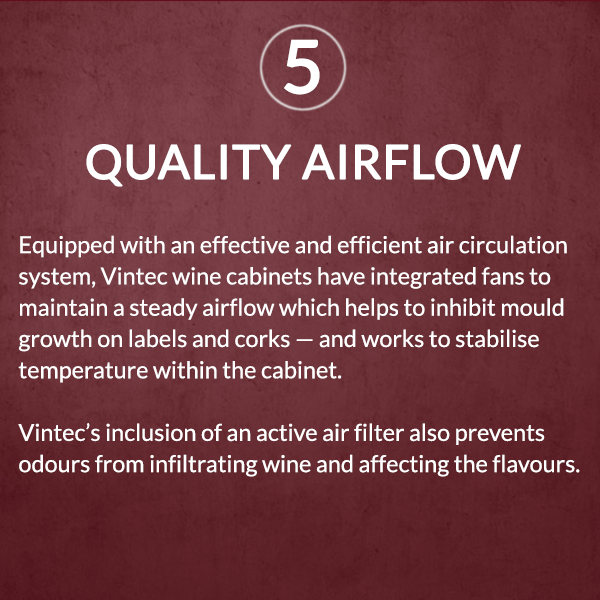 Vintec's Guide to Wine Serving Temperature

Vintec Wine Cabinets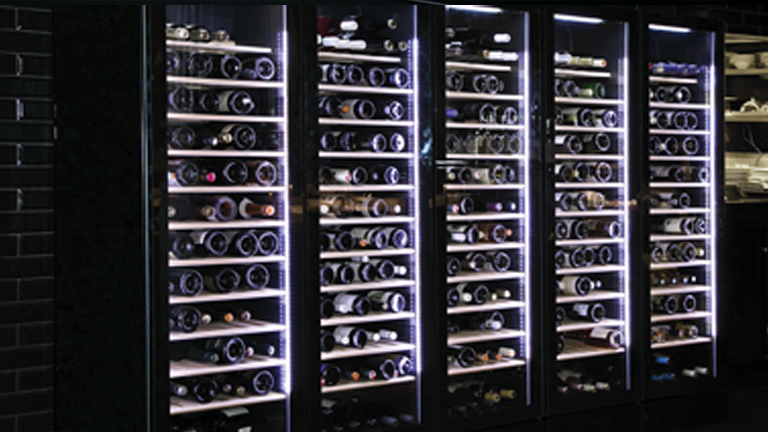 Whether you are a passionate home entertainer, a dedicated connoisseur or an industry expert, Vintec understands that you should have the best environment for the preservation and maturation of your wines.
Vintec's climate-controlled wine cabinets are available in a range of capacities and designs to suit your storage and serving needs.
Vintec Beverage Centres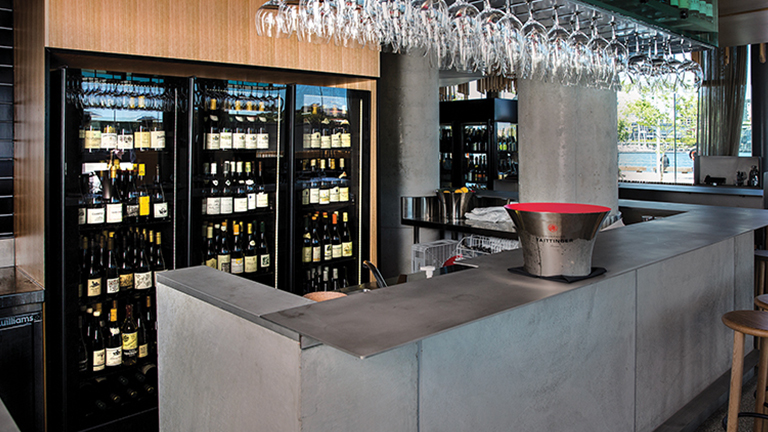 The essential home entertainer for wine enthusiasts and collectors of craft beer, Vintec's Beverage Centres keep beer and soft drink at a cold 2°-5°C and perfectly chills your Champagne and white wine.
Available as freestanding or underbench models, Vintec Beverage Centres feature triple glazed doors with anti UV glass, adjustable shelving, digital temperature display, LED internal lighting and more!
Vintec Club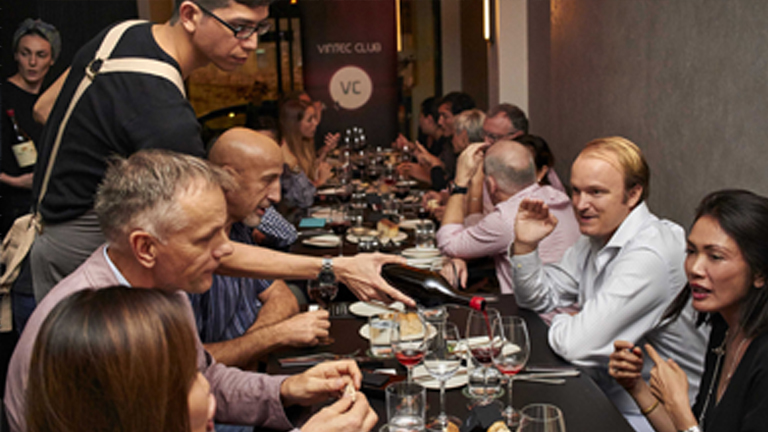 Wine lover? Join the Vintec Club! A private club for proud owners of Vintec cabinets, the club offers extensive member benefits.
These Vintec Club exclusives include invitations to intimate dinners and private wine tastings, expert advice from industry specialists, wine industry benefits (including VIP discounts, special prices and vouchers) and access to an exclusive concierge service.
About Vintec
About Vintec
Established in 1998, Vintec Australia is the exclusive importer of Danish-designed Vintec wine cabinets and beer fridges.
Vintec cool storage has a wine storage and serving solution to suit every need, in particular eliminates temperature variations which denature your wines, maintains humidity levels so corks don't dry and crack and keeps UV light away from your wine with specially treated tinted glass doors.
Vintec offers a range of wine serving and cellaring cabinets from small 30 bottle wine bars, to 4000 bottle walk-in cellars.