Vitamix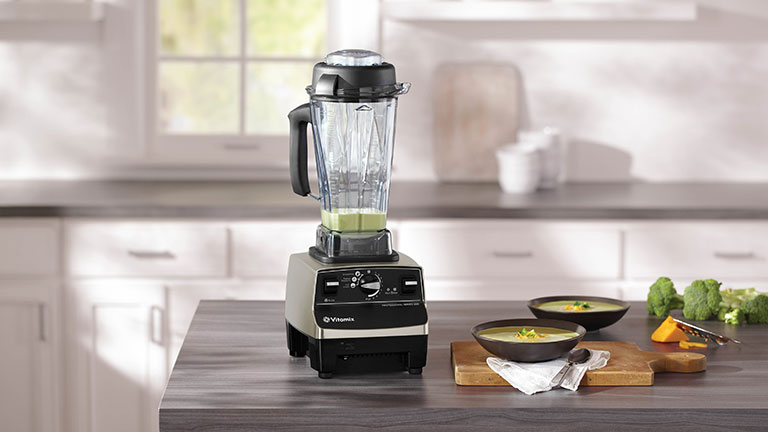 Vitamix designs and manufactures high-performance blenders that are used by some of the most respected chefs and health experts in the world.
Blenders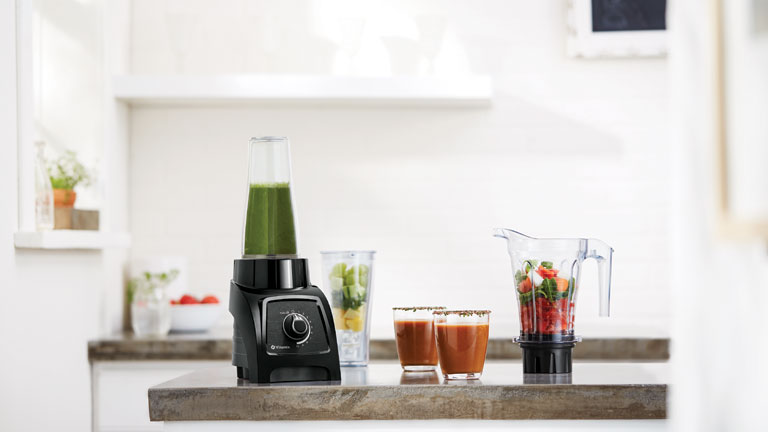 Vitamix blenders combine the power of commercial kitchen appliances with the convenience of a personal blender.
Vitamix blenders are packed with all the features you need to create soups, smoothies, salsas and much more. Powerful motors, variable settings and leading-edge design combine to make a Vitamix blender the perfect tool for preparing hassle-free, healthy food.
Hand built to last, Vitamix's extraordinary family of blenders are available in a range of colours to suit any home.
Blender Jugs & Accessories
Vitamix blender jugs and accessories help you get the most from your blender.
Vitamix jugs and cups are designed to make your life easier and increase your cooking repertoire. Features such as dishwasher-safe seals, blade designs that prevent packing and spill-proof spouts combine to enable you to produce first-class results with minimal effort.
Uncomplicated and effective, Vitamix blender accessories help you maintain a healthy lifestyle.
Recipes
Cook up a delicious array of homemade meals and snacks with a Vitamix blender.
Using fresh ingredients you can create meals for any time of the day with a Vitamix blender. Blend chunky salsas, smooth pureé, nut butters, frozen desserts, salad dressings, sauces and more.
Trusted by professional chefs, Vitamix blenders deliver the tools you need for a healthier you.
Mango Delight Smoothie Fruit Sorbet Nut Butter Banoffee Pie Mushroom Risotto
About Vitamix
About Vitamix
Vitamix was founded in the USA in 1921 with the creation of the original, high-performance blender. 4 generations later, Vitamix remains a family-owned, family-run business with a worldwide reputation for quality.
Vitamix is devoted to product innovation and developing the world's most dependable blender. This drive saw Vitamix ignite the smoothie movement with the release of the first true commercial blender in the early 1990s. The company's continued efforts have led to the receipt of some of the world's most prestigious awards such as the President's 'E' Award for Exports.
Vitamix blenders and accessories are perfect for busy Australians that lead a healthy lifestyle. We are proud that these high-quality products are available at Harvey Norman.