VS For Men
VS for Men by VS Sassoon offers a range of male grooming products that keep you looking sharp without the expense of regular trips to the barber.
Clippers
VS for Men clippers enable you to achieve professional haircuts from home.
Fitted with powerful motors, high-performance blades and a host of precision settings, VS for men clippers allow you to craft your hair exactly as you want it. The VS for Men range even boasts battery-powered models so you can be at your best when you are home or away.
VS for Men hair clippers come with a range of combs, travel pouches and more so you have everything you need to stay looking sharp.
Trimmers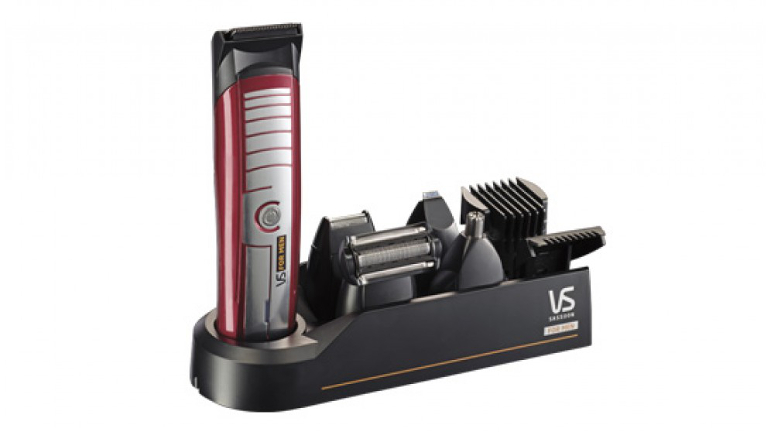 VS for Men trimmers help you control your facial or body hair with ease and accuracy.
Designed to feel good in your hand and produce outstanding results with fewer passes, VS for Men trimmers take the hassle out of male grooming. Some VS hair trimmers even boast lithium-ion batteries and wet & dry shaving capabilities so you can complete your routine whenever, wherever.
Effective, reliable and easy-to-use, VS for Men trimmers keep you looking at your best.
About VS For Men
About VS For Men
VS for Men creates male grooming products that are tailored to the needs and demands of the modern man.
From clippers to trimmers, VS for Men products give you the power to take control of your appearance on your own terms. This means you can sculpt your facial hair to the millimetre, achieve barber-quality haircuts from home and remove unwanted body hair in seconds.
Powered by premium technology, durable components and high-performance blades, VS for Men gives you the tools you need to achieve the best results with less effort.