Westinghouse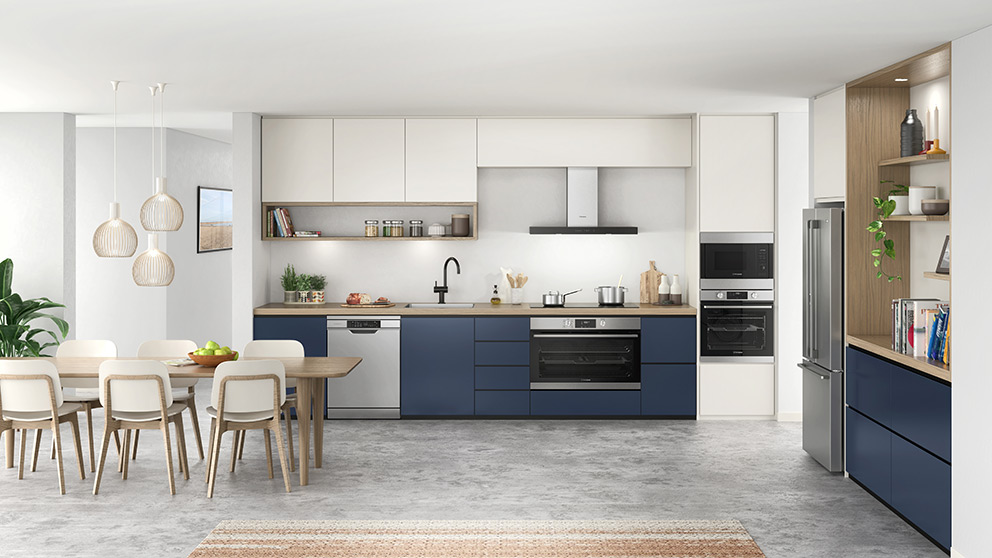 Offering an extensive selection of quality home appliances, you can trust Westinghouse to make every day easier. Wheather you're preparing those much-loved family meals or hosting a dinner party, you'll pleased you chose Westinghouse.
Fridges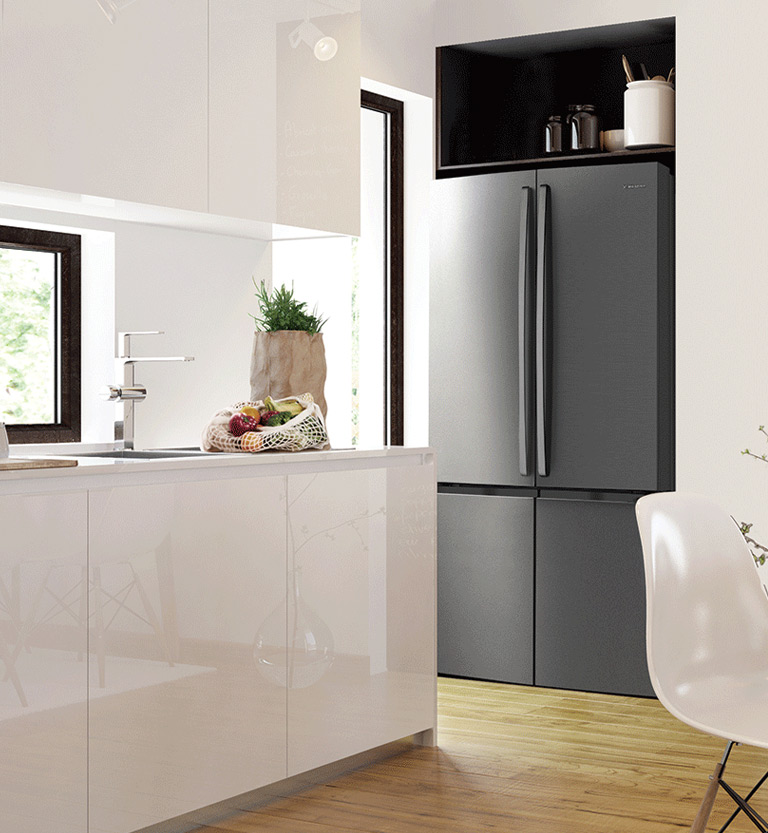 With a range of Westinghouse fridges to choose from, you can be sure to find the right design, layout and capacity.
With an already large capacity, the new range of FlexSpace fridges offer an adjustable vegetable crisper and door bins, giving you the freedom of flexibility. Featuring advanced seals to prevent moisture loss and humidity control to keep food fresher for longer, FreshSeal Crispers provide the optimal environment to store your fruit and veg. The FlexFresh convertibleentertainer's drawer enables you control the cold air from -23C to +7C so you can impress your guests with refreshing, icy cold drinks.
Enjoy the luxury of French door, convenience of multi-door, bar or side-by-side fridges in a number of styles and designs.
Ovens
Designed to make mealtimes easier for Australian families, Westinghouse's latest collection of 60cm and 90cm ovens serve up generous helpings of innovation and cutting-edge aesthetics.
For a healthy take on family favourites, Westinghouse introduces the first oven range featuring AirFry. Requiring little to no oil, the AirFry tray rapidly circulates super-heated air around the food for a crispy finish on roasts, whilst retaining a delectable juiciness on the inside.
Treat dinner guests to next-level culinary creations with steam assisted cooking for even cooking results and melt-in-the mouth textures — whilst maintaining nutrients! You'll love the steam assisted cleaning function, which softens grime for an easy-wipe clean-up.
Whether you're after a 60cm gas oven with separate grill or a 90cm double cavity electric oven with AirFry and steam assisted cooking – Westinghouse has an oven to suit every home.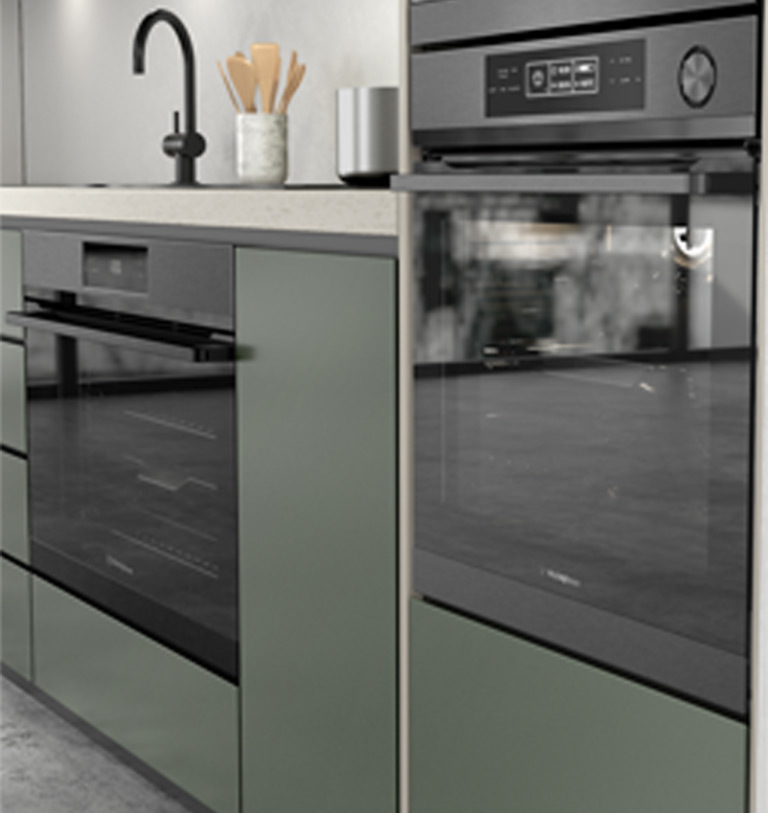 Cooktops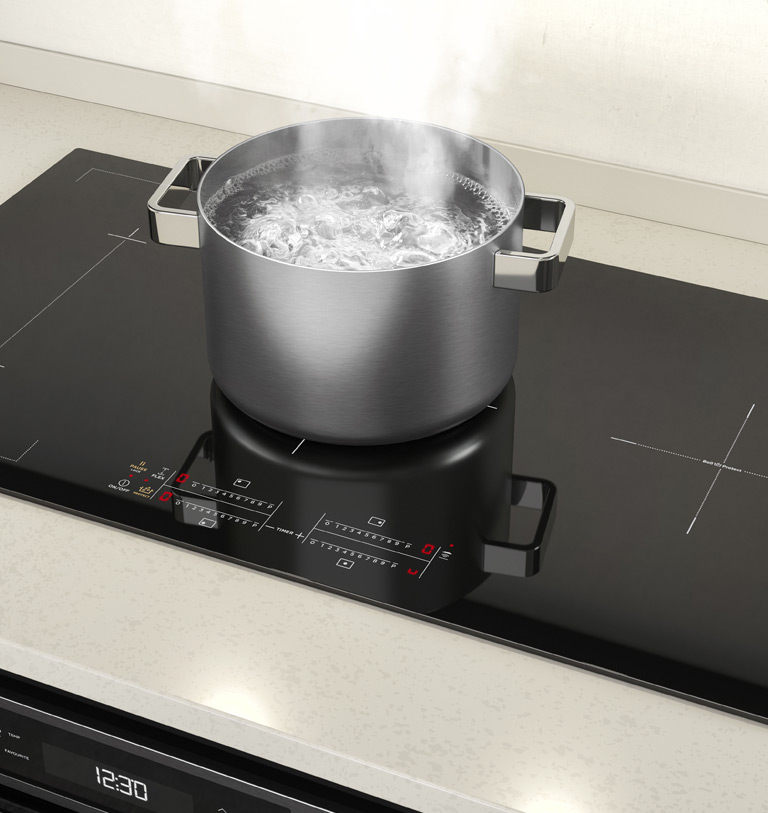 A winning combination of good looks, versatility andeveryday functionality, Westinghouse cooktops are available in a range of quality options including induction and gas — as well as ceramic and solid electriccooktops.
Heating up in half the time of gas cooking, induction cooktops offer faster boil as well as touch slide controls for instant temperature control of each zone. Some Westinghouse induction cooktops also feature BoilProtect which helps prevent water from boiling over by reducing it to a low simmer.
Offering high performance and precision control, a selection of Westinghouse gas cooktops feature intense burners which deliver high heat to speed up the cooking process whilst locking in flavour. Dual Valve flame control technology enables you to instantly take that soup or sauce from boil to simmer, while flat cast iron trivets provide stability for ease of use and peace of mind.
Rangehoods
Working in the background to effectively extract steam, smoke and smells while you cook up a storm, Westinghouse rangehoods provide powerful extraction and efficiency as well as easy-clean, low-maintenance functionality. The new range of integrated rangehoods offer a sleek, seamless aesthetic with the performance and versatility that Westinghouse is renowned for.
One of the stand-out features of selected Westinghouse rangehoods is the intuitive Hob2Hood technology which automatically starts your rangehood when you turn on your induction cooktop. Other key features include energy efficient, long-lasting LED lights, powerful extraction rates of up to 840m3/hr and wonderfully convenient dishwasher-safe filters.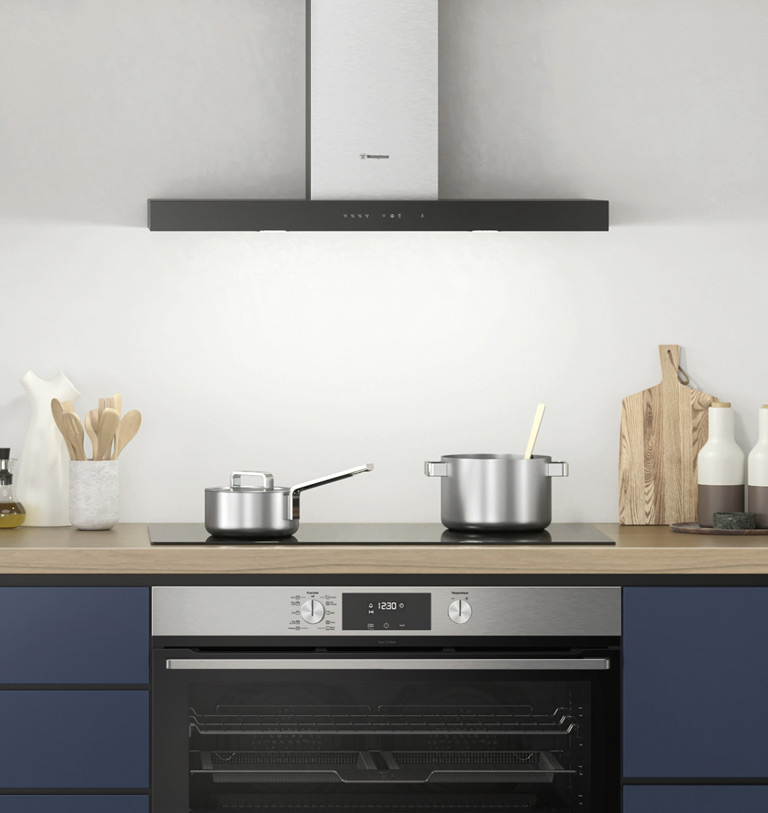 Dishwashers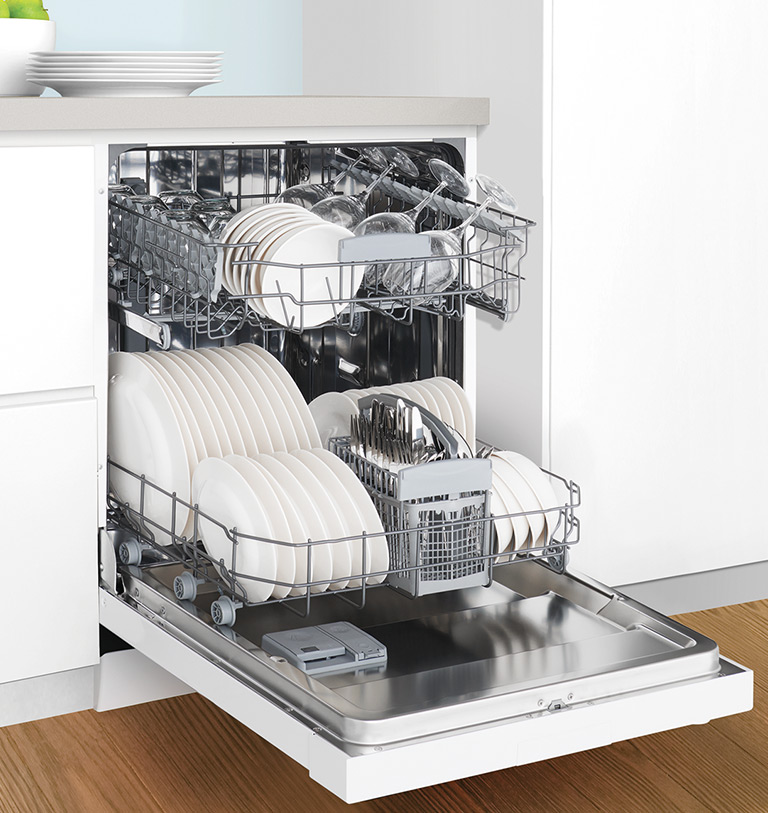 Dishing up practical and efficient solutions for cleaning up as quickly as possible, Westinghouse's latest line-up of freestanding dishwashers are big on smarts, easy-to-use and, of course, utterly stylish. Whether you're tackling plates and dishes from an intimate dinner for two or a large dinner party, Westinghouse dishwashers deliver a sparkling finish, every time.
Offering optimal results, SensorWash utilises a turbidity sensor to measure water clarity and adjust the wash cycle accordingly. The TimeSave feature is perfect for those who like to get the dishes done and out of the way before relaxing for the evening, while adjustable baskets and FlexRack cutlery trays effortlessly accommodate every assortment of utensils, dishes, pots and pans.
About Westinghouse
Renowned home appliance leaders, Westinghouse have been supplying Australian homes with purposeful product for over 60 years. Making everyday life easier, Westinghouse helps keep food fresh and busy families fed - so there's more time to devote to getting on with the fun stuff!
Less about the latest fads and flash-in-the-pan features, Westinghouse produces functional kitchen appliances that the family can enjoy using - year in and year out. For everyday meals and celebratory events, be inspired to find the right Westinghouse appliance for your lifestyle at Harvey Norman.