Buying Guide: Carpet — All About Carpet Fibre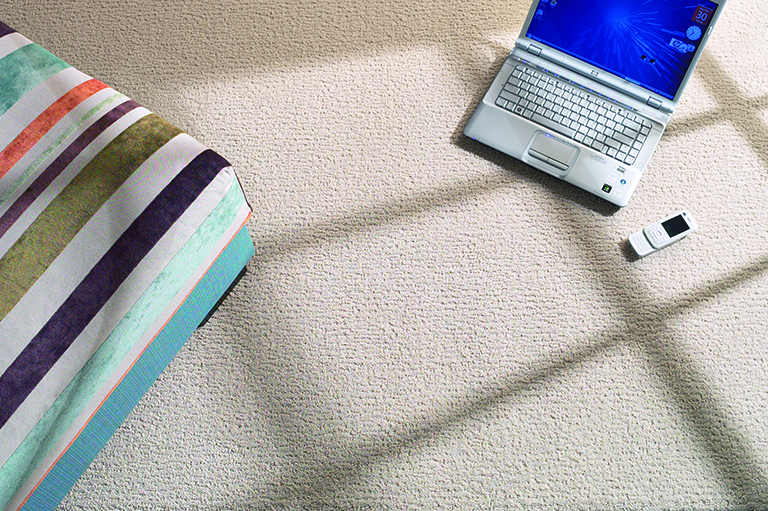 Choosing a carpet fibre is a major decision as each fibre will perform differently when exposed to different ways of life!
You deserve one that will suit your needs. Learn more about different carpet fibres and get the performance that you are after.
Wool Carpet Fibre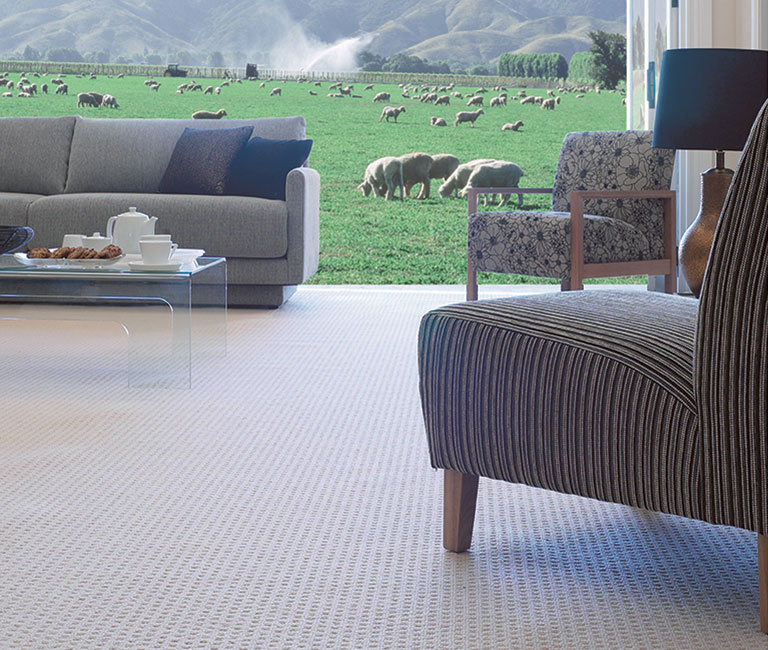 Wool is arguably the most prestigious of all carpet fibres. Wool is a natural fibre; it comes straight from the sheep's back! Wool carpets are soft to touch and naturally stain resistant. Wool carpets offer excellent durability, excellent texture retention and good resistance to soil.
Wool carpet keeps its look for longer than most other fibres. It has a natural "memory" which allows the fibre to return to its original state or bounce back. Wool is a natural insu-lator of both warmth and sound.
Wool carpet will not melt. If a cinder was dropped on wool carpet, it would scorch the top of the pile, but not catch fire.
SmartStrand Carpet Fibre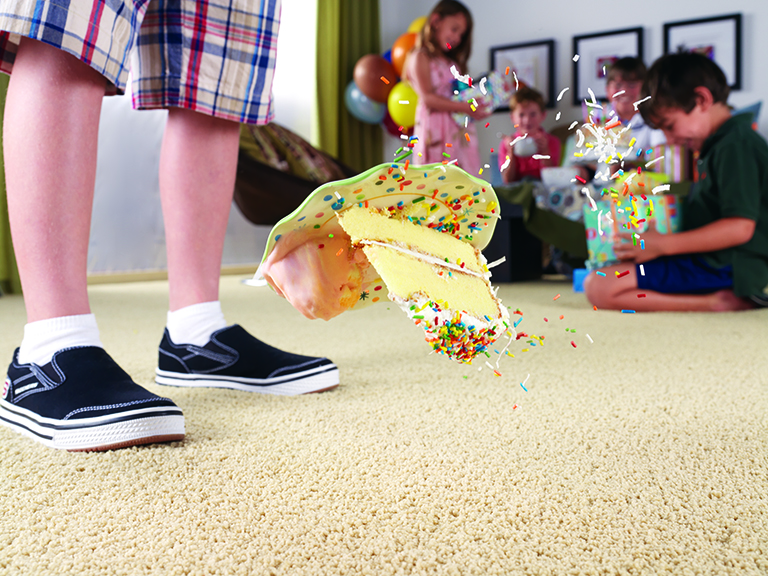 The ONLY new fibre in carpet for 50 years… SmartStrand carpets are the most technolog-ically advanced carpets on the market. As the greatest performing synthetic carpet fibre, owning a carpet made from SmartStrand will reduce the amount of time you need to spend worrying about your brand new carpet.
SmartStrand is the softest and most luxurious synthetic carpet fibre. The unique spring like DNA of the fibre helps the carpet bounce back for better crush resistance and resiliency.
SmartStrand carpets offer a incredible comfort, durability and stain resistance that provide a worry free solution with the longest and most comprehensive warranties on the market.
The most common, stubborn stains like mustard, coffee and red wine can clean up easily from SmartStrand carpets with just hot water and a cloth.
SmartStrand fibre is a unique fibre made with 37% corn-based renewable resources. This puts it miles ahead of competitors in the race to be green.
Nylon Carpet Fibre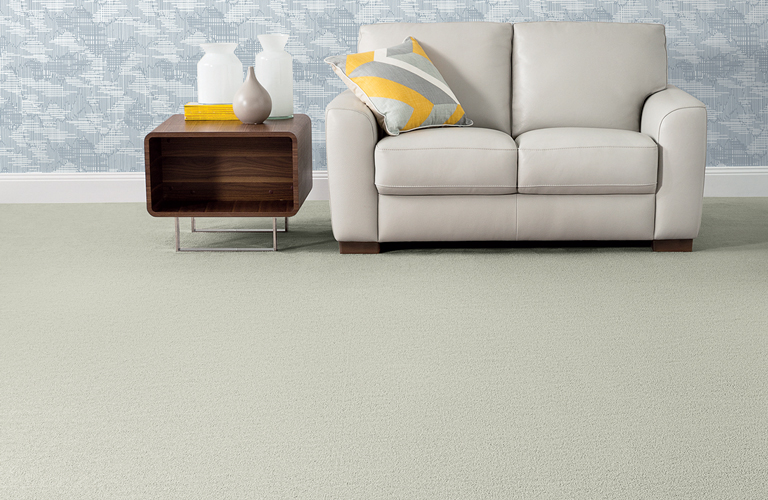 The most popular synthetic carpet over the last 50 years, nylon carpets can handle most household activities whether that includes rearing children, entertaining or both. Nylon car-pet is suitable for all types of traffic areas. Nylon carpets offer a variety of colour schemes, durability and stain resistance. Nylon carpet fibres do not shed and offer very good appearance retention and enhanced softness.
Solution Dyed Nylon Carpet Fibre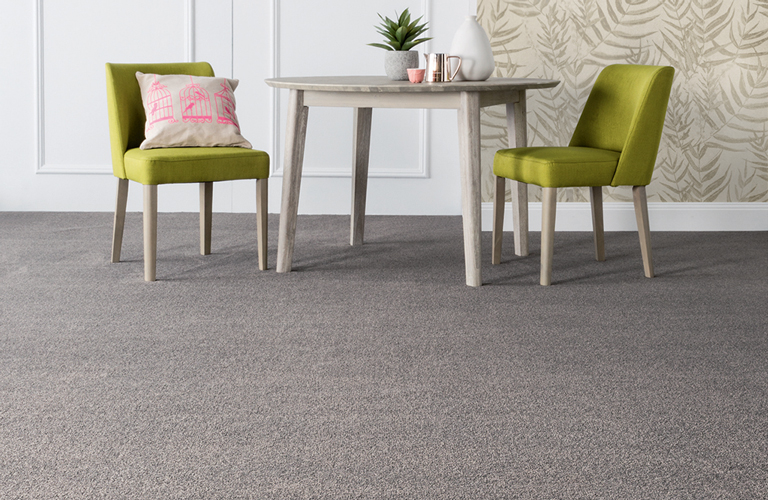 An advancement in technology led to a change in the Nylon we knew and loved so well. Most of the great attributes of the original Nylon fibre carpets but with the bonus of having the colour "built in" to the fibre for superior colour fastness.
Polyester Carpet fibre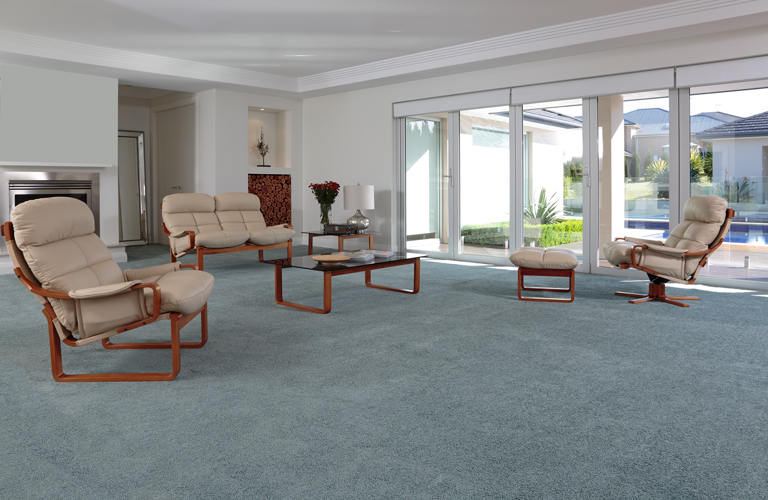 Polyester carpets' diverse selection of textures and remarkable colour clarity make this fi-bre appealing to a diverse range of markets. Enhanced by excellent fade and stain re-sistance qualities, Polyester carpets are a popular, fashionable choice. Soft and great val-ue for money, this is a favourite for renovators and first home buyers. Polyester fibre con-tains up to 100% recycled content from plastic bottles.
Polypropylene Carpet Fibre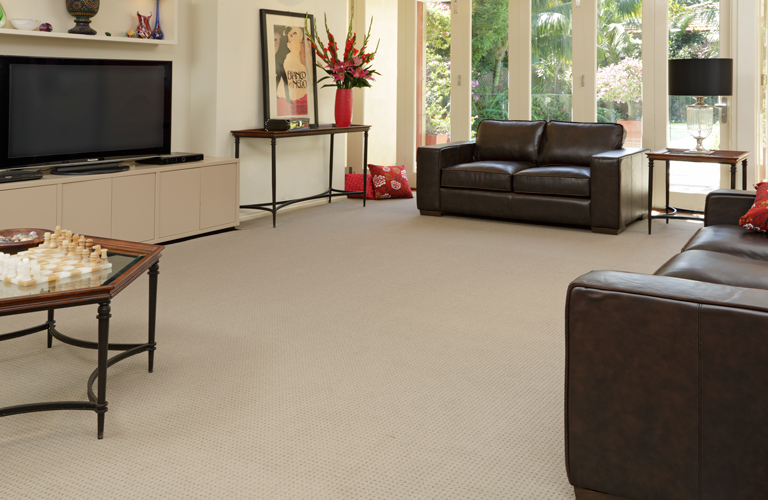 Polypropylene carpet is great value for money. This fibre offers anti-static, fade and water-based stain resistance. Resists static electricity and is resistant to moisture and mildew.
BCF (bulk continuous filament) polypropylene carpets do not shed, will resist soiling and will resist permanent staining.