Buying Guide: Engineered Timber Flooring - How to choose engineered timber flooring with 3 simple steps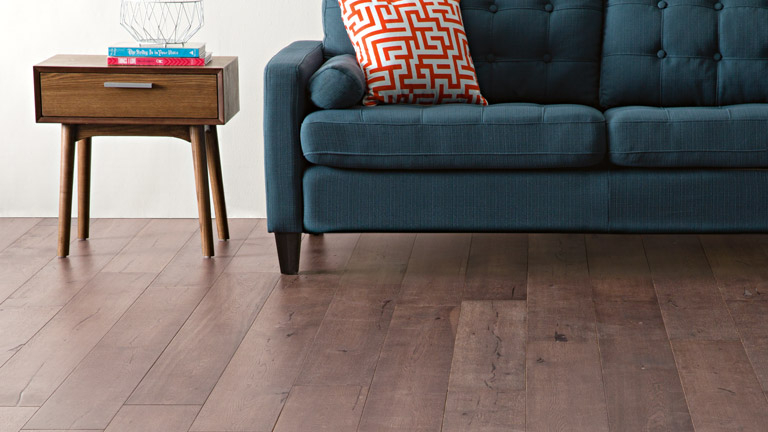 Are you building, renovating or revamping your home and looking for the right timber floor-ing? Flooring is a vital design element in any interior and it's the first thing you will see when you open the door.
Engineered timber flooring combines a tough, real hardwood surface with multiple layers of plywood ensuring further structural integrity. It is remarkably strong and more resistant to moisture than solid timber flooring.
We've made it simple to get the right engineered timber flooring that will enhance your life-style with just 3 simple steps.
Timber
Installation tips - Timber flooring materials need to acclimate or adjust to the moisture and temperature conditions of the installation environment for up to 72 hours (depending on the product) before installing.
Step 1 - List all your requirements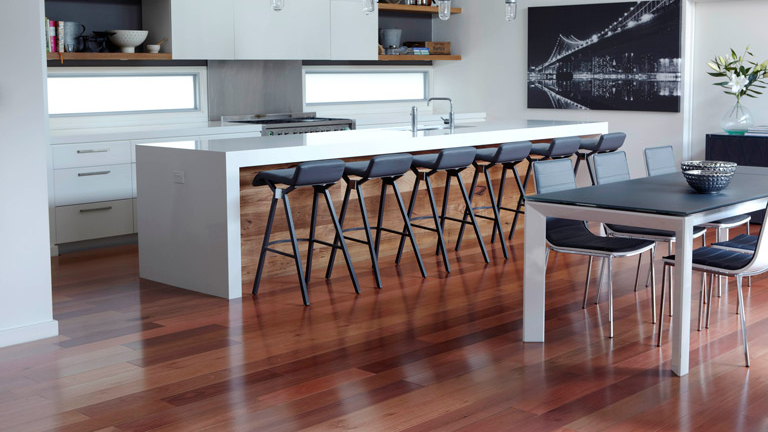 It is important to find an engineered timber flooring that fits your active lifestyle. We have a wide range of engineered timber flooring that provide prestige, warmth, durability, sound and scratch resistance.
Here are the things you need to consider before looking at timber flooring…
What type of subfloor do you have? Concrete, solid planks, yellow tongue boards, etc.
What are the most important features you would like? Sound/scratch resistance, long boards, wide/thin boards, durability, price, etc.
Which rooms are going to have engineered timber flooring and how much will you need?
Step 2 - Choose your style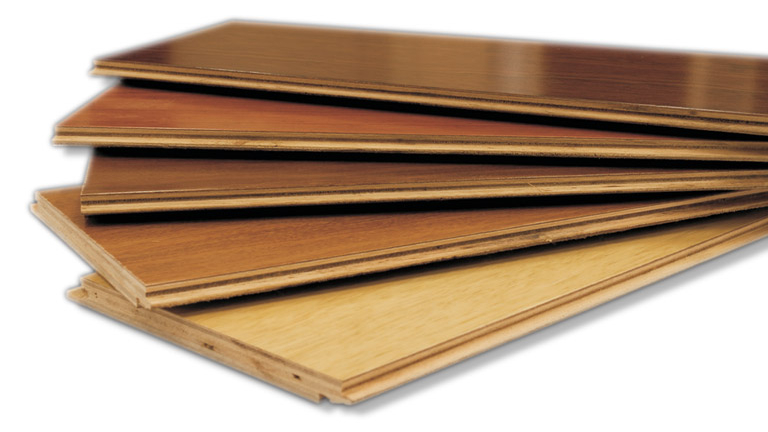 Engineered timber flooring is admired by homeowners for its beauty and durability. It can instantly set the mood and style of a room, as well as add value to your property. Whether you want a light-toned floor or a rich, dark one, a fine-grained or an Australian look, engi-neered timber offers a great selection with finishes and colours to suit your taste.
Oak timber species is perfect for creating a rustic or modern look with its fine grain struc-ture and many finishes.
Australian Hardwood timber species, such as Blackbutt, Jarrah, Brushbox, Spotted Gum, Tasmanian Oak and Sydney Blue Gum. These vary in hardness and colour, provid-ing good choices to suit varying decorating tastes.
Bamboo timber species are technically made from grass, not a wood. It offers the dura-bility and look of hardwood.
Step 3. Choosing the type of Timber flooring installation.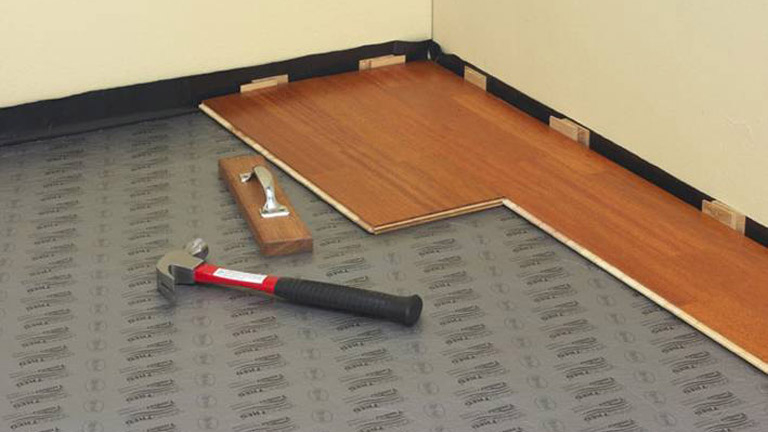 Timber flooring can install over existing subfloors, including concrete and vinyl.
Gluing Installation – Some engineered timber floor boards must be glued to each other with PVA wood glue in the tongue and groove.
Click together installation – Some engineered timber flooring can install without nailing, stapling or gluing. They fit together with a snap and click, tongue and groove construction.