Buying Guide: Laminate Flooring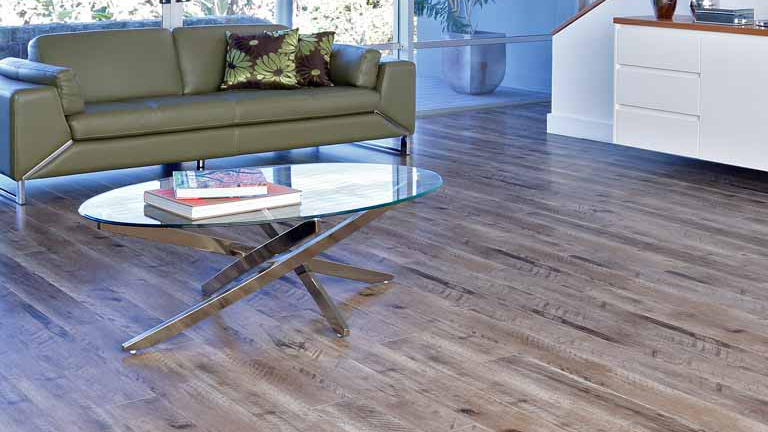 Laminate flooring offers natural timber look, cost-efficient and is an alternative to timber flooring.
Laminate flooring is available in a wide range of colours and grains. Laminate flooring will not fade and extremely stain resistant. They are also moisture resistant and can install in most living areas. Laminate flooring is the perfect choice for family with young children and pets.
Laminate flooring is an engineered floor which comprises of a High Density Fibreboard core on which a décor paper sits which is in turn protected by a protective surface. Laminate flooring was developed as a cost effective alternative to timber flooring but quality modern versions though innovation, are so much more.
Harvey Normans vast range of laminates are all "click" products, meaning they require no messy glues and are easy to install, even for the DIY home handyperson.
They are also extremely tough and durable, with the HDF providing much more impact resistance as compared to traditional timber floors.
The realistic decors and embossing make it hard to determine whether indeed the floor is real timber or laminate, especially when it comes to the long, wide planks available at Harvey Norman.
Laminate Styles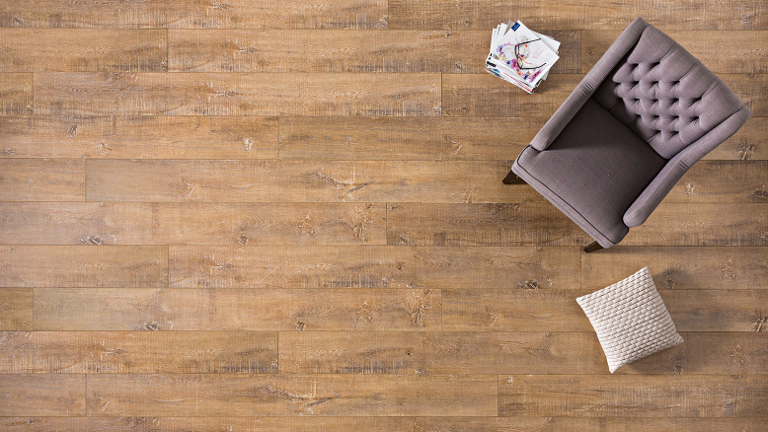 Classic Look - The traditional look of timber flooring to create the natural look for the living areas.
Exotic Look - You can choose a finish that resembles a beautiful exotic wood without wor-rying about spills and stains. Laminates are easy to take care of.
Rustic Look - Are you looking for a vintage look? There are laminates with the timeless appearance of reclaimed timber floors without the problems of ageing.
Hand-scraped Look - the unique hand-scraped finished which adds character and cre-ates the look of a sophisticated, real-timber floor.
Laminate Options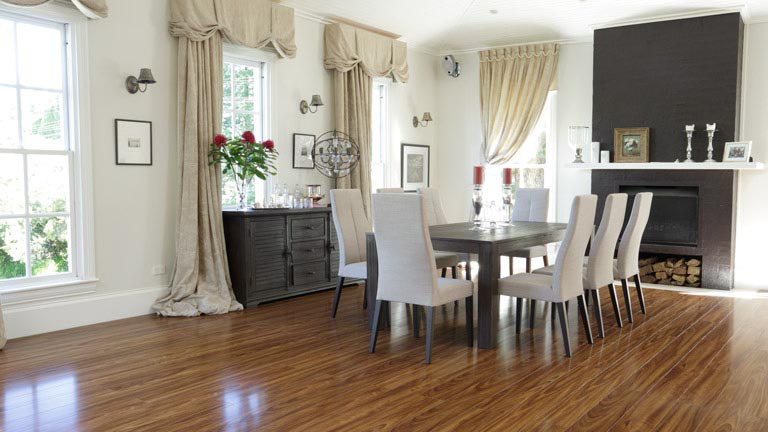 High Gloss - High gloss refers to the surface finish. Few manufacturers can produce this consistently as it is an advanced process. It can be achieved through liquid overlay or a high gloss sheet overlay. Harvey Norman high gloss products use liquid overlay which actually impregnates into the board, ensuring the high gloss remains for many years to come.
Embossed In Register (EIR) – This is an expensive process whereby the timber grain in the laminate is embossed to create a very realistic finish
Beveled edges – this is where the ends and sides of the boards are cut at a slight angle to create a small "V" bevel. This is another feature added to make the floor look more timber like.
AC – AC is a rating system that measures Abrasive Resistance and determines if a floor can cope with high traffic such as retail or is limited to residential purposes. Most floors tend to be AC3 or AC4, however the high end floors which can be utilised for commercial purposes are AC5.
Laminate Flooring
BEWARE OF CHEAP LAMINATES! When it comes to laminate, you pay for what you get. Cheaper laminates are available, however tend to have low AC ratings, no resistance to moisture, and very high pattern repeats in the décor. The result is a floor that looks cheap when installed, does not look real and does not last long.