Buying Guide: Timber Flooring - Solid timber flooring vs engineered timber flooring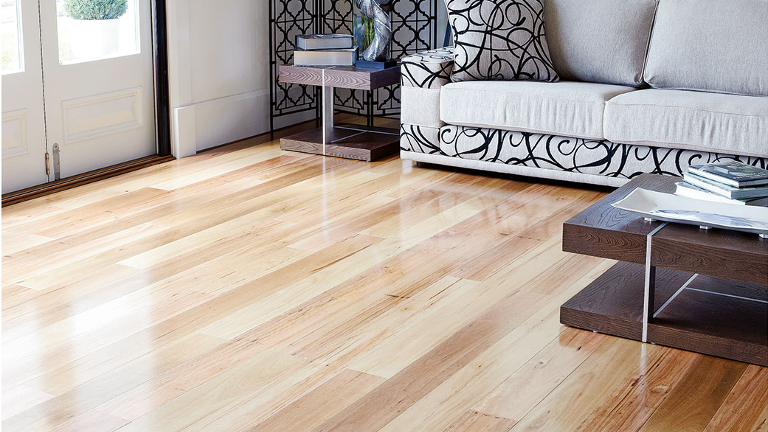 Wood flooring comes in two different constructions: Solid and Engineered timber flooring. Both are made from real wood but manufactured differently. Your choice will depend on the particular application for which it is intended.
Solid Timber Flooring
Solid timber flooring is milled from solid lumber and works well in living and dining rooms, and hallways. As a natural material, solid timber reacts to changes in its setting, like moisture and extreme temperature, which can cause solid timber to shrink or expand. It is generally not recommended for bathrooms or any area with potential ground moisture problems. It can be sanded and refinished up to three times.
Engineered Timber Flooring
Engineered timber flooring combines a tough, real hardwood surface with a core of multiple layers of plywood. They are strong and durable, and less conducive to splitting and gapping than solid timber flooring. This multi-layered construction provides for a very stable floor.
Most engineered floors can be sanded up to two times as the top layer is straight from the tree. It therefore, is also very hard to spot as an engineered floor. Another advantage is that engineered floors can be installed over most existing subfloors without adding the height that a solid timber floor would.
The latest technology sees engineered timber flooring with Duracoat wear layers which will not ever require sanding. This Duracoat wear layer is able to withstand more punishment than most standard engineered timbers.