Buying Guide: Vinyl Flooring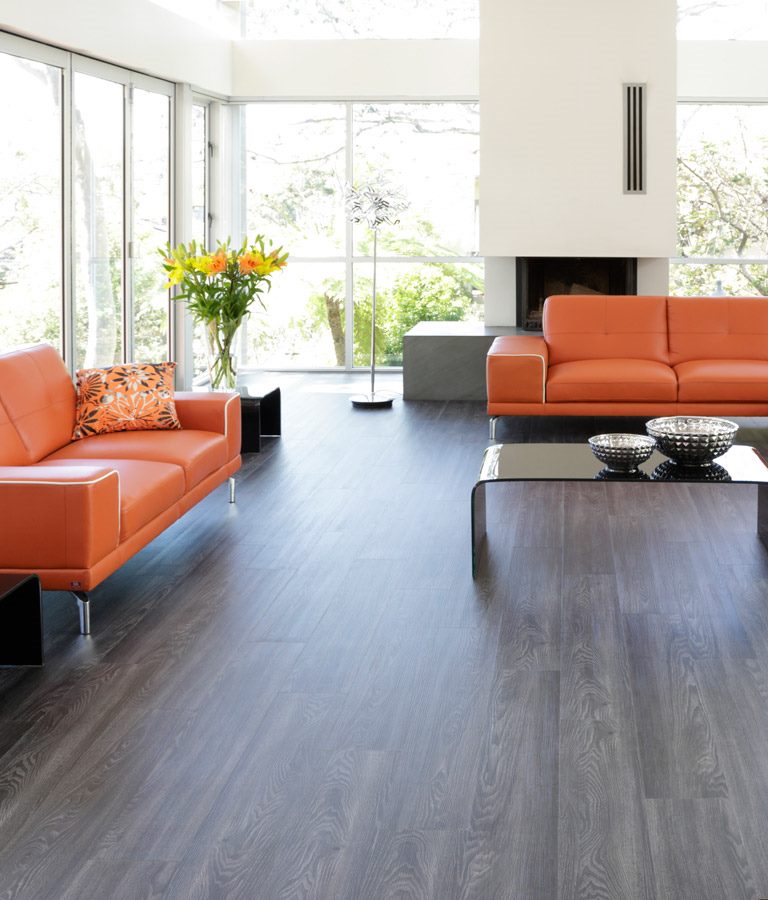 Vinyl flooring is one of the most durable and resilient flooring products in the market. Vinyl flooring offers cost effective solution and can be installed anywhere throughout your home from high-moisture spaces like bathrooms to cozy family rooms.
Vinyl flooring has long been a family favourite – especially in high traffic areas and wet areas such as kitchens. This is due to its ability to resist moisture along with its durability. Vinyl flooring is actually PVC plastic produced as flooring.
The conventional and traditional sheet vinyl flooring which was extremely popular up until recently has tended to be replaced by the more advanced vinyl planks and vinyl tiles. This is due to the finish being more realistic in a plank or tile, capturing almost identical finishes to real timbers and stones, but with the advantage of being water resistant, or in some cases waterproof.
Most vinyls, be it sheet, plank or tile, also come with approved slip ratings which gives you peace of mind when it comes to a wet floor.
Vinyl flooring gives you the ability to select from an exciting range of designs, pattern, colours, textures and qualities. that makes vinyls more applicable to a far wider range of application. The innovative Cutting edge technologies create natural looking textures and greater visual depth that closely resemble wood, tile and even stone.
Vinyl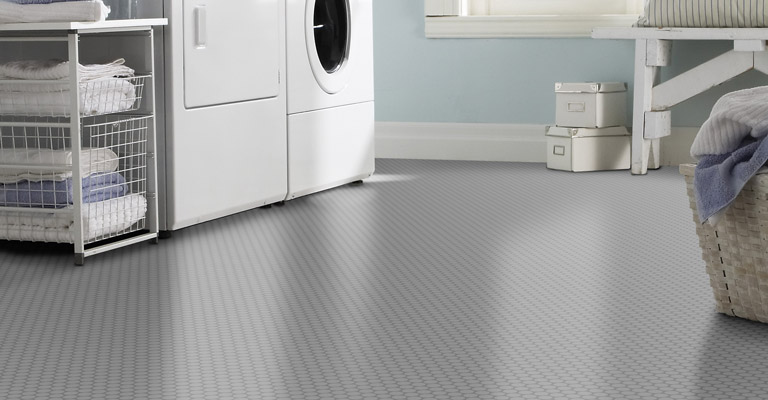 Vinyl sheet flooring can also be installed in most areas of the anywhere in the home or office. Sheet vinyl is ideal for high traffic and high moisture areas. Vinyl sheets come in 2, 3 or 4 metre widths and can be cut to measure.
Vinyl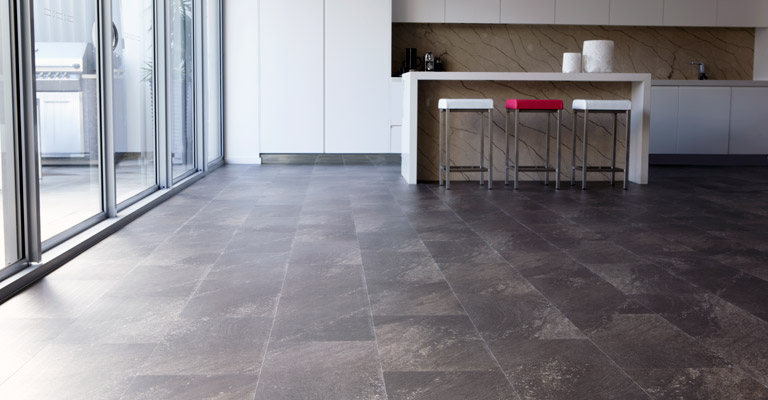 Vinyl plank and Vinyl Tile flooring comes in several forms, from the very cheap "peal and stick" to glue down to loose lay to grip strip and then the more innovative click floating luxury vinyl planks and tiles. As with sheet vinyl, there are many different qualities and you should check the dimension and type of wear layer along with the warranties offered
Vinyl tile flooring looks different from vinyl sheet flooring, which have fewer lines and seams. The regular pattern of lines in a vinyl tile flooring is an important part of its design. When properly installed, vinyl tiles can be easily removed and replaced when damaged. Vinyl tile flooring is durable, affordable and easy to maintain.