Camera Lens Buying Guide
Purchasing a Camera Lens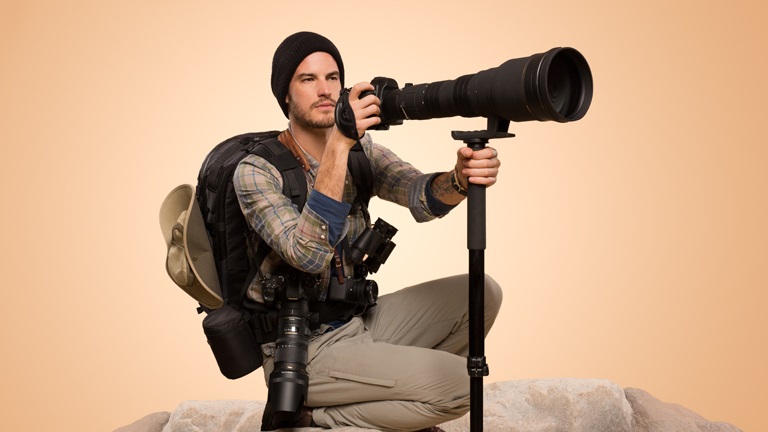 Selecting a camera lens will often be dictated by how far you can stretch your budget but there are also a number of practical considerations to bear in mind.
What kind of photography are you interested in? Wide angle lenses, for example, are well suited to landscape and architectural photos. Telephoto lenses, on the other hand, are ideal for sports or wildlife photography.
Do you intend to take your new lens with you when you travel? A lightweight, standard zoom lens may offer you the right combination of versatility and portability.
Do you regularly shoot outdoors? If so, you may wish to consider a lens with weather proofing.
Is the lens you are interested in compatible with your camera? Most brands use lens mounts that are unique to their products so many lenses will not be cross-compatible. You must also check the lens' format to see if it will suit the size of the image sensor in your camera.
Understanding Lens Classification
Focal Length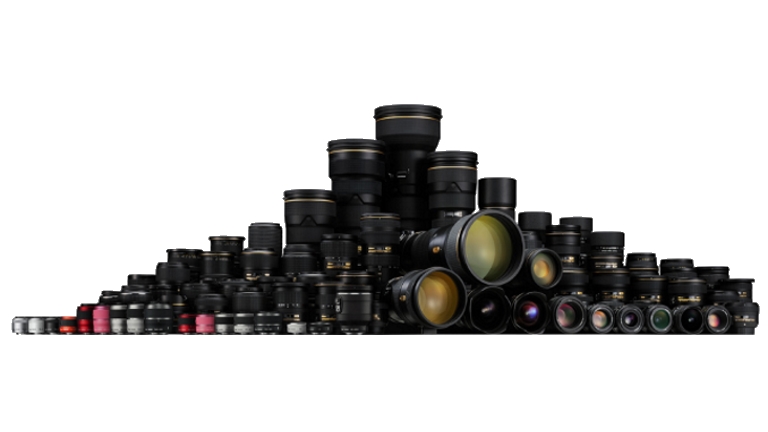 Focal length is often the first set of numbers included in a lens' title and is measured in mm. Focal length, in conjunction with the size of the camera's image sensor, defines the angle of view covered by the lens. As a reference, the human eye has a focal length equivalent to 30-50mm.
In general terms, the smaller the number, the wider the angle, the more you can fit into the frame. A lens with a focal length of 10mm used on a camera with a Four Thirds image sensor, for example, would be ideal for shooting vast cityscapes or building interiors.
At the opposite end of this measurement, the larger the number, the greater the zoom capabilities, the more detail you can capture. A lens with a maximum focal length of 70mm on the same camera, for example, will allow you to zoom in on your subject from a distance.
Focal length is, however, also determined by the size of your camera's image sensor. A camera with a full-frame sensor shooting on a 24mm lens, for example, would capture the same image as a camera with a Four Thirds sensor using a 12mm lens. In an attempt to contextualise the effect of a lens, they are often described according to their 35mm (full-frame) equivalent. An 18-55mm lens on a camera with an APS-C sensor, for example, might be described as having a 28-90mm equivalent. See the following table for more.
| | | | |
| --- | --- | --- | --- |
| | 35mm/ full-frame | APS-C / DX | Four Thirds |
| Ultra wide angle | 24mm and below | 16mm and below | 12mm and below |
| Wide angle | 28mm | 18mm | 14mm |
| Standard | 50mm | 30mm | 25mm |
| Telephoto | 80mm and above | 55mm and above | 42mm and above |
Maximum Aperture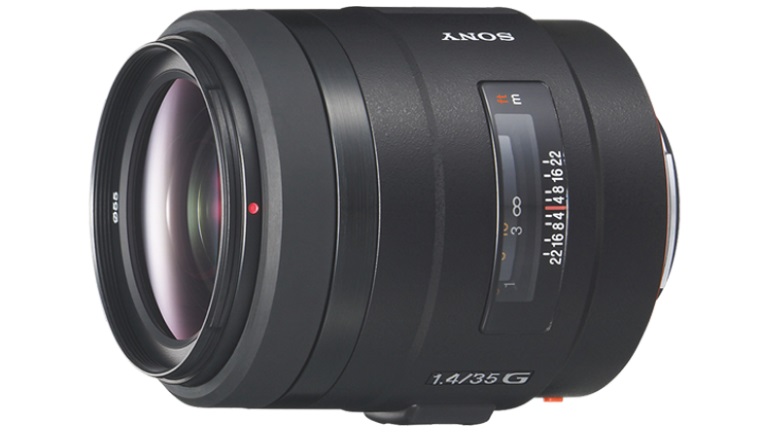 Maximum aperture is an indication of how much light the lens can gather. It is quite common for a zoom lens to have two maximum aperture values, one for either extremity of the focal length. Aperture size usually follows the lens' focal length in its title (18-55mm F3.5-5.6).
A lens' maximum aperture (sometimes referred to as lens speed) is measured in F-stops or F-numbers. It can be written in a number of ways. For example, f/2.8, F:2.8 and 1:2.8 all mean the same thing. A lens with a low F-number is often referred to as a fast lens.
In the most basic terms, the smaller the F-number, the larger the aperture, the greater the amount of light it can gather. To contextualise, a lens with a maximum aperture of F2.8 gathers twice as much light as a lens with maximum aperture of F4.
Larger apertures allow you to capture better photography in low light, often without the need for a flash. Larger apertures also decrease the depth of field (the amount of the image in front and behind the focal point that appears sharp) enabling photographers to create more bokeh (image blur).
Additional Features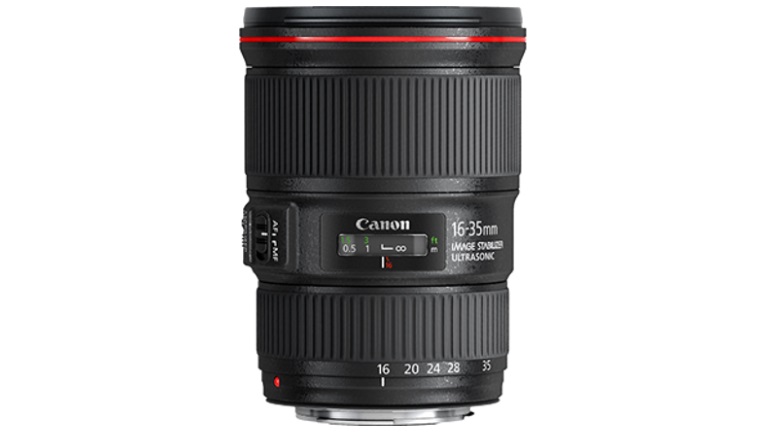 Many lenses also include a number of acronyms in their titles (XR, VC and USM to name a few). These indicate built-in lens features. Despite the fact that many of these features are now commonplace, the different camera brands do not follow any naming conventions. Here are a few to keep your eye out for:
Image stabilisation — referred to variously as Vibration Control (VC), Vibration Reduction (VR) and Optical Image Stabilisation (OIS), this feature reduces the blur caused by camera shake — a useful feature if you plan to shoot handheld.
Autofocus — many lenses feature silent autofocus, which can be of huge importance if you plan to use your lens to record video. This is referred to variously as an Ultrasonic Motor (USM), Ultrasonic Silent Drive (USD) and Supersonic Wave Motor (SSM).
Lens elements — many lenses will also feature special glass elements that are designed to reduce chromatic aberration and ghosting (both imperfections in image capture). The terminology and the technology varies among brands but is referred to by the likes of Extra Low Dispersion (ED) and Ultra Low dispersion (UD).
Types of lenses
Standard Zoom Lens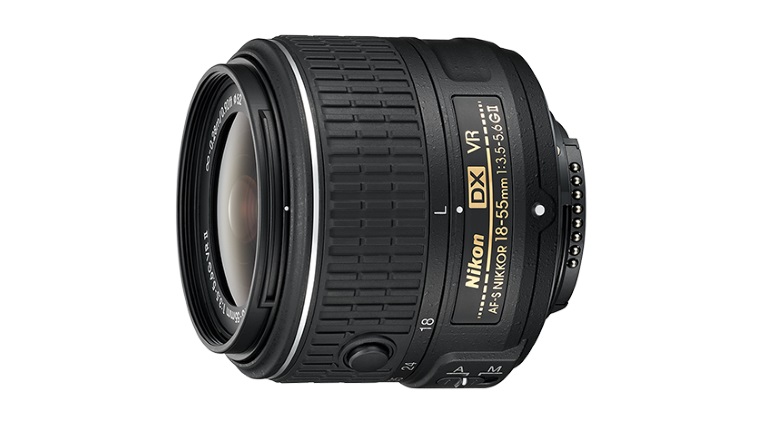 Hugely versatile, standard zoom lenses are usually the first port of call for a budding photographer. If you purchase an APS-C camera that comes with a lens, it is very likely that the lens will be a standard zoom lens somewhere in the region of 18-55mm F3.5-5.6.
A standard zoom lens allows users to shoot in both wide angle and moderate telephoto. This makes them ideal for beginners as they enable users to experience shooting at both ends of the focal length scale.
Standard zoom lenses are usually lightweight and compact. Their size twinned with their versatility make them ideal travel companions.
Entry-level standard zoom lenses, however, are likely to have slower maximum aperture speeds, particularly when at the top end of their focal length range. While you can get high-end standard zoom lenses with better specs, beginners may get more value from adding a telephoto lens to their kit than they would from upgrading their all-rounder.
Wide Angle & Ultra Wide Angle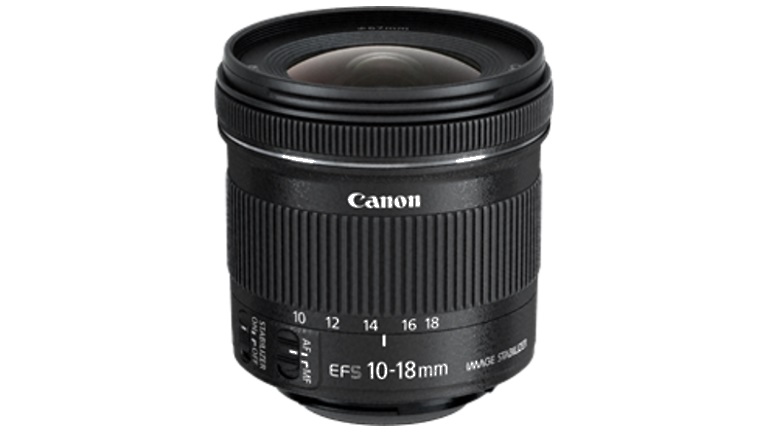 Wide angle (24-35mm equivalent) and ultra wide angle lenses (less than 24mm equivalent) allow you to fit larger areas into the frame. They are characterised by a wide depth of field and fisheye distortion when used in extremis.
Wide angle lenses enable photographers to capture images of a large area. As a result, they are often used in landscape, architectural and interior photography.
A large depth of field means these lenses can increase the perceived distance between subjects in the foreground and the background of the image, an effect which can be used to create an artificial sense of space.
Often lightweight and compact, wide-angle lenses lend themselves to street photography. They are also fairly inconspicuous so you can capture scenes without drawing attention to yourself.
Telephoto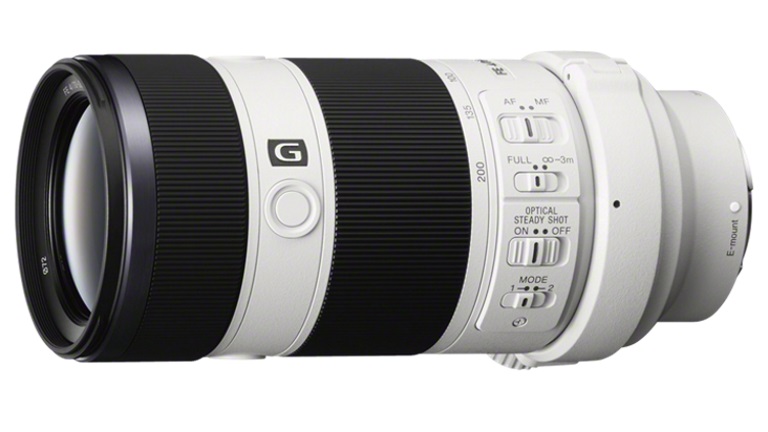 Telephoto lenses (ones that exceed 80mm equivalent) allow users to shoot far away subjects with detail and clarity. They are often the second lens to be added to a budding photographer's kit.
Telephoto lenses are ideal for shooting sporting events, wildlife and any other kind of photo that needs to be taken from a distance. Their superior zoom qualities allow you to capture the same amount of detail as if you were standing in proximity to your subject.
Telephoto lenses are generally larger and heavier than many of their wider-angled equivalents. Extremely powerful telephoto lenses may even require additional equipment such as monopods or stands.
Telephoto lenses have a narrower depth of field than wide angle lenses, meaning they can make objects appear closer together. This also allows you to introduce foreground and background blur (bokeh) into your photographs.
Prime lens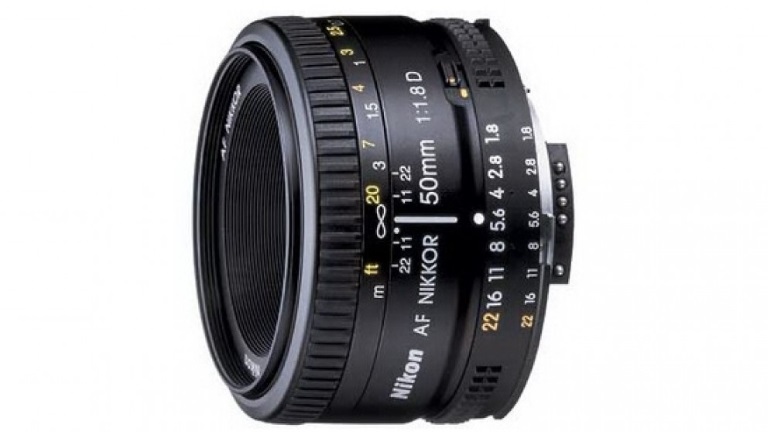 A prime lens is one with a fixed focal length. Although zoom lenses tend to be more popular, there is still a case for prime lenses. They tend to be smaller, lighter and faster, meaning outstanding results in low light.
Prime lenses with an angle of view of 50mm are often dubbed as normal lenses because they reproduce an image which is similar to what you see with your own eyes.
Since most prime lenses feature larger apertures, they allow users to shoot with a narrower depth of field, which is ideal for capturing background blur.
Certain manufacturers also offer what are dubbed fast prime lenses, so called because they have F-numbers of as low as F1.4. These lenses come at a cost but they are ideal for those who prefer to shoot in natural light.
Superzoom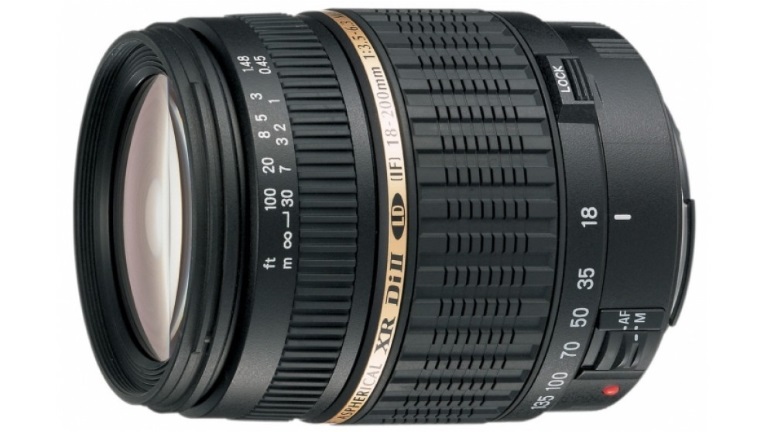 Superzoom lenses might be thought of as turbo-charged standard zoom lenses. A typical superzoom lens offers a huge focal length range of 18-200mm and aperture speeds of F3.5-6.3 at either end.
Superzoom lenses are ideal for travel. While they will be heavier and more unwieldy than a standard zoom lens, they offer far greater range making them perfect for serious photographers who need to travel light.
The technical image quality at the extremes of the focal length is, however, unlikely to be as good as a dedicated wide angle or telephoto zoom. That said, the convenience of having to carry only one lens is likely to be compensation enough for most users.
Superzoom lenses are also ideal for scenarios where you don't want to — or cannot — change lenses. They also mean you are always prepared for any and every shot.
Macro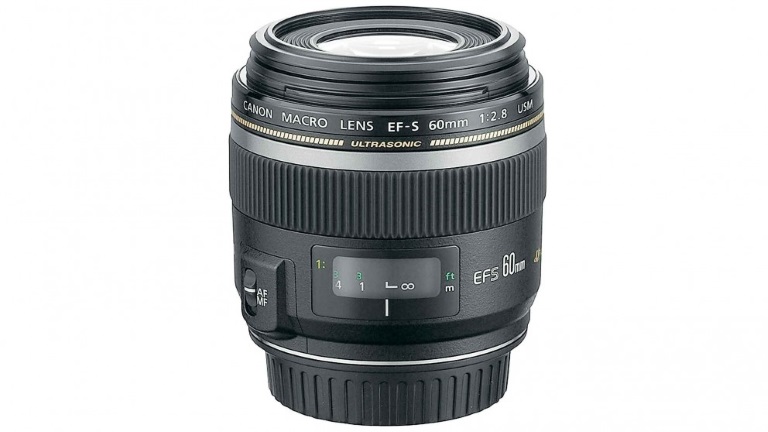 Macro lenses are specialist lenses that have a reproduction ratio of greater than 1:1. In more recent times, however, macro lenses have become synonymous with extreme close-up photography.
The term macro has begun to be used by a number of brands when referring to extreme zoom. However, a true macro lens will have a fixed focal length.
The longer the focal length on a macro lens, the further you can be from your subject. This is an important consideration if you are planning on taking any pictures of flora and fauna that can be harmful.
As with many other lenses, the faster the aperture the better. Finding a macro lens with a low F-number will enable you to shoot your subject without the use of a flash, which is of particular relevance to those shooting wildlife.
Lens Accessories
---
Cases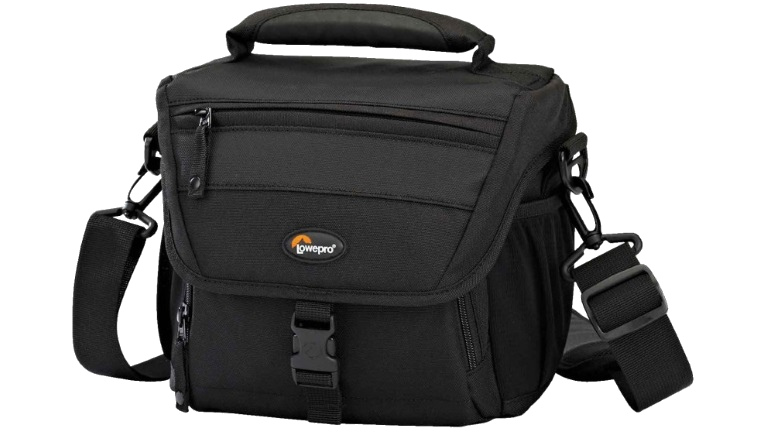 Investing in photographic equipment can be a costly exercise so it is important to make sure you have the necessary equipment for transporting and storing your kit. Choose form a wide range of cases, backpacks and messenger bags.
SHOP CASES
Cleaning Equipment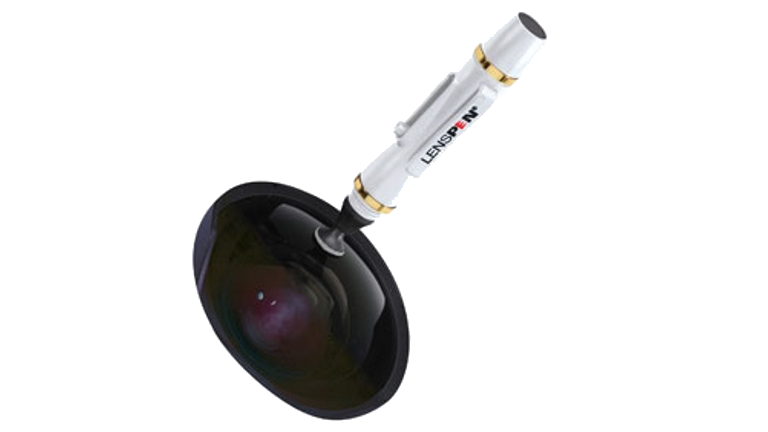 Lenses can last far longer than the camera they are attached to — so long as they are cared for in the right way. Microfibre cleaning cloths, for example, can protect your lens from the unnecessary degradation.
SHOP CLEANING EQUIPMENT
UV filters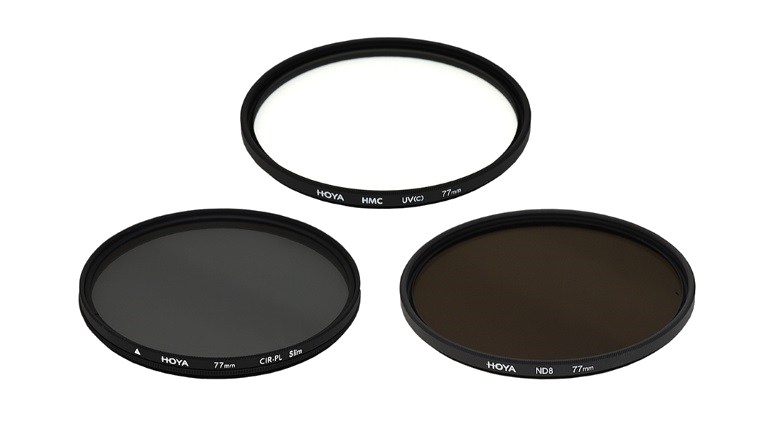 Attaching a UV filter to your lens can help you capture professional quality photos by reducing reflection, flare, ghosting and UV rays within your lens. They can also help produce a more balanced colour and sharp contrast.
SHOP UV FILTERS