Carpet Shampooers
Purchasing a Carpet Shampooer
---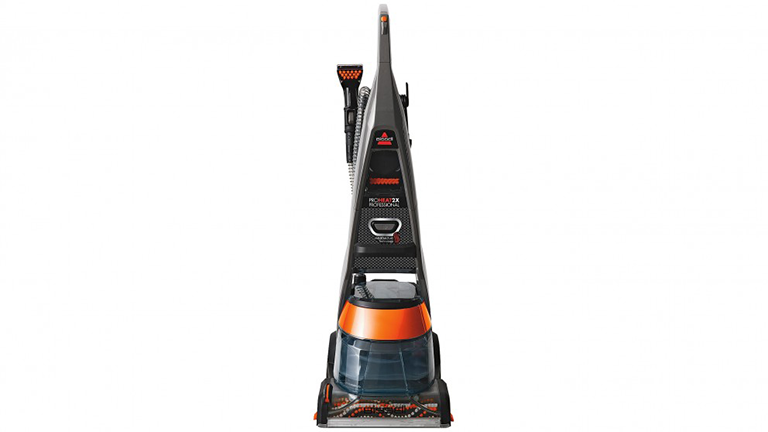 Consider the following when shopping for a carpet cleaner:
It is important to consider drying times when shopping for a carpet shampooer as some models will require you to stay off the carpet for a number of hours.
Wattage is a good indicator of a carpet cleaner's capabilities. In the broadest terms, the higher the wattage, the more powerful, the better.
Consider a carpet shampooer's tank capacities. Most models have two tanks, one for clean water, the other for waste. Larger tanks require less maintenance.
Carpet shampooers with heated tanks tend to be more effective than those without. Heated models do, however, come at a premium.
Pay attention to the type and number of attachments that come with a carpet shampooer. Accessories like a crevice attachment can make it much easier to clean the entirety of your carpet.
Types of Carpet Shampooers
Upright Shampooers
Upright carpet shampooers are a great way to freshen up your home as well as remove dirt, stains and odours that are trapped in your carpets.
Where possible, shop for a model with a motorised brush as this will help lift dirt that is trapped within the pile of the carpet for superior results.
Pay attention to the width of the head of a carpet shampooer. Wider heads can make light work of larger rooms. However, they will be harder to use in narrow spaces such as on the stairs.
For the very best of both worlds, shop for an upright carpet shampooer with a built in hose attachment. This will enable you to clean practically any area of your carpet with ease.
Spot Cleaners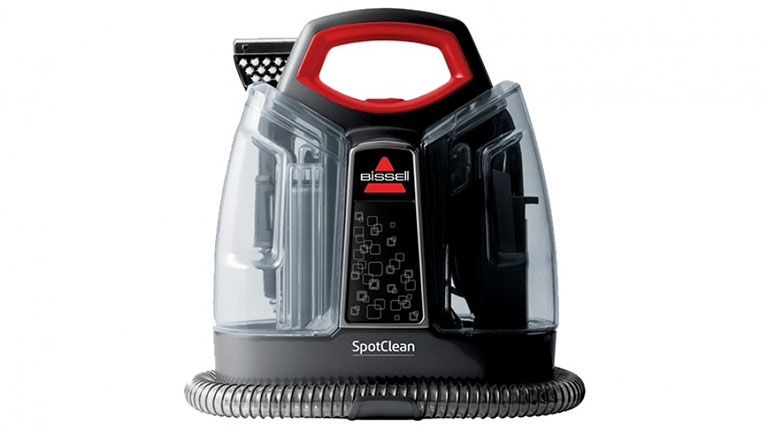 Spot cleaners can help you remove the blemish or stain on your carpet that is driving you to distraction. Compact and relatively lightweight, they can help you clean the even the most hard-to-reach areas — and even your upholstery.
Shop for the spot cleaner that meets your need. For example, larger tank capacity invariably means more weight. If you struggle with back problems, smaller and lighter may be the best option.
It is also important to consider the size of a spot cleaner. A narrower unit, for example, will be particularly useful if you need to clean your stairs.
Spot cleaners have much smaller tanks and lower power outputs than upright carpet cleaners. As such, they are intended for focussed use and should not be used in large scale cleaning tasks.
Types of Carpet Shampooer Accessories
Cleaning Solution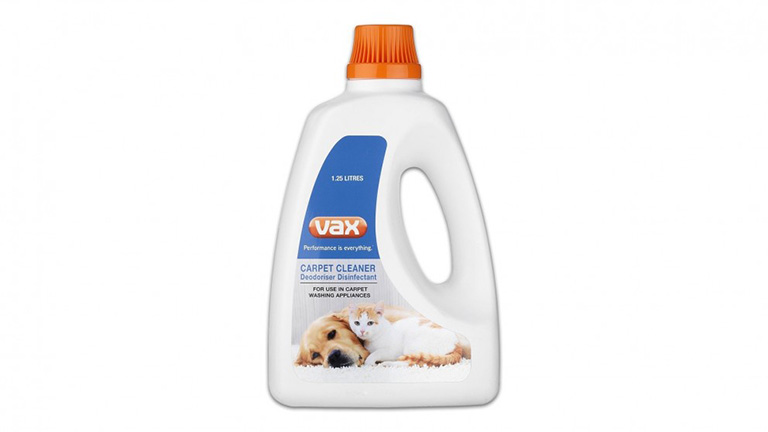 There are a wide range of cleaning solutions available for carpet shampooers. These solutions can help you remove either very tough stains or add a freshness to your home.
If you or anyone in your home suffers from asthma or a sensitivity to dust, consider opting for a cleaning solution that is specifically designed to help combat a number of allergens found in carpet.
If you live in a house with animals, consider a cleaning solution that can help neutralise some of the common odours associated with keeping pets.
For the most stubborn of stains, consider advanced cleaning solutions that feature the likes of Oxygen Boost technology to level the playing field.
Carpet Shampooer Features
Features to Look Out For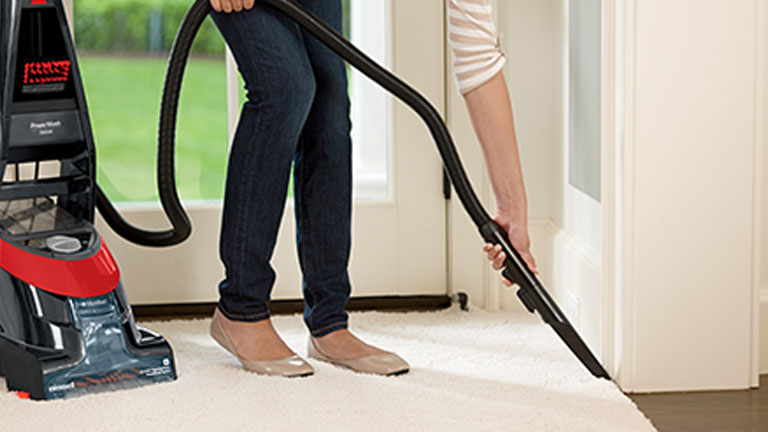 Carpet shampooers come with a wide variety of functions and features. The following is a short list of some that you might find useful:
Look out for models that come with a good selection of attachments so you can tackle any cleaning task anywhere in your home.
Carpet shampooers with a separate soap dispenser can help you mix the perfect cleaning solution each time — without having to lift a finger.
Tank shut off features prevent you from damaging your carpet shampooer by using it with an empty water tank or a full waste tank.