Clothes Dryers Buying Guide
Purchasing a Clothes Dryer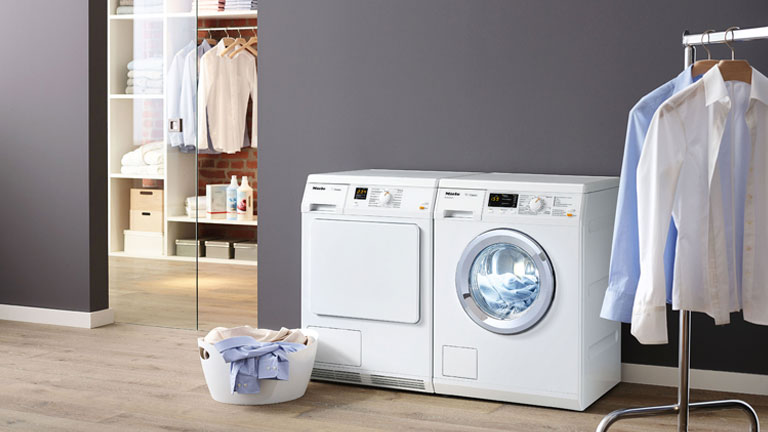 Consider the following when shopping for a clothes dryer:
Choose a clothes dryer that matches the layout of your home. For example, if your laundry room is small, consider a dryer with reversible door hinges or one that can be stacked on top of your washing machine.
Purchase a tumble dryer that matches your wardrobe. If you have a lot of delicates, choose a model that features the appropriate settings.
A clothes dryer with a stainless steel drum is useful as it prevents fabrics from snagging and becoming damaged.
Dryers are one of the most power-hungry appliances in your home. Consider running costs when making a purchase. Highly energy efficient dryers may require a greater outlay but could save you in the long run.
Types of Clothes Dryers
Heat Pump Condenser Dryers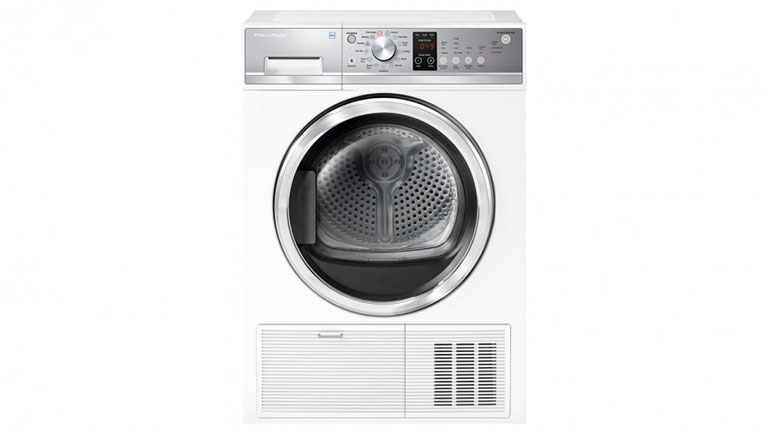 Heat pump condenser dryers can deliver outstanding results using a fraction of the energy needed by other types of tumble dryers. Because they do not require venting, they can also be positioned anywhere.
Heat pump dryers recycle warm air produced by the drying cycle and use this heat to dry out clothes. This results in a first-class, highly-efficient performance.
Heat pump condensers do not need to be vented, and, since they recycle warm air, do not produce as much heat as condenser dryers during operation. This means you can position these dryers wherever you need them.
Heat pump condenser dryer technology also means reduced operating noise levels and, since the dryer runs at lower temperatures, less strain your clothes.
Vented Dryers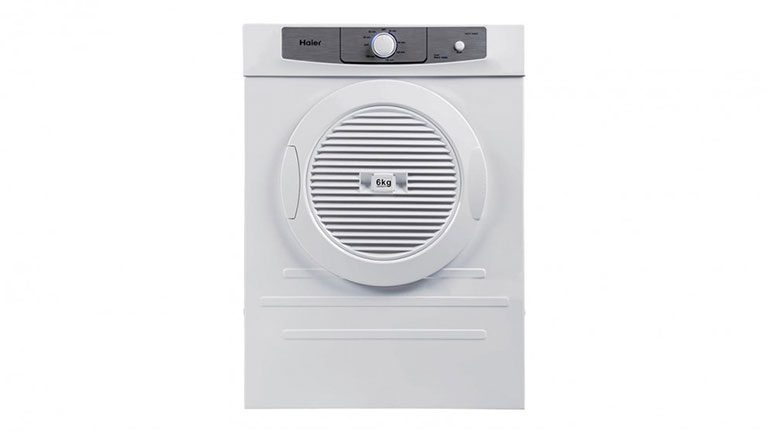 Vented dryers heat your clothes then take damp air produced during the process and vent it through a hose to the outside. As a result, they do not offer the same positional flexibility as the other types of dryer.
Vented dryers are perhaps the most common and, in many cases, the most affordable. They are highly effective and keep room temperatures at a comfortable level during operation.
It's important that a vented dryer is positioned near a window or door to vent properly. If your home hasn't been set up to accommodate this already, you will need to budget for installation costs.
Vented dryers tend to be more efficient than condenser dryers. However, recent advances mean that the gap is closing so be sure to check efficiency ratings.
Condenser Dryers
Condenser dryers are effective, extremely easy-to-set-up and can be positioned in practically any well-ventilated room in your home.
Condenser dryers trap moisture from your clothes in a drawer which must be emptied regularly. However, some models can be plumbed in to take waste water away directly.
Condenser dryers do not need to be vented to the outside, meaning you have the flexibility to position them wherever works the best.
However, because condenser dryers can create and emit a lot of heat and moisture during operation, they should only be used in rooms with good ventilation.
Washer Dryer Combo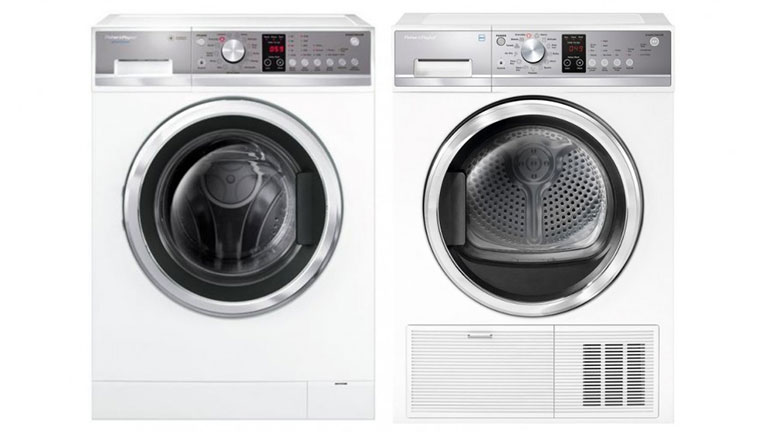 Washer dryers combine the best functions and features of a washing machine and a clothes dryer into one compact unit that saves on space without sacrificing on performance.
Washer Dryer combos come either side-by-side or one on top of the other. Ensure you have enough space to fit both machines first.
You can also find a single appliance that both washes and dries. These can be a great way to save space.
Like any washing machine or dryer, consider whether you want top- or front-loading before you purchase.
Clothes Dryer Features
Efficiency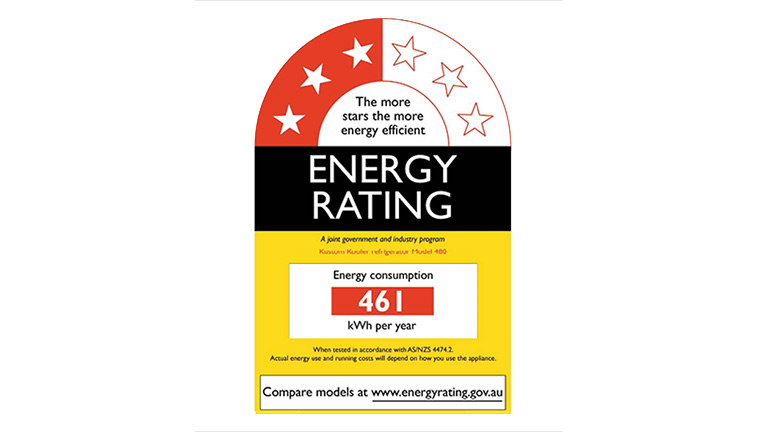 Efficiency is important when choosing a clothes dryer because they tend to use more energy than other appliances. While efficient dryers may require a greater initial outlay, they could save you money in the long run.
Efficiency is measured using a star system that runs from 1-6. Generally, the more stars a dryer has, the more efficient it is. More stars may save you money in the long run.
Ensure that you have spin dried your clothes in the washer before loading them to reduce the strain on the dryer and finish faster.
Similarly, opting for a dryer with a delay timer will allow you to run your tumble dryer through the night when electricity is at its cheapest. Check operating noise levels if you plan to go down this route.
Drum Size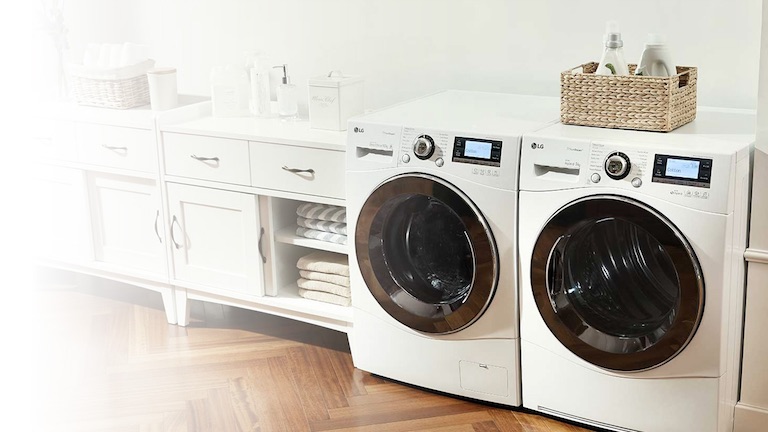 The size of a clothes dryer's drum can have a big impact on functionality and efficiency. While it is difficult to offer hard and fast rules about how much capacity you will need, it is advisable to be aware of the following:
To get the most efficient performance from your tumble dryer, it is important to run it with a full load (note over-filling could lead to damage and costly repairs). For this reason, it is important to match drum size to your needs.
As a guide to capacity, we recommend taking 1kg to be enough space for one complete outfit (a top, bottoms and underwear).
To put it another way, individuals or couples may like to consider a 3-4kg dryer, families with up to 2 children a 6-7kg capacity and larger families a dryer with a capacity of 7-10kg.
Drying Settings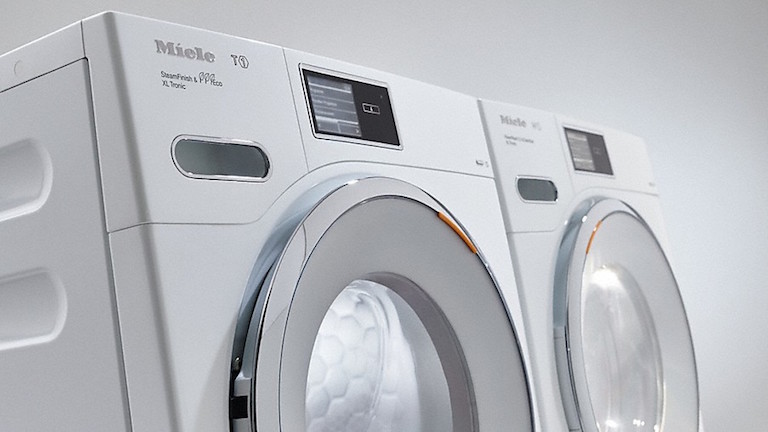 Dryer settings help to take the guess work out of finishing your laundry. Look out for the following settings when making your purchase:
Cool air settings are ideal for aerating fabrics that have been stored away so they smell and feel fresh when you or your guests come to use them.
Ironing and anti-crease settings help you get your clothes ready-to-wear sooner. The former ensures clothes retain the right amount of moisture for best ironing results while the latter continues to occasionally tumble your clothes at the end of the cycle to reduce creasing.
It is advisable to shop for a dryer with a reverse tumbling feature. This means the drum rotates both ways, pausing in between, to keep laundry separated and produce more even results.
Additional Features to Look For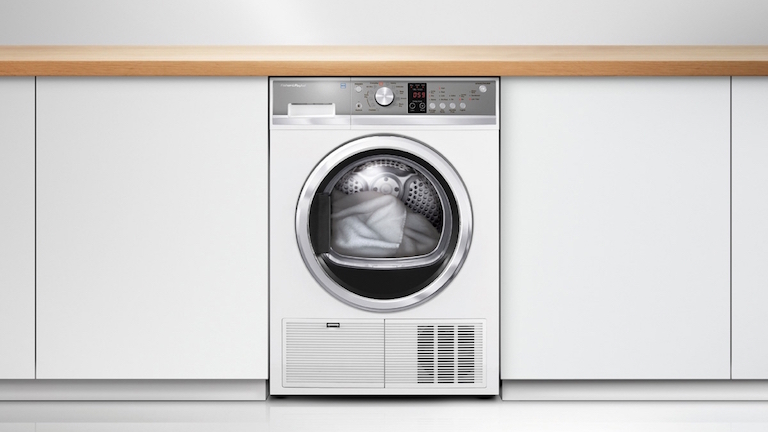 Clothes dryers are available with a wide range of functions and features that can make them easier to use and more effective. We recommend looking out for the following:
Sensor dryers will automatically shut the cycle off when your clothes have sufficiently dried out. This means you never waste energy by running the dryer for longer than necessary and that your clothes won't get damaged.
Some tumble dryers feature a dampener system to reduce noise operating levels. This can be of particular use if you live in a flat or if the dryer will be positioned near your bedroom.
Fast drying features can reduce the amount of time it takes to get clothes ready. The best clothes dryers can speed up the process without placing your clothes under unnecessary strain.
Washing Machine Essentials
---
King Size Laundry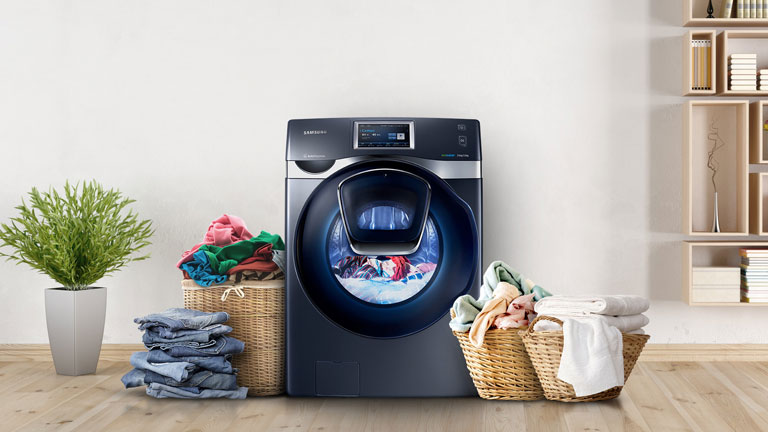 If ordinary washing machines and dryers don't cut it for your household, then a king size appliance might be the perfect solution. With capacities 10kg and higher, king size laundry is ideal for large and busy households.
Premium Laundry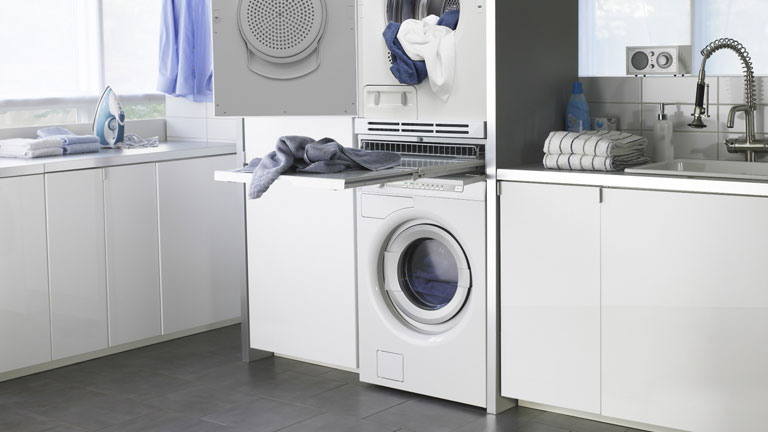 For the best possible care of your clothes, look no further than the premium laundry range. These cutting-edge appliances are quieter on your ears, gentler on your clothes and more efficient than the rest.