Your One–Stop Shop for Computers, Tablets, All–In–Ones and Laptops
Whether you use your PC for play, study creative projects or to work from home — Harvey Norman offers the biggest brands and innovations!
What are the best computer brands?
Whether you're a loyal Mac user, Lenovo lover or on the hunt for your new favourite, Harvey Norman has computers from all the leading brands! Our range of computers and laptops includes:
Apple – including the newly unveiled MacBook Pro M1 Max and MacBook Pro M1 Pro
HP
Asus
Acer
What's The Best Computer for Me?
From desktop computers, mini PCs and computer monitors, to laptops, tablets and software — our cutting–edge ranges boast modern features including touchscreen, digital pen, face recognition… the list goes on!
The many demands of today's busy lifestyle mean that staying connected on–the–go is more essential than ever. Compact tablets and laptops like Apple iPads and Microsoft Surface Go are wonderfully portable when switching between travelling, commuting and working from home!
Overwhelmed by choice? Filter your options with our online PC selector tool, designed to help you find the ideal model to suit your budget and needs. You can even select a brand preference from a list including Apple, Microsoft Surface, Lenovo, HP, Asus and Acer.
What's The Best All–In–One Computer?
Choosing an all–in–one offers great perks in one integrated system and they're great for those everyday tasks. Gather the entire family for a group video call without squashing to fit faces, thanks to wider screen sizes. Store photos and videos in one central location with powerful processors. The best option depends on your needs and our specialists can help you find a suitable choice from quality brands including HP, Microsoft and Lenovo.
How Much Does a New Computer Cost?
When it comes to buying a new computer, laptop or tablet, we carry the latest models from top brands as well as cheap and cheerful computers catering to everyday and home use. Price ranges vary depending on capacity, performance, size and screen definition. Shop online or chat to our in–store specialists across Australia — you might even nab yourself a hot deal!
Do I Need to Buy Windows 11?
Windows 11 comes pre-loaded with some of the latest computers, such as Microsoft Surface Go 3 and Pro 8. Happy with your existing device? No worries. You can upgrade your eligible Windows 10 PC to Windows 11 for free. That way you get to keep your existing PC (backed-up files and data will transfer too), while reaping the many benefits of the new and improved software. Speaking of…
What's the Difference Between Windows 10 and Windows 11?
You've got to see it to believe it. Microsoft Windows 11 combines a redesigned, clean interface with new tools, sounds and apps — so you can enjoy a totally revamped and seamless experience.
What You Need to Work from Home
Comfort and secure connection are vital for working remotely. Equip your workstation with an office chair and ergonomic home office desk — or raise the bar with a standing desk. Wondering what the best home office computer to buy is? Our extensive line–up of laptops and desktops offers something to suit everyone's needs — but don't stop there! Our ranges of home office furniture, keyboards and mice also have something for every workstation!
Browse our computer & tablet products
Best Sellers
Best Sellers
Need help? Try our computers and networking guides
Need help? Try our guides

Computers Buying Guide
Whether you're after a student device, a modern personal computer, the right processor or simply a graphics card, our guides will provide you with comprehensive tips to help you make the right computing decision. Make your choice from a vast range of the latest Apple iPads, Microsoft Surface products, HP Spectre laptops, Lenovo all-in-one desktops, Asus notebooks, Acer gaming computers, tablets and more.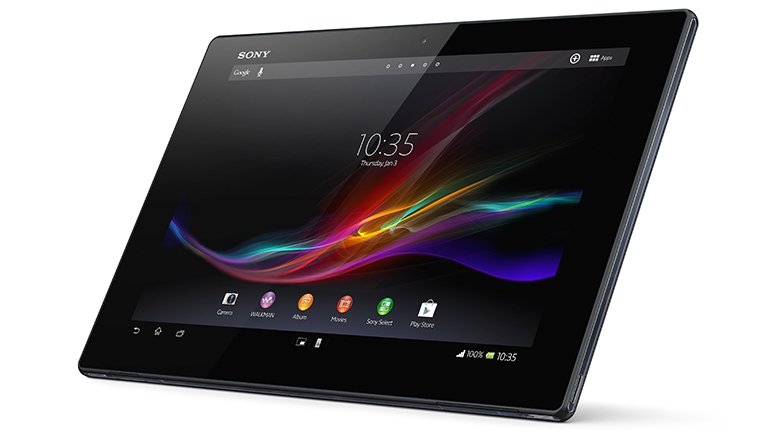 iPad, Surface & Tablet Buying Guide
Whether you're working from home or in need of a portable device, discover the latest range of iPads, laptops and tablets for sale that cater to your everyday computing needs. Browse our online guides to find the most suitable modern PC for performance and everyday use including tablets, eReaders and laptops - boasting many of the features of a PC or desktop but in a compact and portable device.

Networking & Hard Drive Buying Guide
Successfully connect your home or office to the internet with our guides on finding the right modem, router and networking tools to set you up and stay online. Discover Wi-Fi extenders, networking adaptors and essential accessories that enable a wireless network for surfing or working online. We also explain the hard-drive options available for every storage need.

Computer Accessories Buying Guide
With an extensive selection of accessories available – from graphics cards, cables and webcams to software and the latest apps – it's easy to get the best from your PC. Read our articles to learn more about computer software, as well as internet security, and discover those steps to take to protect your computer.