Cooktops Buying Guide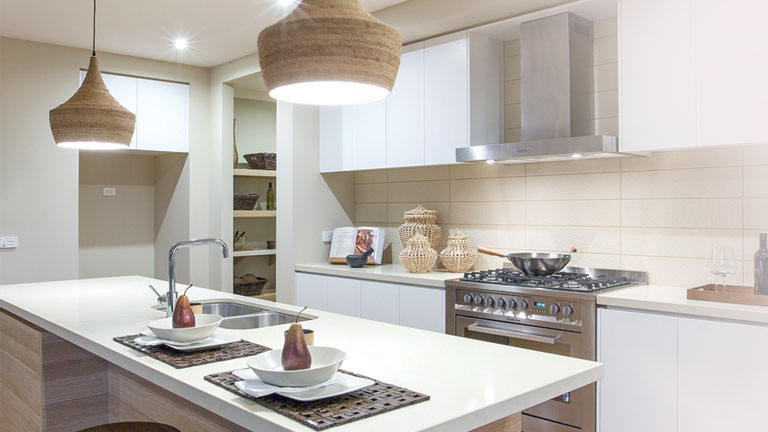 We strongly recommend that all cooktops are installed by a trained professional and installed following the manufacturer's instructions. There are a number of practical considerations to bear in mind when choosing a cooktop.
Consider the amount of available space in your kitchen. There is no use deliberating over how many cooking zones you need if you only have space for 4.
Shop according to your style of cooking and how many burners or zones you use on most occasions.
If you enjoy Asian style cookery then a strong wok burner is advisable. If your cooking style involves low heat or slow cooking, look for simmer burner ratings or low heat settings.
Be careful when setting a gas cooktop around tiles. Residual heat may crack the tiles on a tile splashback.
Ensure your rangehood is set at the manufacturers recommended height above your cooktop to get the best performance.
Consider energy efficiency when choosing a cooktop. An induction cooktop may require a larger initial outlay but could save you money over it's lifespan.
Changing from gas to electric or induction or vice versa is usually possible if that is your preference but may incur extra expense. Check with your local trades people to be certain before purchasing any of these options.
Types of Cooktops
Gas cooktops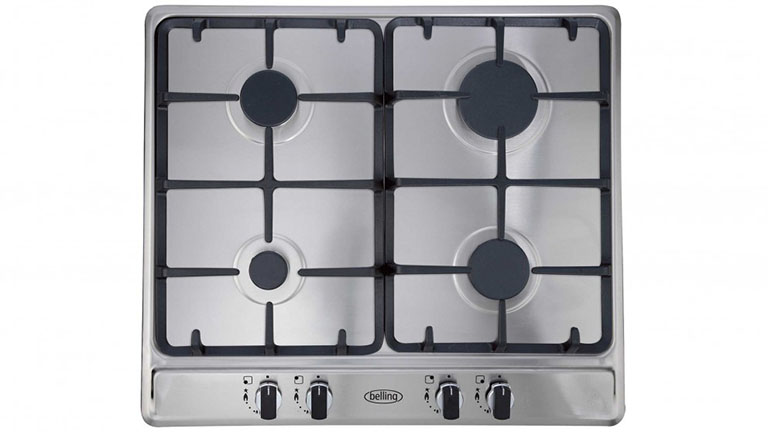 Gas cooktops come in a much broader range in todays market and can be raised or flush with the bench top, stainless or glass frame, chrome/mirror finish with a huge range of burner layouts and sizes. A flame failure model is worthwhile as it stops unburnt gas coming into your kitchen if the flame goes out unexpectedly.
Cast iron trivets are a little heavier but more durable when it comes to heavy cookware and general wear and tear.
Be sure to specify if you need natural gas or LPG as the jetting is different ( your plumber or gas fitter will know if you need advice).
Electric Cooktops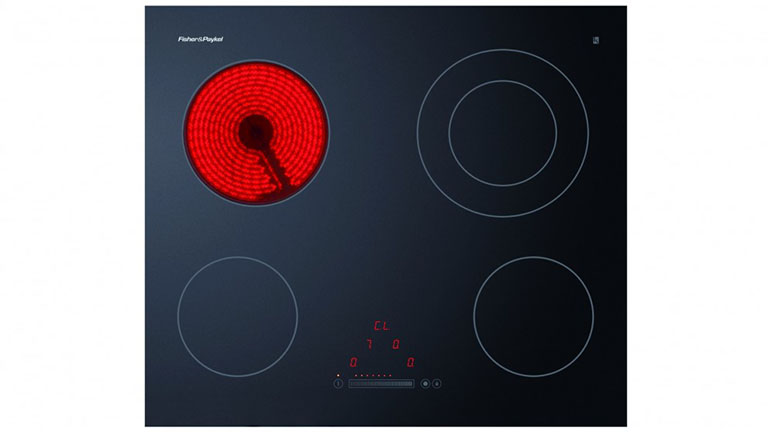 Electric cooktops are easy-to-use and, in many cases, the most affordable option available. High-end electric cooktops bring a modern aesthetic to your kitchen along with a host of features.
Entry level electric cooktops usually feature solid or coil elements which can have cleaning issues as well as slow heat up and cool down times.
Ceramic cooktops add a modern feel to any kitchen. Thanks to their flat surfaces and digital controls, they are easier to clean and enable you to cook with better control than the above, they do however cycle on and off while in use due to the thermostat style used.
Keep an eye out for the cooktop's safety features such as control locks etc.
Induction Cooktops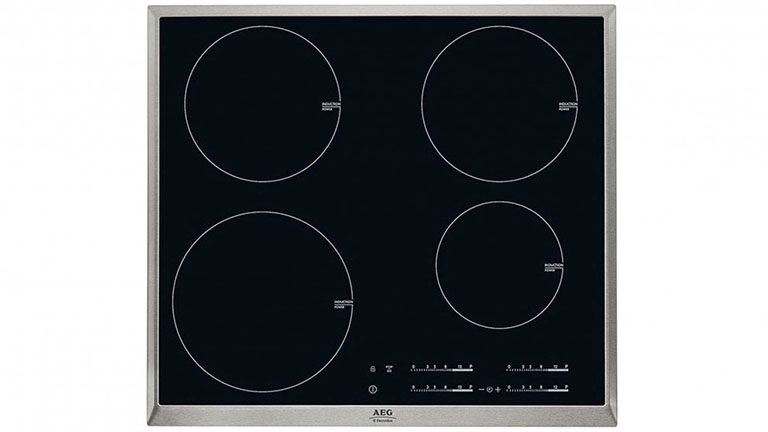 Induction cooktops are the new benchmark in stove-top cooking. They boast exceptional efficiency, and are more responsive than gas cooktops, they are the safest of all the types and feature a flat, easy-clean surface that looks great in any kitchen.
Induction cooktops reduce cooking times dramatically as they heat much faster than all other mediums. Best of all the heat remains once you add your pasta or your steak to the pan, no stewing occurs due to lack of heat.
Induction uses magnetic current to affect your cookware so there is no heat lost in the atmosphere, and the cooktop only reacts when your pan is placed on the cooktop. So even if the unit is on it will not heat without a pan touching the zone.
Induction cooktops are available in a very broad range of price points to suit most budgets.
Cooktop Features
Gas, Electric and Induction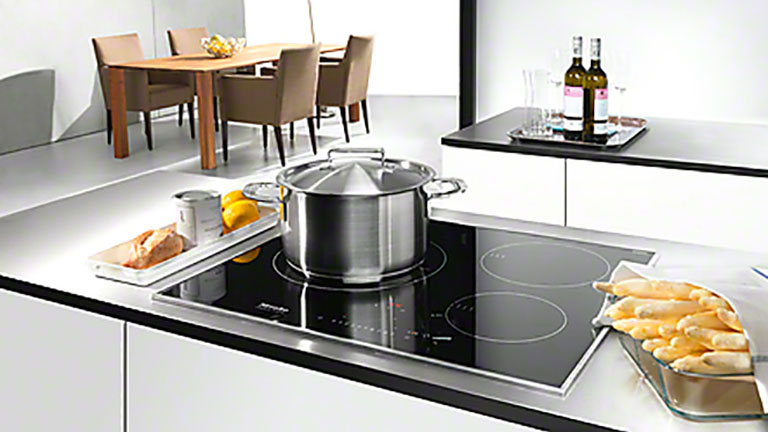 There are three principal cooktop types: gas, electric and induction. Deciding which type works best for you comes down to whether you have gas in your home, how interested you are in cooking and the size of your budget.
Gas cooktops can change burner heat fairly quickly. However, gas cooktops tend to be harder to clean due to the number of components trivets, burner caps, burners and so on.
Electric cooktpops range from basic electric (solid element and coils) to modern electric ceramic cooktops that are more efficient.
Induction cooktops are the safest and the most efficient option as they use electromagnets to heat the pan, which is considerably faster than gas and far more precise when it comes to heat control.
Bear in mind that induction uses magnetic current instead of heat and therefore cookware with ferrous metal properties are necessary.
Performance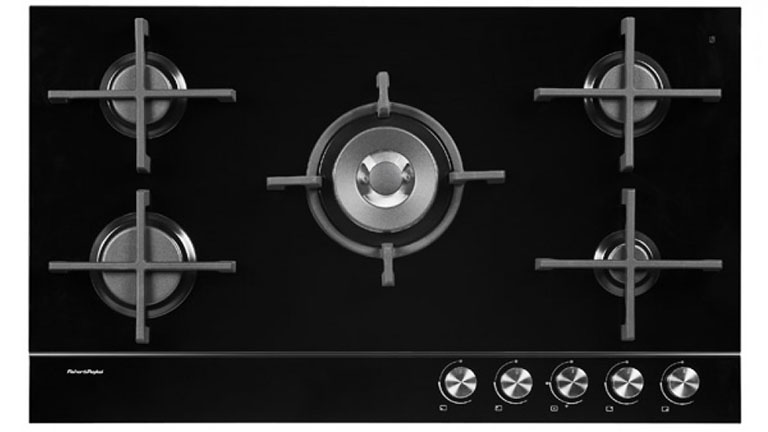 Performance depends largely on application, firstly what style of cooking do you intend to do?
A cooktop suitable for Asian cookery might not suit pasta and sauce cooking or large diameter saucepans to accommodate large fish fillets or schnitzels and so forth. Consider the layout of the cooking zones and imagine you everyday cookware on the top.
Speed and heat control can also depend on your cookware. For example, thin base pans heat quickly but may lose heat once loaded with food, thicker base pans take a little longer to heat but stay hotter when cooking.
Gas cooktop burners are rated in megajoules. The higher the joule rating the stronger the flame. Check the joule rating as well as the layout to suit your cookware. Ceramic and induction are rated in watts and kilowats for total power (effiency is vastly different between ceramic and induction wattage).
Some ceramic and induction cooktops offer extended heat zones for greater flexibility. This is usually depicted by one or two smaller circles inside a larger circle on the cooktop or an oval shape on the end of a circle.
Controls & Features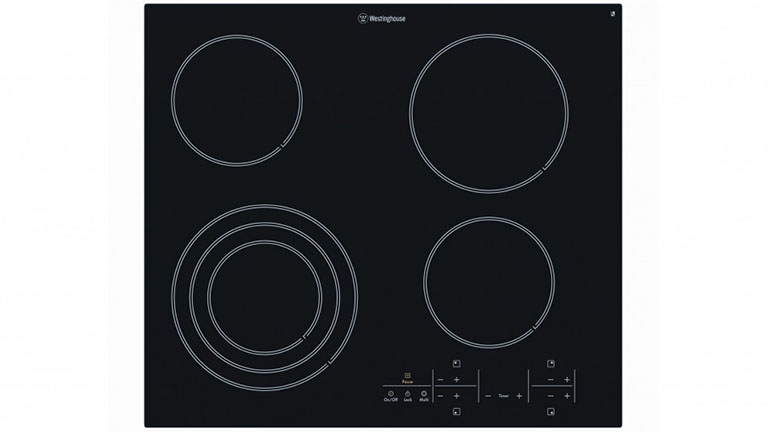 Cooktops come in a range of control designs and features that make a world of difference when you are preparing a meal so it is a good idea to know what's available.
Gas is almost always a knob of some style, be careful to avoid full metal as it can sometimes become excessively hot when the flame is close. Check side or front control to suit your style.
Some basic ceramic cooktops will have manual controls which means more cleaning around controls is required when cooking and oil spills occur. Pan placement can sometimes suffer due to knob position.
Touch control for a little extra is ideal. Nothing to clean around, a more flexible space for cookware and commonly some great extra practical features. Useable things like a child lock, timers for each zone, pause buttons and so on. Pan detection and overheat protection are also very practical on induction.
Some premium brands even offer tepanyaki induction cooktops as well as dedicated wok induction tops.
Cooking Essentials
---
Cookware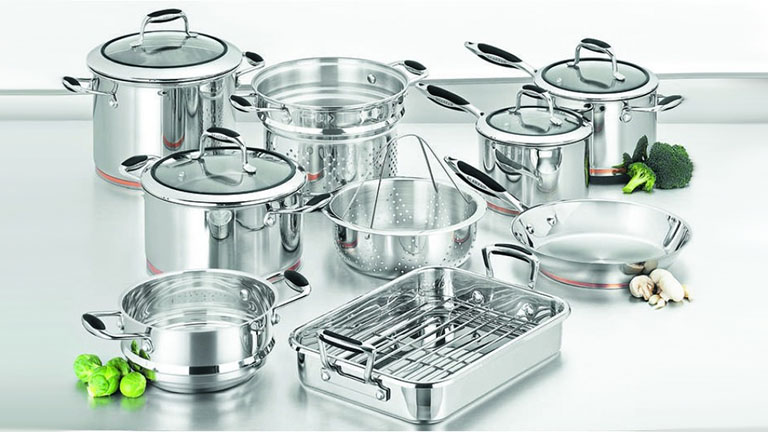 Upgrade your cookware so you get the most from the time you spend preparing food. Choose from a range of stainless steel, induction-ready and stone cookware that suits your needs.
Safety Equipment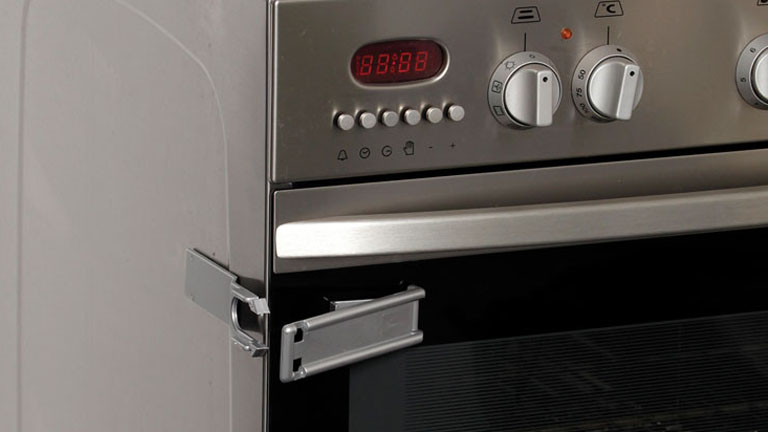 If you live in a house with children or elderly then it is important to make sure your cooktop is as safe as possible. Digital controls that can be locked or an isolating switch out of reach could be a plus.
Dinner Sets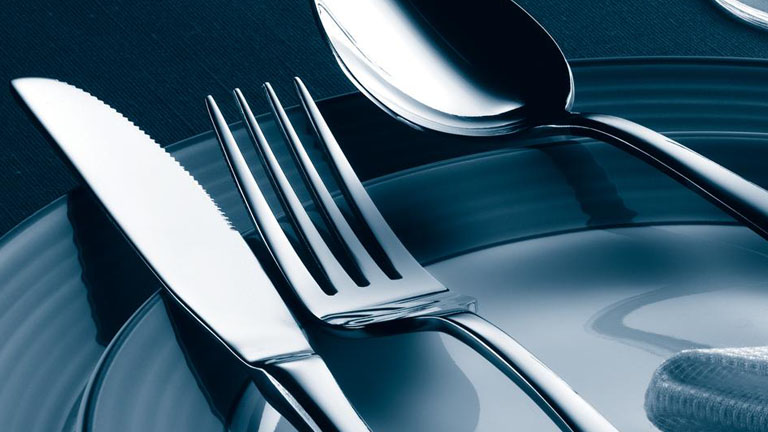 Make sure your latest culinary creation gets the treatment it deserves by presenting it on new dinnerware. Choose from a wide variety of styles to suit any preference or décor scheme.