Digital technology has revolutionized landline communications with a range of features that enhance pre-existing home phone designs.
Digital communications
---
The main systems for cordless phones are DECT and XDECT: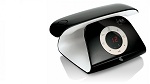 DECT - Most cordless phones use Digital Enhanced Cordless Telecommunications (DECT), which ensures interference free calls and high security. This frequency is only used for cordless phones so it does not incur static or interference from other devices.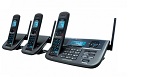 XDECT - Some Uniden phones offer extended range with repeater stations that increases the range of your landline network. Adding extra repeater stations to your network can extend your phone over several hundred metres, if necessary.
Multiple handsets
---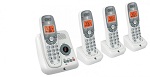 Phone models that support multiple handsets can be very useful for people with large houses, especially multi-story homes. Some multiple handsets, such as Telstra range, can also be used as an intercom system between rooms, or provide doorbell and video intercom to your exterior doors.
Optional two-line support
---
Some phones allow you to receive calls for two separate telephone numbers on the one phone. This is great if you have a home business. Multiple ring tones alert you to which line is ringing, and an auxiliary jack allows the second line to be used for a modem
Free your hands
---
Hands-free (speakerphone) is great when you need to talk and work at the same time. Let the whole family join in celebrating special occasions or catch up with friends while you are preparing dinner.
Informative LCD screen
---
An LCD screen on the handset is extremely useful. It can display your phone directory and other useful information, such as caller ID, battery strength, or how long you have been connected.
Screen your calls
---
Caller ID gives you the option to choose who you speak to. There is no need to answer if you are unsure of who is calling or when you do not have time to take a call.
Take a message
---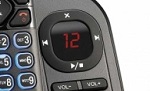 An inbuilt answering machine can be invaluable. Some answering machines have several mailboxes so you can separate business calls from personal ones, or direct messages to an individual mailbox. You can also check messages remotely, while away on business or on holiday.
Long battery life
---
Average talk times range from around five to 10 hours. Most phones have a low battery warning so you know when recharge is needed. Simply dock the phone in the base to recharge the handset.
Optional features:
---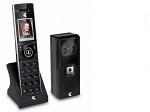 Wireless doorbell camera - Phones, such as the Telstra 13950, can stream video, 2-way audio or both, to your handsets, so you can find out who is knocking before you open the door.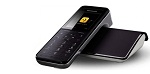 Smartphone compatible - Some phones allow you to use your smartphone or phablet as an additional handset from which you can receive and make landline calls.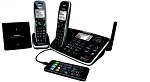 Recharge other devices - Use your phone base as a recharge center for all you communication devices. Convenient USB ports allow you to recharge your smartphones, phablets, tablets and other devices.
Please check with our customer services or sales staff for additional information, or refer to specifications tab on product pages.