DSLR & Mirrorless Cameras Buying Guide
Purchasing a DSLR or Mirrorless Camera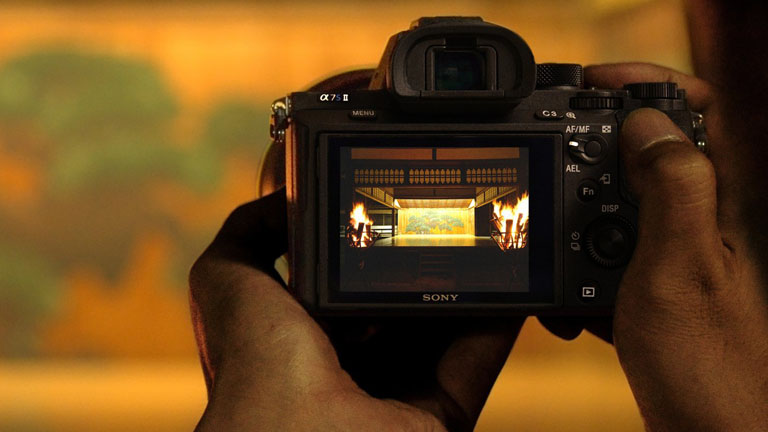 There are a number of factors that can help you determine which type of camera is best for you. The following are a few considerations to bear in mind:
Do you intend to upload photos or videos or do you feel that you would benefit from being able to view and capture images remotely? If so, you may wish to consider a model with built-in WiFi.
Are you looking for a camera for travel or for outdoor photography? If so, you may wish to consider a camera with weatherproofing.
Do you need a camera for capturing professional quality images that will be printed in extremely large sizes? If so, you may wish to opt for a camera with a full-frame image sensor.
Do you expect to be in front of the camera? If so, you may wish to consider a model with an articulated screen that allows you to see what the camera is capturing. It should be noted that many users consider this feature to be a distraction when recording video.
Upgrading to a DSLR or Mirrorless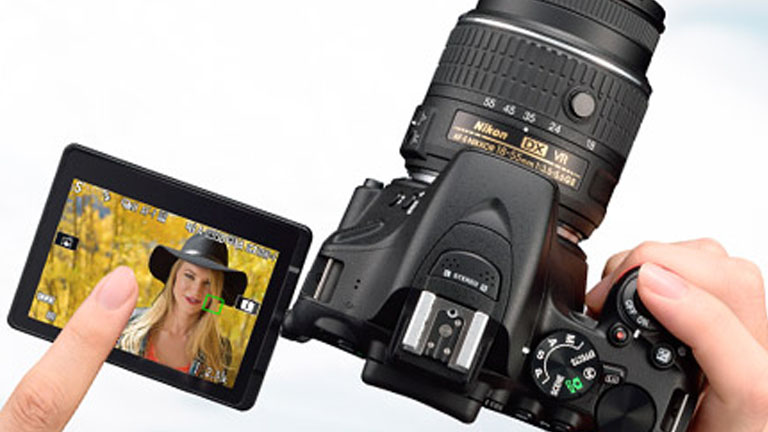 DSLR and Mirrorless offer a significant step up in quality from compact cameras. Thanks to their manual controls and compatibility with external lenses they can be adapted to suit almost any shoot in any conditions. The following are three keys reasons to upgrade:
Manual controls: DSLR and Mirrorless cameras allow you to control everything from shutter speed to ISO levels so you can set up your camera in any way you want. Calibrating camera settings manually can also greatly reduce the amount of time you need to spend editing your photos.
Lenses: by combining these cameras with different lenses, there is no limit to the kind of shot you can capture. By adding a wide-angle lens, for example, you can capture breath-taking landscapes; by changing to a telephoto lens, you can capture specific details within the same vista, from the same shooting location.
Image sensor size: image sensor size plays a huge role in the quality of the image you can capture. In the broadest terms, the larger the image sensor, the better the image. Both Mirrorless and DSLR camera tend to have much larger sensors than compacts.
Key variables when shopping for a DSLR or Mirrorless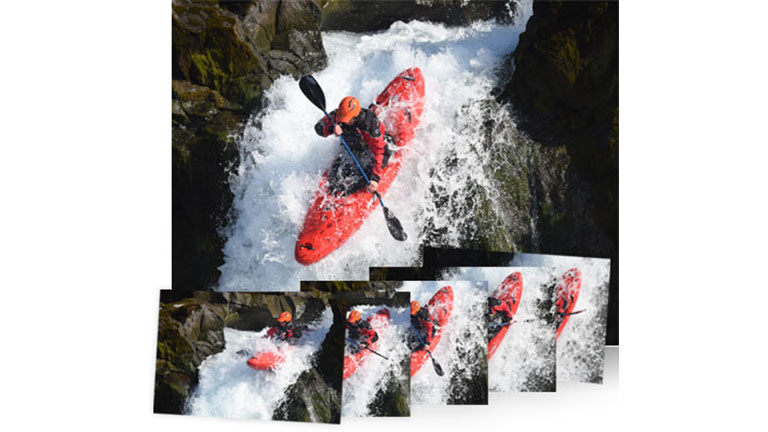 The good news about shopping for an Mirrorless or DSLR camera is that they will all enable you to capture stunning images. However, some models boast features and components that take photography to dizzying heights. Below are three key variables to consider when choosing the best camera for you.
Image sensor size: image sensor sizes for DSLR and Mirrorless are as follows: (in ascending order) Micro Four Thirds; 1.5"; APS-C; APS-H; and Full Frame. It should be noted that any camera with a sensor in this range will produce outstanding results.
Shutter speed and ISO levels: the greater the range for each variable, the more versatile the camera. Versatility, however, comes at a cost. If you are shopping for an entry-level camera look for an ISO range of 100 to 12800 (native) and shutter speeds of 1/4000 to 30 secs.
Video Resolution and frame rate: 1080p at 30 fps should be your point of entry. Investing in a camera with a higher frame rate will enable you to record buttery smooth footage; buying a 4K camera will allow you to capture video at four times the resolution of Full HD.
DSLR or Mirrorless – the key differences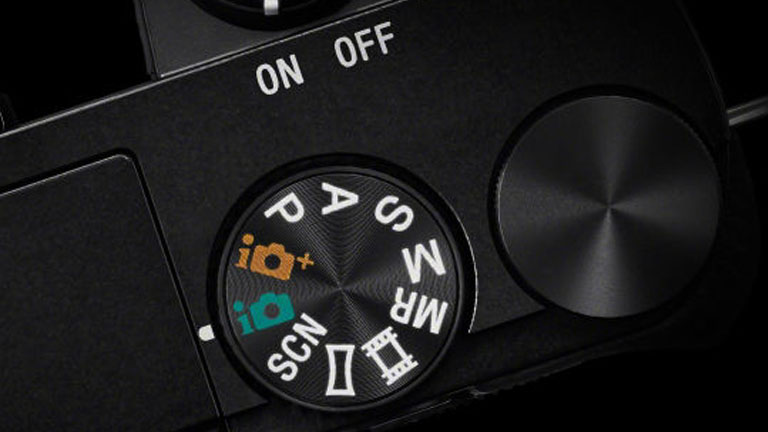 The most obvious difference between DSLR and Mirrorless is the size. By removing the need to house a mirror, Mirrorless are significantly smaller than DSLRs. Mirrorless, however, are more than just a happy medium between compacts and DSLRs; they can rival DSLR cameras when it comes to versatility, functionality and image quality. Notwithstanding, there are still three key differences between these two camera types.
DSLRs are likely to offer superior autofocus. DSLRs employ phase-detection autofocus, whereas most CSCs use contrast or hybrid detection, the downside of which being that it is slower and doesn't function as well in low-light. As such, a DSLR is likely to produce better results when shooting burst photography or taking pictures of fast moving subjects.
DSLR cameras feature a more responsive optical viewfinder than their mirrorless counterparts, which come with either an electric viewfinder (EVF) or none at all. EVFs will, for the most part, suffice but they can be susceptible to lag. Optical viewfinders offer a true what-you-see-is-what-you-get experience.
An entry-level DSLR is likely to feature a larger image sensor than an entry-level Mirrorless. Most DSLR cameras feature either an APS-C or full-frame image sensor, whereas the majority of mirrorless cameras feature smaller Micro Four Thirds sensors. It is possible to purchase a mirrorless with APS-C and full-frame sensors but expect to pay a premium.
Types of Cameras
DSLR cameras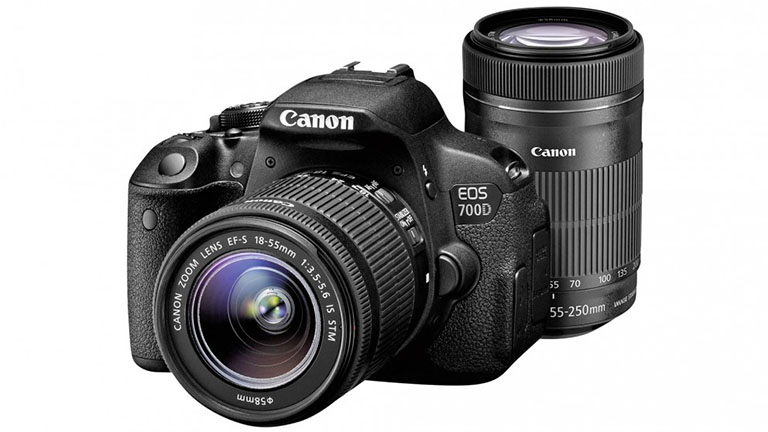 The good news about purchasing a DSLR camera is that whichever you choose, you should be well on your way to capturing high-quality stills and in some cases video. Finding the best DSLR for you is likely to come down to a combination of price, features and preference.
The first choice to make relates to image sensor size. Most DSLR cameras feature either an APS-C image sensor or a full-frame sensor. You can capture outstanding images on both but a full-frame sensor will always have the edge. If you're serious about photography or want a camera that you can grow into, consider going the extra mile.
Some DSLRs capture such high-quality video that they are used by many professional vloggers and videographers. If you feel you will benefit from video functionality, look for a camera that shoots in Full HD at 60fps and above. Some DSLR cameras can even shoot in 4K. Again, going the extra mile may help you future-proof your purchase.
If you are just starting out, then you may wish to consider a DSLR kit. Offering outstanding value for money, these kits often include a DSLR with an APS-C sensor, a versatile zoom lens that will allow you to shoot in wide angle and telephoto, filters, a memory card, a spare battery and a case – everything you need to get underway.
Mirrorless Cameras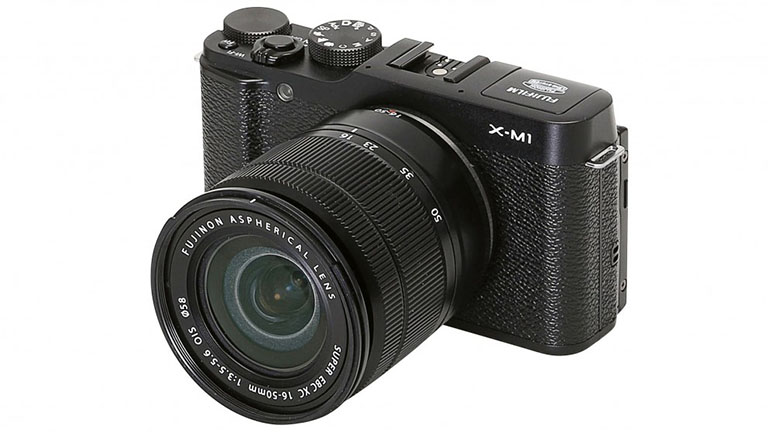 In much the same fashion as a DSLR, almost any Mirrorless you choose will allow you to capture great stills and video – with the added benefit of increased portability. Some cameras also include a live view option that means you don't have to hold the camera to your eye to see what you are shooting.
Most CSCs feature a Micro Four Thirds image sensor. Although smaller than DSLR sensors, Micro Four Thirds is more than ample for web publishing or printing to handheld sizes. MFT cameras also allow cross-compatibility between lens brands for increased versatility – something not available with lenses designed for bigger sensors.
CSCs can also capture outstanding video. Much like DSLRs they can shoot in up to 4K but expect to pay a premium for the privilege. If video is part of your repertoire, look for a model that allows you to connect and sync a microphone and an external monitor. Ensure the camera has a hotshoe so you can attach the equipment.
If the portability of a CSC appeals, then it is likely that you are keen on outdoor photography. As such, you may wish to consider a mirrorless camera with weather sealing. Such a feature is likely to be found on higher-end models so expect to pay a premium; expect also a host of other features such as a faster processor and built-in WiFi.
Lenses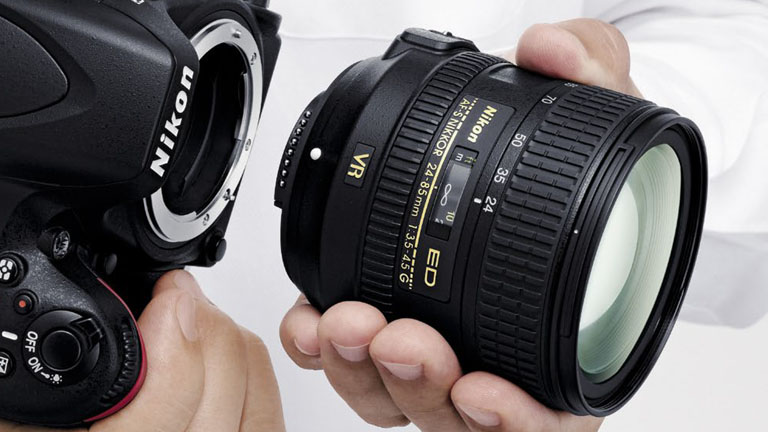 In many ways, a DSLR or Mirrorless is only as good as the lens attached to it. Lenses are available with a wide range of aperture speeds, focal lengths and features so be sure to do your homework before making a purchase.
Tripods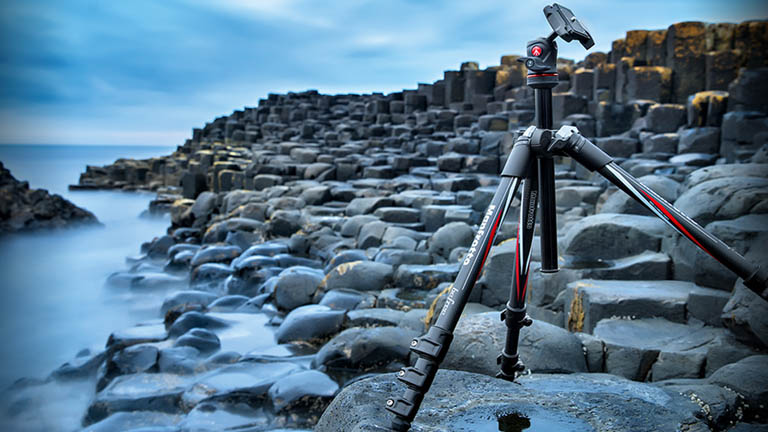 Tripods can make a huge difference to the quality of your output – particularly if you are shooting in extreme telephoto or if you are recording video. There is a tripod available for every proficiency level and need.
Cases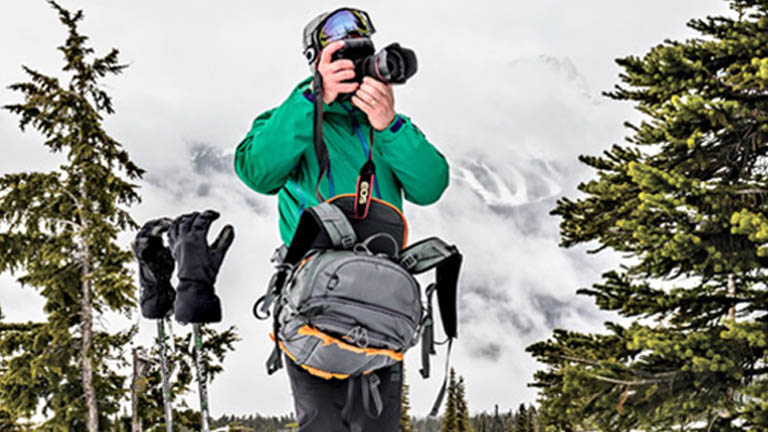 Purchasing photographic equipment is a substantial investment for most people. With the right cases and protective equipment you can ensure your camera is protected during transportation and stored safely.
Lens Options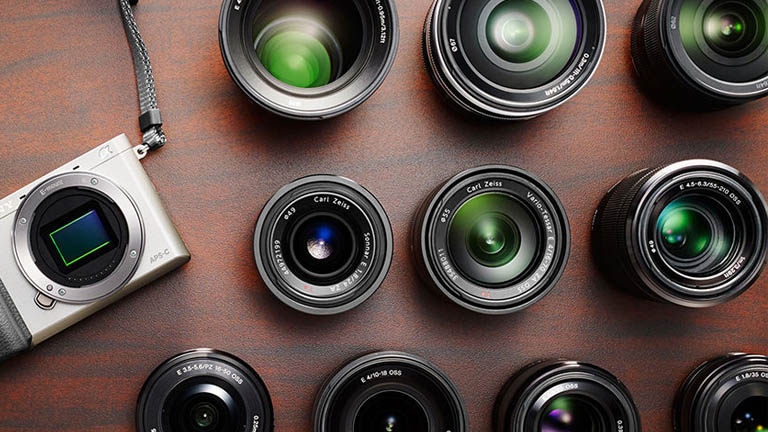 One big advantage of DSLRs in digital photography is the option of changing the lens. Lenses are measured by their focal length (zoom) in millimetres. Keep in mind that fixed-length lenses cannot zoom in or out. Popular lenses include:
Fixed-length: A lens of 80mm brings the photo subject "closer", while 50mm is a similar perspective to the human eye
Wide angle: Great for capturing detail in close-ups and for taking landscape shots
Zoom lenses: The focal length can be varied, which lets you zoom in closer to objects. Zoom lenses are measured by their range, e.g. 55 to 200mm
Macro lenses: Unlike other lenses, macro lenses are able to focus on objects that are extremely close to the lens
Advantages of External Flash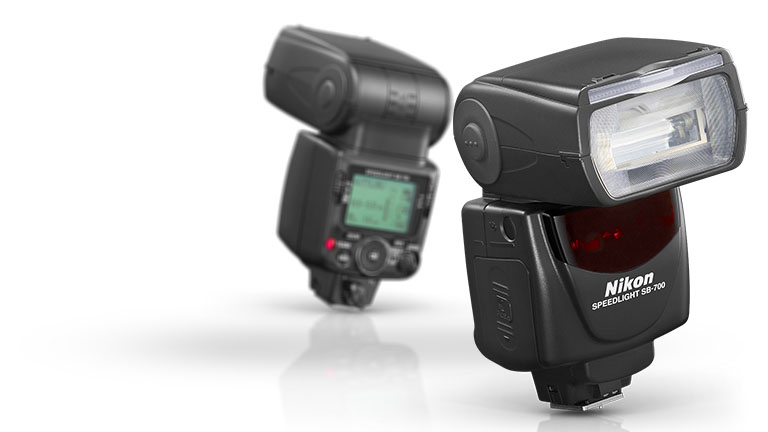 The built-in (pop-up) flash on the average DSLR is fine for party photos, but an external flash can ensure better shots when used correctly. It attaches to the camera with a connector called a "hot shoe". External flash units:
Eliminate red-eye
Are more powerful than pop-up flash
Offers more control over light levels (light can be angled or bounced for 'softer' light etc)
What's An Image Stabiliser?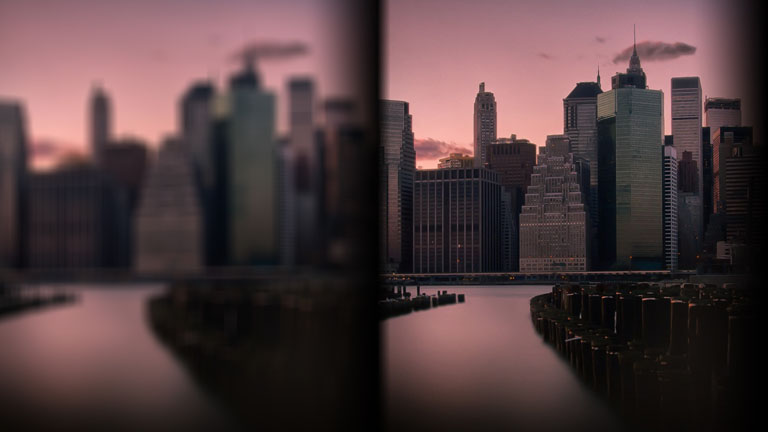 Image stabilisers are internal components or functions which prevent blurred images from poor lighting conditions or camera shake. Some DSLR cameras have an image stabiliser built into the camera body, while other manufacturers build image stabilisers into their lenses.
Stabilizers are important when using cameras at slower shutter speeds, such as during sunset, sunrise or indoors, and especially handy when shooting without a tripod.
There a limitations to image stabilisers including movement of subject. If shutter speed is low but the subject is moving blurring will occur on the subject in contrast to the background. The only thing that can solve objects in motion is faster shutter speed.
Shutter speed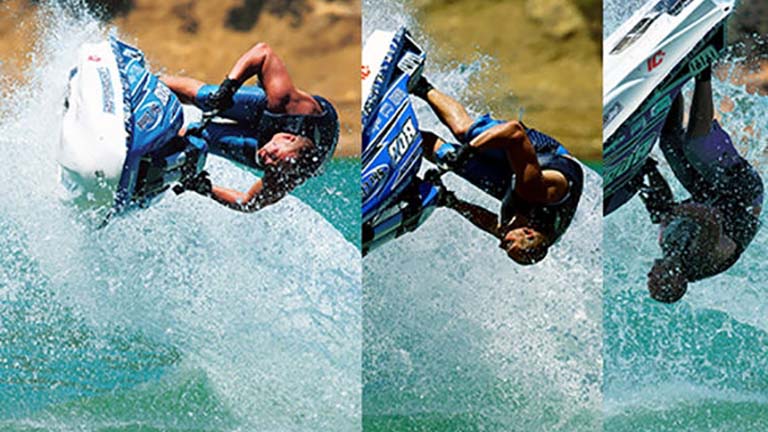 Look for the widest range of shutter speeds possible. Slow shutter speeds let you take photos at night without a flash (long exposure). Faster shutter speeds are used to take focused shots of moving objects like athletes, cars and animals
Aperture (f-stops)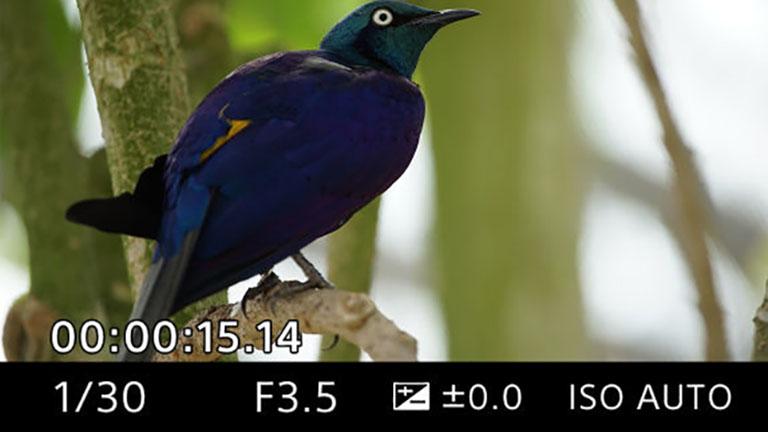 By changing the aperture (the opening through which light travels), you can brighten or darken an image without changing shutter speed. Changing aperture also changes depth of focus – e.g. create a blurry background (shallow focus range)
White balance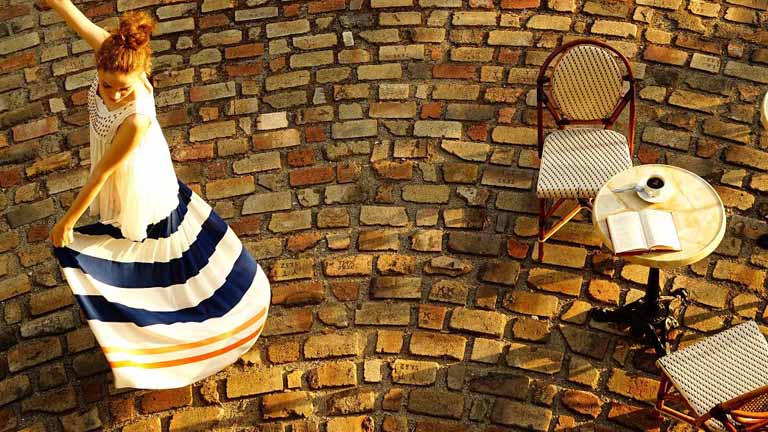 White balance is the process of removing unrealistic color casts from your images to make lighting in your images more natural – especially helpful when shooting under artificial light, like fluorescent globes