CHOOSING THE RIGHT SOUNDBAR.
What you need to know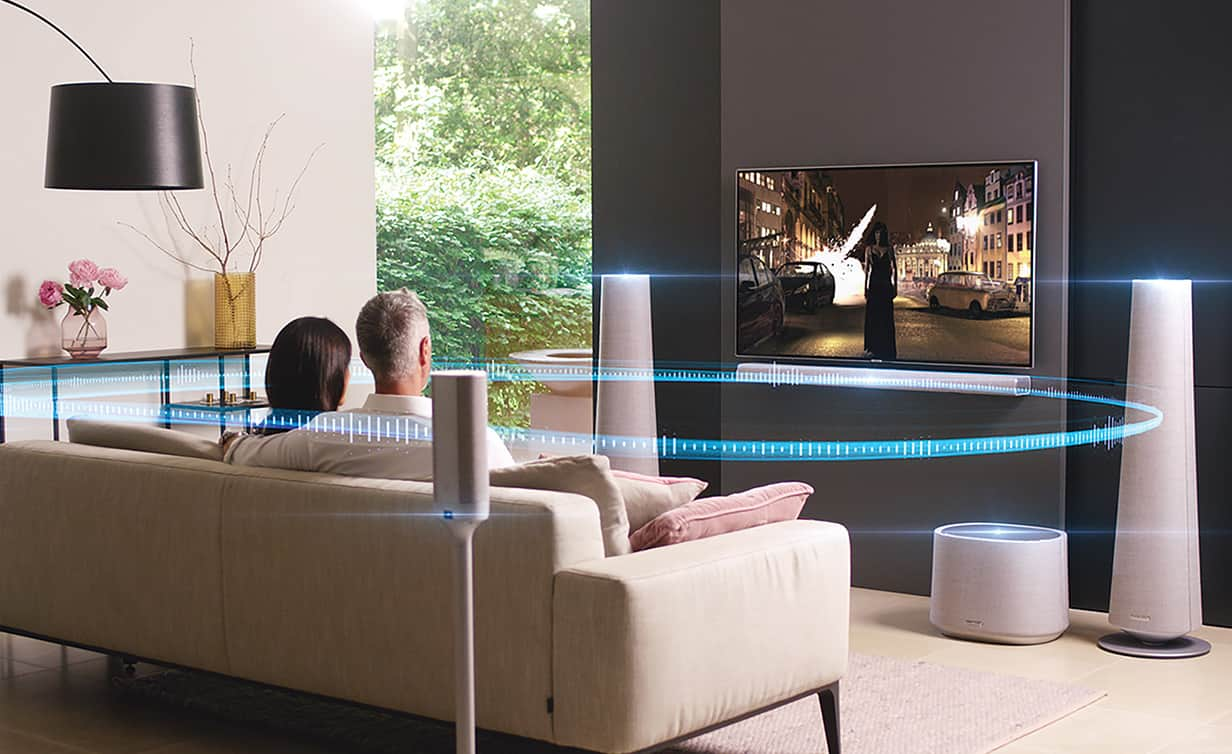 Size
When choosing which soundbar is right for you, consider the size of your room and TV. Soundbars work great in small to medium sized rooms, and look best when matched to the screen width of your TV. For optimum audio delivery, your soundbar should sit directly below your TV set up, either on a cabinet or mounted on your wall.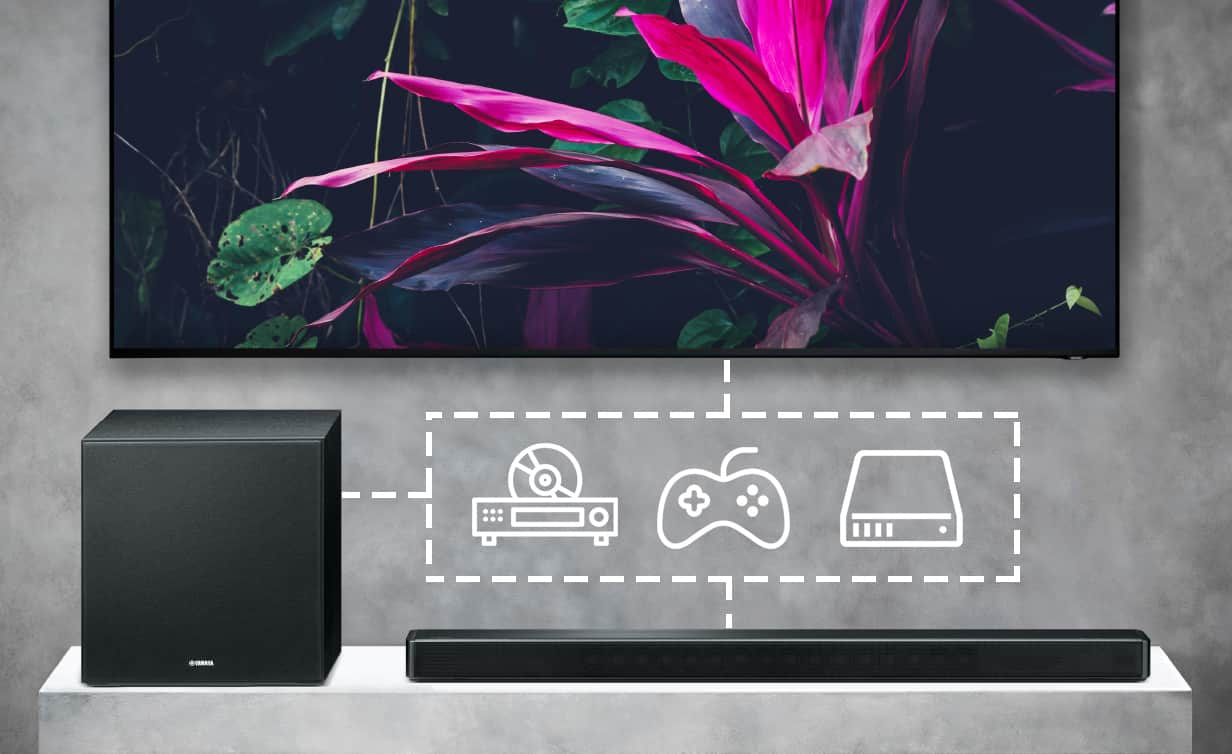 Connectivity
It's important to also consider the connectivity needs for your existing TV and accessories such as DVD players, set-top boxes and gaming consoles. Most soundbars come with a variety of connectivity options including HDMI, HDMI (ARC), USB, and Optical Ports plus many models also support Bluetooth and Wireless connectivity to your compatible devices.
UNDERSTANDING SPEAKER CONFIGURATIONS
Channels
Channels refer to how many sound sources, or individual speakers make up your soundbar. Soundbar names include a number which represents the speaker configuration, e.g. 5.1, 7.1, 9.1.4 etc. The first number represents the number of channels, the second the number of subwoofers that can be connected, and the third refers to the number of upward firing or overhead speakers for enhanced surround sound.
Choose the number of speakers to suit your room and preferences, with the consideration that 5.1-channel systems have long been the standard in home-theatre set ups, and include left, right, centre and 2 rear speakers plus a subwoofer.
Subwoofer
subwoofer is a type of speaker that is known as a loudspeaker. It is responsible for reproducing low-pitched audio frequencies, which most speakers are not capable of producing on their own, for rumbling bass and an all-round fuller sound. A subwoofer will enhance your audio experience to enjoy richer playback of your favourite music and TV shows, plus a greater cinematic experience for movie viewing.
Subwoofers are often purchased separately to soundbars; however some higher-end soundbar models come with a subwoofer included.
Compare Speaker Configurations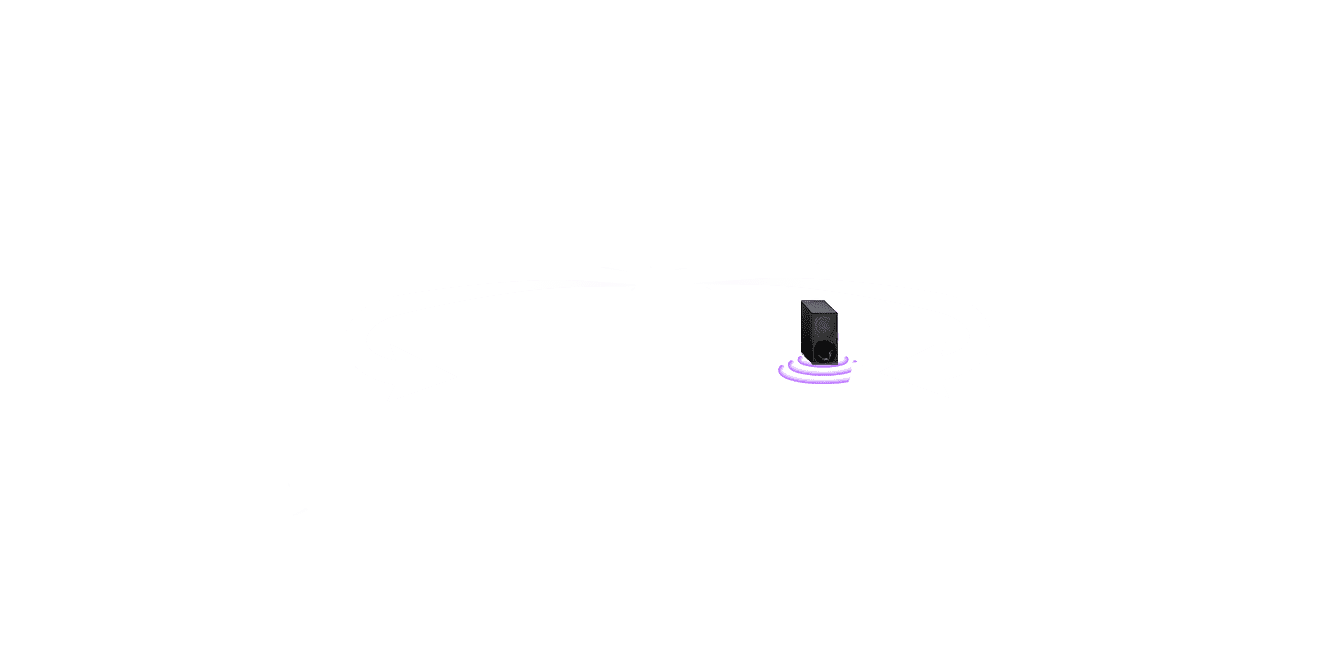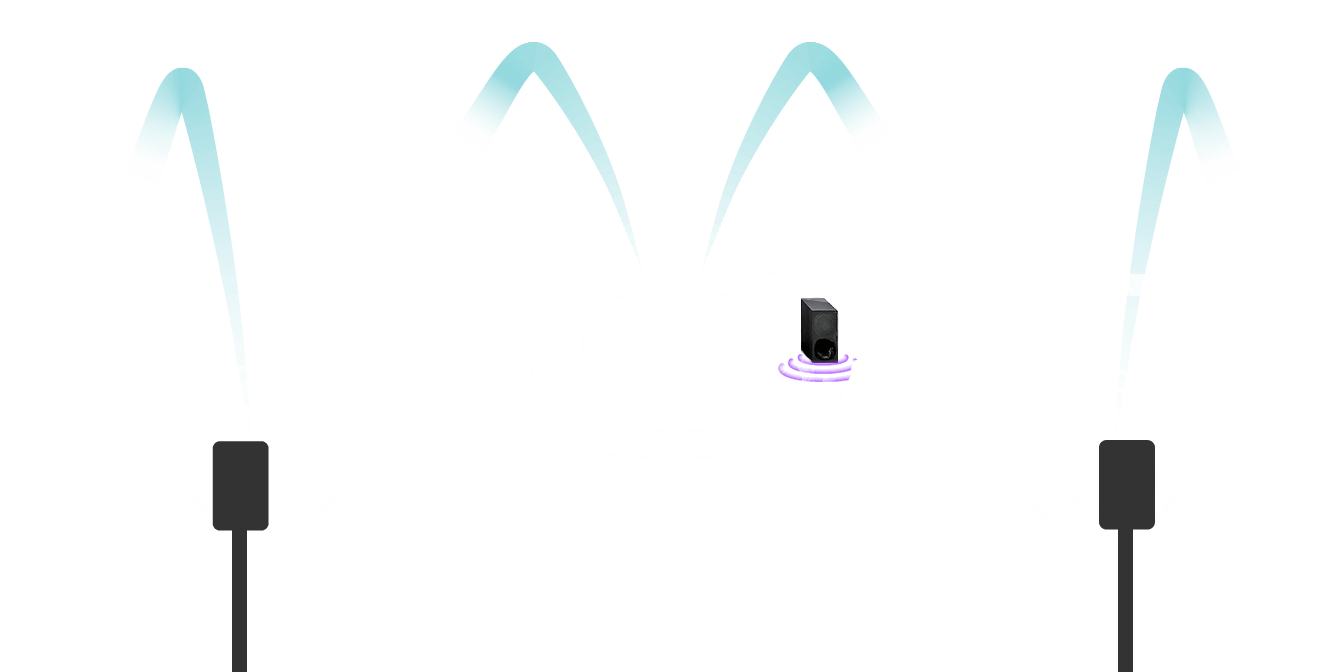 FEATURES AND TECHNOLOGY
Different soundbar models come with different features to suit your listening preferences, from dialogue enhancing speakers, to volume-levelling technology, to Smart Home compatibility such as Google and Alexa. Higher-end models include new Dolby Atmos technology which bounces audio off ceilings to simulate 3D surround sound, and provides greater clarity, depth and detail to your audio experience.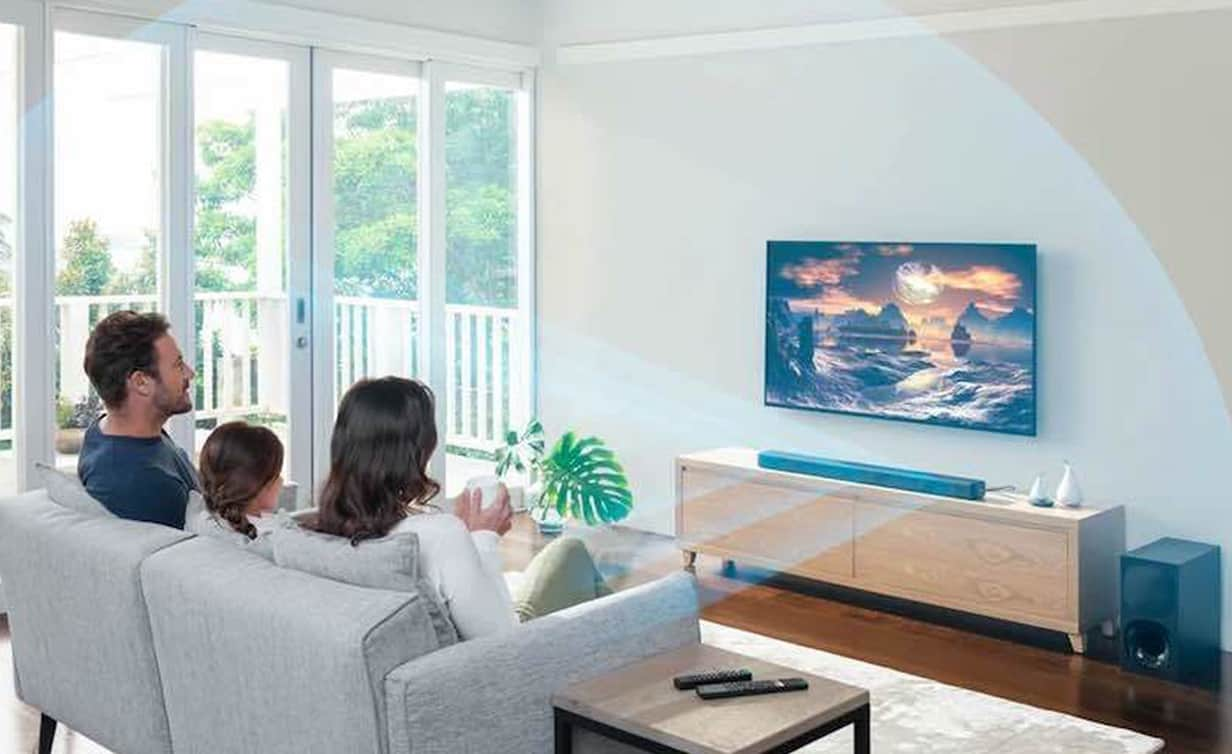 Dolby Atmos
Dolby Atmos is a surround sound format which lets you expand on your 5.1 and 7.1 systems. Originally introduced as surround sound technology in movie cinemas, Dolby Atmos is now supported in home theatre set-ups and soundbars. Dolby Atmos creates a 3D listening experience by adding a sense of height to your audio, with speakers configured to bounce sound off the ceiling and the walls for more immersive viewing. This format requires compatibly configured Dolby Atmos speakers, so keep this in mind if you're looking to add additional speakers to your sound bar set-up.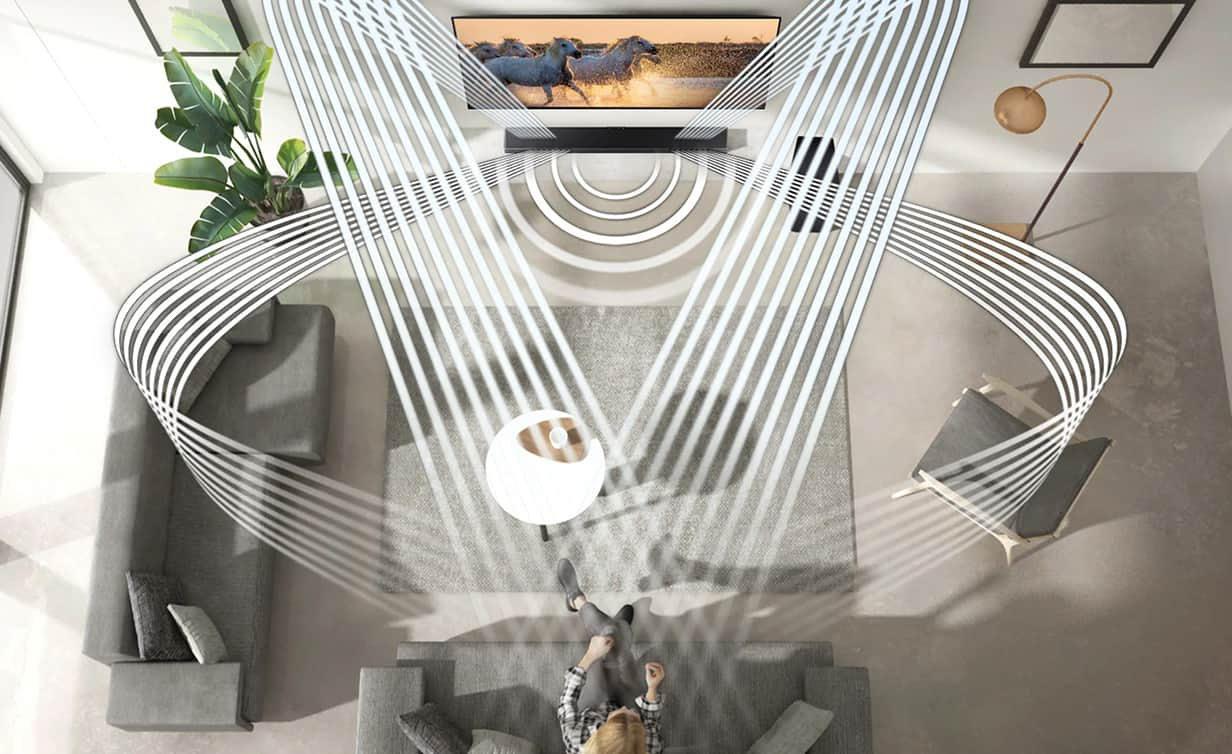 DTS:X
An alternate system to Dolby Atmos, DTS:X technology is also widely used in home theatre set-ups for increased surround sound. Unlike Dolby Atmos, DTS:X has no specific compatibility requirements and will work with standard surround sound set-ups. DTS:X Technology creates the same 3D audio effect with upward firing speakers to enhance your cinematic experience.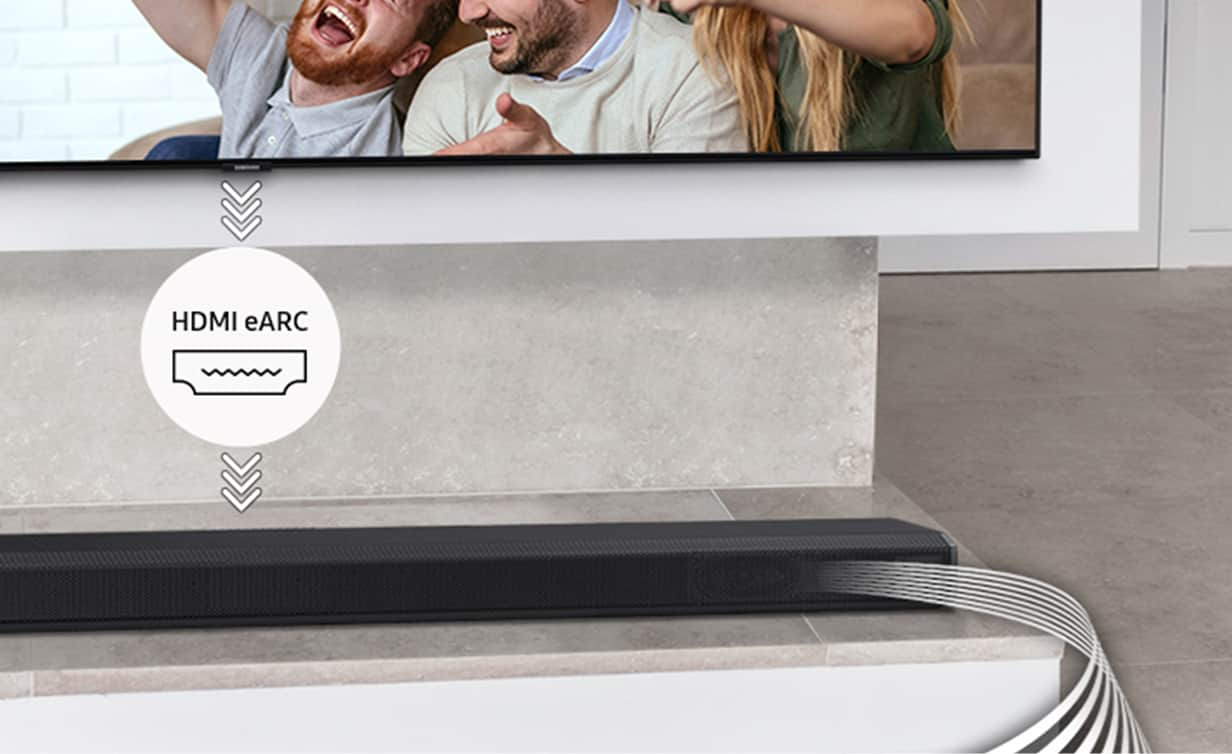 HDMI ARC®
Provides deeper bass sounds and perfect dialogue clairty. Boosts your experience for sports, action movies and music. HDMI ARC® connectivity means easy, plug-and-play setup.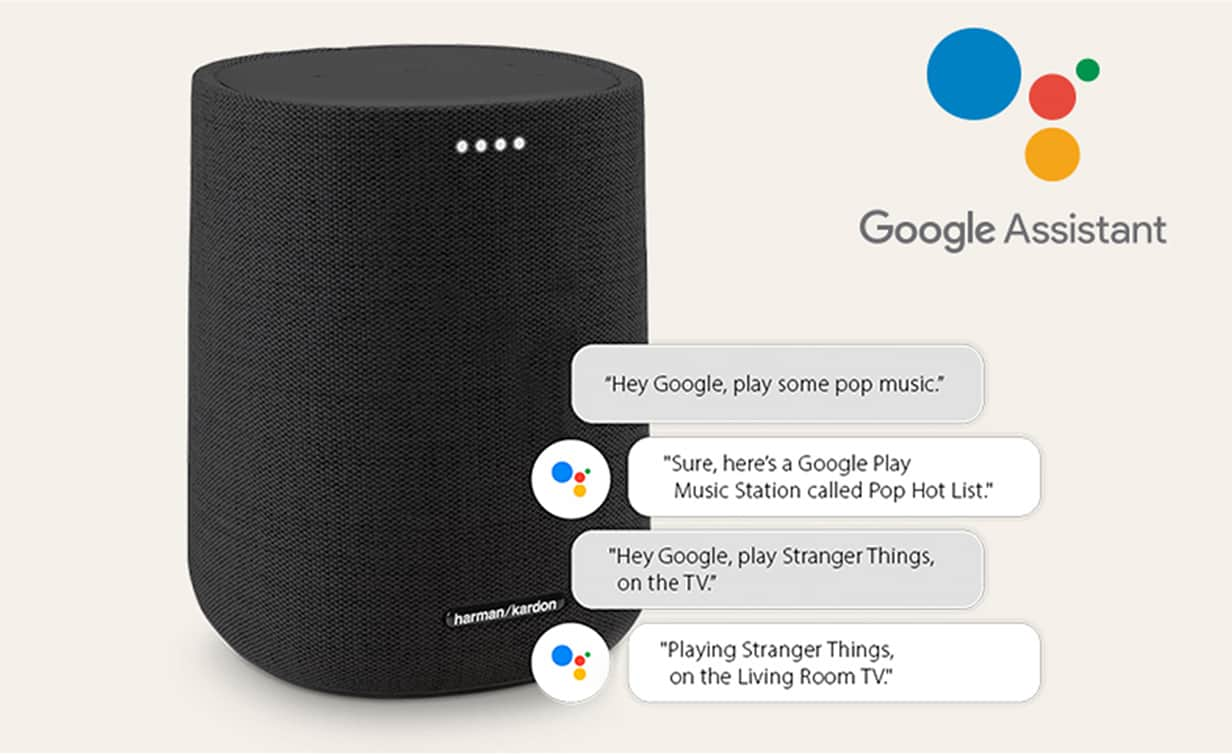 Smart Assistance
For smarter home living, some soundbars include the Google Assistant and Amazon Alexa so you can control your speakers with just the power of your voice. Play music, set alarms, control smart home devices and more, completely hands-free.
4K/HDR Pass Through
4K/HDR pass through allows the soundbar to send video signals from a connected device such as a Blu-ray player or gaming console straight to the TV, which allows you to enjoy both great audio from your soundbar with matching video quality.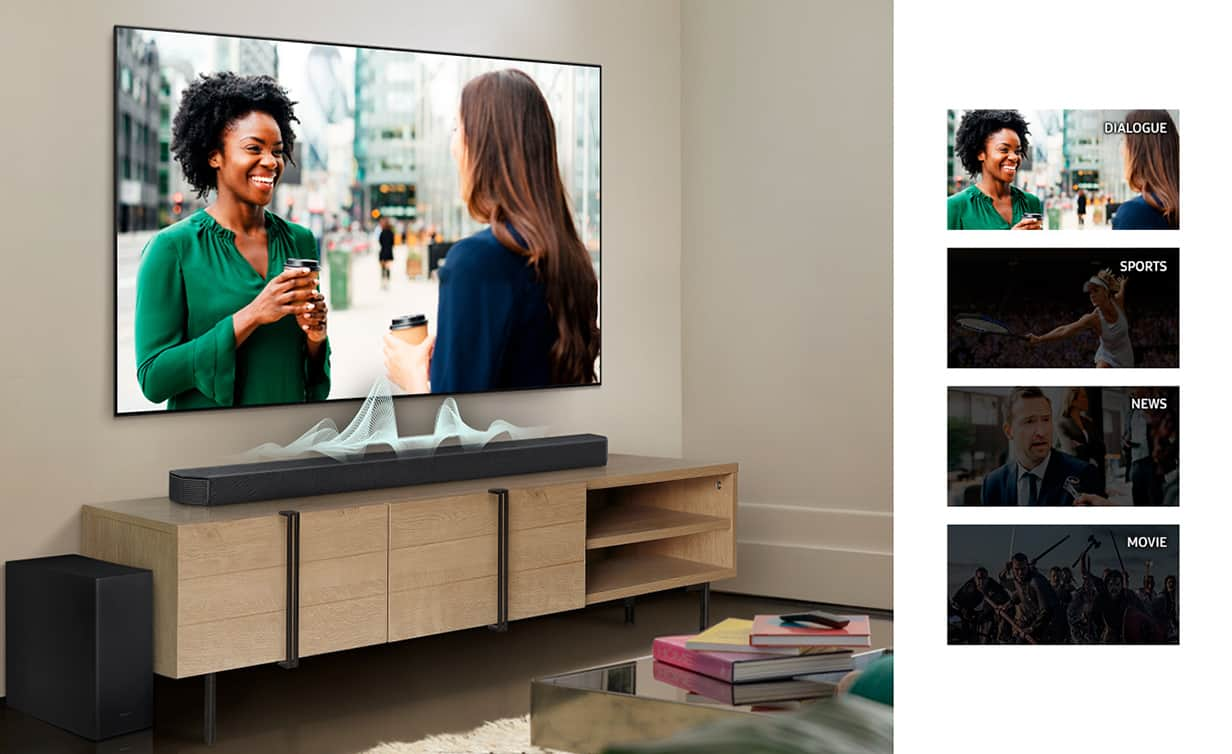 Dialogue Enhancing Technologies
Many models include advanced post-processing abilities to actively enhance the sound quality. This can include dialogue enhancers which can make speech cleaarer; Movie, Music or Games modes that are optimised for each situation; volume-levelling technology that tones down the variations in volume between ads and scenes; and distortion-cancelling tech that prevents bass from sounding scrambled.