Game Genre Buying Guide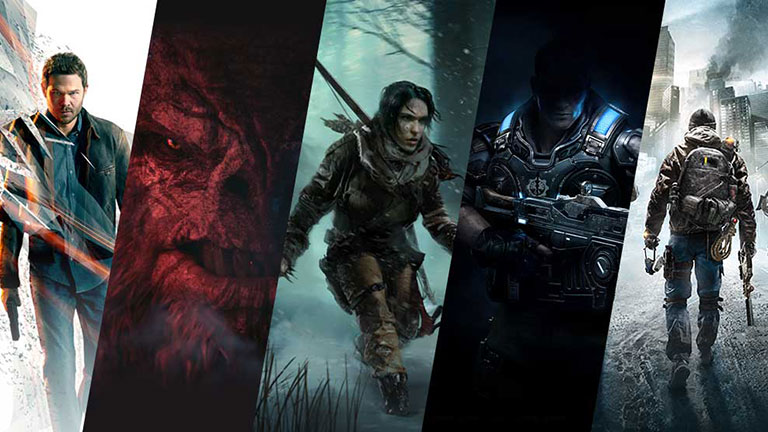 Video games (sometimes called computer games) cover a diverse range of genres that range from bright and child-friendly to gritty and mature. Consider the following when purchasing any video game:
Always check that a game is compatible with the platform you want to play it on. PlayStation 4 games will only work on a PS4, for example.
If you are buying a game as a gift, or if you are buying it for a child, be sure to check the age rating before making a purchase. Games, like films, have ratings that aim to protect young gamers from age-inappropriate content.
Make sure that you have the right accessories for the games you want to play. A gaming headset, for example, will help you get more from multiplayer gaming.
Some online games require an internet connection or an ongoing subscription cost. Always be sure to factor these into your gaming budget.
Video Game Genres
Action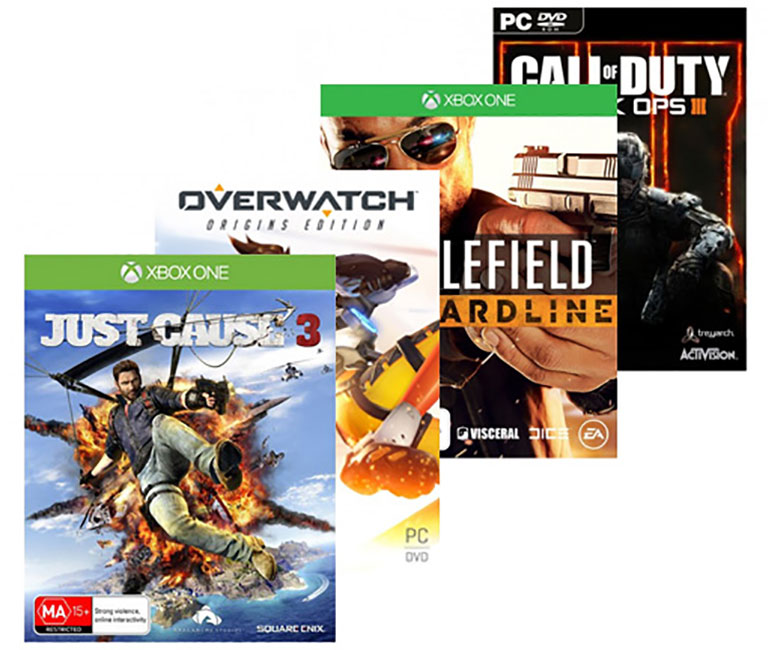 Action games are characterised by fast gameplay that tests gamers' reaction times and dexterity. Action is also a broad genre, but it is characterised by a focus on combat.
FPS (first-person shooters) usually invite gamers to assume the role of a weapons expert as he or she battles to achieve a goal. They require fast reactions, the ability to identify key targets and good hand-eye co-ordination to succeed.
Third-person action games tend to be in the form of either a quest or survival. While they still involve combat, they usually place a greater emphasis on exploration than first-person shooters.
Fighting games are typically intense 1-on-1 battles that require impeccable timing and the ability to master a character's strengths, weaknesses and special moves.
Adventure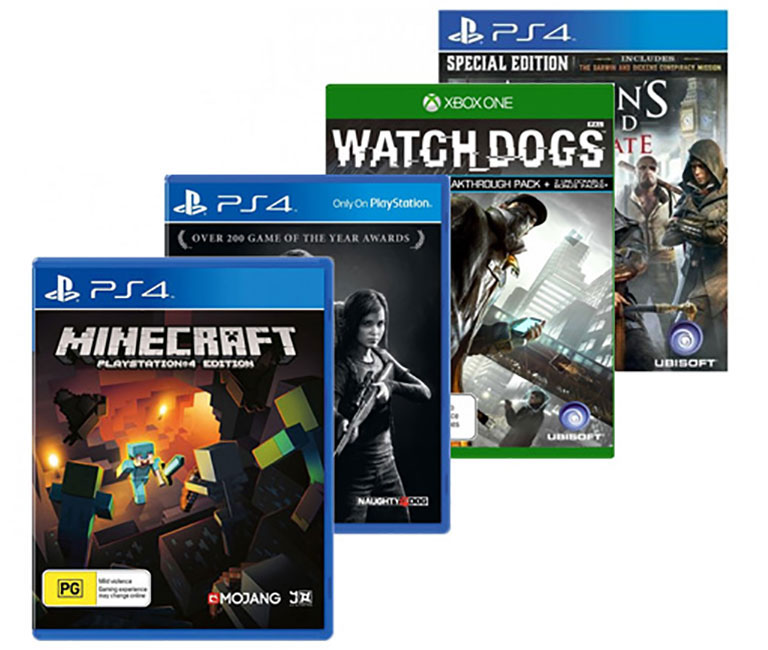 Adventure games often feature similarities to action games, but are usually slower paced and feature a greater emphasis on exploration over combat.
Platform games have been central to the success of the computer game industry. Players must make their way from one end of a level to the other by jumping across platforms of differing heights.
Sandbox games like Minecraft give players the freedom to play and explore large worlds however they want. Unlike Open World RPGs, Sandbox games rarely have a central narrative.
Point-and-click adventures are story-driven games with a focus on dialogue, interesting characters and often feature logic or exploration-based puzzles.
RPG (Role-Playing Game)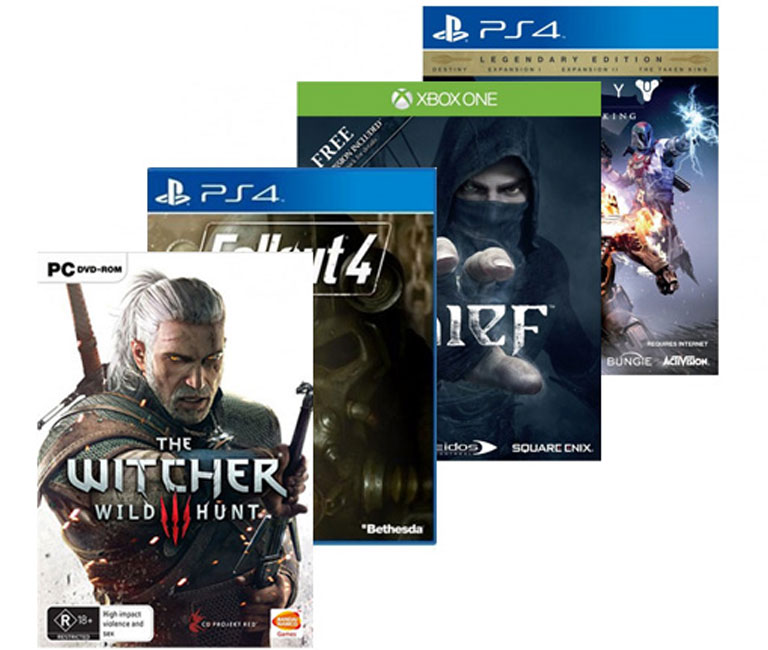 RPGs (role-playing games) are a broad genre that encompass a diverse section of games. In RPGs the player takes on the role of a character, often in a fantasy world. Typically story-driven, the player often must overcome a villain through a combination of strategy, skill and good decision making.
Action RPGs blend aspects of the action and RPG genres together. They often feature fast-paced combat and a clearly defined story arc that gamers complete alongside optional quests.
MMORPG (massive multiplayer online role-playing games) take players online where they play alongside and team up with others in a constantly changing world. Players must complete quests, often as a team, and gain skills to improve their character.
Open World RPGs give players freedom to operate in their world and explore uninhibited, sometimes without a clear or prescribed goal.
Sports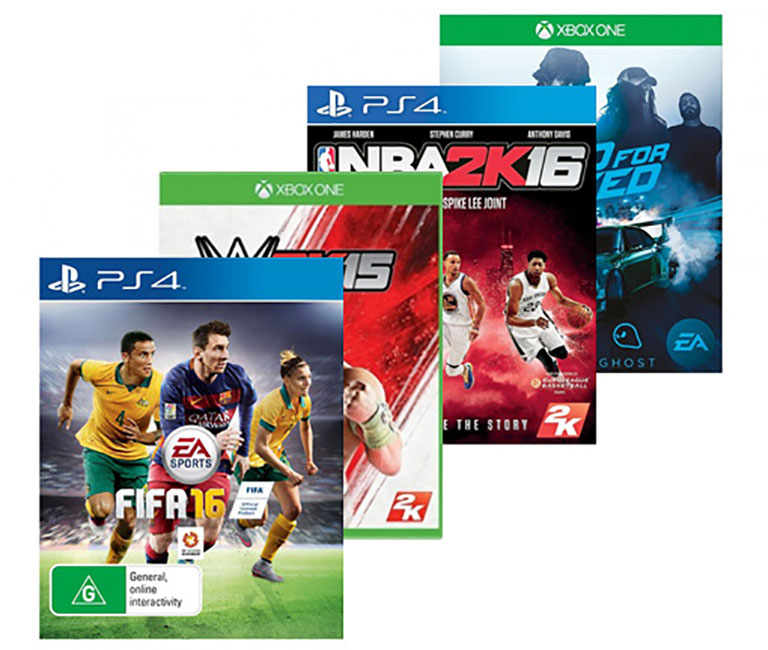 Sports games allow you to take control of your favourite sports stars. The sports game genre also includes racing games, which enable you to drive some of the world's best cars.
From cricket games to soccer games, there is a wide variety of sport options on the market. Each one requires timing, dexterity and fast reactions.
Sports strategy games enable you to engage with the 'behind the scenes' aspects of your favourite sports. This means you can control the likes of transfer policy, sponsorship deals, tactics and more.
Racing games invite you to drive the world's most desirable cars in the most iconic locations. Car enthusiasts can lose themselves in almost limitless customisation options to create a ride that is unique to them.
Party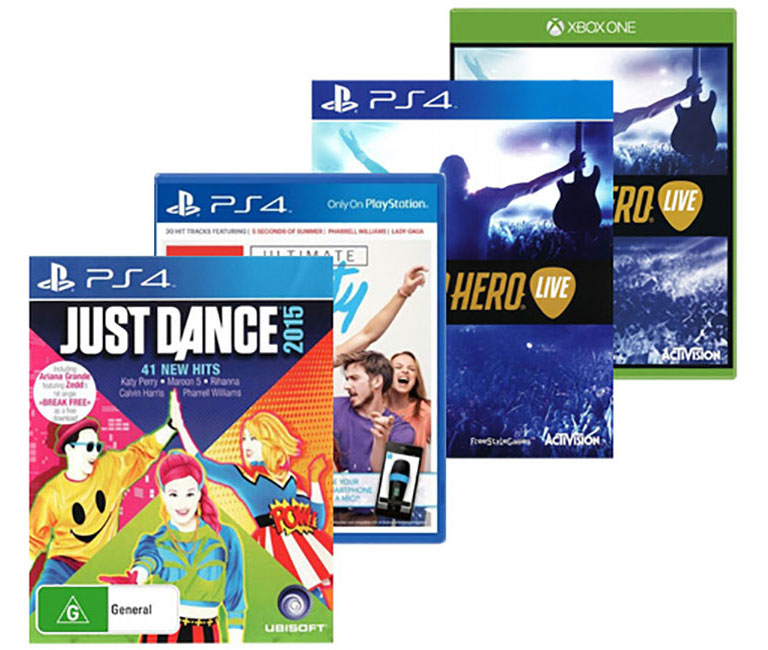 Party games usually require timing and, in some cases, teamwork. They are almost always suitable for players of all ages and can be as fun to watch as they are to play.
Music games require players to engage with controllers in a certain way to make songs play. If you can't keep up, the song stops. The more songs you master, the more you unlock.
In physical games players use their body as a controller. Many physical games can also be used as part of a fitness regime so you can add some excitement to exercising.
Trivia and puzzle games require gamers to use their powers of memory and deduction to answer questions and solve riddles. They can often be enjoyed alone or played in teams.
Gaming Accessories
---
Gaming Headsets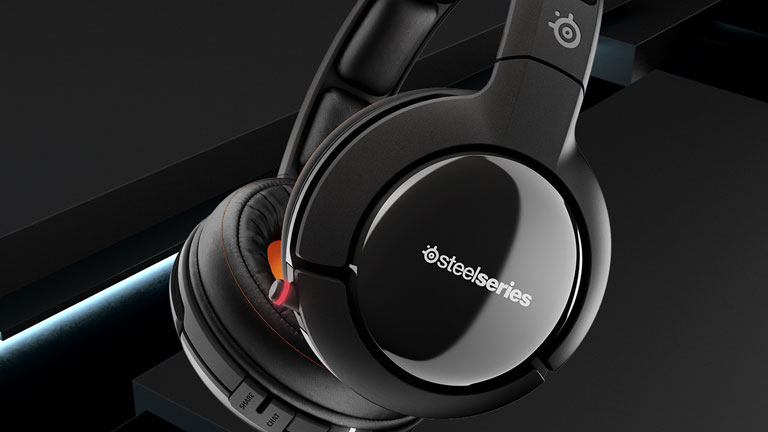 Gaming headsets help you engage with other gamers when you are playing online. They also deliver first-class audio so you can hear everything that happens in the game.
Controllers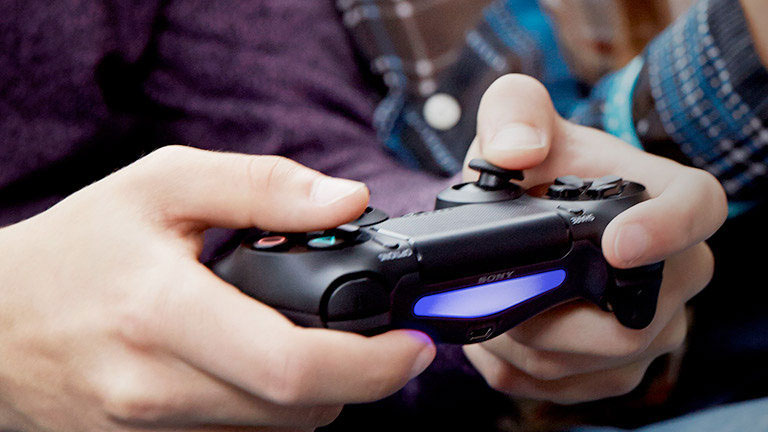 Gaming controllers are designed to allow you to access all the buttons and functions you need in an instant. Make sure you have more than one so you can enjoy local multiplayer gaming.
Keyboards & Mice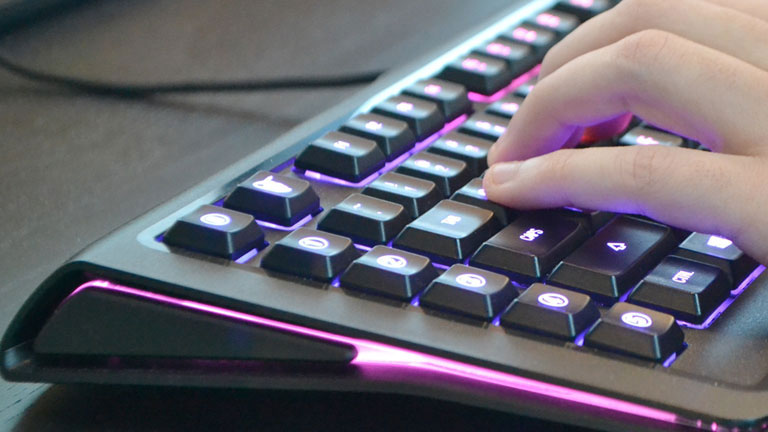 Gaming keyboards and mice help you react to a game with unerring accuracy. Programmable macros and lightning fast response times set these devices apart and ensure you'll never be left wanting.