Batman: Arkham Knight
Batman: Arkham Knight takes you back to Gotham City for the final instalment of the Batman Arkham series. Lose yourself in an immersive, dynamic and interactive world as you fight to your last breath to save Gotham from falling into the hands of the Scarecrow.
Take to the skies and, for the first time, the roads in the all–new Batmobile as you battle a reign of terror that pushes you to breaking point. Master new weapons and team up with allies in a reinvented combat engine that gives you more ways to engage opponents than ever before.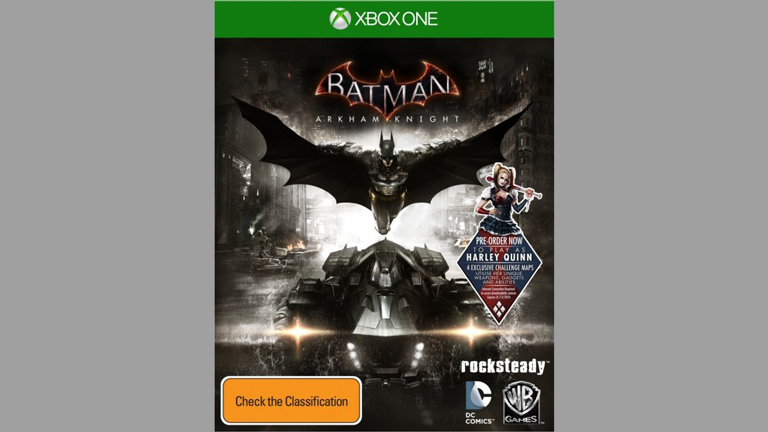 Batman: Arkham Knight
Xbox One
Batman: Arkham Knight for Xbox One delivers fluid, responsive gameplay in a huge, brilliantly realised open–world environment for a truly next–gen gaming experience.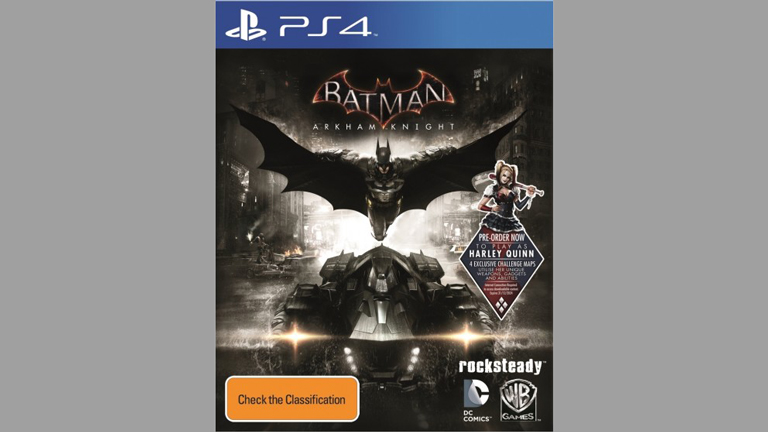 Batman: Arkham Knight
PS4
Explore the vast Gotham City, enjoy high–octane action and become immersed in a story mode that features no load sequences in Batmam: Arkham Knight for the PlayStation 4.
Batman: Arkham Knight
Gotham's residents had never felt safer. Since the death of the Joker, crime rates were at a low. Until, that is, the Scarecrow threatened to spread a fear serum through the city. Civilians fled, emptying Gotham's streets of everyone but thugs, criminals and high profile villains. All that now stands between the fall of Gotham is the police department and you — the Batman.
Reinvented for next–gen consoles, Batman: Arkham Knight pits you against an army of emboldened foes including the mysterious, never before seen Arkham Knight himself. Fight harder, fly further and dig deeper than ever as you struggle to the bitter end to save the city from ruin.
---
Key Features
Next–Gen Gotham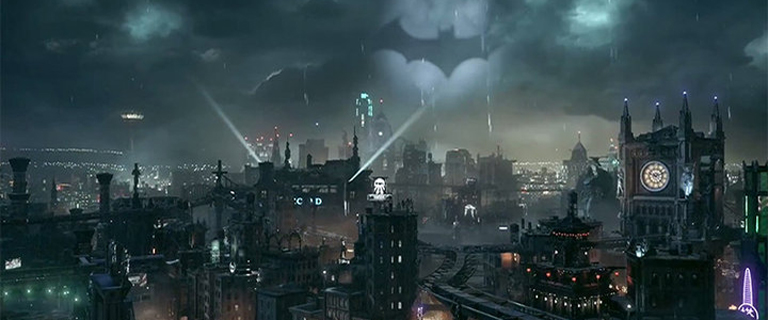 Explore a rich, vast and hugely detailed incarnation of Gotham City that has been especially designed to harness the power of next–gen consoles. The dynamic, open world of Gotham is in constant flux. Discover side missions, stumble upon riots and track villains that do not wait for your arrival. Check in at the GCPD headquarters to interact with criminals that you have already apprehended. Grapple onto almost anything and watch as the landscape changes with your approach — drive recklessly and cause lasting damage to the city's streets.
New Combat Engine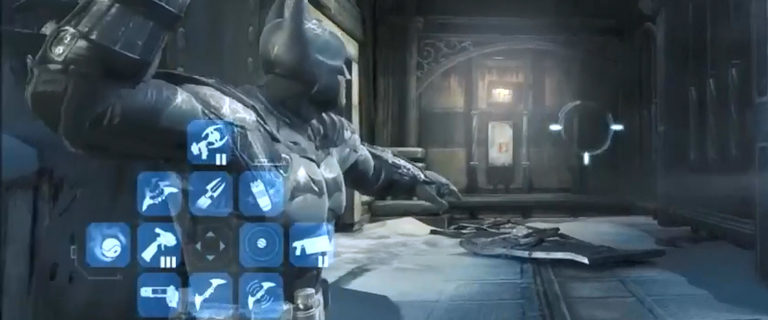 Complete uninterrupted attack combinations across multiple enemies, discover new weapons and employ familiar tools that have been finely tuned to cope with the scale of the challenge facing the Batman. Dual Play — complete crushing combinations in conjunction with allies such as Knightwing, Robin and Catwoman. Switch between allies in fight sequences to maximise your potency. Faster fight sequences, more thugs and new attacks modes mean Batman: Arkham Knight offers the richest, most involving fight sequences in a Batman game to date.
Enter the New Batmobile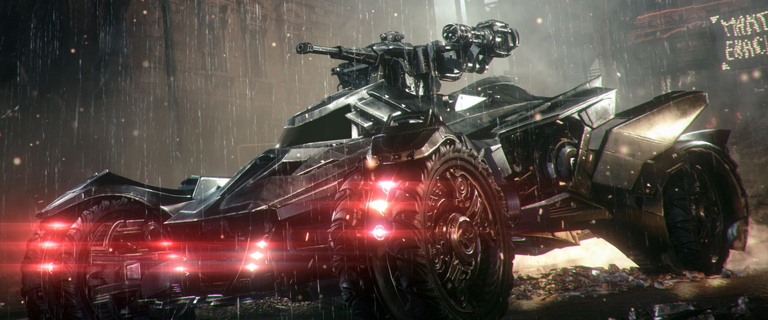 For the first time, this series includes a re–invented, supercharged Batmobile, with a larger map and wider streets. Omni–direction steering, missile launchers, EMP capabilities, speeds in excess of 200mph and much more make the Batmobile the most useful tool in Batman's arsenal. High–octane racing sequences such as the Riddler's racing challenges will test any gamer's skills to the limit. The Batmobile comes with its own development tree so gamers can unlock new weapons and upgrades to match the ever–increasing intensity of the militia's onslaught.
New Characters, Familiar Faces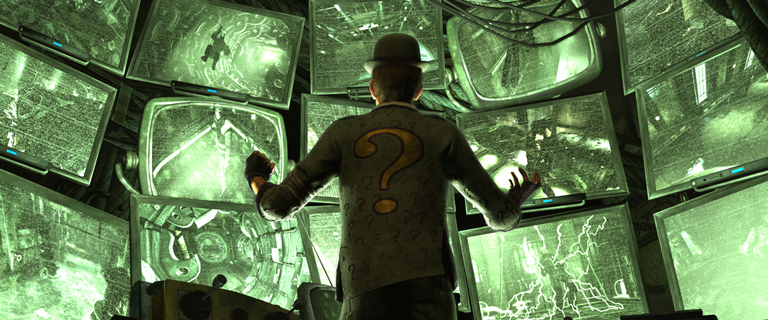 The unholy alliance between the Scarecrow and the mysterious, heavily–militarised Arkham Knight and his teeming militia offer Batman his toughest challenge yet. In the chaos of the Scarecrow's reign, Gotham has been left open to attacks from multiple foes. Face challenges from Two Face, Firefly, Penguin, the Riddler and more as you try to draw their criminal plans to a close. Team up with allies in the shape of Lucius Fox, Catwoman, Robin and more in your bid to save the city from ruin.