Battleborn
Take part in an epic battle for the universe's last star in Battleborn, the latest epic shooter experience from Borderlands creators Gearbox Software. Battleborn blends together MOBA lane arenas with RPG skill building and real-time action combat for brand new solo and multiplayer gameplay. Pick from a roster of 25 diverse sci-fi characters like cyborg hawkman and samurai vampires and play through the single-player narrative or fight online in arena-based gameplay with friends. Find your favourite character, learn their intricacies and customize their skills on your way to become the most powerful fighter in the universe.
PRE ORDER NOW!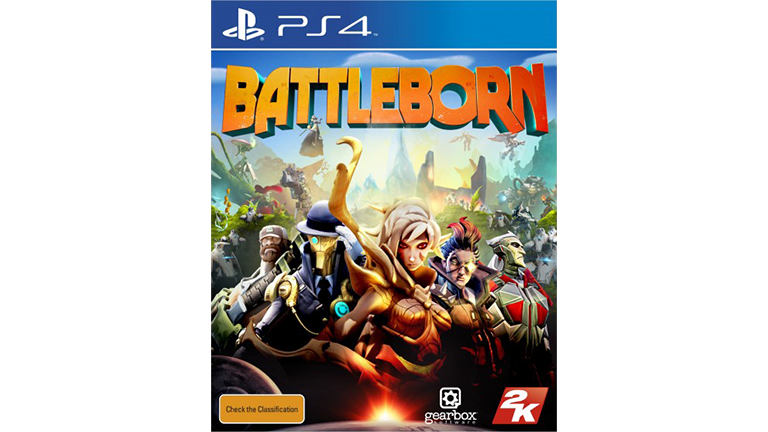 Battleborn on PS4
Bring the MOBA experience to your TV with Battleborn on PlayStation 4. Enjoy a diverse roster of characters and a blend of gameplay genres as you play solo or online with friends.
Add to cart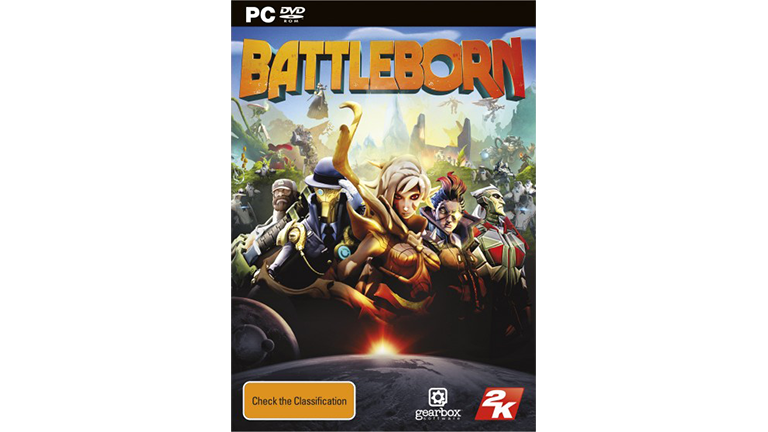 Battleborn on PC
Engage in fast-paced shooter-based combat in a MOBA arena in Battleborn on PC. Pick from 25 different characters and play through the singe-player story or fight online with friends.
Add to cart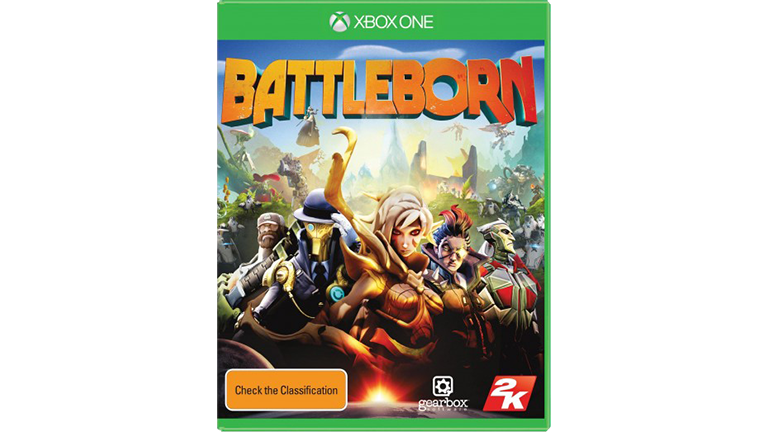 Battleborn on Xbox One
Protect the universe's last star from a mysterious evil in Battleborn on Xbox One. Part MOBA, part shooter, part RPG, Battleborn in an epic next-gen gaming experience.
Add to cart
---
Key Features
Find Your Play Style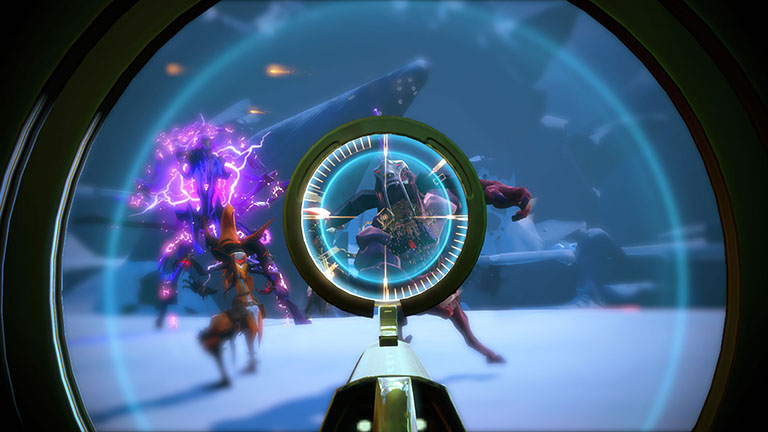 Battleborn brings players an awesome variety of combat experiences with a huge roster of 25 unique playable characters. Each brings a new style of play for you to experiment with: fight at a distance with a bow or gun, wield magical and technological spells, set traps, move at high speed, charge forward like a tank and shield your allies from harm. Each character is easy to play but difficult to master and feature versatile ways to play to ensure there's something for every kind of player to enjoy.
Customise Your Character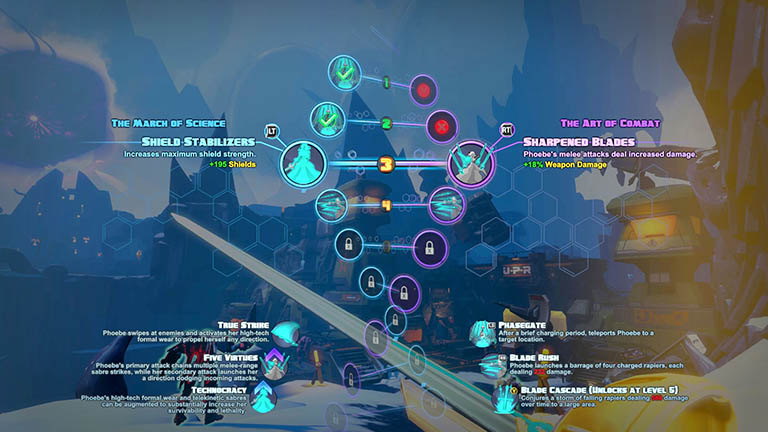 Whether you're playing through the story or competitive multiplayer mode, in Battleborn your characters earn experience and level up, as do you as a player. Each character begins at level 1 and can go all the way to 10, gradually unlocking new skills and skins as they go. As a player you also level up and gain new badges and titles to show off to your friends as well as loot that can be equipped on your favourite heroes for additional powers. With the Helix System you can even play a fully powered level 10 hero in a single match.
Play Solo or With Friends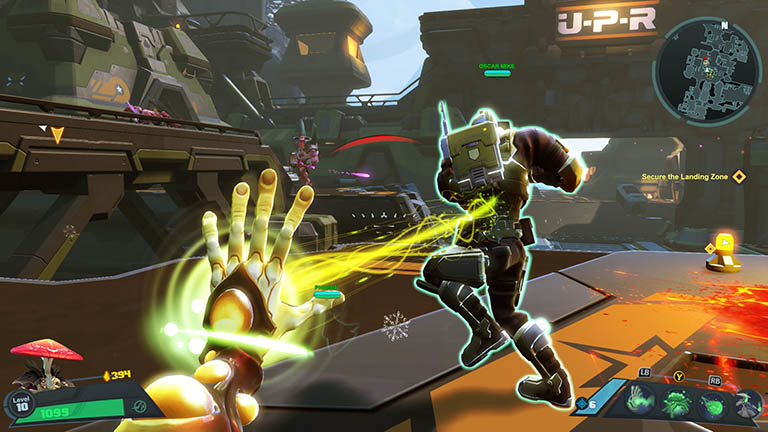 In Battleborn you can play on your own or team up with friends both on and offline. The Story Mode takes players through a series of missions that can either be played on your own or cooperatively with friends both splitscreen and online. Online you can engage in competitive multiplayer in different modes like Incursion, where you defend a base from AI minions; Devastation, where teams of heroes face off for supremacy; or Meltdown, where teams must guide minions to the centre of the map for points.
Intense Team-Based Combat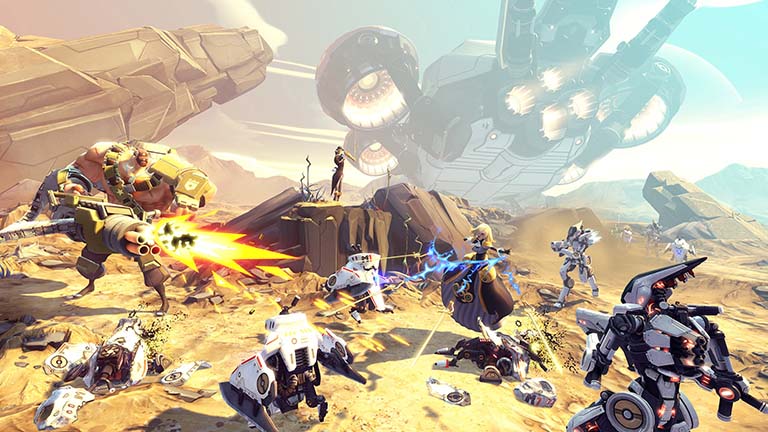 As an individual you're powerful, but only as a team can you emerge victorious in Battleborn. When playing on you fight alongside AI-controlled heroes, but online all characters are controlled by other players, all bringing their own skills and talents to the battle. As a team you must work together to overcome your foes. Some characters excel in the front line and pound away at foes, some have weaker constitutions but thrive in the back where they can unleash ranged damage, while others can support a team with bonuses and healing.