Doom
Developed by id software, the studio that pioneered the first-person shooter genre and created multiplayer Deathmatch, DOOM returns as a brutally fun and challenging modern-day shooter experience. Relentless demons, impossibly destructive guns, and fast, fluid movement provide the foundation for intense, first-person combat – whether you're obliterating demon hordes through the depths of Hell in the single-player campaign, or competing against your friends in numerous multiplayer modes. Expand your gameplay experience using DOOM SnapMap game editor to easily create, play, and share your content with the world.
PRE ORDER NOW!
---
Key Features
Relentless Action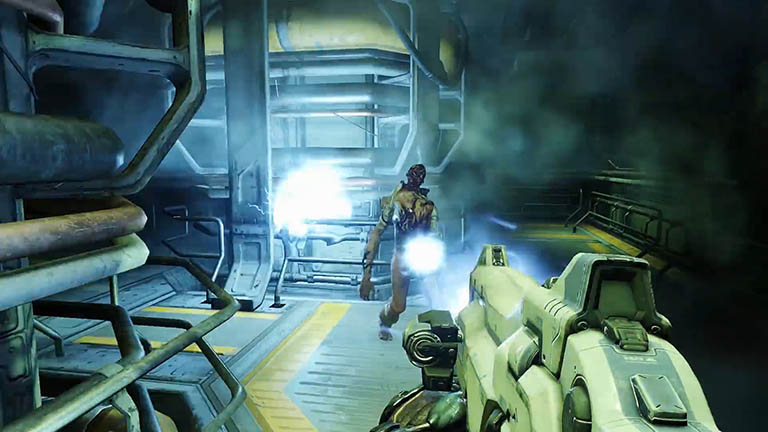 Unlike other contemporary shooters that focus on slow, strategic play or falling back to recover health, DOOM brings back classic arcade shooter style with its fast-paced in-your-face style. In DOOM there's no health regeneration or traditional cover to find. Instead you must push forward using special abilities such as double-jump and sprinting to get the edge on the demons you must destroy. With a variety of different weapons like the super shotgun, BFG 9000, rocket launcher and assault rifle, DOOM focuses on outrageous and awesome action.
Intense Multiplayer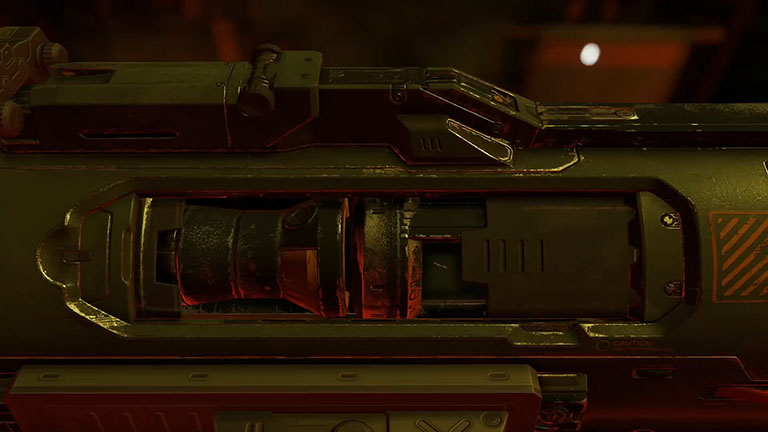 The original DOOM created the classic deathmatch multiplayer and now it brings the fast-paced arena-style combat back. Team up with or against friends as you take on players around the globe to prove your skills. Other modes are available to play online too like domination, freeze tag, clan arena and more. By picking up a special pentagram powerup you can even temporarily transform into a powerful demon and gain all new skills in order to take down your opponents. You can play custom maps with your friends in multiplayer too.
Create Custom Levels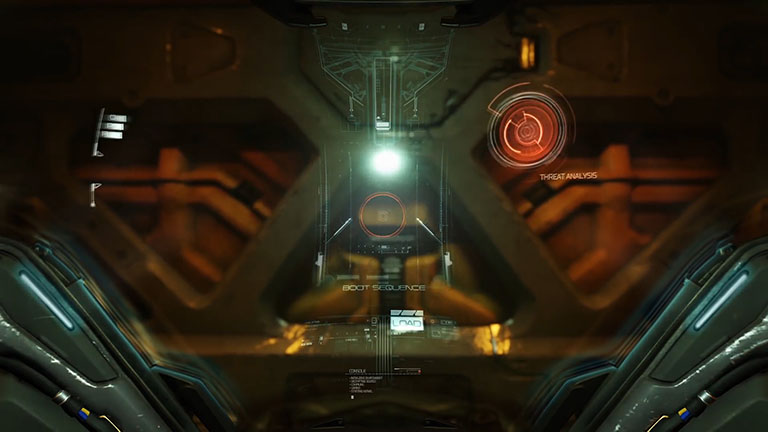 Use your creativity and the all new DOOM SnapMap tool to create your own custom maps whether you're on PC, PlayStation 4 or Xbox One. A powerful yet easy-to-use tool, SnapMap lets players without any special expertise quickly and easily snap together level components to create new maps, customize gameplay and edit game logic to create brand new gameplay modes. Even better, you can experience your creation with players around the globe at just the push of a button. Play DOOM like never before with creative creations.
Fight Fearsome Foes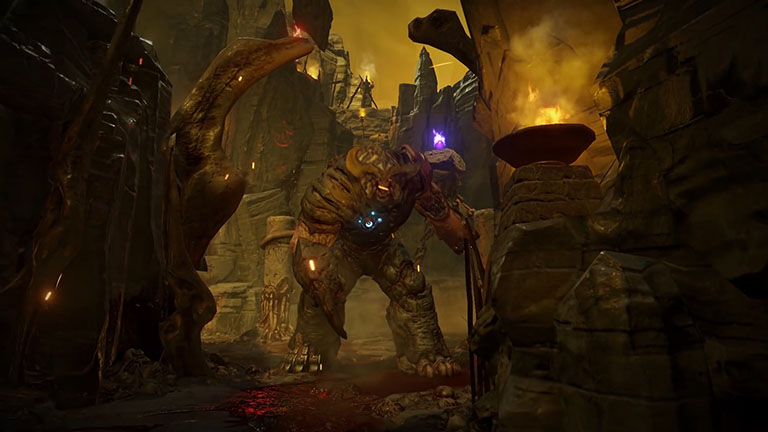 Featuring intense action unlike any other shooter, DOOM employs next-gen technology on PC, PS4 and XB1 to deliver action-packed violence. Fight classic enemies like the Revenant, Mancubus and Cyberdemon among all new evils. A brand new melee combat system allows you to get right in the face of the enemies you take down by slashing, stomping and crushing demons. The new chainsaw weapon allows you to cut up demonic foes or perform melee executions are you continue to deal high damage to your target.