Halo 5 Guardians
Guardians sees the return of one of the most successful gaming franchises in history. Designed specifically to harness the power of the Xbox One and its dedicated servers, Halo 5 gameplay takes the Spartan fight to dizzying heights.
Halo 5
The colony worlds have fallen under attack from an ancient and mysterious force that threatens to destroy the whole galaxy. Yet the Master Chief, the Spartans' great hero, is AWOL. In the face of potential oblivion, a new Spartan, Locke, is tasked with finding the Master Chief and solving a mystery that has the potential to cast human order into chaos. Nothing, however, is quite as it seems. Halo 5: Guardians invites you to play the game from both sides of the story — dragging players into a sophisticated narrative where the lines between good and evil become blurred. Gear up and battle through both sides of the story to reach your goal and set on course a collision between ancient powers and the might of the Spartans.
---
Key Features
Next-gen Environment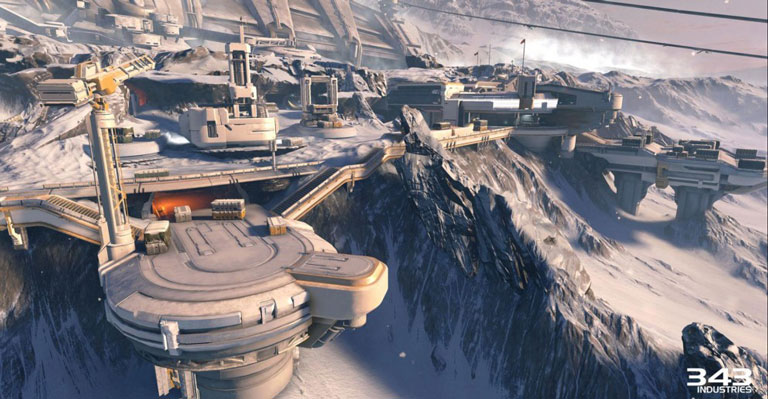 Halo 5 has been built from the ground-up to harness the true power &amp capabilities of the Xbox One. Shot in 60 frames per second and utilising the Xbox One's dedicated servers, Halo 5 is able to deliver action-packed team play, realistic graphics and a gaming environment so impressive that it's only possible with next-gen technology. Immerse yourself in the world of the Master Chief as you take part in huge battles against powerful foes & are wowed by Halo 5's visual intensity. Halo 5 also includes new gameplay features and superior Spartan movement capabilities that allow you to engage in combat & with the Halo environment- like never before.
Two Sides to Every Story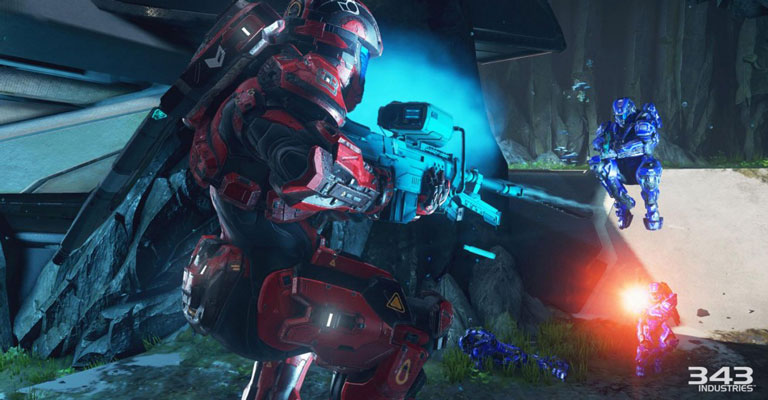 Halo 5: Guardians allows gamers to play as both Spartan Locke and the Master Chief as their two story worlds collide to dramatic effect. Gamer's knowledge of the Halo narrative is stretched as new insights into the Master Chief and his role come to light. The further gamers battle into the heart of Halo 5 the harder it will be to distinguish between good and evil, right and wrong, just and unjust. The human element of the Halo 5 storyline will challenge anyone who jumps to conclusions and will lead gamers to question where any and all of their loyalties lie.
Team play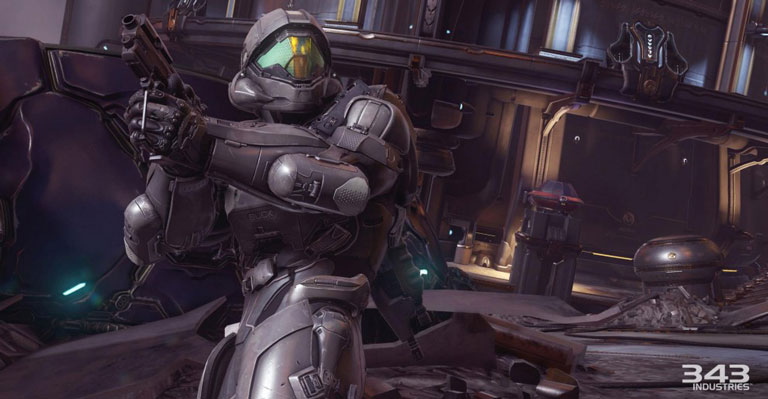 The key to achieving success in Halo 5 relies on utilising your most effective weapon: your team. Both Locke and Master Chief's team (the retuning Blue Team) have members with specific skillsets that can help you gain competitive advantage when used correctly. In short, Halo 5 will require you to develop your strategic thinking as well as your combat techniques. Command your team to perform certain functions such as drawing fire, reviving injured teammates or even taking control of vehicles as you face the biggest Halo challenge to date. Halo's new multi-player** Co-op mode also allows up to 4 gamers to each take control of a specific team member and work in unison.
New Multiplayer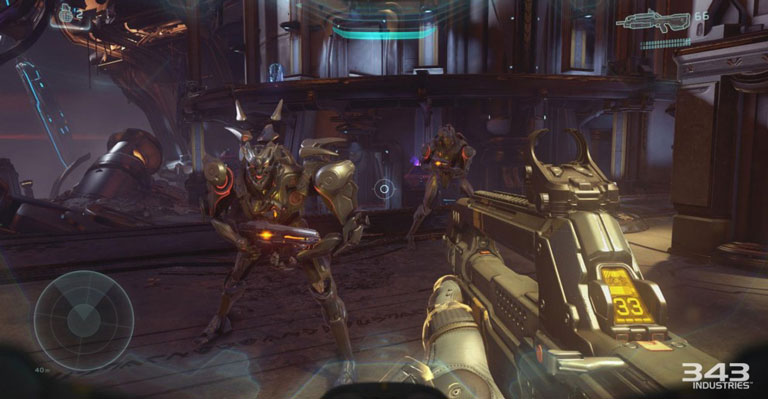 Halo 5: Guardian offers three multiplayer modes**, each of which requires a unique approach. Join forces with friends in co-op mode, gear up and take on rivals in the fan-favourite dedicated 4v4 combat area, or, for the first time, step into the Warzone and engage in a high-octane combination of PvP and PvE combat. Supporting up to 24-players in game at any one time, Warzone, a brand new large-scale multiplayer mode, pits players against each other as well as hordes of enemy AI in all-out war. Confront Spartans, Covenant and Forerunners as you fight to complete numerous objectives, take control of vehicles and destroy the enemy's core to emerge victorious.