No Man's Sky
Imagine a universe without limits. Imagine you could travel to ever star you see in the distance or set foot on any planet you pass by. Imagine the unique life to be found in the frozen tundra of a planet far from its star or an orbiting moon filled with forests. In No Man's Sky, this dream becomes reality. Procedurally generated, the universe of No Man's Sky is infinite in size and filled with uncountable wonders. If you can see it, you can explore it.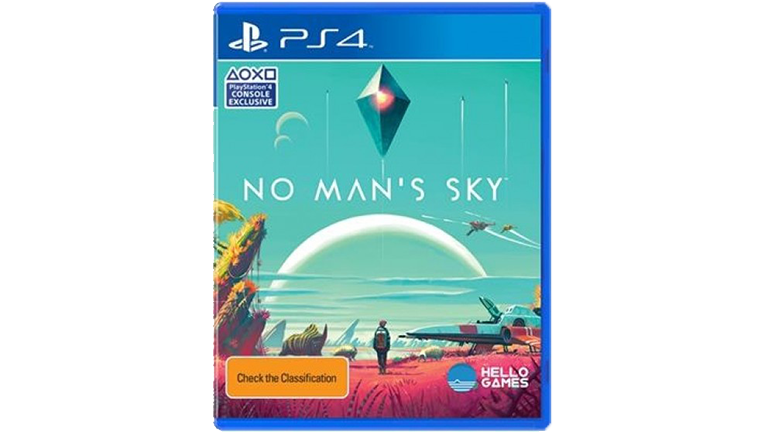 No Man's Sky on PS4
Explore an infinite, living, breathing universe and make your mark as a trader, explorer, bounty hunter, miner, pirate or all of the above in No Man's Sky..
---
Key Features
Survive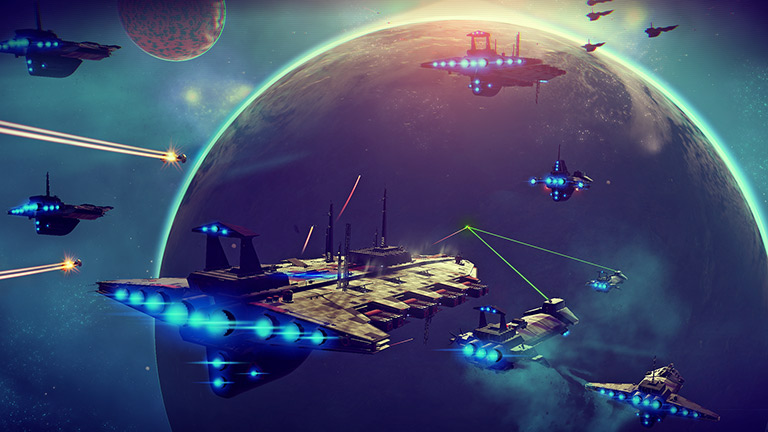 How you choose to play No Man's Sky is up to you, but there's always danger in sight. Fierce pirates will chase you through the skies and space in an effort to steal your resources. Will you fly away or turn to engage in epic space battles? Planets are filled with creatures, many hostile, that will be an ever present threat as you explore a world on foot. With something new over every horizon, you'll always need to be on your guard.
Discover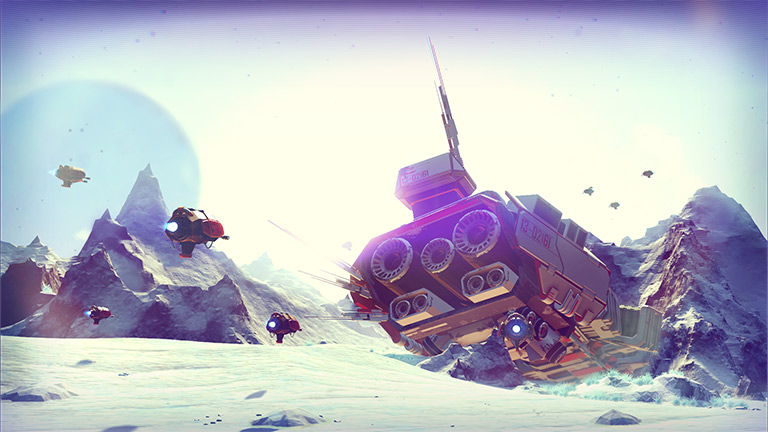 A whole galaxy is yours to explore in No Man's Sky, all procedurally generated so you can never be quite sure what's coming next. Find rich resources on alien planets and use them to upgrade your ship or sell them for the highest price. You might even pray on weaker pilots, exploiting their finds for yourself. However you chose to play, there's a never-ending galaxy for you to discover in No Man's Sky.
Explore
In No Man's Sky, every planet offers you something new to discover and explore. Some planets are battered by strong winds or a harsh sun, leaving little more than a desert wasteland. Others are drowned in heavy rains or covered in toxic swamps so deadly you'll need to upgrade your suit before venturing into them. Everything you can see in No Man's Sky can be explored, even the most distant star in the sky.
Share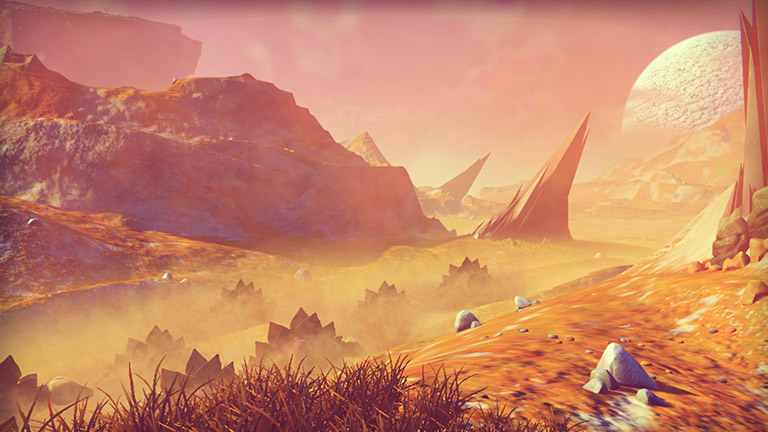 Blending the single and multiplayer experience together, in No Man's Sky you can rely on the efforts of those who have gone before you to map out the galaxy. Every player lives in the same galaxy, but space is so fast that rarely will you encounter another explorer. If you choose to share your discoveries, however, then you can contribute and use the ever-growing map of known space and reap the benefits together.