Star Wars Battlefront
Trust in the Force or embrace the power of the Dark Side in EA's all new Star Wars Battlefront for PlayStation 4, Xbox One and PC. Take part in intergalactic combat as part of the heroic Rebel Alliance or the evil Empire. Play solo or with friends and embark on epic missions across planets like Tatooine, Hoth and Endor. Engage foes with blasters on the ground, pilot ships like the Snowspeeder or X-Wing and use the Force to wield your lightsaber as iconic Star Wars characters like Luke Skywalker and Darth Vader. May the Force be with you!
PRE ORDER NOW!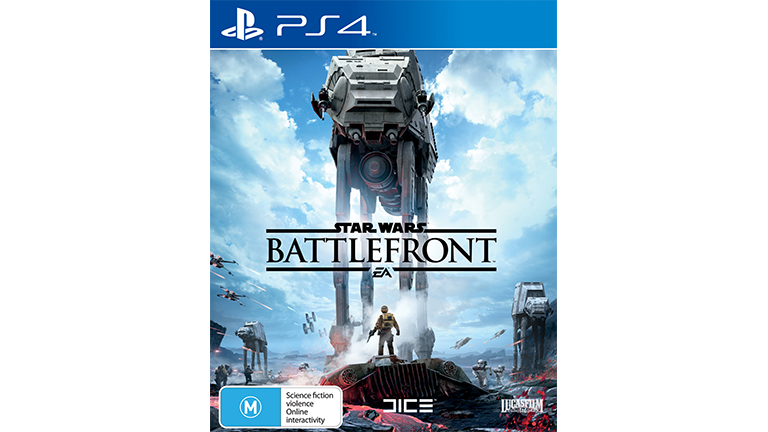 Star Wars Battlefront on PS4
Immerse yourself in the Star Wars universe and take the fight to Imperial Stormtroopers or defeat Rebel scum in Star Wars Battlefront on PlayStation 4.
Add to cart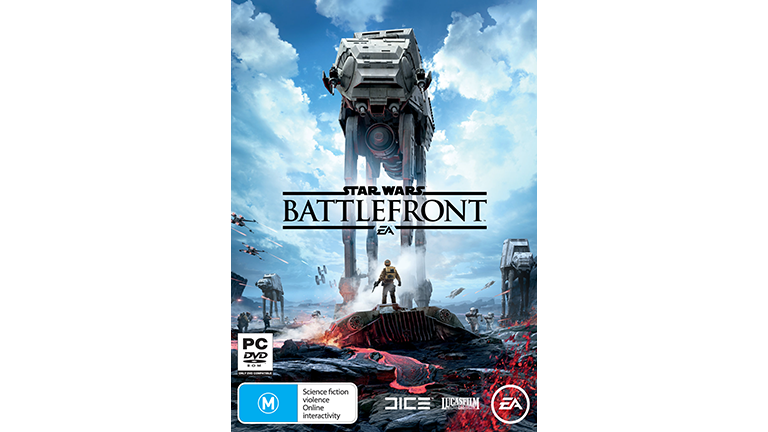 Star Wars Battlefront on PC
Take part in the greatest battles of the original Star Wars trilogy and control your favourite heroes and villains in Star Wars Battlefront on PC.
Add to cart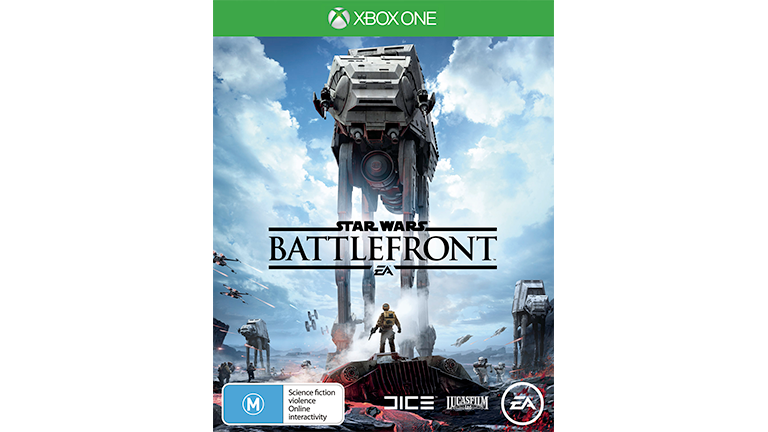 Star Wars Battlefront on Xbox One
Experience intergalactic combat in a galaxy far away on worlds like Hoth and the forest moon of Endor in Star Wars Battlefront on Xbox One.
Add to cart
Star Wars Battlefront
From DICE, the makers of the Battlefield series, Star Wars Battlefront allows you to step into the boots of your favourite Rebel and Imperial characters for an epic adventure in a galaxy far, far away.
Fight as Rebel soldier, Imperial Stormtrooper or hero characters like Princess Leia, Boba Fett and Luke Skywalker to overcome your foes. Built with photorealistic visuals and authentic sound design, Star Wars Battlefront immerses you in the world of Jedi and Sith. Battlefront lets players experience the thrill of piloting an X-Wing, cutting down foes with their lightsaber and taking part in huge online multiplayer battles. Perfect for fans of the space saga, Star Wars Battlefront delivers a true-to-film gameplay experience.
---
Key Features
Combat on a Galactic Scale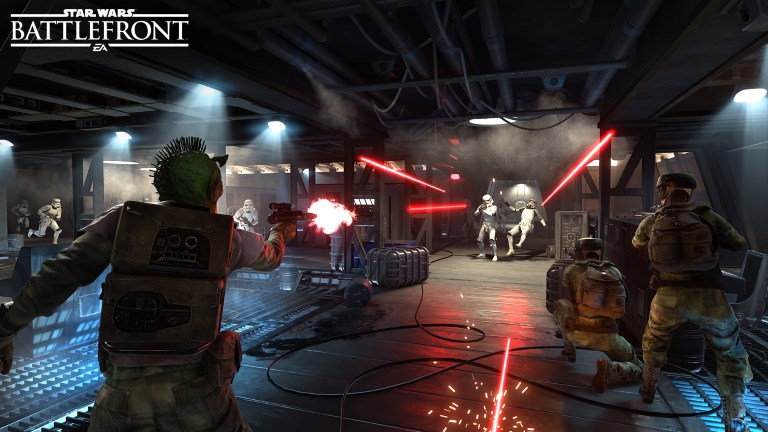 Designed to recreate the feel of epic Star Wars battles, Battlefront pits Rebels against Imperials in massive ground and air encounters. Up to 40 players can participate in intense online battles across 12 different maps including planets Tatooine, Hoth, Endor and Sullust. A variety of modes will be available for 8 - 40 combatants such as survival, capture the flag and more. Battlefront allows players to pilot iconic ships and vehicles like the Millennium Falcon, X-Wing, AT-ST, TIE-Fighter and more to engage in dogfights against other players or AI opponents.
Team Up With Friends, You Can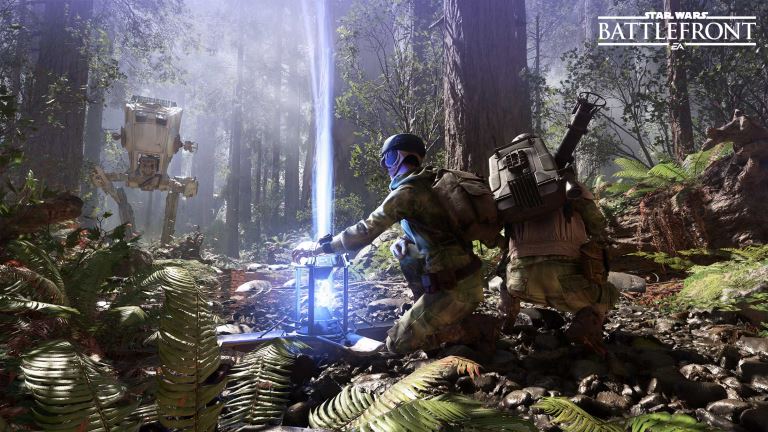 Focused around a co-op and competitive multiplayer experience, Star Wars Battlefront is packed with varied modes to play alongside friends. Cargo mode has teams capture items from their opponent's base, Droid Run requires combatants to hold GNK Power Droids, and a classic Deathmatch mode delivers fast-paced 10 v 10 combat. For the largest battles, Supremacy mode requires up to 40 players to fight for control over key points, while Walker Assault tasks Rebels with defeating an onslaught of AT-ATs.
Know the Power of the Force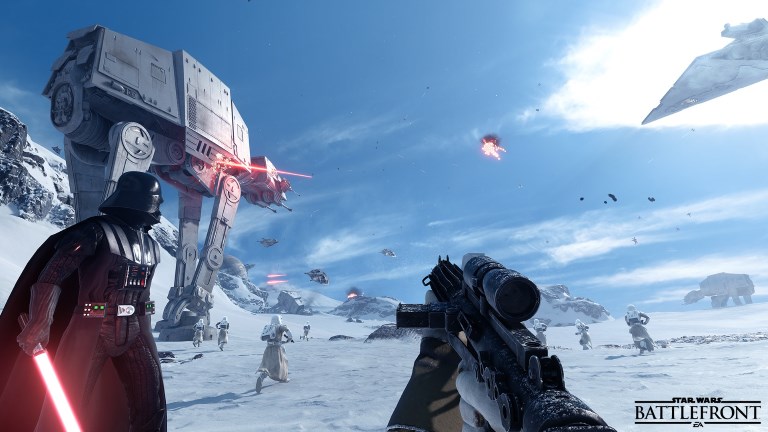 Not only can you play as a Rebel soldier or Imperial Stormstrooper, Battlefront gives you control over the most powerful and iconic characters in the Star Wars universe. Play as Luke Skywalker to enhance your speed and deliver Force Pushes, deliver devastating lightsaber blows and Force Chokes as Darth Vader, control the battlefield with Force Lightning as the Emperor, and perfect your long-range blaster combat with Han Solo – just a few of the available heroes and villains. Challenge your Force powers in special character modes such as Hero Hunt and Heroes vs Villains.
Be Part of Classic Star Wars Moments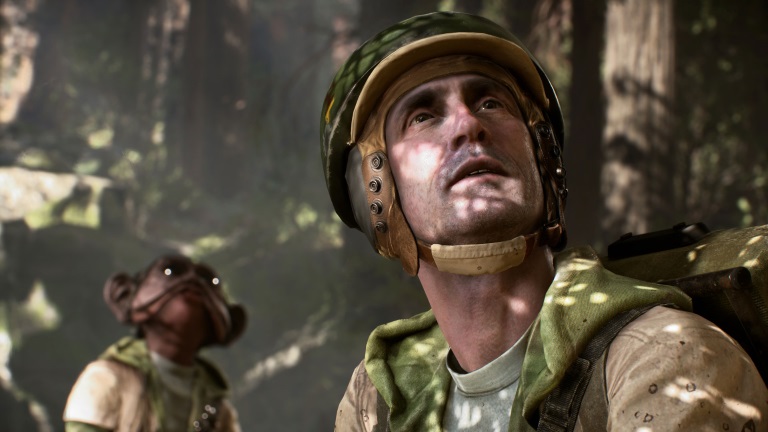 Battlefront sets the scene for you to relive or change your favourite original trilogy moments. Bring down AT-ATs with your Snowspeeder on Hoth and lay traps for your enemies in the forests of Endor. Play solo or team up with friends online or through split-screen to take part in special missions where you can chase down Rebels on your speeder bike, fly through the canyons of Tatooine in an X-Wing, survive waves of Imperial forces and more. Battlefront gives you the tools to experience Star Wars just how you like it.