The Legend of Zelda: Breath of the Wild
Experience an all-new Legend of Zelda game optimised for the new Nintendo Switch. Forget everything you thought you knew about the Legend of Zelda and step into a brand new open world of discovery, adventure and exploration in The Legend of Zelda: Breath of the Wild. Travel to Hyrule and ride across fields, through forests, up mountains and more as you fight evil that threatens the land.
PRE ORDER NOW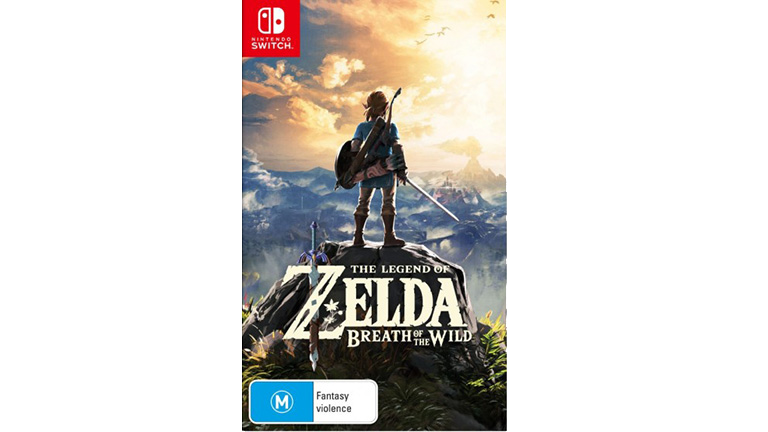 ---
Key Features
Epic Fantasy Adventure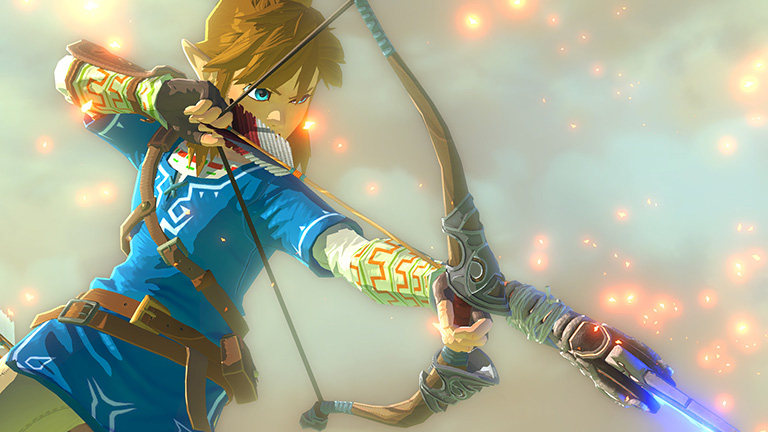 There's a whole world waiting for you to explore out there. Climb up towers and mountains in search of new destinations as you embark on a quest to save Hyrule from darkness. In Breath of the Wild you will have to take on monstrous foes, hunt wild beasts, gather ingredients for food and more. As a Zelda game, you can be sure there will be an awesome collection of equipment to find that will give you new abilities and help you to explore and take on even the deadliest of enemies.
Experience an Open World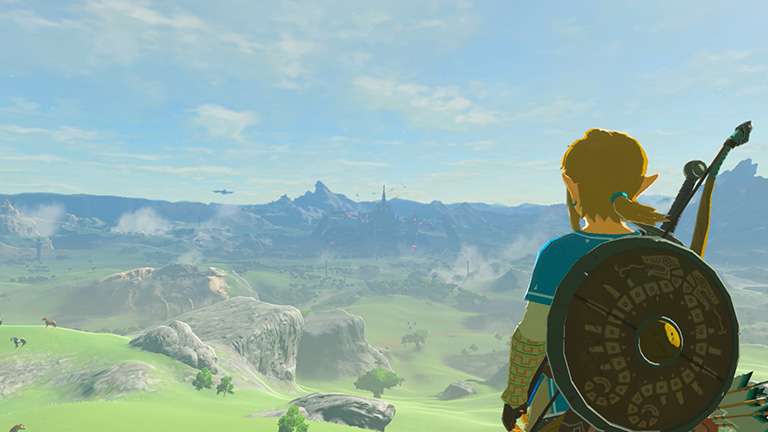 For the first time in the series, the Legend of Zelda: Breath of the Wild allows you to embark on a seamless open world experience. With the help of Link's trusty steed Epona, you can run, ride or even glide around Hyrule and discover the hundreds of secrets and adventures waiting to be uncovered. Over 100 Shrines of Trails dot the landscape, each with a fiendish puzzle to overcome and a reward to claim, not to mention the epic dungeons, each with their own malicious boss monster to destroy.
Dynamic Combat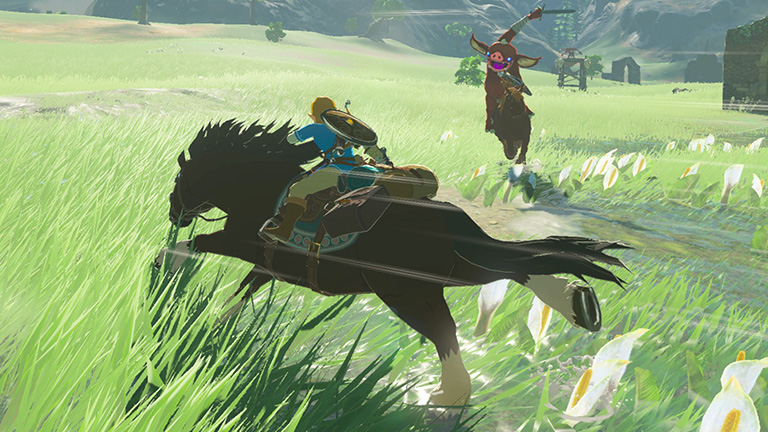 Fight on foot or on horseback in Breath of the Wild and unleash a ray of awesome attacks with your sword, bow or other equipment. The world is filled with different foes to defeat that come in all shapes and sizes. Each has a different method of fighting, so you'll need to think quickly and develop the right strategies to defeat them. Take advantage of the environment to snipe foes with your bow from afar or blow up explosive objects to take out whole groups. Approach combat the way you want.
An Unforgettable Story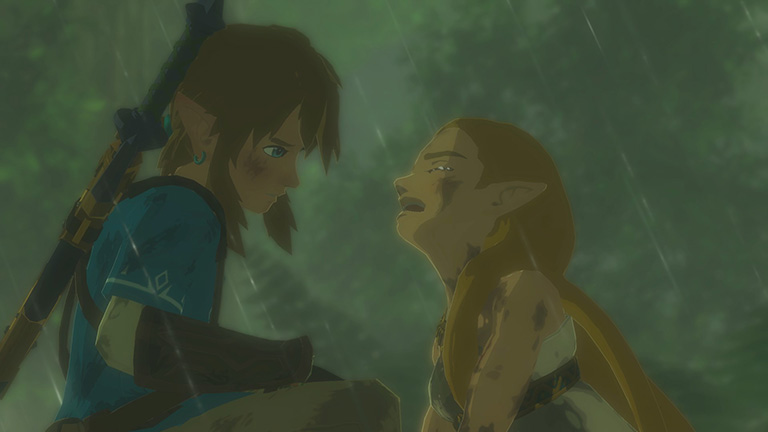 Darkness threatens Hyrule once more in Zelda: Breath of the Wild and as Link you must go on an adventure to save the land with the help of Princess Zelda. Building on the mythology of past Zelda games, Breath of the Wild is filled with familiar foes as well as dangerous new enemies. Featuring the hallmarks of the best fantasy stories, you must rid the land of evil and make friends who can help you along the way. Whether you're a lifelong fan or just starting out, there's something for everyone in the Legend of Zelda.