Tom Clancy's Rainbow Six Siege
Inspired by real international counter-terrorism operations, Tom Clancy's Rainbow Six Siege gives you control over true modern warfare with advanced military technology at your disposal. Launch sieges against your enemies' strongholds by breaching walls where you choose and fortifying your own defenses. Rainbow Six Siege puts the command in your hands and allows you to freely determine the best course of action. Fight thrilling close-quarter battles and engage in an intense new form of warfare in this exciting addition to the tactical Rainbow Six series.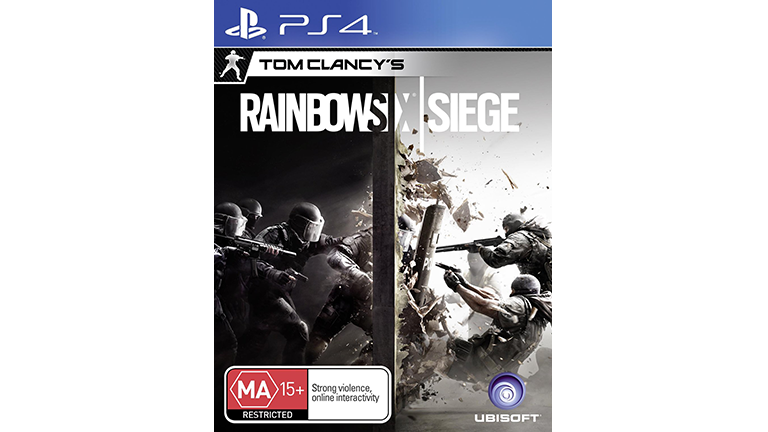 Tom Clancy's Rainbow Six Siege on PS4
Execute tactical counter-terrorism operations using modern and futuristic military technology to save lives and take down sinister organizations in Tom Clancy's Rainbow Six: Siege on PS4.
Tom Clancy's Rainbow Six Siege on PC
Coordinate a team of tactical experts to take down terrorist groups by strategically planning your assaults and putting your skills to the test in Tom Clancy's Rainbow Six: Siege on PC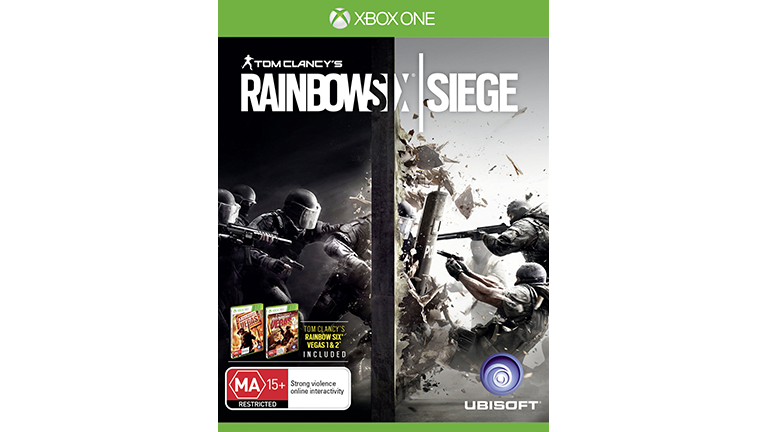 Tom Clancy's Rainbow Six Siege on Xbox One
Strategically plan assaults and engage terrorists in intense combat with high-tech military weapons and skilled experts in Tom Clancy's Rainbow Six: Siege on Xbox One.
---
Key Features
Tactical Warefare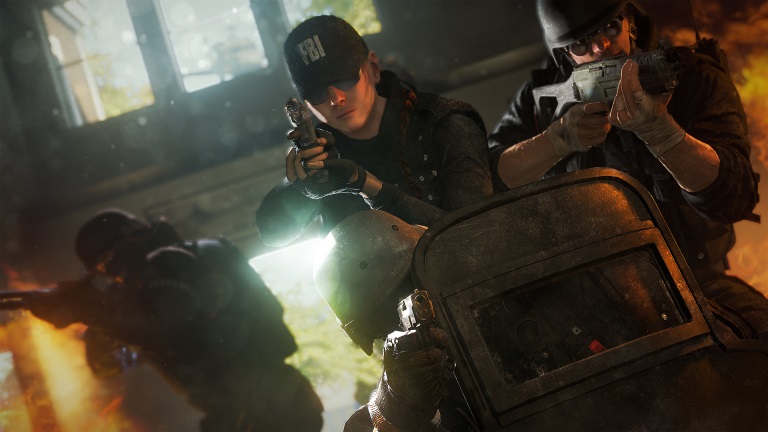 In Tom Clancy tradition, Rainbow Six: Siege encourages players to think carefully and plan strategically before launching their assault. Put together your perfect team from a selection of specialist counter-terrorist operative, each with their own unique personality and skills. Experts in close quarter combat, demolition and coordinated assaults, your skills with each operative will determine the outcome of the siege. Coordinate your team and engage in intense firefights as you seek to break through each siege and apprehend or take out your targets.
Play Both Sides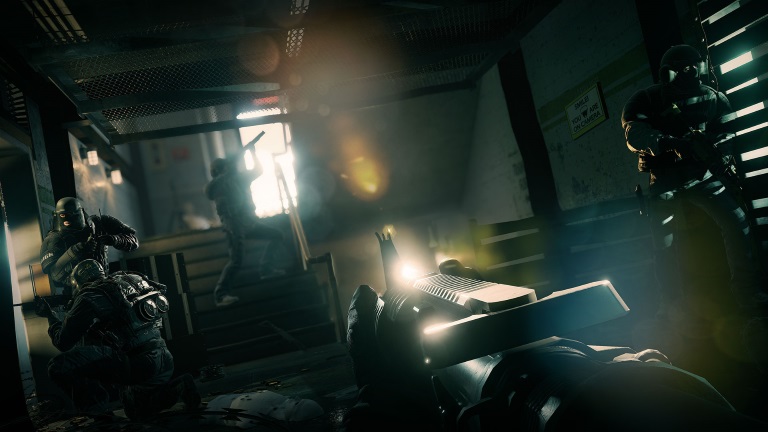 Rainbow Six: Siege lets you play on both sides, giving you the chance to perfectly plan a siege breakthrough or strategically defend against an oncoming assault. Execute strategies with your team to set up the ideal defense or counterattack and engage in close-quarters combat and firefights with the enemy. Focused on team strategy, Rainbow Six Siege provides online multiplayer so friends can face off against each other in a siege or work together to achieve victory over the opposing team. Siege sets the bar for strategy-driven first-person shooter combat.
Use Your Environment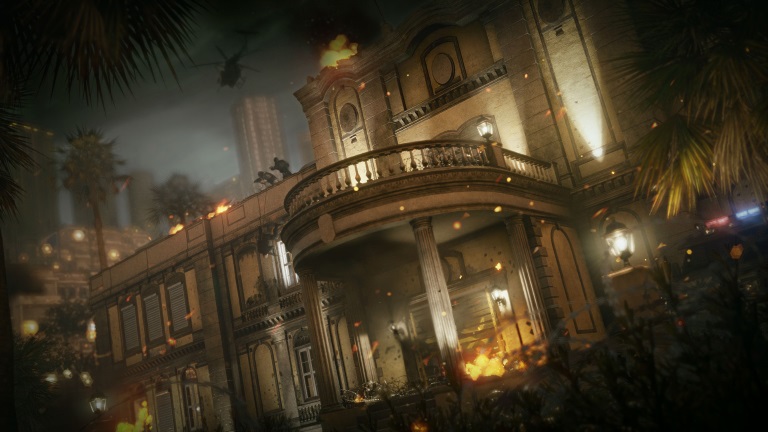 In Rainbow Six: Siege, destruction is at the heart of the tactical gameplay. Delivering unprecedented freedom, Siege lets players use the environment offensively and defensively. Walls can be broken and shattered to open new lines of fire, ceilings and floors can be breached for new access points, and everything in the environment reacts dynamically based on the size and caliber of bullets shot and the power of explosives set. With high-tech devices such as drones, observing the environment may be the key to victory or defeat.
Immersive Gameplay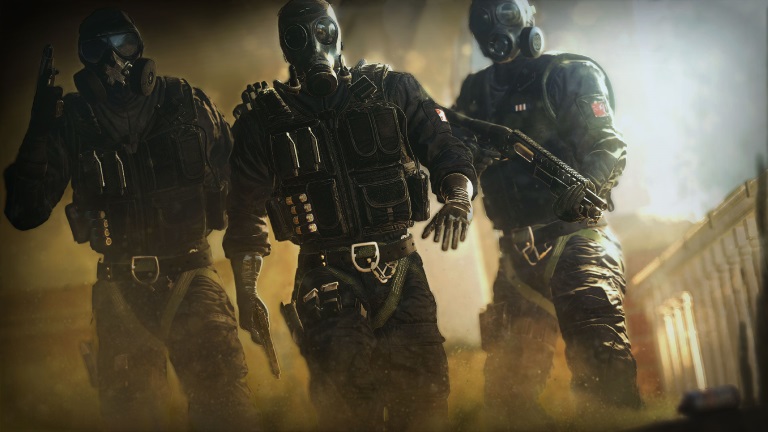 For an ultimate experience, Rainbow Six: Siege is inspired by and based on real-world counter-terrorism operations. With playable tactical experts from the British SAS, American SWAT, French GIGN, German GSG9 and the Russian SPETSNAZ, Siege brings the real experience of special operations to players at home. With true to life weapons and tech, and just like in real tactical operations, Rainbow Six gives you the tools you need to experience intense combat, high lethality, team play and explosive action on PlayStation 4, Xbox One and PC.