Gaming PC Set Up Buying Guide
Purchasing a Gaming PC Set Up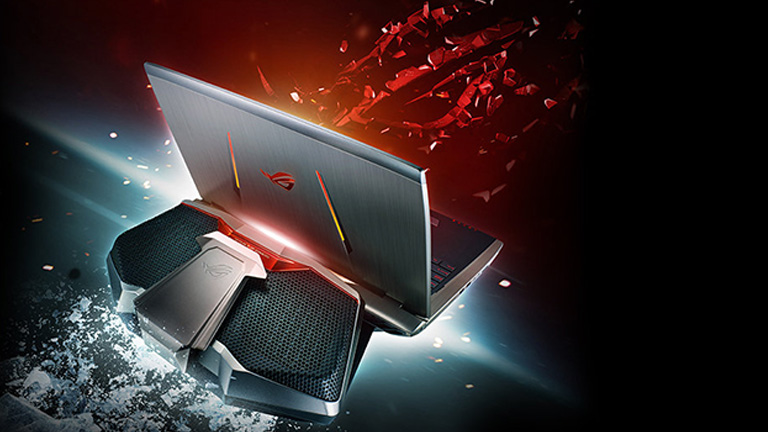 Consider the following when shopping for a gaming desktop or gaming laptop:
Set your budget by prioritising components in order of: processor first, graphics card second, then storage and memory third.
Remember — games with simple graphics do not require the same powerful, more expensive components as those that are visually-stunning.
Online gamers should shop for a gaming PC with the latest WiFi technology and look to upgrade their routers when the need arises.
Despite using similar components, laptops are designed for efficiency while desktops are designed almost exclusively for performance.
Always double check that your computer can support the parts you wish to add and that it has enough internal space to do so.
Types of Gaming PCs
Gaming Laptops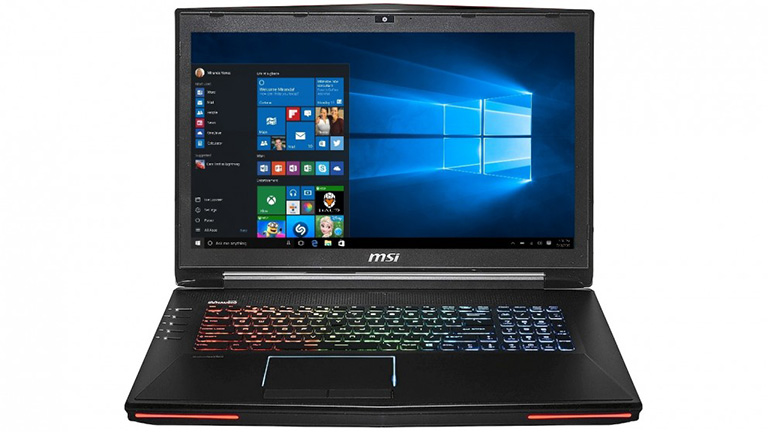 Gaming laptops enable you to play no matter where you are. Equipped with a built-in screen, powerful components and all the control options you'll need, gaming laptops are ready to go out of the box.
Pay attention to a gaming laptop's screen specs — don't drop below 1080p resolution, look for display technology that eliminates tearing and ghosting and avoid touchscreens as these can drain the battery faster.
Gaming laptop size can affect portability and battery performance. Some larger gaming laptops feature desktop components, a wide screen and a bigger keyboard for a more immersive experience.
Note the connectivity of a gaming laptop before making a purchase. Features like a mini DisplayPort and multiple USB slots enable you to connect a monitor and other gaming peripherals to transform your computer into a gaming desktop.
Gaming Desktops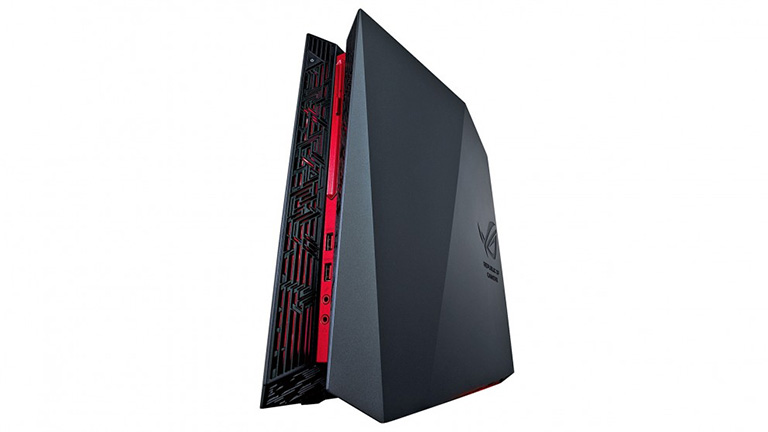 A gaming desktop is the best option for anyone concerned exclusively with performance. There is however, still a wide selection to choose from so be aware of the following when making a purchase:
When buying a gaming PC tower ensure it has enough room to fit the required hardware components. Consider where you are going to store your PC and be sure to factor in enough desk space for a monitor, speakers and peripherals.
It is possible to purchase all-in-one gaming PCs but these tend to be fitted with laptop and not desktop class components. Depending on the games you play, this may not be an issue, but it is worth being aware of if you are considering this route.
Desktop gaming PCs with liquid cooling systems tend to run quieter than fan cooled alternatives so you can enjoy distraction-free performance. Gaming PCs with fan controllers allow you to control noise levels when you are playing.
Gaming PC Components
Gaming Monitors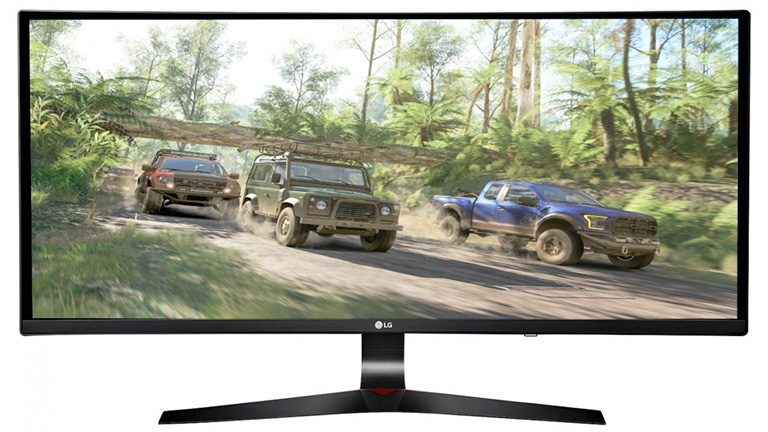 Gaming monitors play a pivotal role in your gaming experience as their specs will impact upon the quality of the visuals. With so much as stake, it's important to make the right choice. Consider the following:
Pay attention to a monitor's refresh rate (Hz) and response times (ms). In the broadest terms, you want a monitor with the highest refresh rate and lowest response time that you can afford. Don't drop below 120Hz and avoid going above 5ms.
Where possible, shop for a monitor with the likes of AMD Freesync technology as this pairs the graphics card's frame rate to the monitor's refresh rate to eliminate tearing and stuttering for a smoother, more immersive experience.
The higher the monitor's resolution, the more detail you will see. 4K monitors produce a stunning picture. However, gaming in the highest resolution at high frame rates requires a powerful computer so bear this in mind.
Gaming Graphics Cards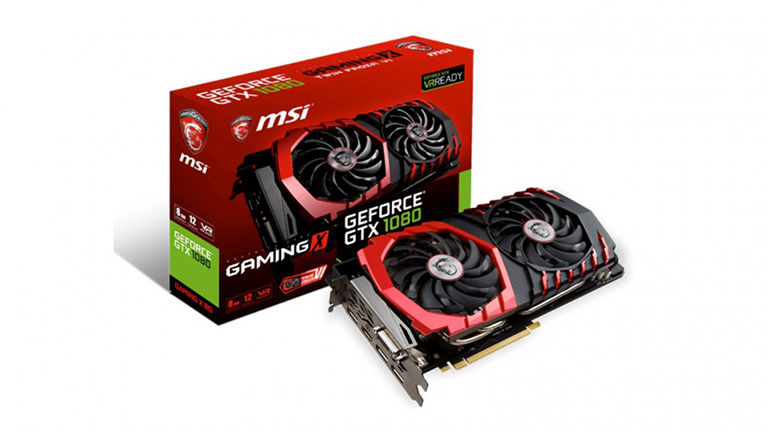 Graphics cards (sometimes referred to as video cards or GPUs) control the output to the monitor and are perhaps the single most important component in a gaming PC. Bear the following in mind when choosing:
Clock speed (Gigahertz) is a good indicator of a graphics card's performance with a base speed for normal operation and an overclocked speed for more challenging tasks. Opt for a graphics card with the highest GHz that you can afford.
Memory (VRAM) is critical to GPU performance. Memory bandwidth (bytes per second), which affects the speed at which the processing unit can access the memory, is also key. As a rule, opt for the most of each that you can afford.
If you use your computer for high resolution, high frame rate gaming or VR, you are likely to need a top spec GPU or multilinked GPUs. If you plan to add GPUs to your PC, look for Crossfire or SLI compatibility (depending on manufacturer).
Key Components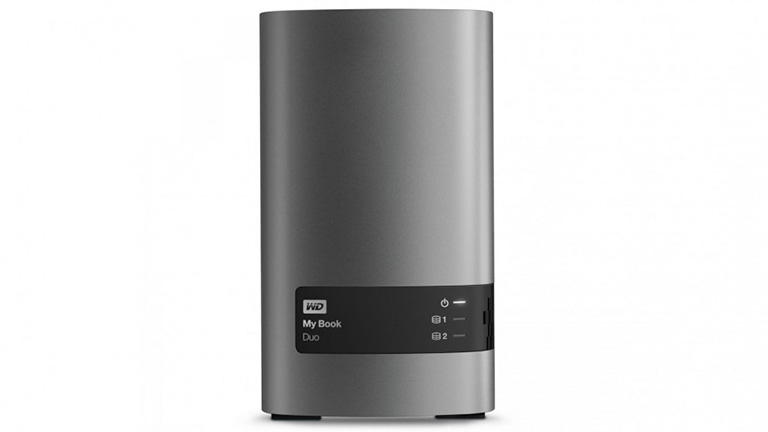 Alongside the graphics card, there are three other key components that affect how smoothly your PC can play games. Pay attention to the specs of the following:
RAM: a good gaming PC will have a minimum of 8GB of RAM. Having more memory could help you future-proof your purchase but it is unlikely to make a big difference if you have a good graphics card.

Processor: the processor is the brain of the computer and you need a good one for gaming. Shop for a computer with a latest generation, quad-core processor (or above) and avoid dropping below a clock speed of 2.5GHz.

Storage: the right hard drive will give you the space you need and reduce load times. Where possible, opt for an SSD or hybrid drive (make sure the OS is on the SSD). If your budget can only accommodate a mechanical drive, look one that operates at 5,400rpm and above.
Gaming PC Accessories
Gaming Keyboards & Mice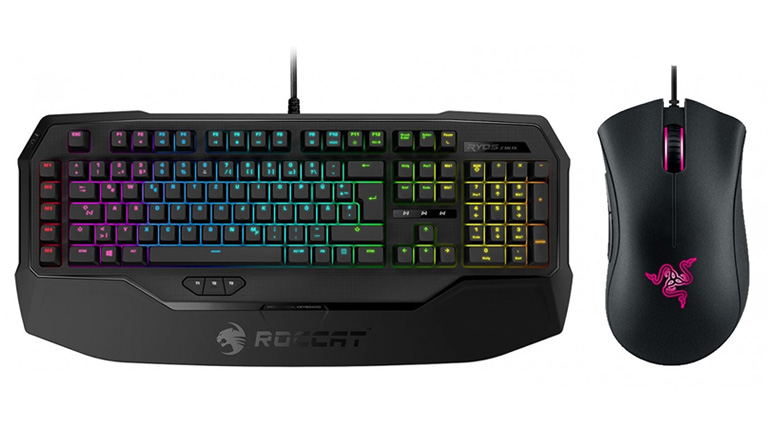 A gaming keyboard and mouse can significantly improve your experience and your ability to react to in-game situations. There is a wide variety of products to choose from. Consider the following when making a purchase:
Mechanical keyboards are almost always preferable to membrane keyboards as they are more durable, reliable and responsive. Look out for keyboards that allow you to record on-the-fly macros for faster reaction speeds.
Pay attention to mouse sensitivity (DPI). The higher the sensitivity, the faster it will be. Low sensitivity mice are better for games that require finer control. If in doubt, shop for mouse with a wide sensitivity range.
Most top-level gamers prefer wired accessories to wireless accessories. In the broadest terms, wired keyboards and mice tend to be more reliable and more responsive.
Gaming Headsets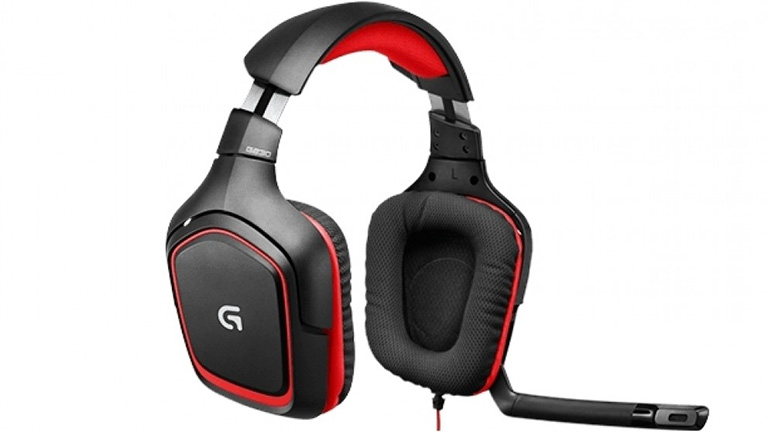 Gaming headsets help you get deeper into the game, enjoy first-rate sound and communicate with other players throughout. Look out for the following when shopping for a gaming headset:
If you like to game for hours at a time, then comfort is key. Look for headsets with a suspended headband and cushioned earpads so you can play without distraction.
Noise cancelling technology creates a more immersive gaming experience by filtering out ambient noise. Headsets with sound directionality can help you react to off-screen threats so you can gain competitive advantage.
Where possible, consider gaming headsets with a retractable or removable mic so you can move it out of your way when not in use and play in total comfort.
Gaming PC Software
PC Games
Gaming PCs are nothing without games to play on them. There are thousands of titles across several genres to choose from. Bear the following in mind when adding to your collection:
Most games are available as hard copies and as digital downloads. Your choice between them should be dictated by whether you have an optical drive and the speed of your Internet connection.
Similarly, if you are purchasing games that are played predominantly online (such MMORPGs) it is essential to check that your home network and Internet connection can cope with the strain.
When purchasing a game for younger players, be sure to check age restrictions. It is highly advisable to adhere to these limits as some games contain adult themes.
Gaming PC Essentials
---
Routers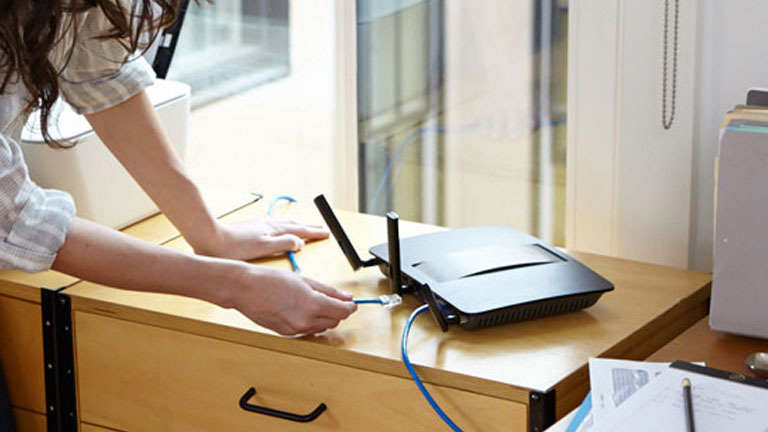 Upgrading your router can improve your wireless connection, speeds and security. Shop a variety of routers that can help you get the most out of your games and your time online as a whole.
Surge Protectors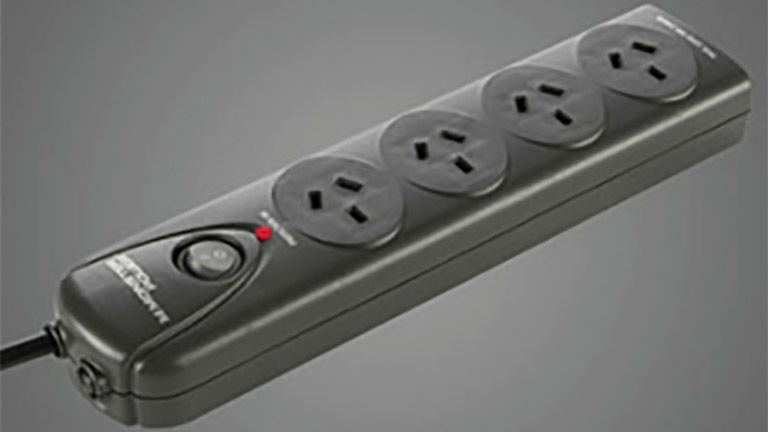 Surge protectors can protect your gaming PC, your other electricals and your home in the event of a spike in power. Shop surge protectors with a variety of inputs and make sure you are covered.
Storage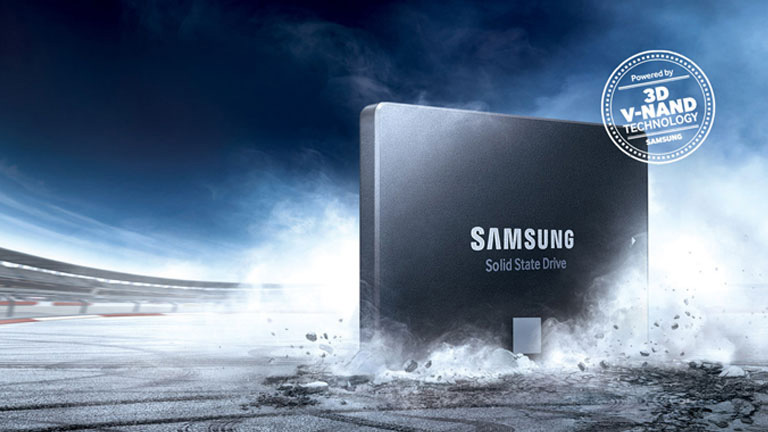 External hard drives, thumb drives and NAS enable you to increase your computer's storage beyond its limits. Shop storage in a variety of capacities to find the model that meets your needs.