GPS Navigation Buying Guide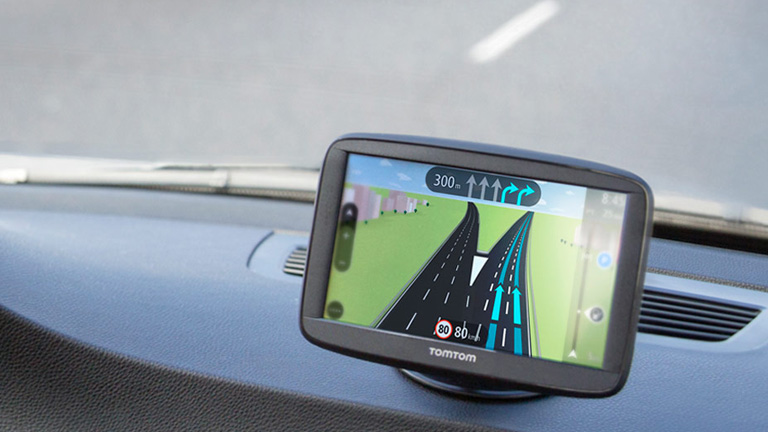 There are a number of considerations to bear in mind when shopping for GPS navigators:
Choose a navigator with a screen that enables you to read information with ease and be careful not to choose a model with a large screen that obstructs your view.
It is advisable to shop for a GPS navigator with a glare-free screen as this will help you read information in practically any condition.
When shopping for a handheld navigator consider durability, waterproofing and battery life.
If you plan to use your GPS navigator abroad, be sure to shop for a model that allows you to download and add overseas maps.
Types of GPS
In-Car GPS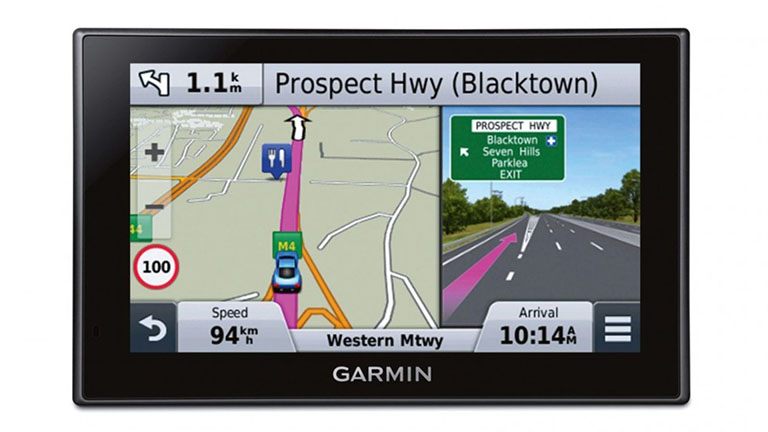 In-car GPS takes the stress out of trying to get somewhere. Simply set the destination, follow the instructions and arrive feeling calm, cool and collected.
Where possible, shop for a navigator that offers live traffic updates as this means you will always be guided down the best possible route.
Similarly, it is advisable to shop for GPS that features voice prompts, lane guidance, safety camera warnings and voice control as this means you can focus solely on the road.
Some GPS navigators now feature built-in dash cams. These provide you with irrefutable evidence in the event of a crash and are worth the money if your budget can accommodate one.
Hybrid GPS & Dash Camera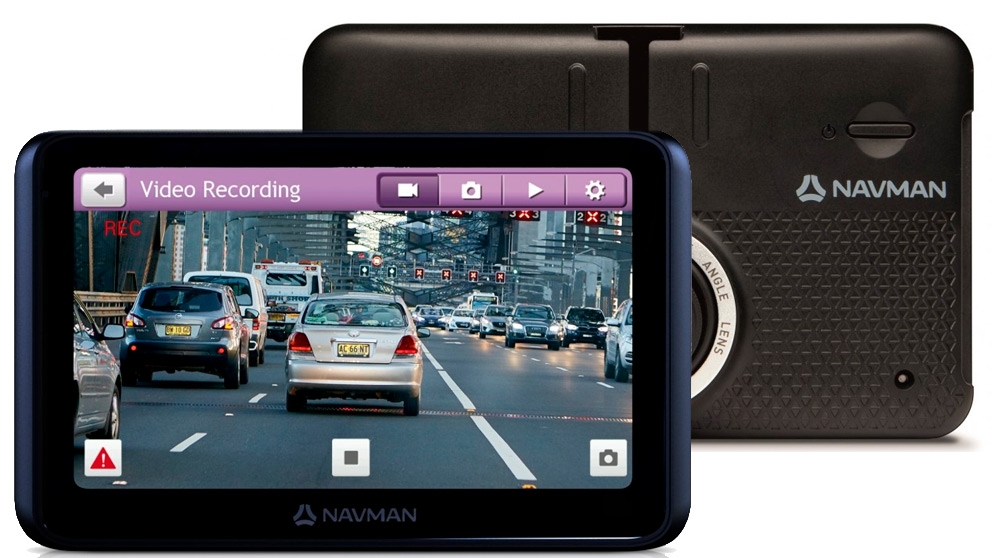 Combine all your in-car device into one with a Hybrid Dash Camera. This type of dash cam also includes GPS functionality for extra convenience.
Don't have enough space to put both a dash cam and a GPS in your car? A hybrid solves your problems and saves you space.
As with single lens dash cams, hybrids rarely allow you to record what's happening at both the front and back of your car.
Consider cost when opting for a hybrid dash camera as many are more expensive than either a single lens or standalone GPS navigator.
Features
Screen Size & Display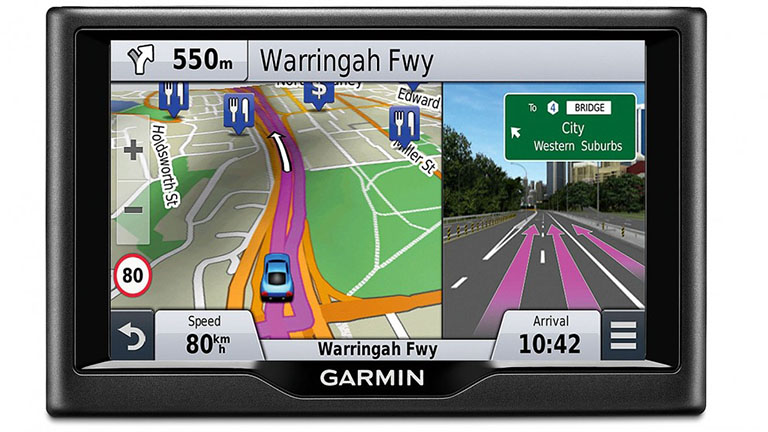 The size and type of display in a GPS navigator can have a significant impact on how easy it is to use.
In-car GPS units are available in four sizes (screens are measured diagonally): 3.5-inch, 4.3-inch, 4.7-inch and 5-inch. Bigger is generally better so long as it does not obstruct your view.
Handheld GPS units are available with both monochrome and colour displays. Colour displays tend to be nicer to use, but they are also likely to be more expensive.
Where possible, shop for a GPS system with a glare-free screen. This will mean you'll be able to see the display clearly even in bright sunlight.
Maps & Traffic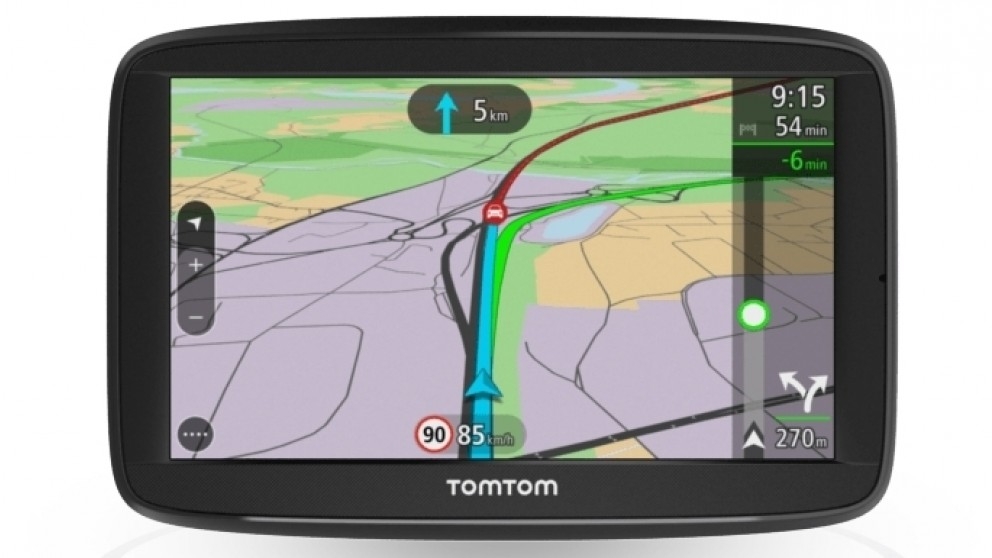 What's a GPS without maps? GPS navigators include a variety of different maps that feature different levels of detail. Keep the following in mind when shopping:
GPS update their maps via a connected SIM or via TMC (which uses an FM radio signal). Consider which is a better and more cost effective option for you before purchasing.
Consider how much detail you need in your maps. Would you like to see details like parking, local restaurants or other landmarks? Certain GPS navigators include these features.
Most GPS devices can also show traffic congestion. Look for models that deliver live updates if you're often driving through heavy traffic areas.
Extra Features to Look For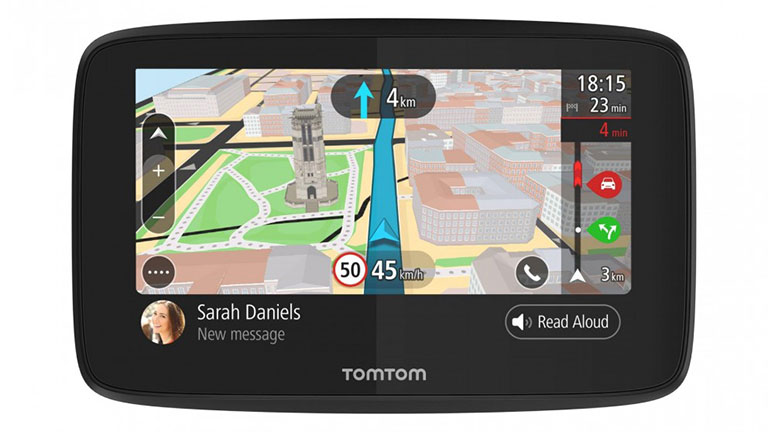 There are a host of extra features that can help you get even more form your GPS navigation system. Look out for the following:
Routing features allow you to set custom routes that enable you to include specific landmarks along the way or avoid certain roads such as those that require a toll.
Don't read - drive. Opting for a GPS navigator that features Smartphone Messages will allow you to hear text messages and initiate hands-free calling.*
Choosing a navigator with built-in Wi-Fi lets you take advantage of automatic GPS navigation updates over a preferred Wi-Fi network - without the need for a computer.
*Requires compatible smartphone and messaging app.
GPS Essentials
---
Cases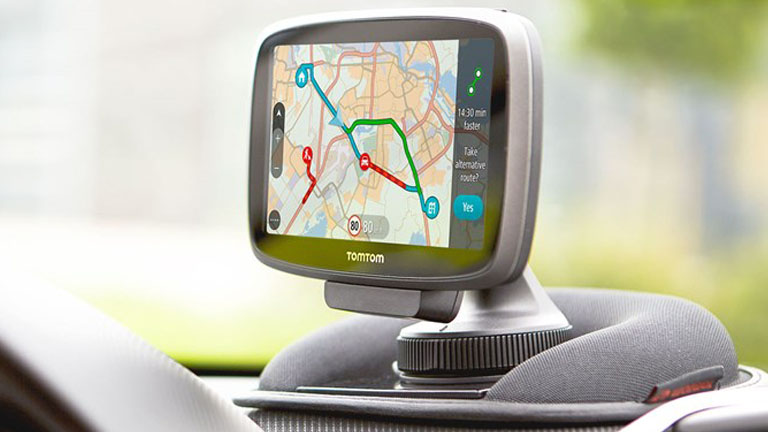 Keep your GPS navigator safe and ready for the next adventure by storing it in a durable case that will protect it against knocks, bumps and scratches.
Car Chargers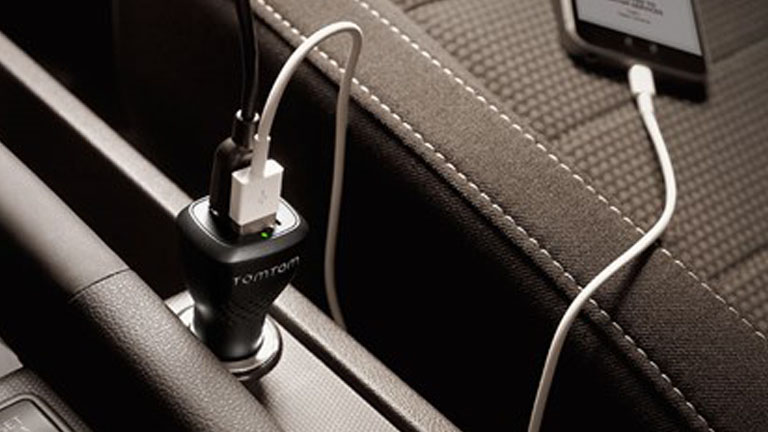 Make sure your GPS navigator can keep you right on even the longest journey by adding a car charger kit to your equipment. Ensure your car is compatible before purchase.
Cleaning Accessories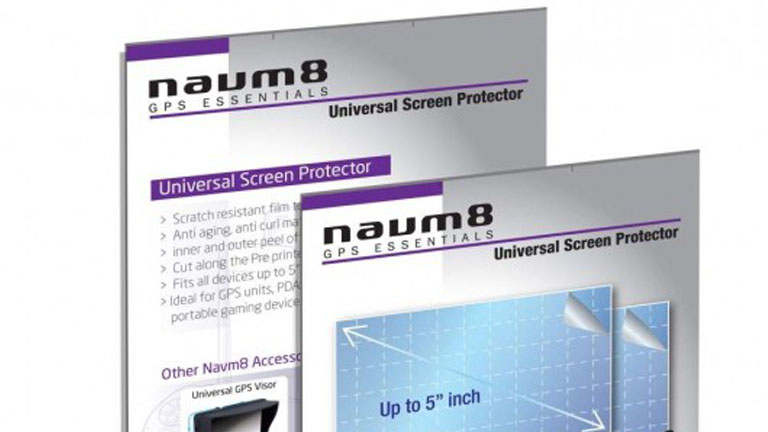 Keep the screen clean and easy-to-read by using specialised cleaning equipment to remove dust, finger prints and other blemishes without damaging the display.