Hair Styling Buying Guide
Purchasing Hair Styling Products
---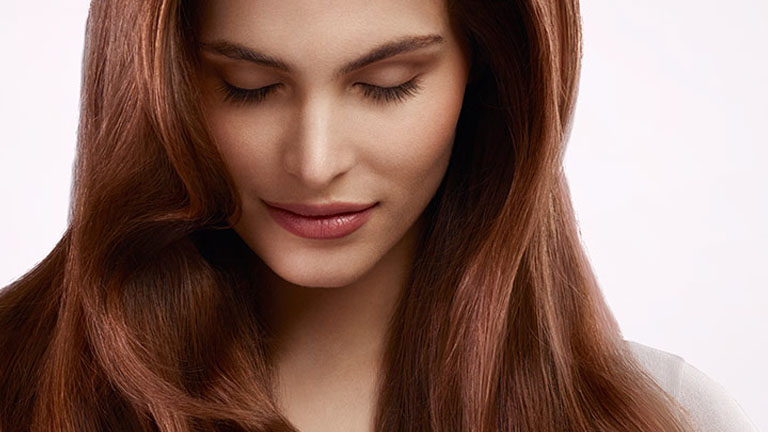 Consider the following when shopping for hair styling appliances:
Shop for products that match your hair type. For example, if you have thick hair, shop for hair straighteners with wider plates.
Always check the length of the appliance's cord before making a purchase as you may find shorter cords restrictive.
Hair dryers with an AC motor will offer a stronger airflow than those with a DC motor. However, the increase in power results in an increase in weight.
Where possible, opt for styling products with ion technology. This process neutralises positive ions and seals the hair cuticle for shiny, frizz-free hair.
Types of Hair Styling Products
Hair Dryers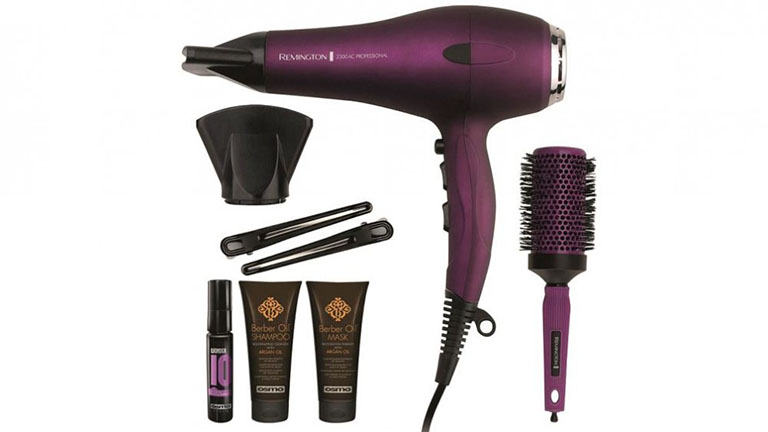 Hair dryers remove moisture from your hair, add shine and lock-in lasting style. In short, they are essential equipment for creating short, medium and long hairstyles.
A hair dryer with a DC motor will offer enough power for most users. For the very best results, opt for an AC motor dryer.
Hair dryers with brushless motors tend to be quieter and last longer. They are likely to require a greater initial outlay but could save you money in the long run.
Check that the hair dryer you like includes the attachments you need. Nozzle attachments, for example, deliver longer-lasting shape while diffusers are great for managing curly hair.
Hair Straighteners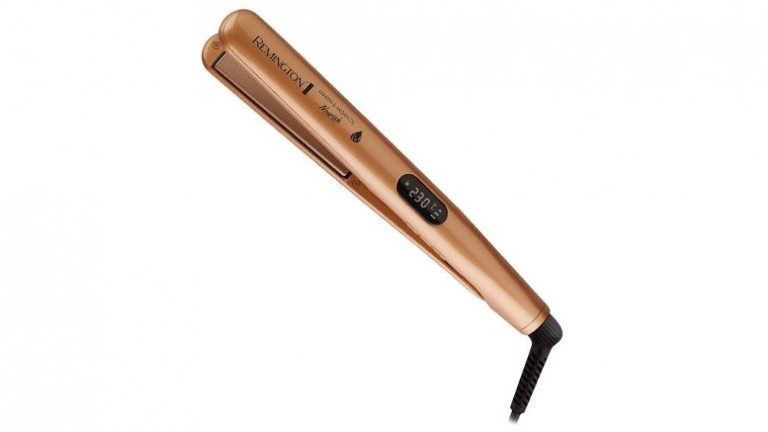 Hair straighteners can help you tame wild hair to create a sophisticated look and include different heat settings for hair types. Certain straighteners also add a gloss to your hair for head-turning hair.
'Wet and Dry' straighteners can be used directly after washing your hair so you can cut down on the time it takes you to get ready.
Choose straighteners that suit your hair. Opt for slim plates (2.5-3cm) for short hair or medium plates (3-4cm) for medium length hair.
For added versatility, consider hair straighteners with curved housing as they will also enable you to create a rounded shape by curling your hair around the body of the straightener.
Hair Curlers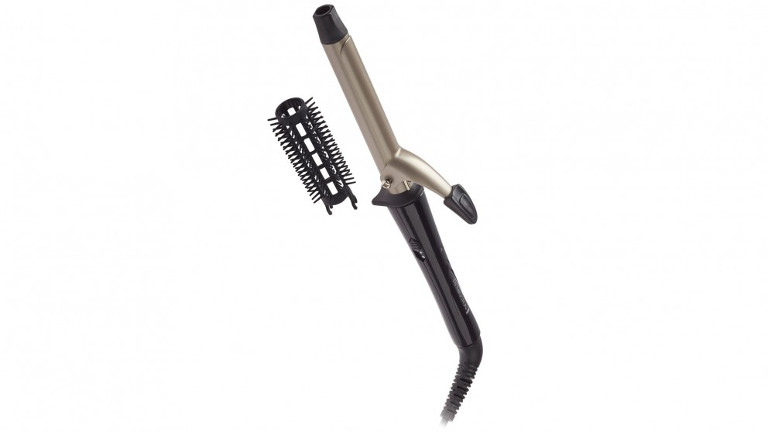 Hair curlers add volume to listless hair. Luscious curls can create a striking presence, perfect if you are trying to get someone's (or everyone's) attention.
If you are shopping for a curler, opt for a model that enables variable curl sizes so you can create soft waves and tight curls to suit your mood.
Curling wands can be faster and easier to use than curling tongs and barrel curlers. They also tend to be better for your hair.
Curling irons can reach temperatures of as high as 250˚C. Where possible, shop for curlers with adjustable heat settings and try to avoid the highest level as this could damage hair.
Hair Rollers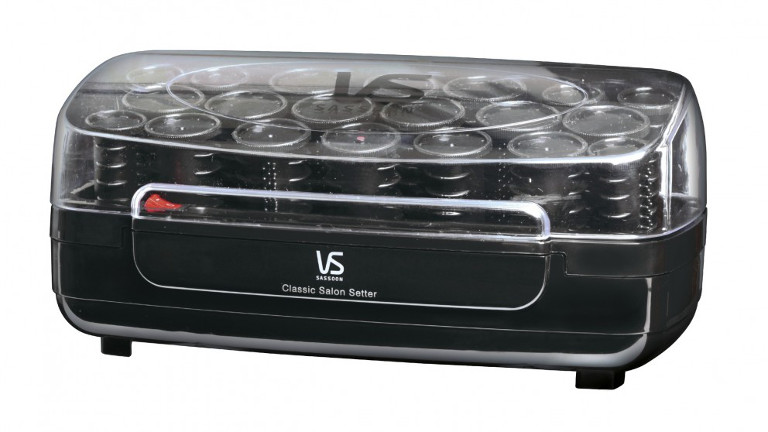 Hair rollers may require more time and effort than other styling products, but they can still produce outstanding results.
Hair rollers are available in heated and unheated varieties. Unheated rollers are less likely to cause damage to hair but they are also unlikely to be as effective as heated models.
Large rollers produce soft curls, whereas smaller rollers produce tighter ringlets so choose a mix of rollers to suit your preference.
Rollers are held in place using either Velcro or clips. Velcro is preferable as it is unlikely to cause any damage, however, clips are better if you have particularly thick or heavy hair.
Hair Styling Features
Heating Technology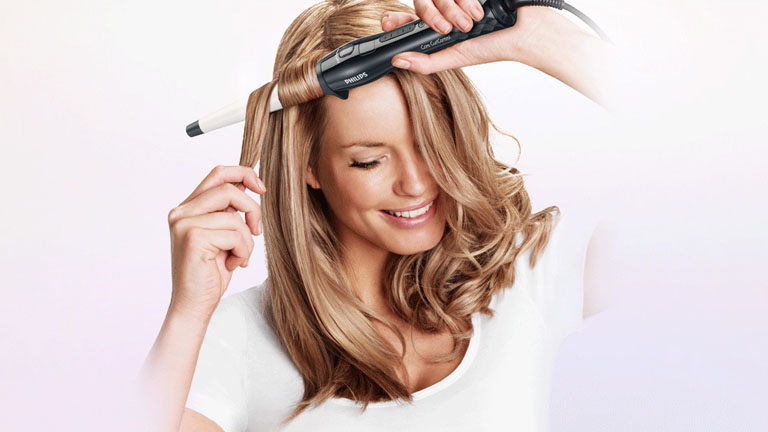 Heating is an essential part of hairstyling. However, the technology used in hair styling products varies. Look out for the following types when shopping for styling products.
Ionic: this technology creates ions that break down water molecules. When used in conjunction with heat and airflow, it leads to faster drying times.
Ceramic: ceramic technology uses gentle, non-damaging infra-red heating. It delivers even results and reduces the risk of hotspots, which occur when heat is focussed in one area.
Tourmaline: a semi-precious gemstone, Tourmaline uses infra-red and ionic technology to deliver the best results. However, expect to pay a premium for the benefits.
Styling Tips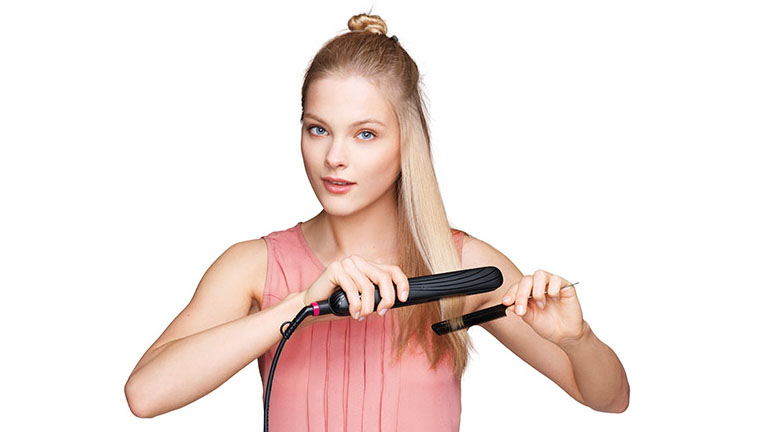 There are countless styling tips out there, but we believe it is important to be aware of these three when shopping for hair styling products:
Try to keep heating temperatures between 170 and 190°C as this will prevent excessive heat damage, particular if you use your appliance on a regular basis.
A diffuser is great for drying and maintaining curly hair. Try to agitate hair as little as possible when drying it as this can create frizz.
Use a wide-toothed comb when straightening your hair as this will prevent tangling.
Safety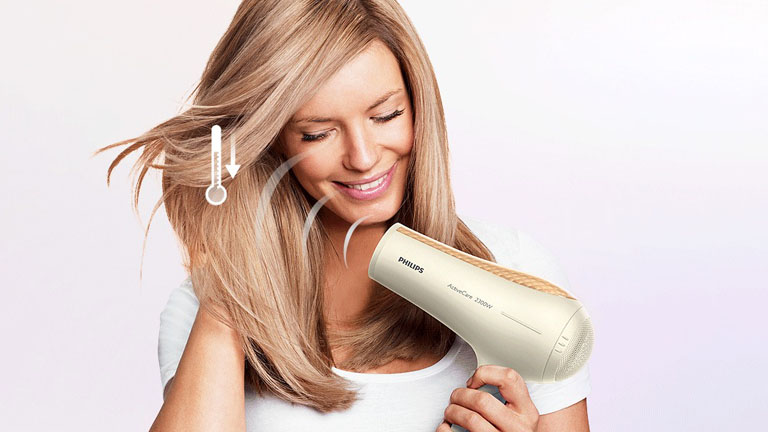 All hair styling products undergo rigorous safety checks before they go to market. However, they can pose a risk if left unattended or used improperly so consider the following when making a purchase:
Keep an eye out for products with an automatic shut-off feature. This will prevent any damage to your appliance or your home that could be caused by leaving it switched on.
Some straighteners and curlers include a glove, a locking switch and cool tips that can prevent you from getting burned during use.
It is also advisable to shop for a heat resistant mat that you can place your straighteners on when not in use.