Hand Mixers Buying Guide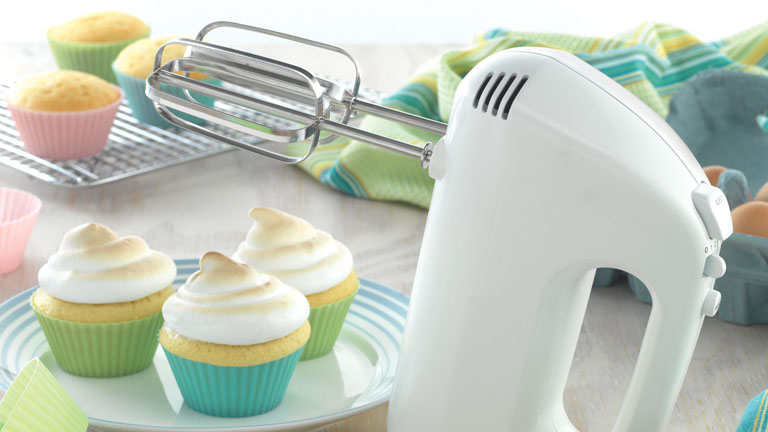 Consider the following when shopping for a hand mixer:
Hand mixers are intended for occasional and light use. If you need a mixer for regular, intensive use, you may get more value from a bench mixer.
If possible, shop for a hand mixer with long-armed attachments as this will reduce splatter and allow you to get deeper into the mix.
Hand mixers with an indentation on the underside of the housing allow you to rest it on the lip of the mixing bowl for greater comfort.
Some models come with a storage case for the attachments. In select models, this case attaches to the mixer itself so you can save on valuable cupboard space.
Standard Mixer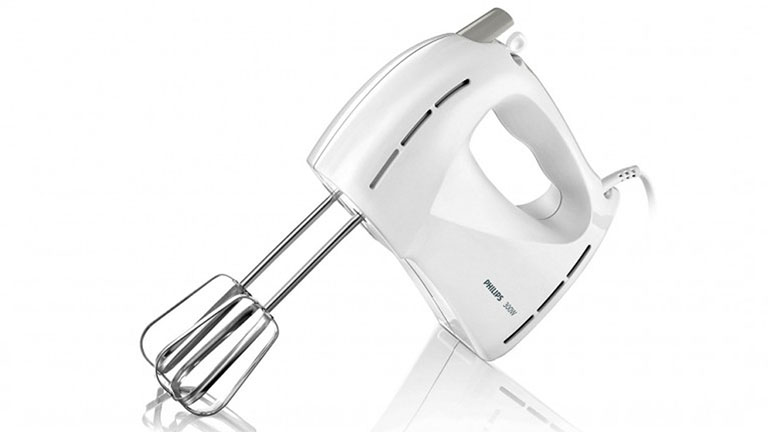 Standard hand mixers are perfect for any occasional baker or someone looking to increase their cooking repertoire. They are easy-to-use and effective meaning you can start enjoying results today.
Basic hand mixers help you whisk, whip and beat with ease so you can take the strain out of preparing a wide variety of dishes. More powerful models can even knead dough.
A hand mixer can be used with practically any container so you don't need to waste time transferring the ingredients to a mixing bowl.
Hand mixers can actually help you prepare ingredients more thoroughly than bench mixers as they allow you to get the blades into the edges of a container.
Features of Hand Mixers
Speed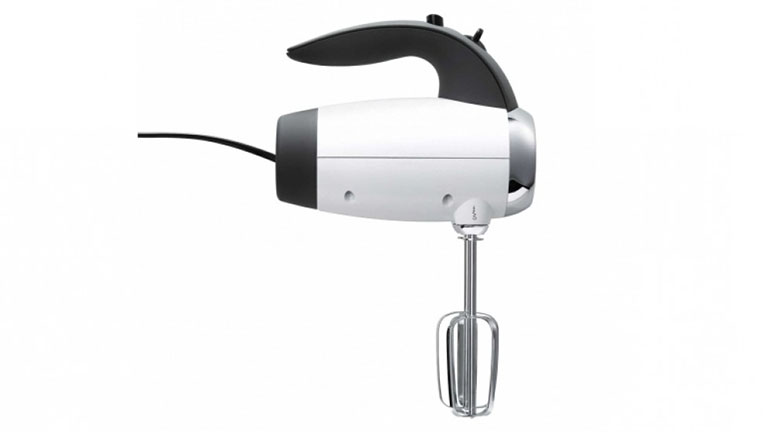 Speed settings can have a big impact on how effective and easy-to-use a hand mixer is.
Shop for a hand mixer with as many speed settings as you can afford as this give you more control over your mix.
Pay close attention to the maximum and minimum rpm of a hand mixer as this will give you a good idea of how much power and control it offers.
Slow speed settings are ideal for getting a mix started as they prevent spillages. High speed settings produce light, creamy mixes.
Power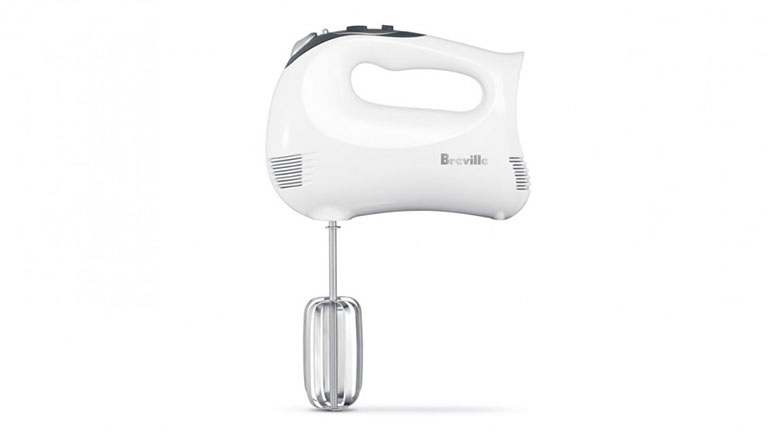 The power of the motor within a hand mixer will give you a good indication of how extensively and intensively it can be used.
Hand mixer power is measured in watts. Try not to dip below 175W; 250 is likely to be sufficient for most users.
Wattage is not the sole performance indicator of a hand mixer. Speed, measured in rpm, is just as important when establishing if a hand mixer can meet your needs.
If you want a hand mixer to knead dough, look for the most powerful mixer that you can afford. Some mixers offer as much as 500W of power.
Comfort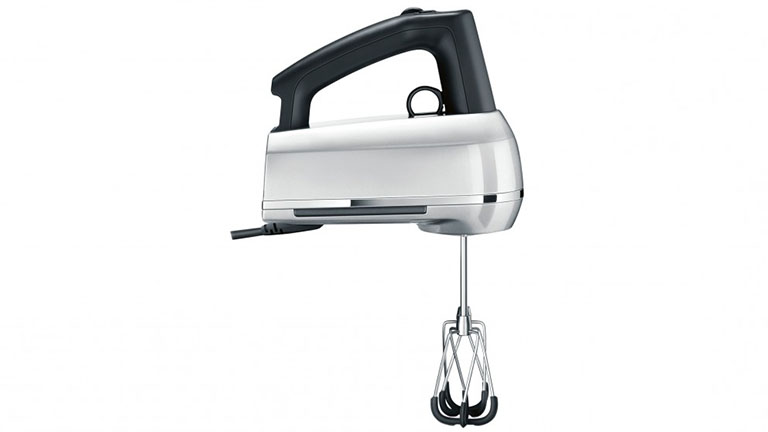 Comfort is an important consideration when shopping for any handheld appliance and hand mixers are no different.
Powerful motors tend to weigh more so try to balance the weight of the mixer off against the power you need. If possible, opt for a model that weighs less than 1Kg.
Some mixers feature a non-slip grip and ergonomically designed handles. These will increase comfort and control levels.
Left-handed users may wish to consider shopping for a model with a swivel cord. This will enable them to set up the mixer according to their needs.
Cleaning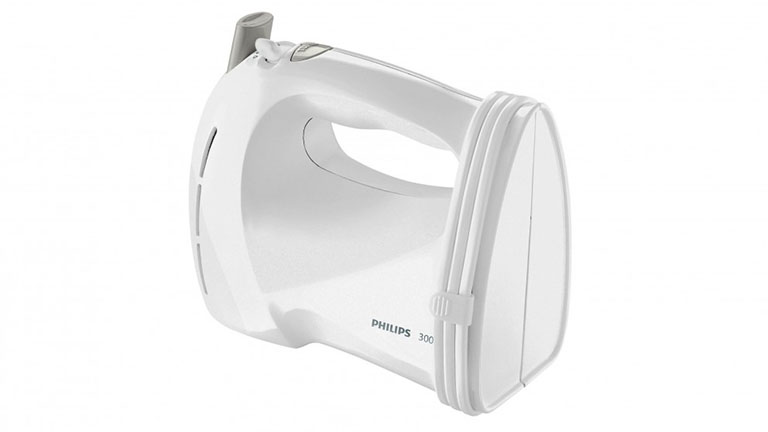 Cleaning small kitchen appliances is never an enjoyable task. However, some mixers come with features that take the hassle out of clearing up.
Always shop for a hand mixer with removable blades as this will make it much easier to clean.
Similarly, shopping for a mixer with dishwasher safe parts will make your life that little bit easier.
Mixers with a splatter guard can prevent food from spilling onto surfaces so you don't have to waste time wiping them down afterwards.
Attachments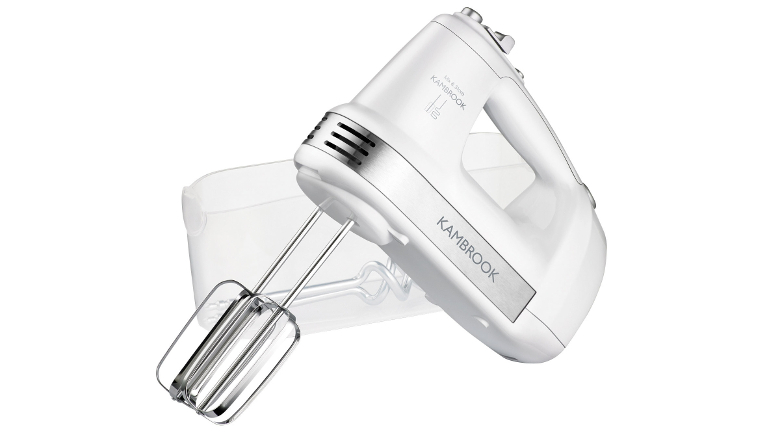 Changing mixer attachments allows you to turn your hand to a host of recipes. Look out for the following:
Wire whips are good for mixing creams and egg whites. Some models feature the capacity to use two whips side-by-side.
Flat beaters are ideal for mixing batters meaning you can prepare a huge variety of dishes with relative ease.
Dough hooks can help take the strain out of making bread. It should be noted that only mixers with powerful motors will be able to assist with kneading dough.
Food Essentials
---
Bakeware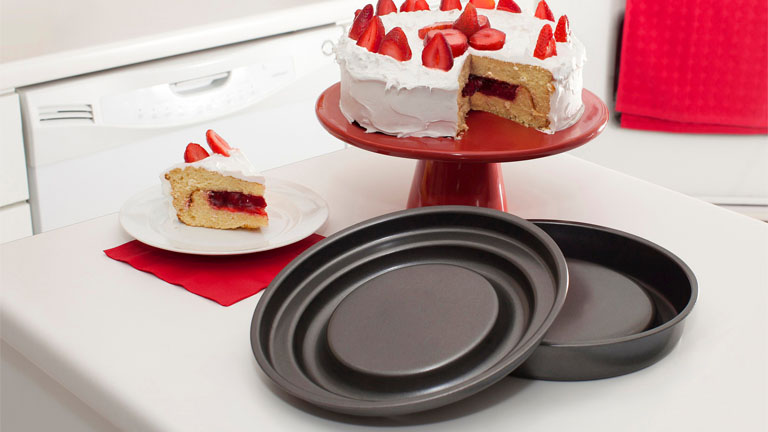 New bakeware can help you get the most out of the time you spend baking. Shop for the likes of cake tins, baking trays, mixing bowls and much more.
Dinnerware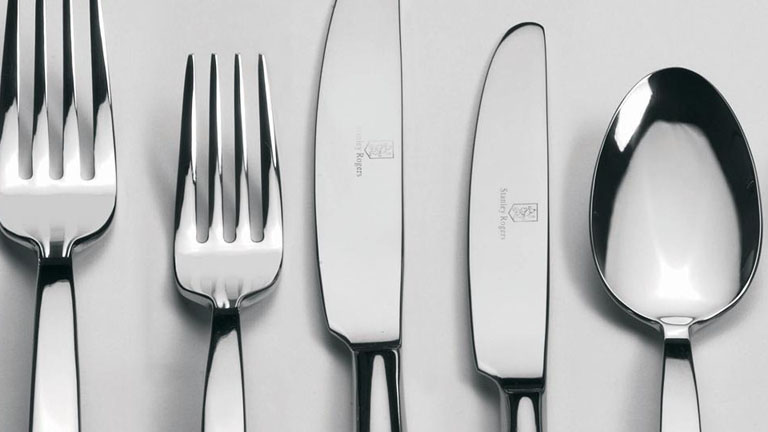 Give your latest culinary triumph the treatment it deserves on stylish dinnerware. Choose from modern or classic designs and make the most of meal times.
Food Containers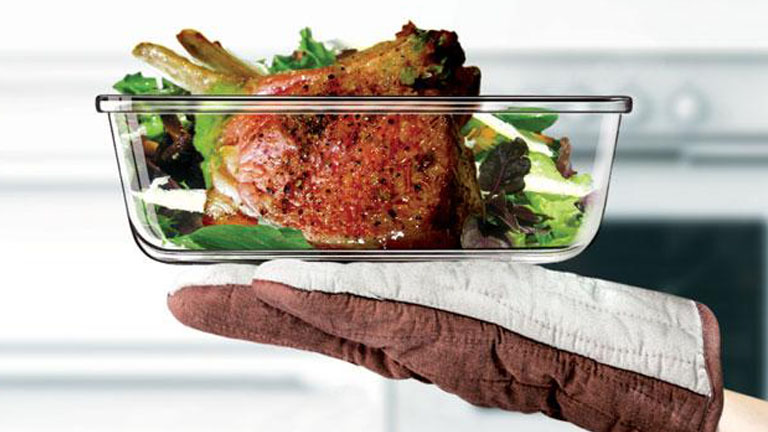 Keep your food fresher for longer with air-tight food storage containers. Shop for dishwasher and microwave safe models for even greater convenience.