Quick Cleans – Handhelds and Stick Vacs
Stick vacuums are lightweight, portable and offer great manoeuvrability, making them ideal for quick cleans and hard-to-reach places. Many products are 2-in-1, so they're a stick vacuum and handheld vacuum at the same time.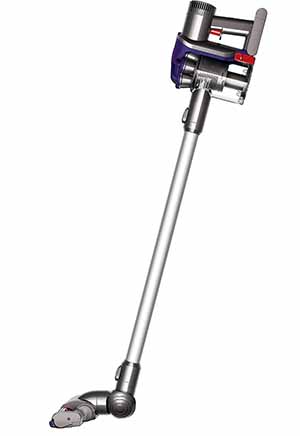 Handheld vacuums are a quick and handy solution for vacuuming small areas; they're ideal for use in cars, kitchens and more.
Carpet Cleaning
A carpet cleaner is effective for removing stains
It will also revitalise your carpet by releasing water and solution while brushing your floors, then sucking up the leftover dirty water, to leave your carpet clean and renewed
Do it yourself at your convenience and when needed – there's no need for professional cleaners
Multi-Surface: Carpets, Hard Floors and Upholstery
A vacuum cleaner with a turbo- or motor-head will clean deeper into carpets, as well as tiles and some hard floor surfaces.
A hard floor head will effortlessly take care of those wooden and hard floor surfaces
Vacuums with mini turbine-heads can remove pet hair from the trickiest of places, including upholstery and your car
Using a dedicated upholstery tool will allow you to get into those tight spots and make it quicker to clean your lounge
Upright Vacs
Most upright vacuum cleaners have a motorised or belt-driven cleaning head with a rotating brush, which cleans deeper into your carpet. Upright vacuum cleaners are easy to use in large, open carpeted areas.