Harvey Norman Supports Australian Made Bedding
Purchasing Australian Made Bedding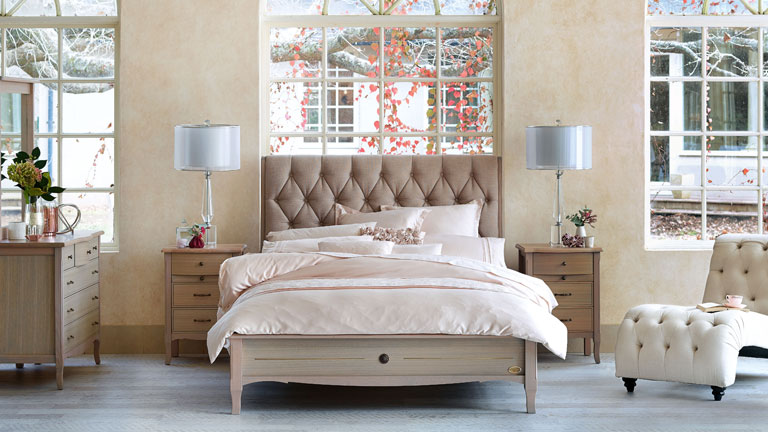 There are a number of practical reasons for buying Australian Made products:
Buying Australian Made bedding supports the nation's economy and creates jobs.
Buying Australian Made bedding provides the designers and producers with the support they need to continue the country's rich heritage of quality and craftsmanship.
No-one understands the Australian lifestyle like Australians. Australian Made bedding and furniture is designed with you in mind.
Australian Made bedding encompasses a wide range of designers, features, styles and colours so you can be sure to find the products that you need.
Bedding made in Australia is produced according to the highest manufacturing standards so you can be sure that you are buying quality.
Gerry Harvey, the Chairman of Harvey Norman, on Australian Made Bedding:
"Harvey Norman customers look for quality when it comes to furniture purchases. The Australian furniture and bedding manufacturing industry produces high quality products, and the easiest way to identify them is the Australian Made logo; so the campaign partnership with Australian Made is a great fit."
Successful Partnerships
Sealy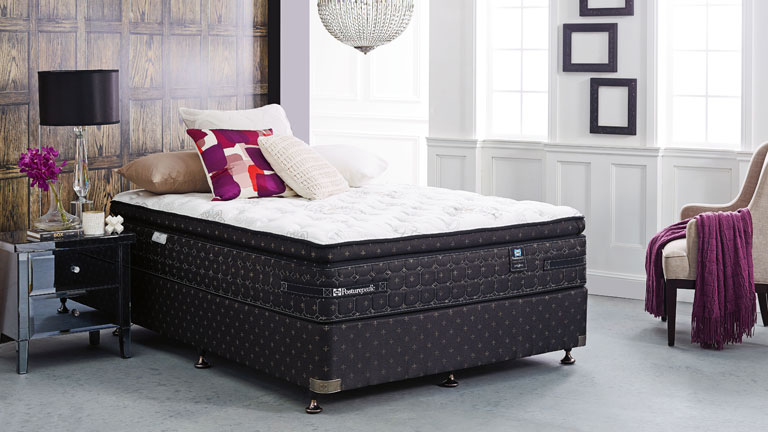 It has been manufacturing Australian Made mattresses since 1960s — and helping countless Australians enjoy a restful night's sleep.
Sealy bedding products sold in Australia are handcrafted in the country so any purchase you make will support local workforces and be made to the highest standards.
Sealy products feature some of the most advanced sleep technology on the market. It's ReST II coils, for example, are designed to encourage muscle relaxation and peaceful rest.
Sealy operates 5 manufacturing plants across Australia with a local workforce of over 500 staff.
A.H. Beard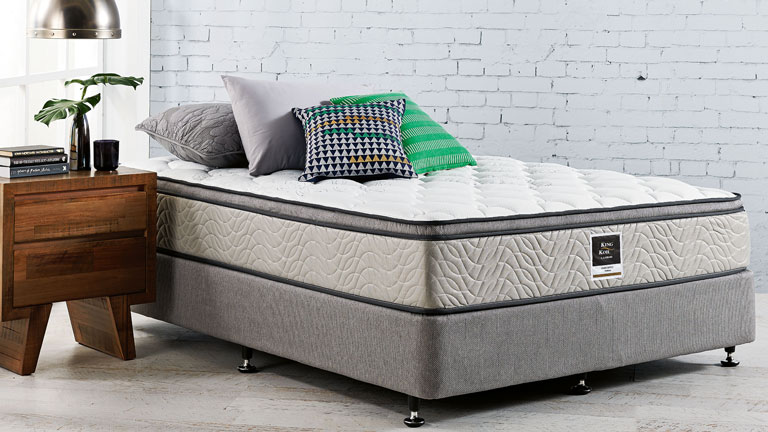 A.H.Beard mattresses have been helping Australians get a better night's sleep since 1899. It is also the Australian manufacturer of the hugely successful King Koil mattress range.
With over 100 years of experience, A.H. Beard is one of Australia's premier manufacturers of quality, handcrafted mattresses and bedding.
The Beard family utilise superior production methods and materials to produce the best possible comfort levels and support whilst you sleep.
A.H. Beard is at the forefront of product development and design.
SleepMaker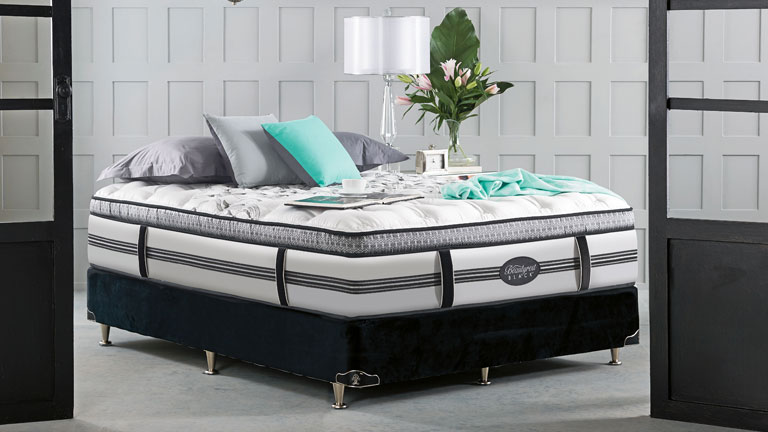 SleepMaker's heritage dates back as far as the late 1800s, making it one of Australia's longest established bedding manufacturers.
With over 145 years of experience, SleepMaker is one of Australia's most trusted bedding brands.
The invention of the SleepMaker Miracoil spring system in the 1980s remains the most recent and significant innovation in spring technology and is still used today.
SleepMaker mattresses employ the latest technologies that helps regulate body temperature so customers wake up feeling refreshed.
Coringle Furniture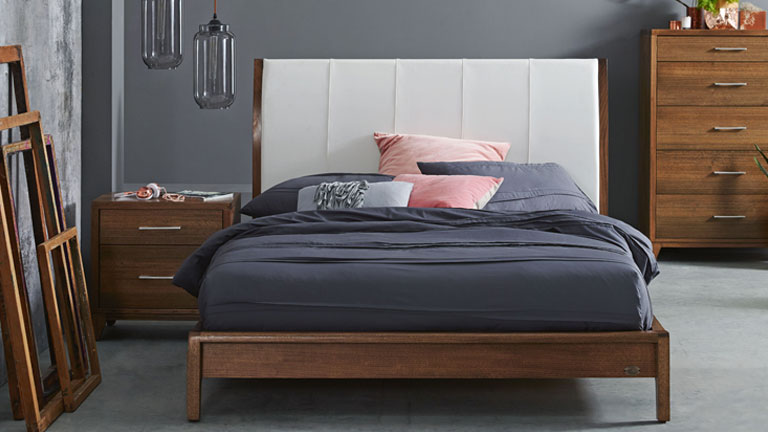 Coringle has been crafting high-quality bedroom furniture using locally-sourced materials for over 30 years.
Coringle furniture is made using Australian hardwoods to create sturdy pieces with natural warmth and beauty.
What is more, these pieces are hand-rubbed and finished with a hard-wearing two-pack top coat to withstand the wear and tear of Australian family life.
Coringle's multi-award winning furniture is manufactured in Melbourne's East, making it an Australian Made products from start to finish.
Silver Lynx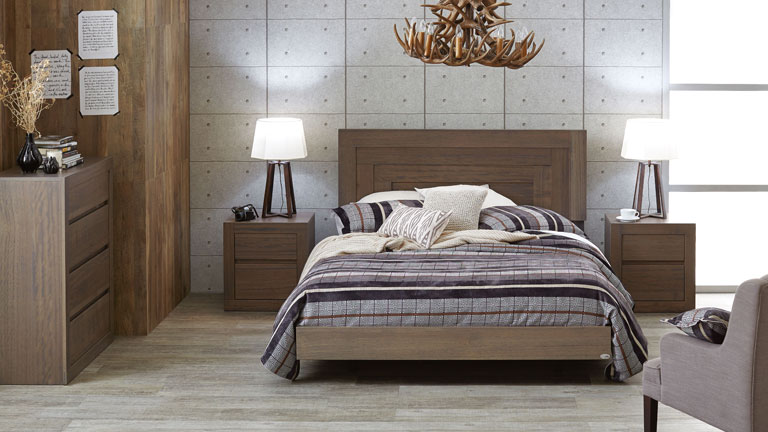 Silver Lynx is an Australian family owned furniture manufacturer with over 50 years of experience and a reputation for quality.
Established in 1962, Silver Lynx has grown its reputation by selling Australian designed and Australian manufactured furniture.
Silver Lynx has also developed a reputation for creating furniture with the most contemporary styling so Australians can include the latest trends into their décor scheme.
Wentworth Furniture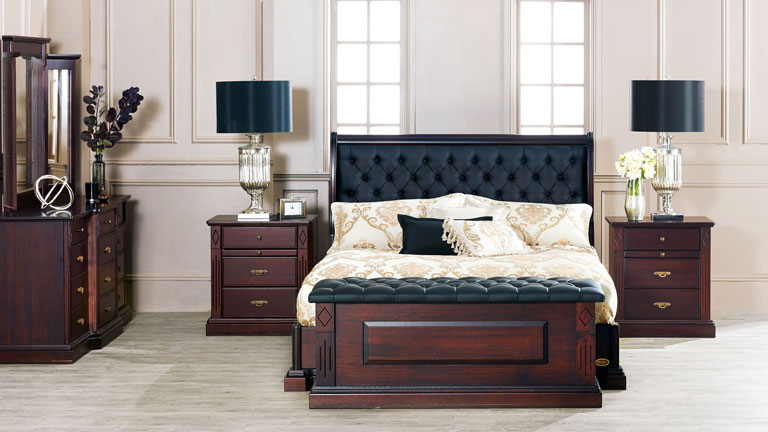 Wentworth Furniture has been supplying Australians with innovative, top quality bedroom furniture for almost 35 years.
Wentworth Furniture takes pride in the natural look of their furniture, using wood with character, meaning that each piece has its own unique touches.
The Hardwood timber used by Wentworth Furniture is all sustainably harvested, meaning that you can enjoy top quality future without leaving a mark on the world.
Flamingo Furniture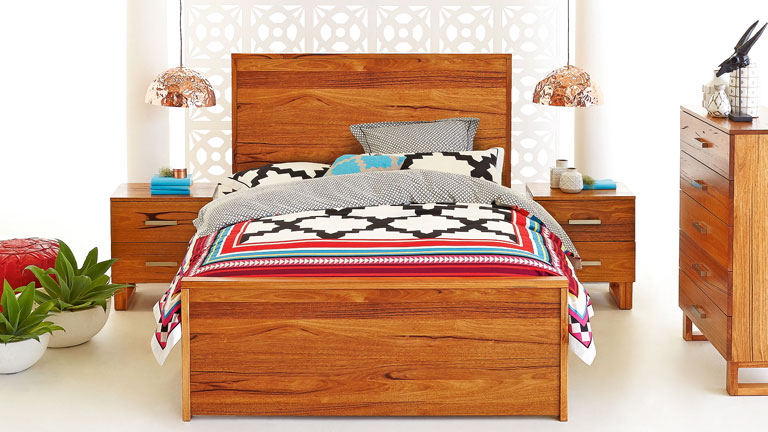 Flamingo Furniture is an Australian owned family business that has been operating since 1981 and specialising in furniture that combines comfort with durability.
Flamingo Furniture is an Australian owned family business that has been operating since 1981 and specialising in furniture that combines comfort with durability.
With three generations of family at the helm, Flamingo Furniture has the expertise to craft furniture that will stay in your family for years to come!
Bedding Essentials
---
Beds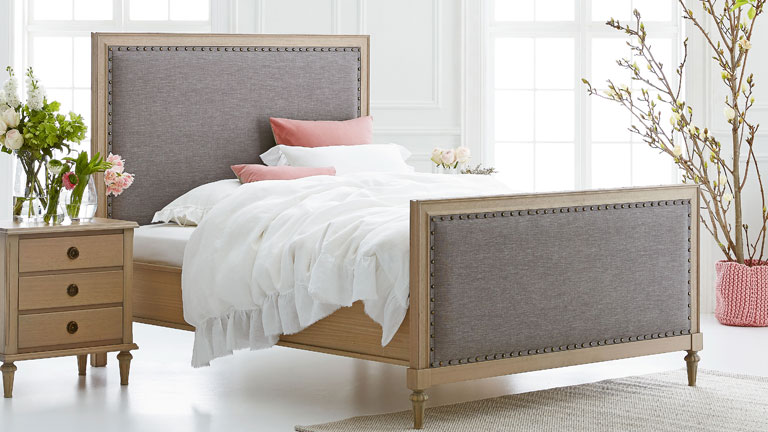 Australian Made beds combine craftsmanship and first-class design to make the bedrooms in your home a more inviting and comfortable place to be.
Mattresses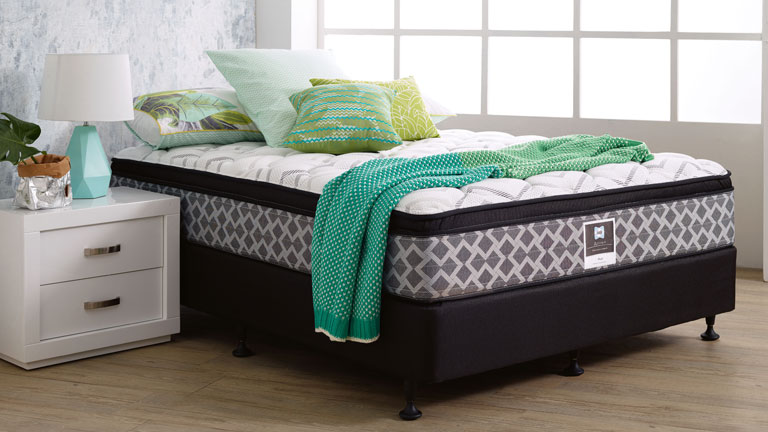 Australian Made mattresses draw on a long tradition of comfort, longevity and craftsmanship to help you and your family enjoy a peaceful night's rest.