Heaters Buying Guide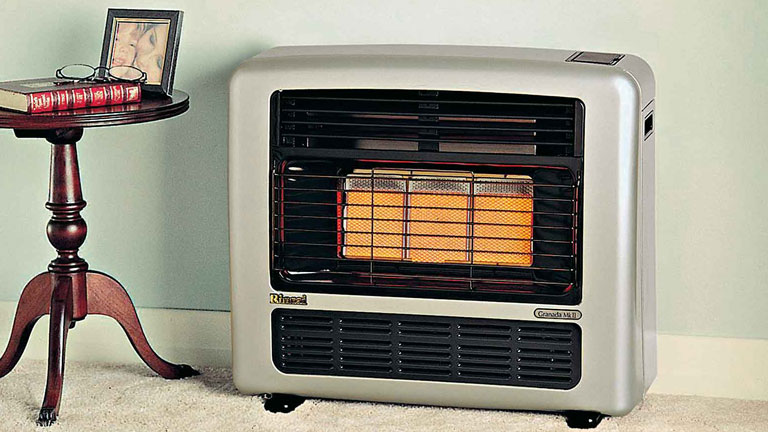 Consider the following when shopping for a heater:
Always ensure that any heater you buy has the requisite safety features in place. These include automatic cut off, tip over sensors and drip protection.
If you want to use your heater in different rooms within your home, be sure to opt for a lightweight heater or choose a model with castors.
Match the heat output to the size of the rooms you want to heat. Choosing a heater that is designed for large rooms and placing it in a confined space, for example, will be a waste of energy and money.
Types of Heaters
Column Heaters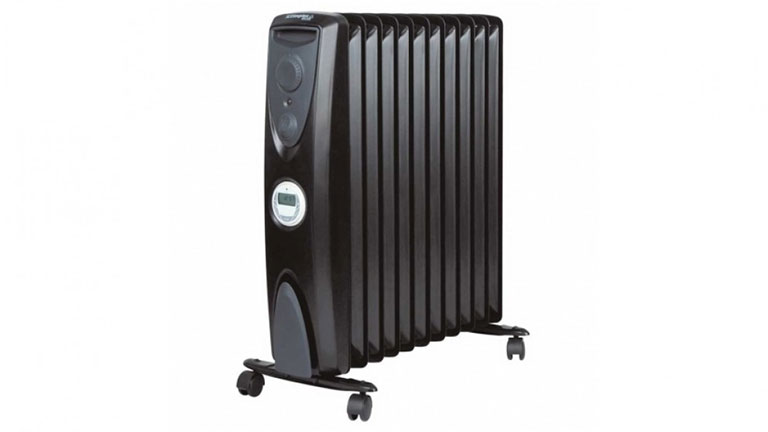 Column heaters look and work like standard radiators. They are affordable, have low operating noise levels and are ideally suited to prolonged use.
Column heaters can be slower to heat up than the alternatives but they do offer excellent heat retention. This means you can switch them off as you get into bed and still enjoy heat throughout the night.
Column heaters can be heavier and bulkier than other portable heaters so bear this in mind if you want to use them upstairs as well as down. Many models do, however, come with castors to help you move them between rooms.
Column heaters are available as oil-filled and oil-free radiators. Oil heaters and oil-free heaters offer similar performance, however the latter can be faster to heat up and lighter.
Radiant Heaters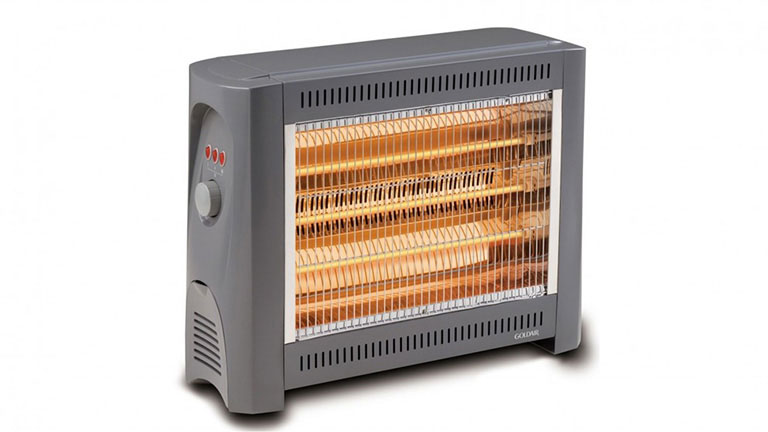 Radiant heaters tend to be easy-to-set-up and can heat a room in very little time at all. They also come in a variety of sizes to suit the layout of your home.
Radiant heaters are an easy fix for cold rooms. They rarely require complex installation and offer fast heat up times so you can get comfortable in minutes.
Radiant heaters come in freestanding and wall mounted varieties to suit the layout of your home. Freestanding heaters can, of course, be moved between rooms.
Note that radiant heaters feature an exposed heating element. For this reason, they are ill-suited to homes with young children.
Electric Fire Heaters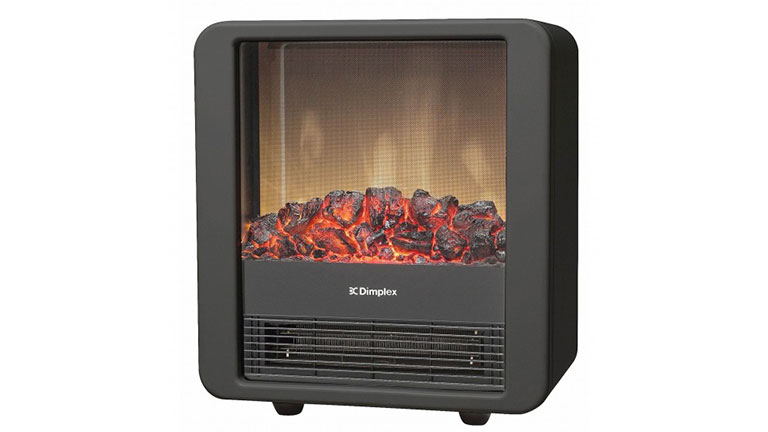 Electric fire heaters offer all the comfort and ambience of a real fire without the need for a chimney. They are available in classic and modern styles to suit your décor scheme.
Electric fire heaters are available in freestanding, wall mounted and inset varieties. Wall mounted and inset models save on floor space and make the fire heater a design feature of the room.
Electric fire heaters can be set to re-create the flicker effect of a flame without emitting any heat. This means you can enjoy the calming glow and ambience of lit a fire all year round.
If you want your fire heater to be as close to the real thing as possible, consider a model with concealed controls as this will make it look all the more authentic.
Convector Heaters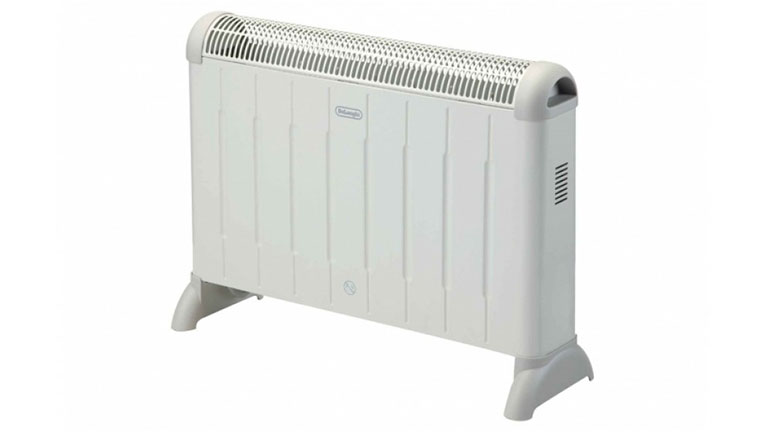 Convector heaters (sometimes called convection heaters) draw cold air over a heating element before passing it back into the room. They are effective, efficient and lightweight, making them suitable for most heating needs.
Convector heaters are very quick to warm up and offer near silent operation. Some are fitted with a fan that speeds up the heating process but be aware that the fan also increases noise levels.
Convection heaters are brilliant at heating an entire room and not just a section of it. As such they are particularly well suited to shared spaces like living rooms.
For the best, most efficient results, look out for convector heaters with a micathermic panel. This panel absorbs, then releases warmth so you get the benefit of convection and radiated heat.
Panel Heaters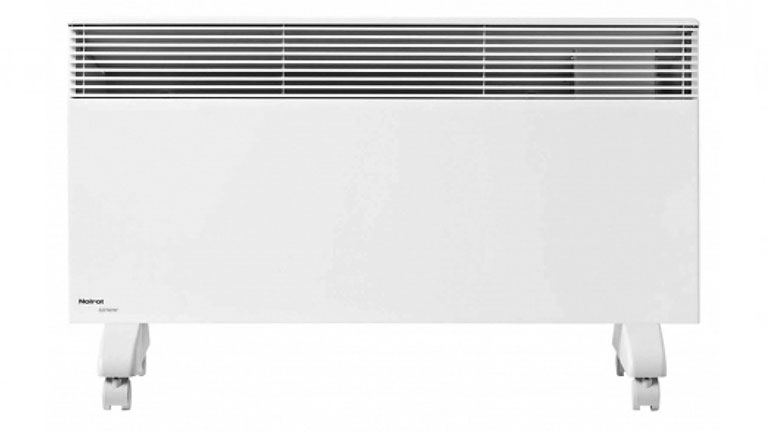 Panel heaters are similar to convector heaters. However, they are slimmer, tend to place a greater emphasis on design and are available with different features.
Panel heaters are a great space saving option. They feature a low-profile and can be wall mounted to keep your floors and walkways clear.
Most panel heaters work using only convection heating. However, some models combine convection and radiated heat for a more efficient and more thorough performance.
Choosing a model with a thermostat will help you maintain a constant temperature in the room you are trying to heat so you can simply set and forget.
Ceramic Heaters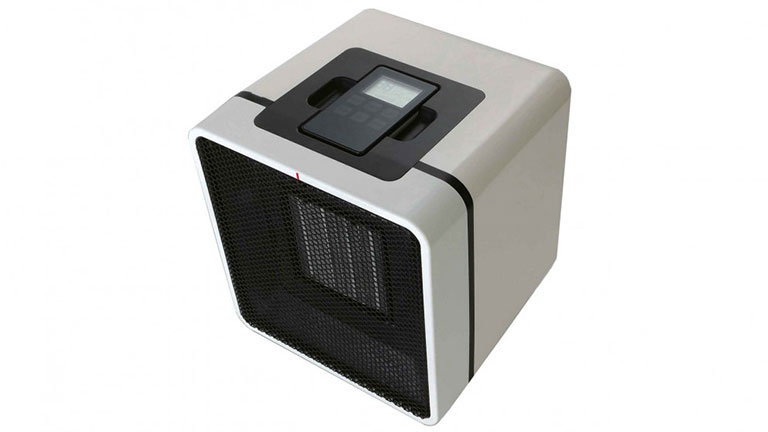 Ceramic heaters work by heating a built-in ceramic block. This block absorbs, then radiates this heat to create a quiet, safe and effective way to warm a room.
Ceramic heaters are ideal for families with young children as the element is safely situated behind the block. The near silent operation also makes them ideal for workplaces.
Ceramic heaters are perfect for spot heating (heating a focused area within a room). However, ceramic heaters with an oscillating function will enable you to heat a wider area.
If you need to heat a larger or taller area, consider a tower heater. These heaters feature a bigger ceramic block for better results.
Fan Heaters
Fan heaters are a fast, affordable and effective way to heat up an area of a room. They don't offer the same heating power as some of the alternatives but they are ideal for hassle-free spot heating.
Fan heaters often offer heating and cooling functions so you can use them to regulate your temperature throughout the year.
Fan heaters are quick to heat up. However, you should always be sure to check operating noise levels and be aware that some models may dry out your skin if used in close proximity.
If you want to create a more even spread of heat in a room, opt for a model with an oscillating function.
Heater Features
Heat Output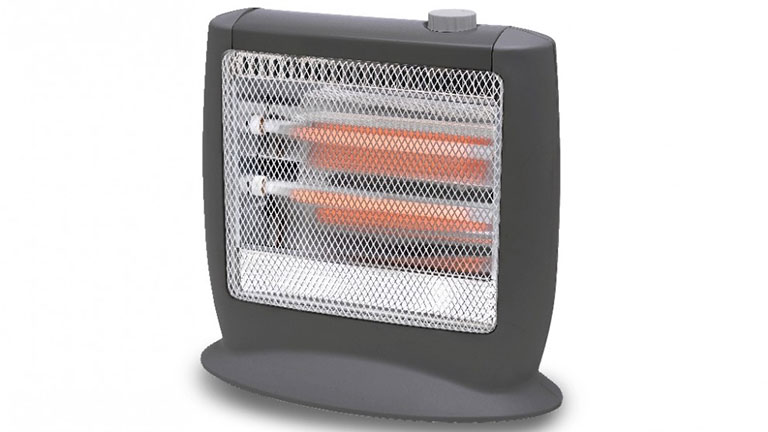 Knowing what heat output (measured in watts or kilowatts) you will need from a heater can be complicated. There are no hard and fast rules but it is a good idea to be aware of the following:
While it is difficult to say how large an output you will need for a room (this will be affected by conditions like external temperature) it is likely that 2000-2400W will be sufficient for most uses.
If you live in a large home that does not have insulation or double-glazing, you may need to opt for a more powerful heater. Bear this is mind when choosing.
Note, however, that a higher heat output will likely mean higher the running costs. If you need more power, try to opt for the most efficient model available.
Heater Functionality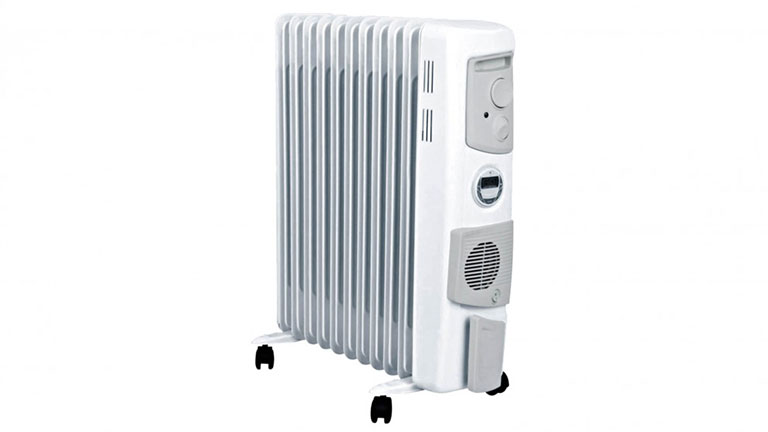 Heaters are available with a wide range of functions and features to make them more effective and easier to use. Look out for the following:
Castors may be old technology but they are extremely useful when it comes to portable heating. If you want to use your heater in various rooms, castors will make your life easier.
Digital controls, thermostats and timers give you near total control over the temperature in your room. Choosing a heater with one, if not all, of these features will improve the usability and effectiveness of your purchase.
If you are an asthmatic or allergy sufferer, look for heaters with a built-in filter that can prevent dust and allergens from being spread throughout the room by the heating process.
Safety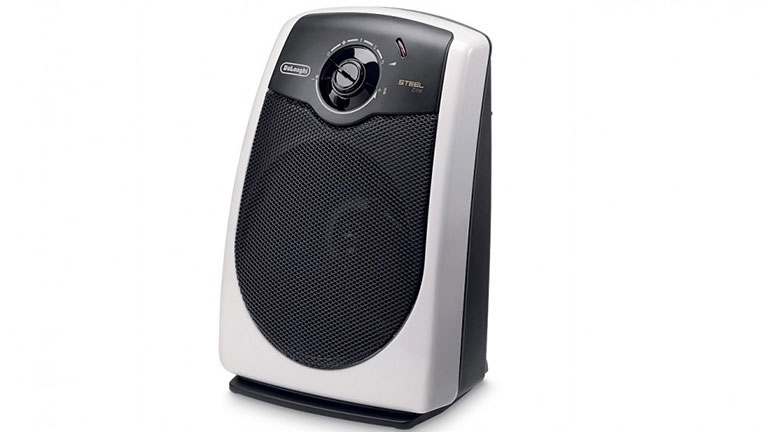 Choosing a heater with the right safety features is of paramount importance. We recommend opting for a model that has one, if not all, of the following:
Tip over protection will stop the heater from operating if it falls over. This is of particular importance in heaters with an exposed heating element.
Ensure your heater has an automatic cut out feature as this means your home and your family are protected if you forget to turn it off.
If you plan to use your heater in the bathroom, ensure you opt for a model with drip protection so you are not at risk if water droplets or condensation fall on the unit while in operation.
Heaters Essentials
---
Heated Blankets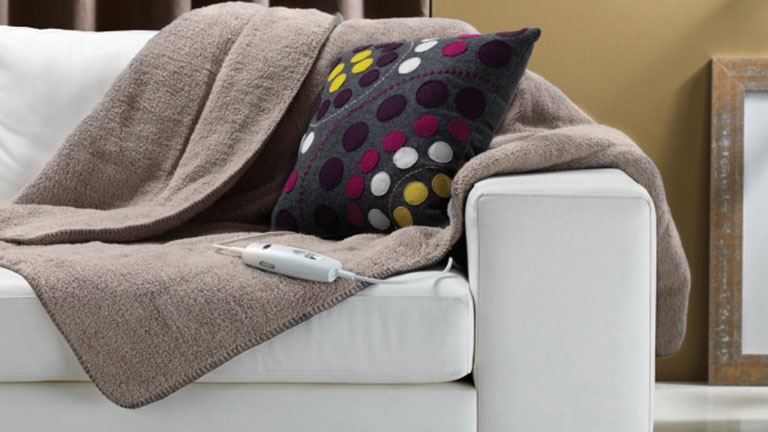 Heated blankets are an affordable way to ensure you always climb into a cosy bed — perfect for winter! A heated blanket may also help relieve some of the pain from muscular strains and injuries.
Outdoor Heaters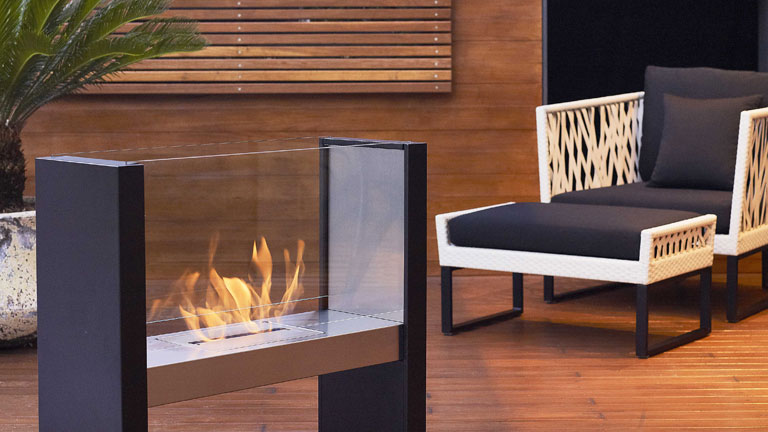 Outdoor heaters are perfect for anyone who likes to dine al fresco all year round. They are also a great way to keep your guests warm and comfortable when you are entertaining.
Heated Towel Rails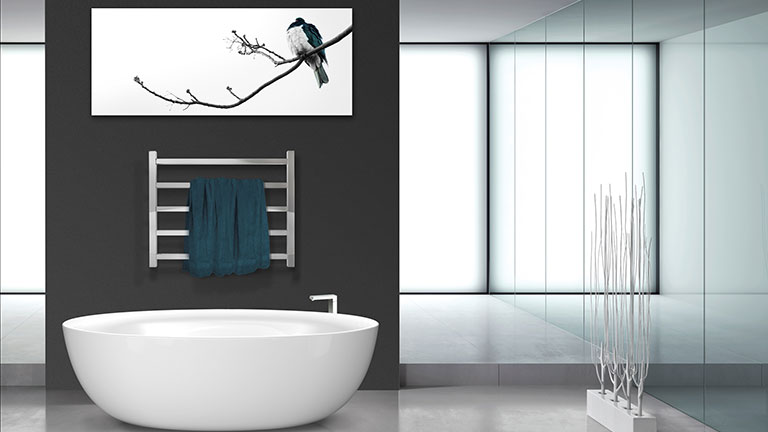 Heated towel rails keep your bathroom at a comfortable temperature and ensure you have a warm towel ready after showering or bathing. Available in a range of styles.