Home Office Furniture Buying Guide
Purchasing Home Office Furniture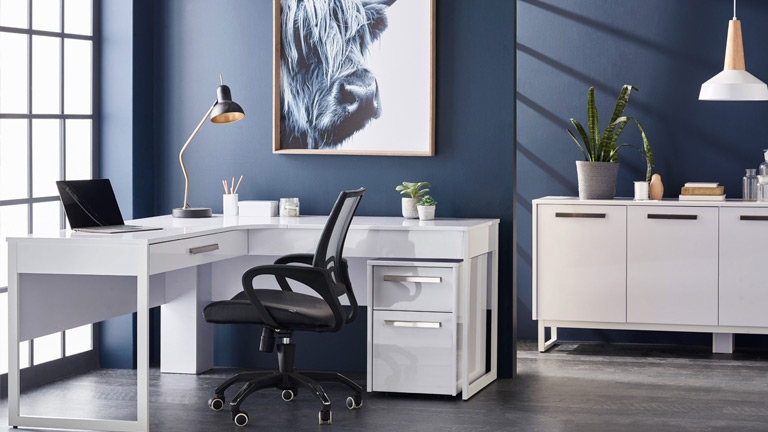 Consider the following when purchasing desks, office chairs, bookcases and display cabinets:
Shop for your space. If your home office is on the small side, a corner desk can help you make the most of the available space.
If you work from home, invest in a desk chair with multiple adjustments, 5 legs, lumbar support and arm rests so you can stay comfortable throughout the day.
Always consider OH&S: the top of your monitor should be around eye-level and your office chair should enable you to place your feet flat on the ground.
If you will be welcoming clients into your home office, consider purchasing a glass display cabinet so you can show off your awards and qualifications.
Types of Home Office Furniture
Desks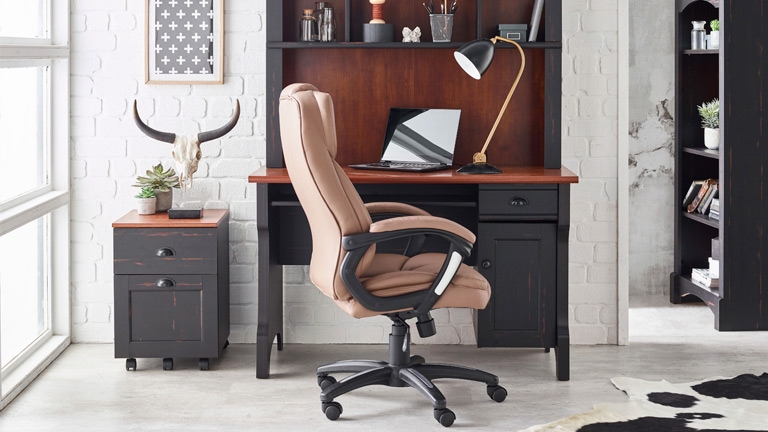 The desk is perhaps the most important part of any home office as it can have a huge impact on how productive you are throughout the day. Consider the following when shopping for desks:
Shop for a desk according to how you will use it. If you need to work with and store lots of papers, for example, consider a desk with a large desktop and built-in drawers.
If you work on a desktop computer, consider a desk that features a built-in keyboard drawer as this will keep your desk space clear and your cables hidden.
If you are trying to fit your furniture into a small room, be sure to allow for at least 1m of space in front of the desk so you can sit at your desk in comfort.
Office Chairs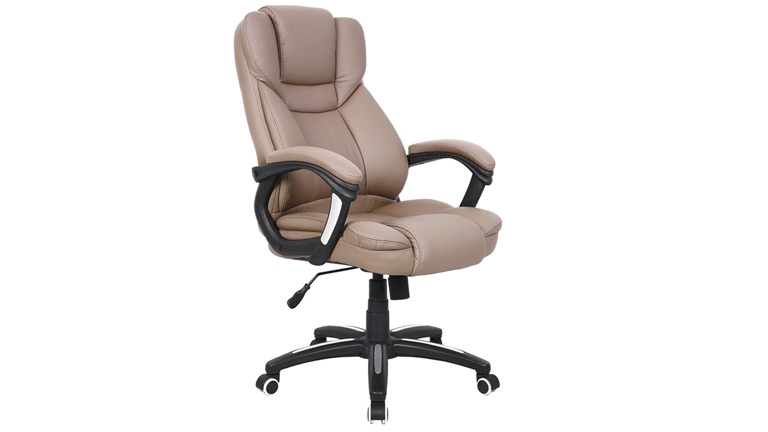 Ergonomic office chairs keep you comfortable throughout the day so you can work without distraction. Desk chairs should allow you to sit without straining and to move freely so remember the following:
Choose an ergonomic chair that has adequate seat depth (there should be 5-10cm between the front of the seat and your knees) and lumbar support (cushioning for your lower back).
If you are in your desk chair all day, look for one that can be adjusted. A reclining feature, for example, is a great way to gain a brief moment's respite from your work.
Purchasing a desk chair with a swivel function means you won't have to get up to turn around; a desk chair on castors means you can move between cabinets and your desk without getting out of your chair.
Cabinets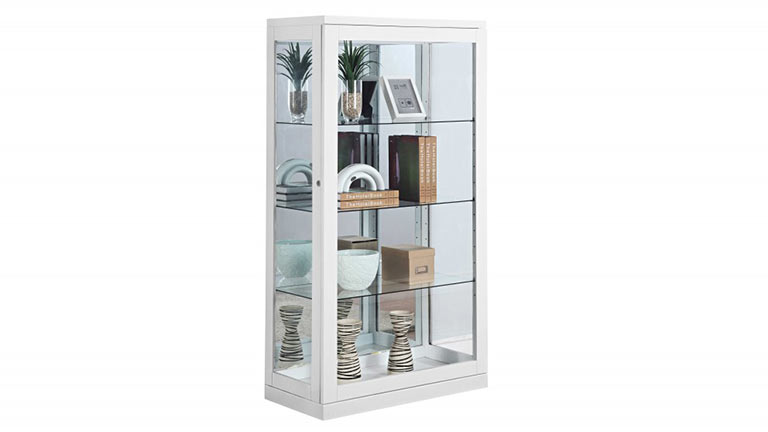 Cabinets and display cabinets help you apply the finishing touches to your home office by allowing you to show off your qualifications and awards or manage your documents with ease.
Make sure you opt for the display cabinets that allow you to show off the pieces that you want to. Adjustable shelving means your cabinet can be adapted to suit your collection.
Cabinets with a combination of drawers and cupboards will give you more storage options so you can keep your home office free from all clutter.
A display cabinet with a mirrored back will create a light and spacious feel, making them perfect for a smaller study or home office.
Home Office Furniture Considerations
How to Choose the Right Furniture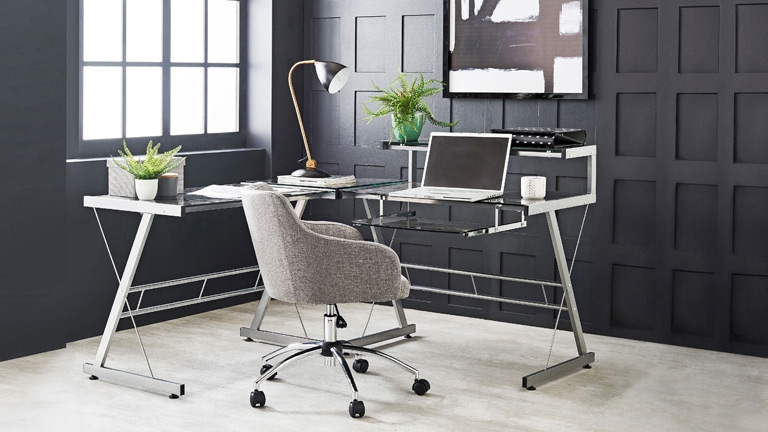 Deciding which furniture you think looks best is a matter of taste. However, if you are unsure of what will work, consider the following:
Darker wood looks bigger and heavier than lighter wood and so tends to be best suited to larger rooms.
Clutter is unsightly and can make a room look smaller than it is so always make sure you purchase furniture that offers enough storage space for your items.
Glass table tops and light coloured frames can create the illusion of light and space, which makes them ideal for smaller home offices.
Measuring the Space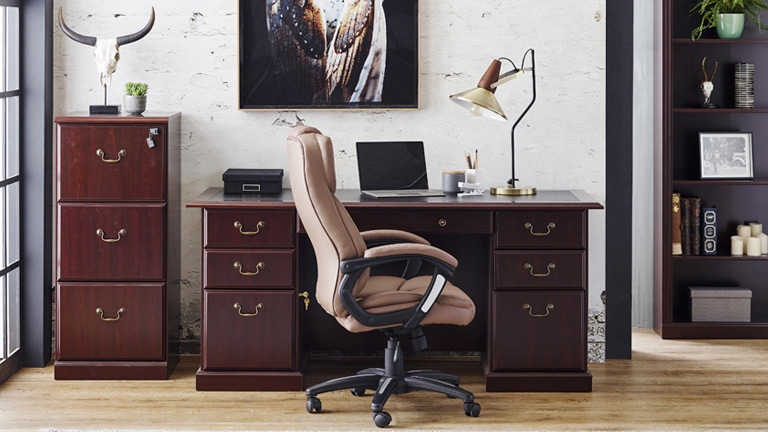 It is essential to measure all available space before purchasing any furniture. The following are a few tips that can help you buy the right pieces:
To get an idea of how furniture will sit in proportion with the rest of the room, consider marking out the piece's dimensions with newspaper.
Always remember to measure out extra space around furniture so you don't obstruct any doors or drawers and so you can move around the room freely.
Remember to measure access points to make sure the furniture will fit into your home and the room itself. Factor in immovable objects like bannisters.
Choosing the Right Frame Material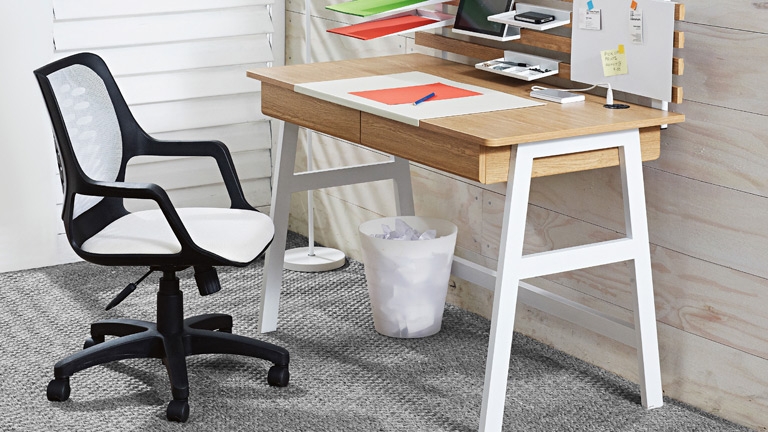 Frame material impacts upon the look, feel and lifespan of your purchase. Most choices are likely to be dictated by preference and budget but each type has its own strengths.
Solid wood furniture has a sturdy feel and is generally built to last for generations. The grain of the wood used makes each and every piece totally unique.
Veneer furniture is constructed using MDF, which is then covered with thin pieces of wood. It tends to be lighter and more affordable than the other alternatives.
Metal is the sturdiest of all the furniture materials and can add a modern feel to a room. It is also the easiest to maintain and offers outstanding longevity.
Furniture Care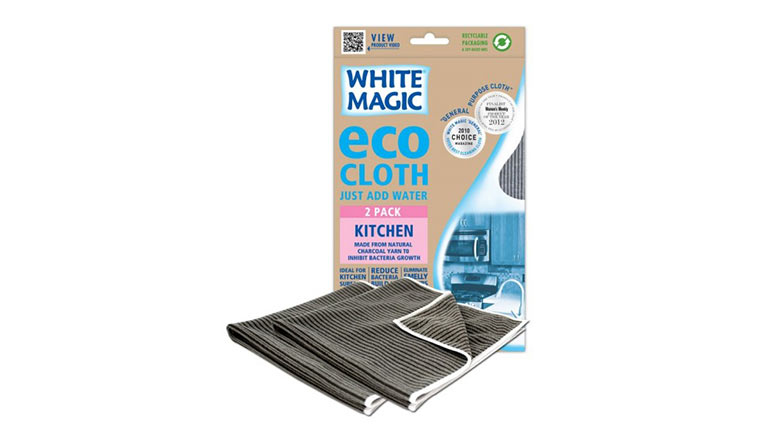 If you care for your furniture correctly it can last you a lifetime. Here are a few tips for keeping your pieces at their best:
Use glass cleaner and newspaper when wiping down glass table tops, shelving or displays as this will prevent any unsightly streaks from appearing.
Dust wooden furniture with a soft, dry cloth and try to keep pieces out of direct sunlight as this can cause discolouration.
Clean leather with specialist care products as they can help maintain its supple feel for years to come. Never scrub at spills or stains as this can degrade the leather.
Home Office Accessories
---
Desk Lamps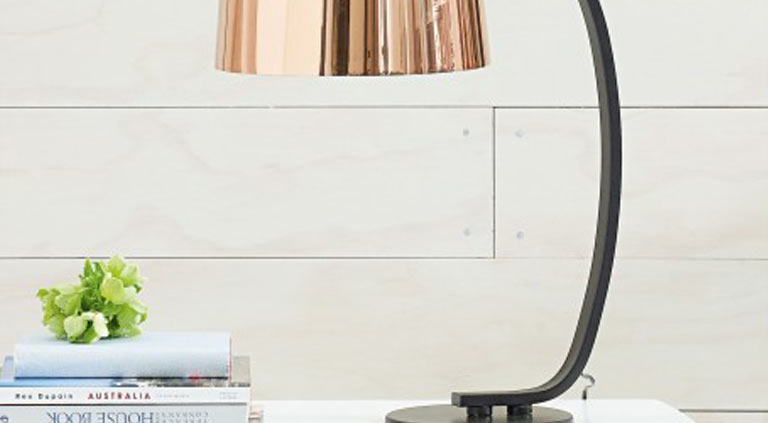 Create a comfortable working environment by adding a desk lamp to your home office. A desk lamp will allow you to work late without straining your eyes.
Coffee Tables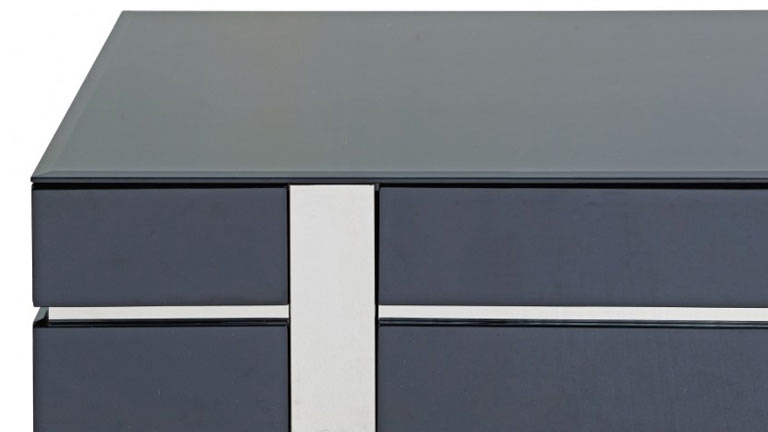 Turn the periodicals or magazines you need for your job into a design feature of your home office with a coffee table that matches your office furniture.
Lounges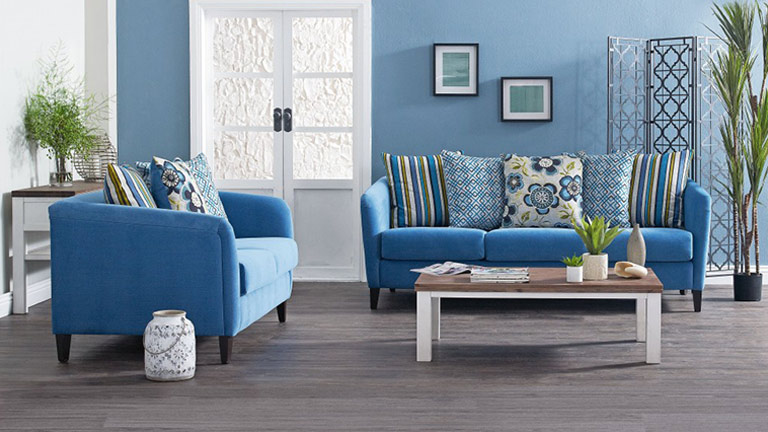 Give yourself some space to relax by including a lounge in your home office. Regular breaks can help you maintain productivity and make your working day more enjoyable.