How Coffee Machines Work
Purchasing a Coffee Machine
---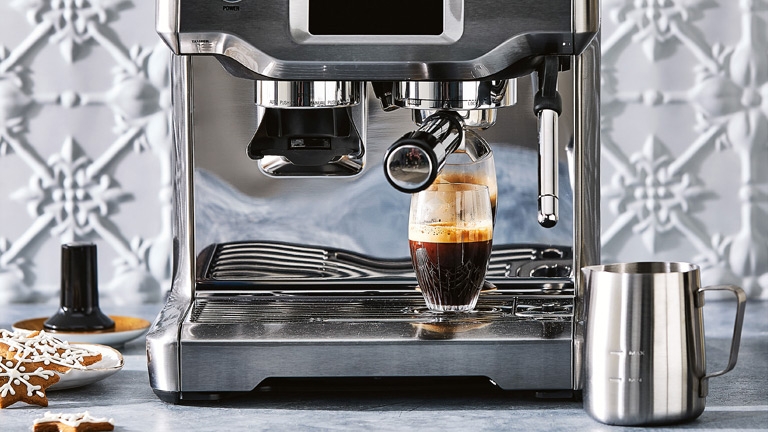 Brewing the perfect blend is made much easier with a good coffee machine. There are a number of considerations to bear in mind when choosing one:
Choose a coffee machine to suit the type of coffee you enjoy. If you only drink espressos, you could save money by opting for a machine without a milk frother.
Capsule coffee machines can be more expensive to run than the alternatives. Be aware that coffee capsules are not cross compatible between manufacturers.
Coffee machines feature either a pump (thermoblock) or a pressure system. Pump machines produce better results as they keep water at optimal temperatures.
If you entertain regularly, opt for a coffee machine with a large water tank. If you live alone, you could save yourself money by opting for a smaller model.
Types of Coffee Machines
Manual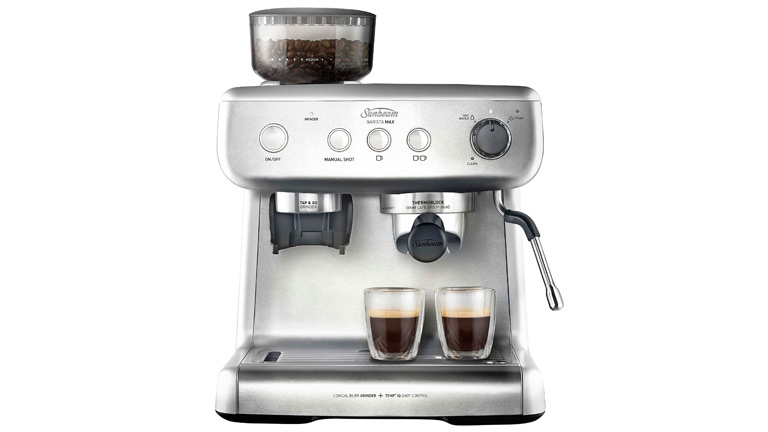 Manual coffee machines (sometimes referred to as an espresso machine) require more preparation than automated models. However, they bring the full barista-experience to your home.
Pressure machines boil the water in the tank and force the steam through the coffee. This method is effective but it can scald the coffee and affect the flavours.
Pump machines feature a separate thermostatically-controlled boiler, which keeps water at the optimum temperature (85-90˚C). Water is then passed through the coffee at the optimum pressure to produce outstanding results.
Getting the best results from a manual coffee machines requires a certain level of skill and knowledge. However, the techniques involved can be picked up easily.
Capsule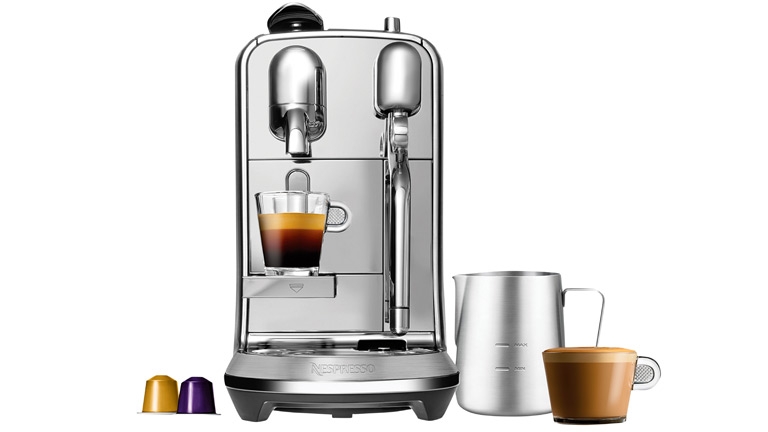 Capsule coffee machines work in a similar fashion to manual machines except for the fact that they require next-to-no involvement from the user.
Capsule coffee machines are the cleanest, fastest and most convenient of all varieties. Simply pop in the capsule, close the lid and wait.
Capsule manufacturers use different kinds of coffee in their capsules so it is advisable to try the various brands to establish which one you prefer.
Some capsule coffee machines will also allow you to make other drinks such as tea and hot chocolate. Again, establish which brand offers you the drinks you love before purchasing.
Automatic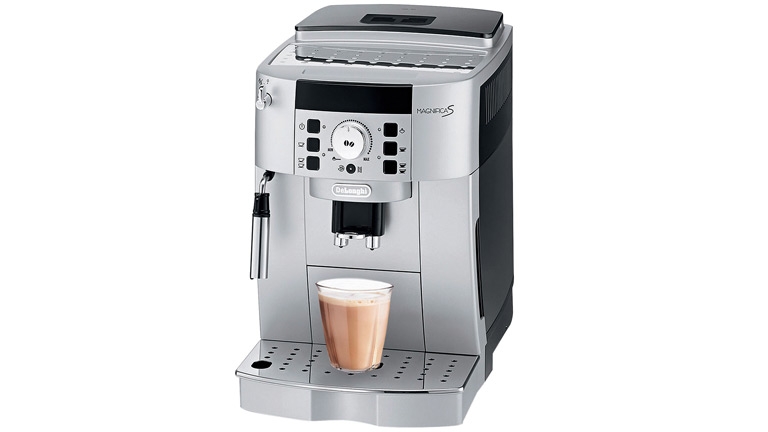 Automatic coffee machines use the same systems as a manual machine. However, they can go from bean-to-cup at the push of a button.
There are varying degrees of automation. All models can grind beans and many can even froth the milk and clean themselves at the end.
Automatic coffee machines with built-in grinders can create hugely rich flavours. They grind the perfect amount for each cup so the coffee always stays fresh.
An automatic coffee machine will likely offer numerous drinks settings so you can make exquisite coffees without any prior knowledge of the techniques involved.
Coffee Machines Features
Factors that Affect Taste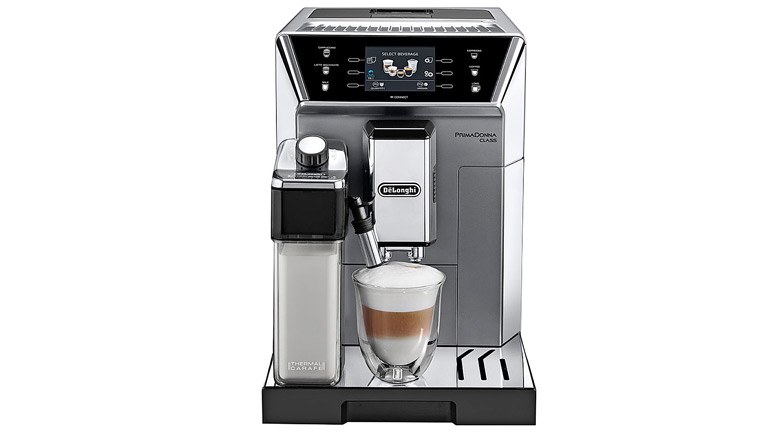 There are three key variables that can affect coffee taste. Good coffee machines manage these to create the perfect crema every time.
Temperature: the water that is passed through the coffee should be at between 85-90°C. Pump models have a thermoblock system which ensures coffee is not scalded by excessive water temperatures.
Pressure: bar pressure dictates the speed at which the water meets the coffee. 10-19 bar is the optimum. Anything outside of this and coffee flavours could be spoiled by a water flow that is too fast or too slow.
The grind: if coffee is ground too fine or too coarse, it can affect the taste. Automatic and capsule coffee machines eliminate this variable from the equation for best results every time.
Coffee Grinders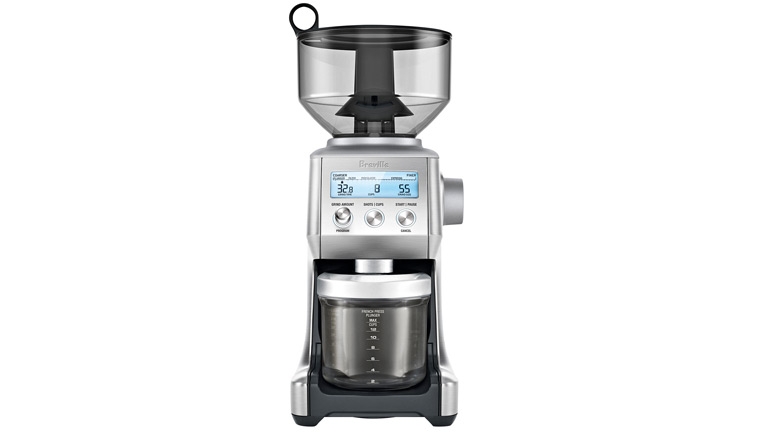 There are a variety of coffee grinders on the market. If the coffee machine you like has a built-in grinder, check to see which technology it features.
Wheel burr grinders: beans are crushed between two wheels, one spinning very fast and the other stationary. These can be noisy.
Conical burr grinders: a metal cone at the base rotates against another surface at the top. These spin more slowly, are less prone to clogging and are quieter.
Blade grinders: beans are sliced using a blade. Blades can lead to an uneven grind and leave coffee with a slight burnt taste if left to run for too long.
Milk Frothing and Steaming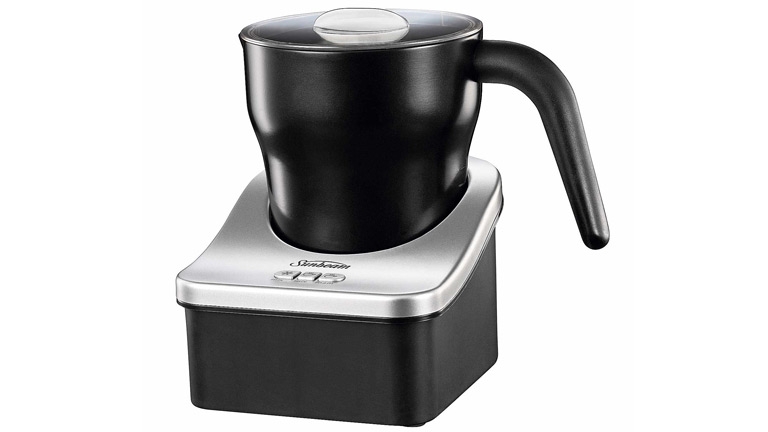 If you like to drink coffees with hot milk such as a cappuccino or a latte then you should shop for a coffee machine with a milk frother or a steam wand.
Milk frothers add air to the milk, creating a sweet taste and a light texture. Most milk frothers do not heat the milk at the same time.
A steam wand injects steam directly into the milk, creating hot, frothy milk. Froth levels can be controlled by how far under the milk level the wand is placed.
If you only drink black coffee or espressos, then you could save yourself money by opting for a coffee machine without a frother or a steamer. Frothers can be purchased separately.
Coffee Machine Accessories
---
Coffee Accessories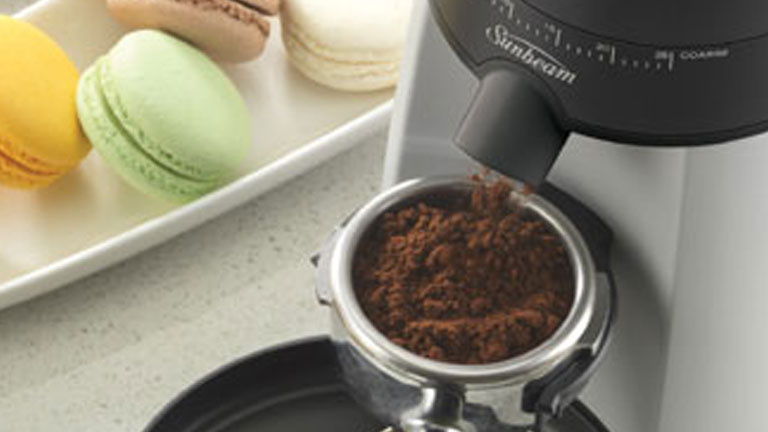 Supplement your coffee machine with milk frothers, cleaning tablets and coffee grinders. Brew cafe style coffee at home with our extensive range of coffee accessories. Be the barista you always wanted to be.
Capsules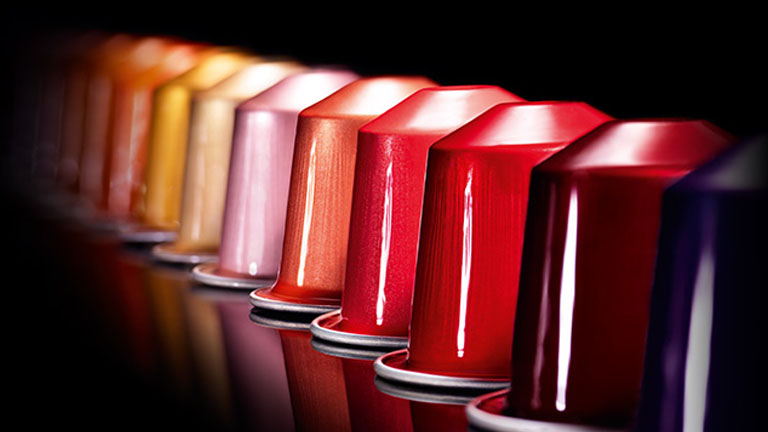 Coffee capsules produce great tasting coffee with practically no involvement from you. They are available in a wide variety of flavours, including tea and hot chocolate.
Drinkware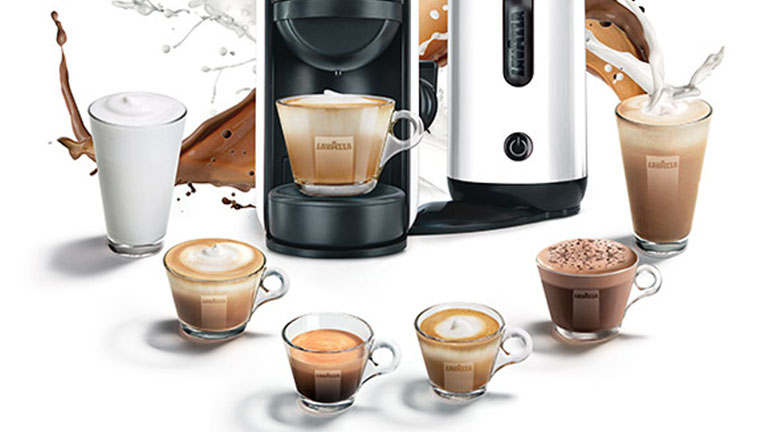 Using the right coffee cups can help you get even more from your coffee break. Choose from the likes of sophisticated glassware and insulated mugs that keep drinks warm.