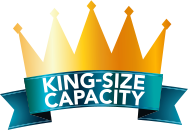 King-Size Capacity & Care
The king-sized washing machines available from Harvey Norman combine the latest innovations to ensure your garments remain fit for a king with the huge washing capacity that lets you get more done in one go.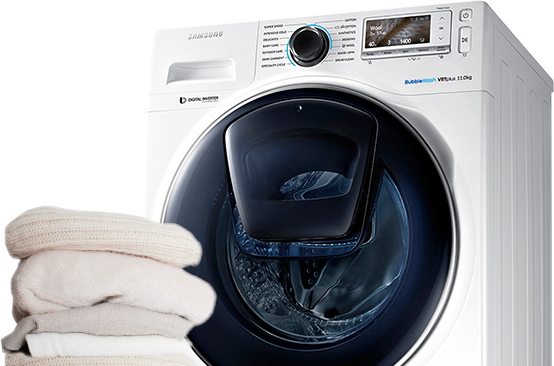 Less Loads

Less Water

Less Power

Less Detergent

Less Time
Clothing care you can trust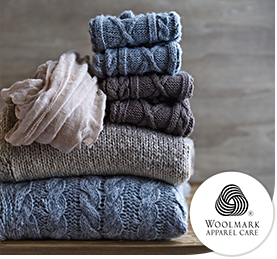 Wash your delicate, woolen items at home in confidence. Many leading brands now have Woolmark certification, meaning you can clean those 'hand wash only' items without worrying about causing damage or shrinkage. With a specialised wool-care programme, you can rest assured that your woolens will retain their shape, texture and quality for years to come.
Compare the different capacities
With a king-size washing machine, you can get more laundry done in less loads. But you won't just cut down on time spent washing - getting more done in the one go means you'll save on water and detergent in the long run too. Check out how much more* you can fit in each load.
Drag the slider to compare between the different capacities
1

Sheets
2

Shirts
3

Under Wear
4

Wash Cloths
5

Bath Towels
6

Table Cloths
7

Pillow Cases
8

Handkerchiefs
Shop our full range of King-Size
Capacity Products
Whether it's a top or front loader or a combi machine, the friendly staff at Harvey Norman can help find the right king-size washer to suit your needs!
Decided on which King-Size Washing Machine is right for you?
When you buy a new washing machine from Harvey Norman, you can rest assured knowing that the hassles are over. Flexibility, quality customer service and prompt delivery add up to a superior shopping experience, from beginning to end.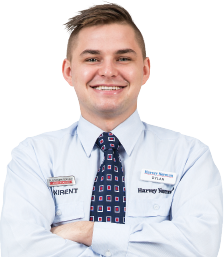 Our Delivery Promise
If you order an in-stock product by 3pm on a weekday, we can have it delivered the next day*1. So should your old washer suddenly break down, Harvey Norman can get a new one to you as soon as possible.

We'll contact you the day prior to delivery to confirm your details and give you an estimated delivery time. On the delivery day itself, the driver will contact you one hour before arrival to confirm that you will be at home to receive your order.
Premium Delivery Service
To make things even easier, we also offer a premium delivery service that can provide installation*1 of your new washing machine, and removal of your old washing machine and any packaging*1.

Find your local store to discuss pricing.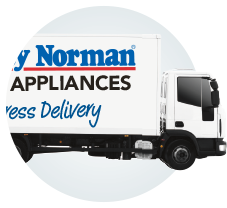 ↑