No matter what your favourite entertainment is, if you want to buy a great TV, why choose anything else? It's OLED or OLED.
What is OLED®
An entertainment game changer.
OLED® TVs use a screen technology that works in a totally different way to traditional LCD/LED screens. OLED is not a reference to the screen resolution – it's actually the use of organic light emitting diodes to make the screen light up.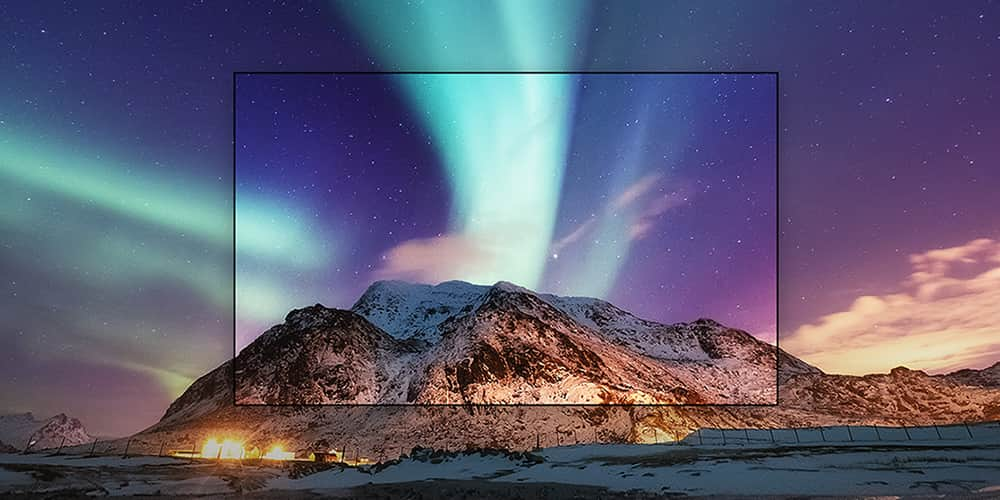 It's all in the lighting.
LCD/LED TV screens are lit by a backlight that shines light through a series of layers and filters to create an overall picture. OLED's revolutionary technology creates perfect blacks, breath-taking colours and incredible contrast by lighting up each individual pixel independently, with no backlight.
Shop the range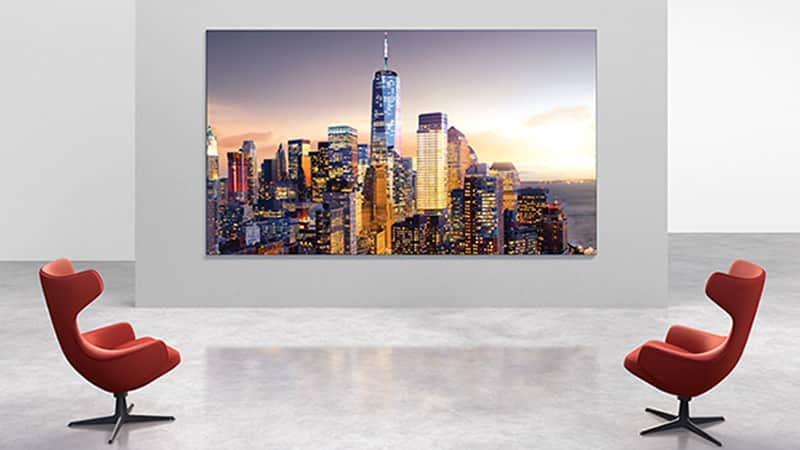 Amazing from any angle.
OLED's pixel-by-pixel lighting results in an amazing picture from edge to edge with no light bleed. Even from wide angles, you'll experience incredible black levels and brightness - so whichever seat you're in is always the best seat in the house.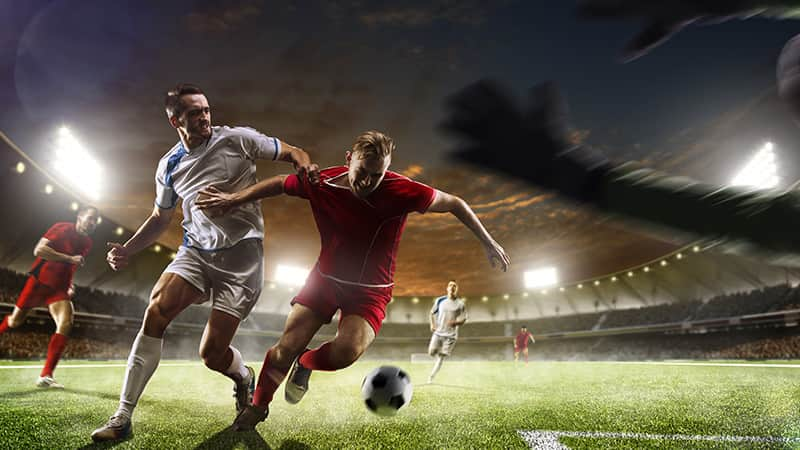 Immerse yourself in the action.
Refreshing Refresh Rate. Movie buffs, sports fans and gamers alike will love how OLED TVs deliver improved refresh rates. However you use your OLED TV, it'll be an astonishingly vivid and exhilarating experience, every time.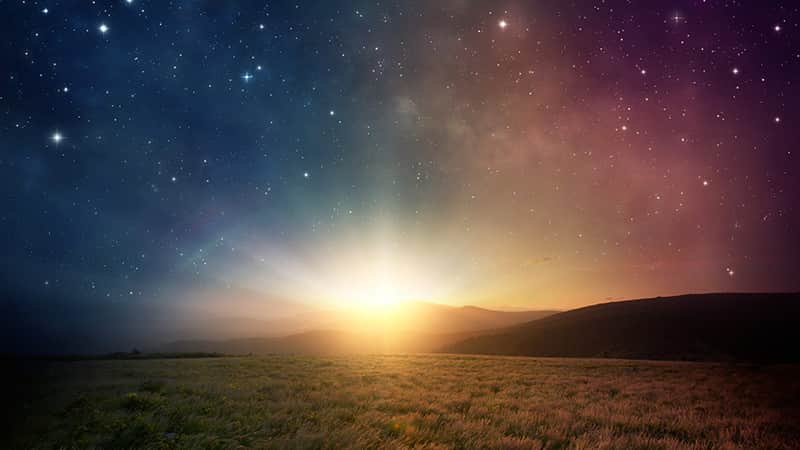 Perfect Blacks for incredible detail.
Experience enhanced contrast. OLED's deep, rich blacks and dazzling whites complement each other to perfection, creating extraordinary clarity of contrast. So even when the action takes place at night, you won't be left in the dark as to what is actually going on.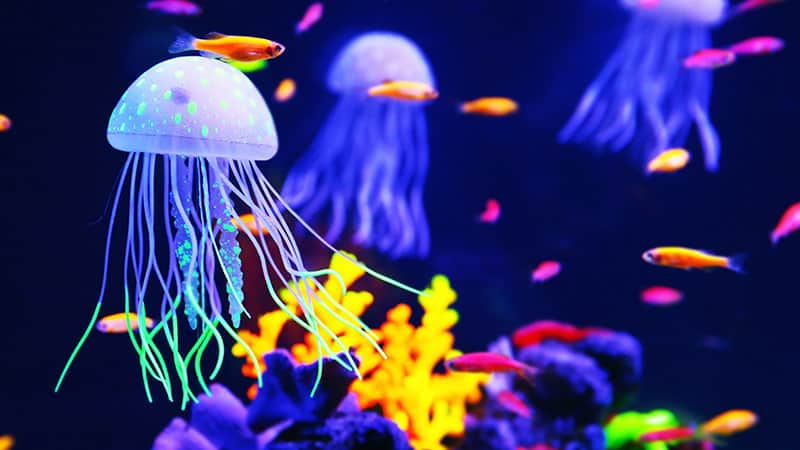 The OLED Difference.
Extraordinary colour quality. OLED Technology does not use backlights, producing the most hair-raising blacks. This enhances the over one billion beautiful and vibrant colours to deliver a truly cinematic viewing experience.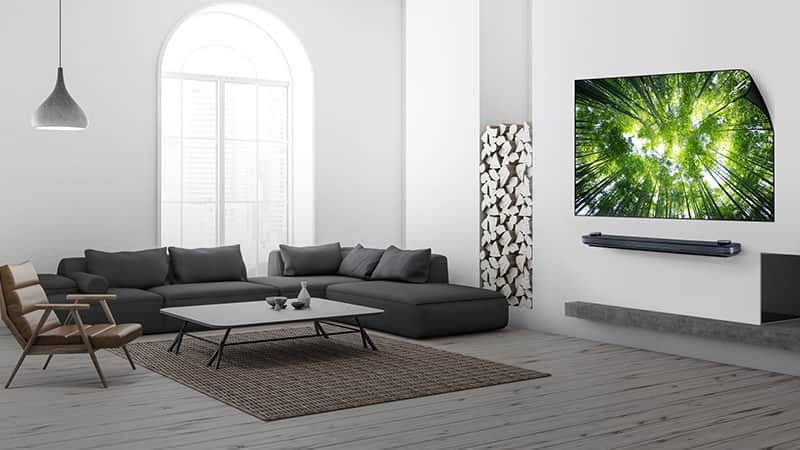 Perfectly at home, anywhere.
Designed to delight. OLED screens can be slimmer than 4mm. This allows OLED TVs to come in a range of thicknesses and sizes – even in rollable form!