Picture Quality without Equal
Self-lighting pixel technology brings over a billion, vivid colours to your media set up so you can enjoy true-to-life images across all your favourite content.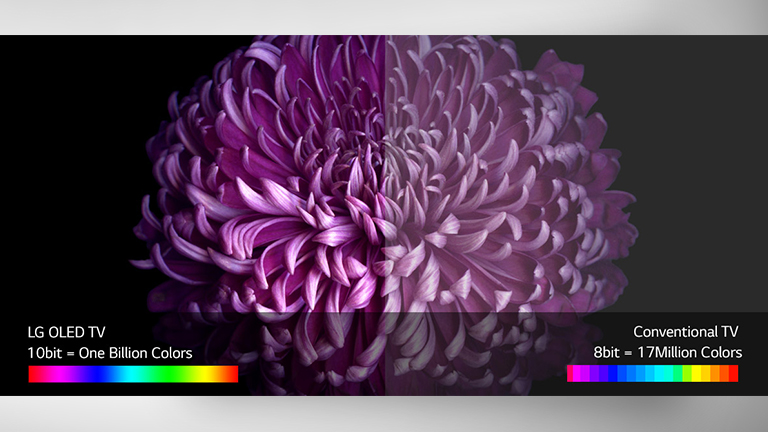 How OLED TVs Work
The secret to OLED TVs is self-lighting pixel technology. Each pixel has the capability to switch on and off independently so your TV no longer has the need for backlighting, which can negatively affect colour accuracy. These self-lighting pixels have the power to produce over a billion colours—including perfect blacks—so you see every detail of every scene. You'll even be able to enjoy this high contrast and colour from wide angles so all viewers get the same enthralling experience.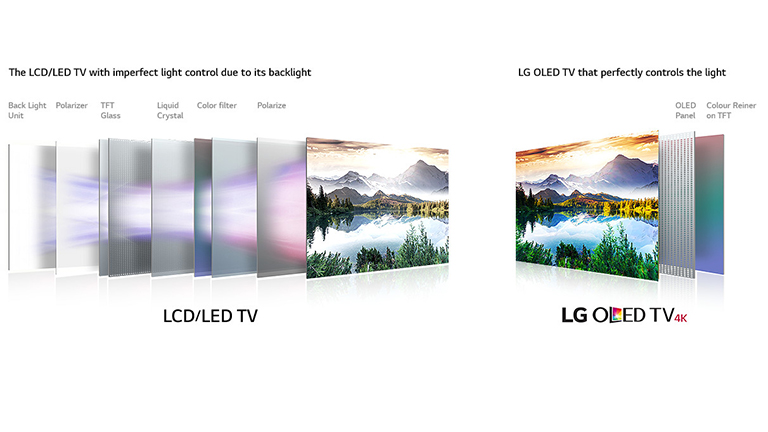 Shop the OLED TV Range
LG OLED TVs combine astounding image realism, expansive screens and ultra-thin displays to deliver the best in television technology.
Immersive Audio with Dolby Atmos®
LG OLED TVs support Dolby Atmos so you can go even deeper into your favourite media. Atmos creates a surround sound experience by using the surfaces in your home to reflect audio so you encounter content from every angle—including from above.
With an ever-growing range of Dolby Atmos material becoming available, OLED TVs bring a cutting edge, immersive AV experience to your home.
---
Active HDR and Dolby Vision
LG OLED TVs support Dolby Vision, the premium HDR format favoured by the best filmmakers, alongside other high-end HDR formats such as HDR 10.
By calibrating the contrast of individual scenes, Dolby Vision is able to deliver the highest quality picture. This means that during a two hour film, it may calibrate and recalibrate as many as 170,000 times so you get to view content exactly as the director intended.
---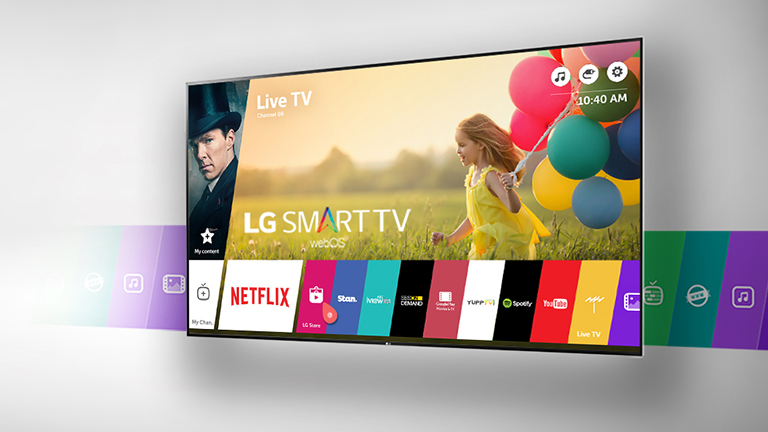 LG Smart TV
OLED TVs put the best of the web and streaming services such as Netflix and Stan at your fingertips. Do away with extraneous external connections and access what you want, when you want it directly from your TV. And when paired with the LG Magic Remote, all you have to do is point, click and enjoy.