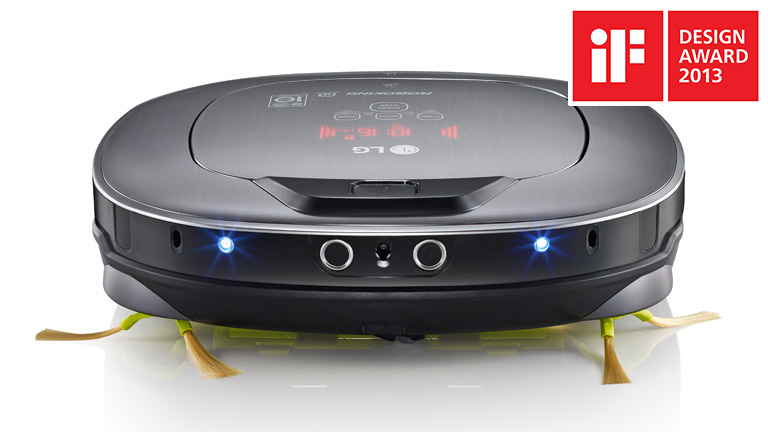 LG Roboking Square Vacuum Cleaner with Pet Brush
The Roboking lets you clean the floors in your home without lifting a finger. Equipped with Robonavi technology for optimum coverage, a high performance inverter motor for powerful suction and a square design for improved corner cleaning, this robotic vacuum represents the next generation of home cleaning.
---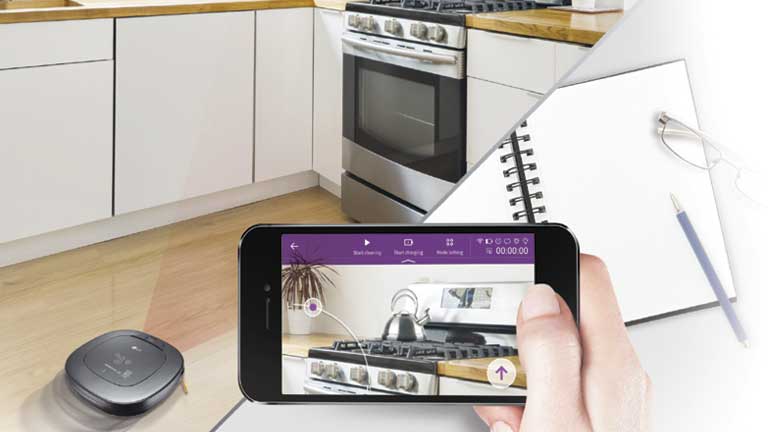 HomeView
Roboking lets you see what is happening inside your home even when you aren't there.
Equipped with a forward-facing, mounted camera, Roboking allows you to view real time footage through the Active SmartThinkQ app.
When connected to the vacuum via the app, you can even set it to clean and control its route with the virtual joystick.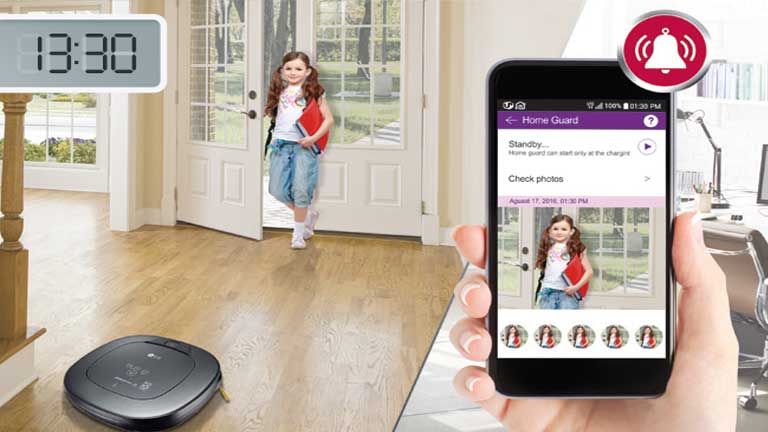 HomeGuard
Roboking can also keep you up to date with what is happening in your home.
A built-in motion sensor will activate the camera if movement is detected inside your house. Roboking then takes five photos in quick succession and sends them directly to you.
All you have to do to enable this feature is set the vacuum to security mode. After 5 and a half hours in security mode, Roboking automatically returns to its charging station so it'll be ready for the next task.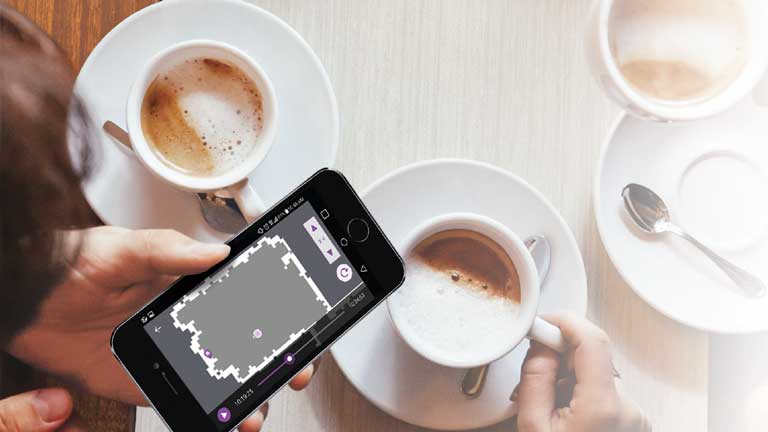 Cleaning Diary
Roboking lets you schedule cleaning operations so you can simply set and forget.
What is more, Roboking even keeps you up to speed with its progress.
The vacuum draws a cleaning map of your home, which you can then view on compatible mobile devices. Roboking uses this map to show you where it has cleaned and how long it took.
For an in-depth review of the process, just watch the cleaning footage captured by the on-board camera.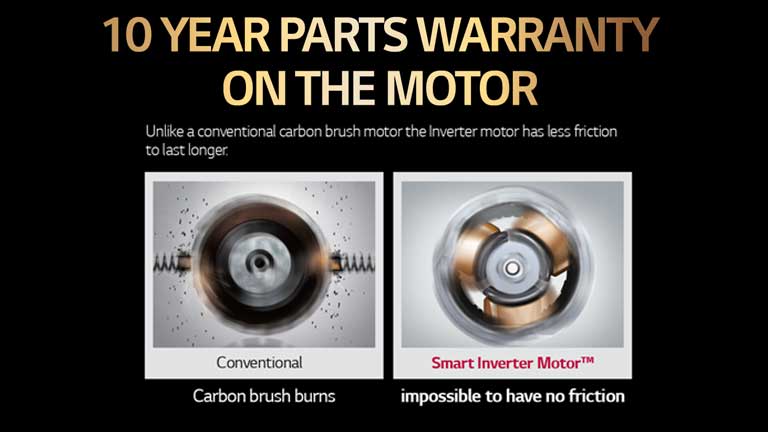 Smart Inventor Motor™
Roboking is equipped with a smart inverter motor for increased power, reliability and durability.
In fact, the inverter motor is so powerful that is can rival the performance of most barrel and upright vacuums.
A dedicated turbo mode maximises the RPM of the brush and suction motors to make light work of tougher jobs. Turbo mode is automatically activated when the Roboking is cleaning carpet.
A built-in micro CPU also manages the voltage output to deliver a more stable performance and a longer battery life.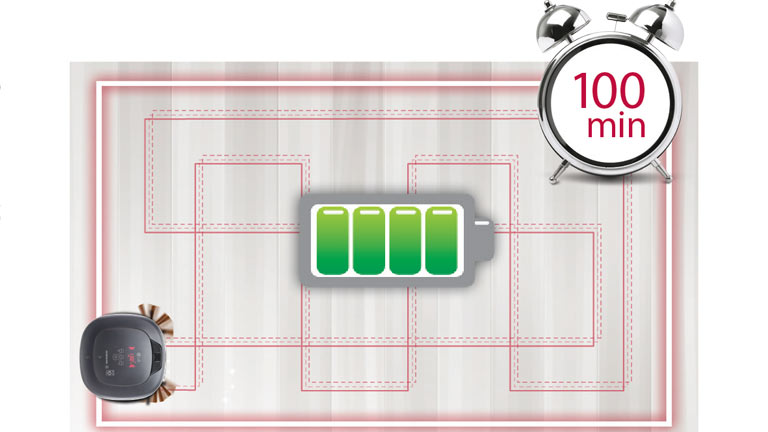 Thorough Cleaning
Roboking features a square design and longer side brushes to remove dust from any and every corner.
What is more, Roboking also boasts four, fully automatic cleaning modes and Dual Eye 2.0 technology so it can effectively perform virtually all floor cleaning tasks, day or night.
An easy-out dust bin also minimises spillages during the extraction process so you don't have to waste time cleaning the same areas twice.
LG 'Cord Zero Handstick' Stick 2-in-1 Vacuum Cleaner
Equipped with dual power packs that enable 60 minutes of use, anti-tangle technology that prevents pet hair from clogging in the brush, a lightweight yet durable inverter motor and a detachable hand vacuum for spot cleaning, the LG CordZero Handstick has the power and the technology for every job.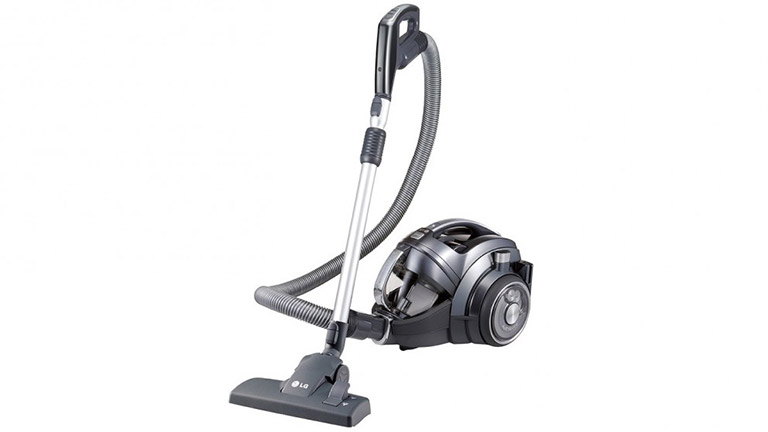 LG CordZero Cordless Vacuum Cleaner
40 minutes of run time, Motorised Dust Compression, 200W of power and Robosense Automatic Following technology, which means you don't have to drag the vacuum cleaner around your home, combine to make this barrel vacuum hugely convenient and highly effective. 4-stage HEPA filtration also means this vacuum is ideal for allergy sufferers.