G29 & G920
Driving Force Racing Wheel
The Logitech Driving Force G29 (for PlayStation 4 and PC) and the G920 (for Xbox One and PC) bring the thrills of high–octane racing to your home.
Advanced gaming technology and high–tech components combine to re–create with breath-taking accuracy the rush of driving at speed. Pressure sensitive pedals and a finely-tuned feedback system mean you can engage with the intricacies of every turn: use the feel of the wheel to establish just how much grip you have and just how far you can push your car. Develop this knowledge to gain a deeper understanding of the course and your vehicle so you can start recording your best times and leaving your rivals for dead.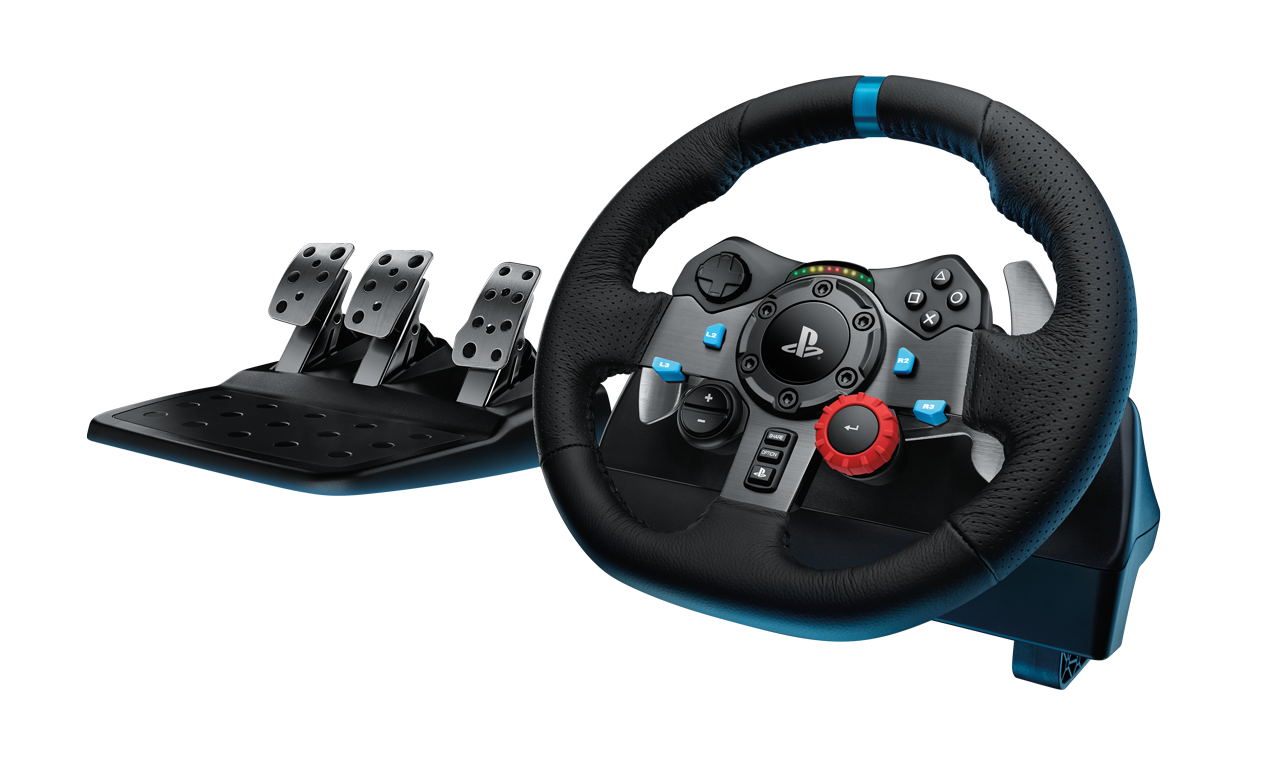 G29 Racing Wheel
For Playstation 4 and PC
Enhance your console experience
The Logitech G29 takes racing games to the next level. Compatible with both the PlayStation 3 and PlayStation 4, the G29 steering wheel and pedal set re–create with stunning fidelity the feeling of driving a high–performance vehicle so you can get closer than ever to the thrill of racing. Feel every turn and use that knowledge to harness the power of your car, shave seconds of your best times and dominate the track.
Add to cart
Key Features
G920 Racing Wheel
For Xbox One and PC
Realistic console experience
The G920 brings accurate racing simulation to the latest Xbox One and PC racing games. This racing steering wheel and pedal set allows you to feel every turn, bump and wobble so you know exactly how and when to push the car to shave seconds off your best time. Such is the accuracy and fidelity of the performance, it's entirely possible you'll never want to play a racing game with a conventional controller again.
Add to cart
Key Features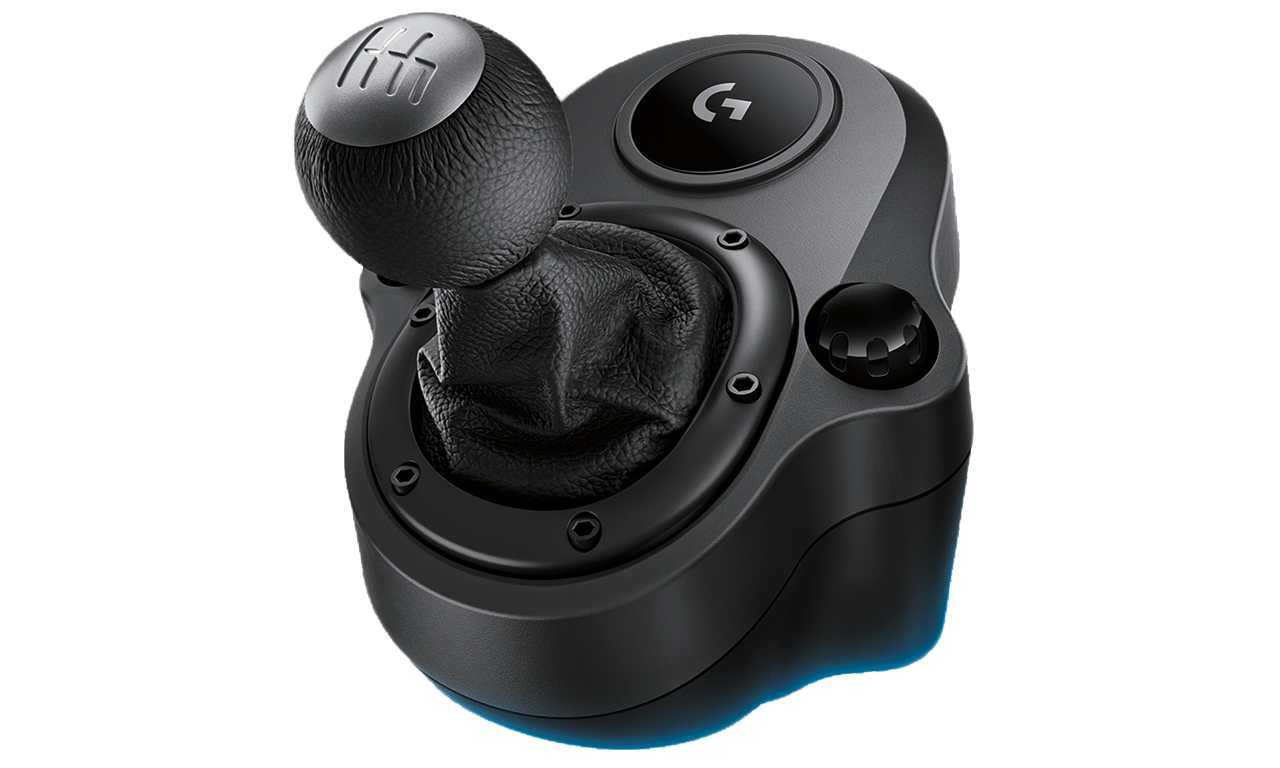 Driving Force Shifter Attachment
Designed for G29 and G920 Driving Force Wheels
Enhance the feeling of realism by adding the Driving Force Shifter attachment to your G29 or G920 racing system. Designed to look and feel exactly like the gear stick of a performance vehicle, this manual transmission add–on gives you greater control and realism when coming into bends, exiting on to straights and overtaking your rivals.
Add to cart
Key Features
SPECIFICATIONS
PART NUMBER
941–000115
WARRANTY INFORMATION
2–Year Limited Hardware Warranty
PACKAGE CONTENTS
Steering Wheel
Pedals
Power Adapter
User Documentation
SYSTEM REQUIREMENTS
Playstation®4 or Playstation®3
Powered USB port
OR
Windows® 8.1, Windows 8 or Windows 7
Powered USB Port
Internet connection and 150MB hard drive space (for optional software download)
Games that support Logitech® force feedback racing wheel
PHYSICAL SPECIFICATIONS
Wheel
Height: 270mm (10.63 in)
Width: 260 mm (10.24 in)
Length: 278 mm (10.94 in)
Weight without cables: 2.25 kg (4.96 lb)
Pedal
Height: 167 mm (6.57 in)
Width: 428.5 mm (16.87 in)
Depth: 311 mm (12.24 in)
Weight without cables: 3.1 kg (6.83 lb)
TECHNICAL SPECIFICATOINS
Software Support (at release): Logitech Gaming Software
Connection Type: USB
USB VID_PID: 046D_C24F (PC Mode)
USB Protocol: USB 2.0
USB Speed: Full Speed
Indicator Lights (LED): Yes
WHEEL
Rotation: 900 Degrees Lock-to-Lock
Hall-Effect Steering Sensor
Dual-Motor Force Feedback
Overheat Safeguard
PEDALS
Nonlinear brake pedal
Patented carpet grip system
Textured heel grip
Self-calibrating
MATERIALS
Wheel spokes: Anodized aluminum
Wheel cover Hand-stitched leather
Steering shaft: Steel
Shifter paddles: Brushed stainless steel
Mounting clamps: Glass-filled nylon
Pedal frames and arms: cold rolled steel
Pedal faces: Brushed stainless steel
Pedal piston sleeves: Polyoxymethylene thermoplastic (POM)