Microwave Ovens Buying Guide
Purchasing a Microwave Oven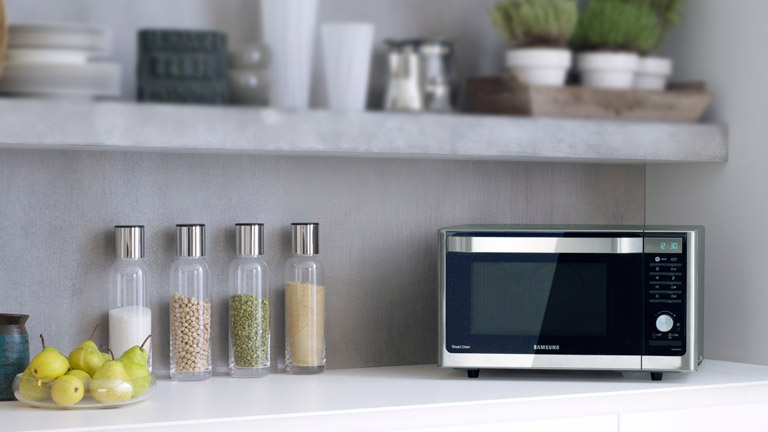 Consider the following when shopping for a microwave:
Choose a microwave that complements or expands your existing appliances. For example, a convection microwave can be a plus for cooking small quantities rather than turning on a full sized oven as it will brown as well as microwave.
Consider the initial cost of the microwave against its efficiency. An efficient microwave could save you money in the long run.
Not all crockery and containers can be used in a microwave. If you don't have microwave safe equipment, factor this into your budget.
If you live in a house with young children, consider opting for a microwave with safety features such as child locks.
Types of Microwave
Conventional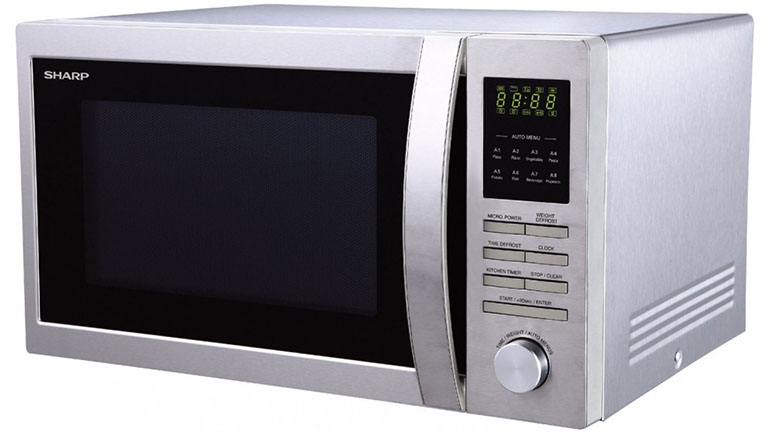 Conventional microwaves (sometimes referred to as standard microwaves) are the most common and most affordable variety.
A conventional microwave is ideal for anyone who simply wants to heat up, defrost or reheat food. They can also be used to prepare precooked meals and simple dishes.
Conventional microwaves can be limited in terms of their functionality. However, this also means they are extremely easy-to-use.
Conventional microwave ovens do not require any complicated installation. Simply position them on the counter, plug them in and choose your settings.
Convection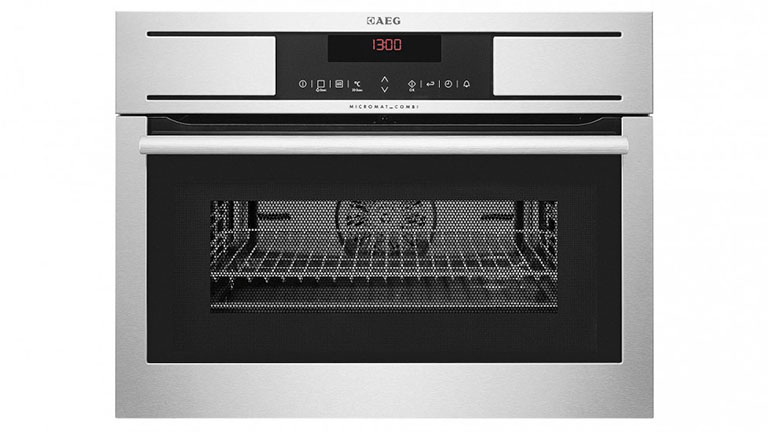 Convection microwave ovens (sometimes referred to as a combi ovens) are more versatile than conventional microwaves, offering numerous cooking functions in the same compact form.
Combination microwaves employ convection heating (fanned hot air) and a grill so you can use them for baking, browning and crisping.
Versatile and compact, a convection microwave is ideal for anyone who lives in a residence with a smaller kitchen. They are also designed to match larger ovens for expanded cooking options and consistent looks.
Built-in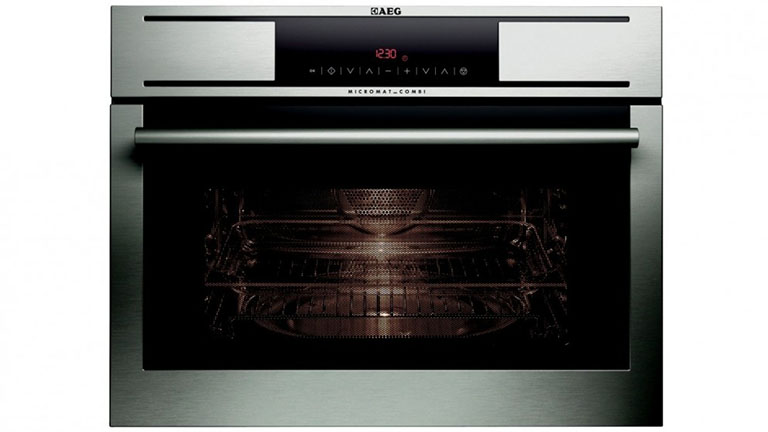 Built-in microwave ovens are likely to appeal to anyone who is having their kitchen remodelled. They can become a design feature of your new space and keep counter tops clear.
Built-in microwaves fit into a custom-built shell. They cannot be used as a standalone kitchen appliance.
Built-in and integrated microwaves tend to be a more expensive type of microwave. However, this usually means they come with a wide range of features and functions.
Built-in microwaves have specific ventilation requirements. As such, we recommend that they are installed by a professional and adhere to manufacturer's instructions.
Features to Consider
Power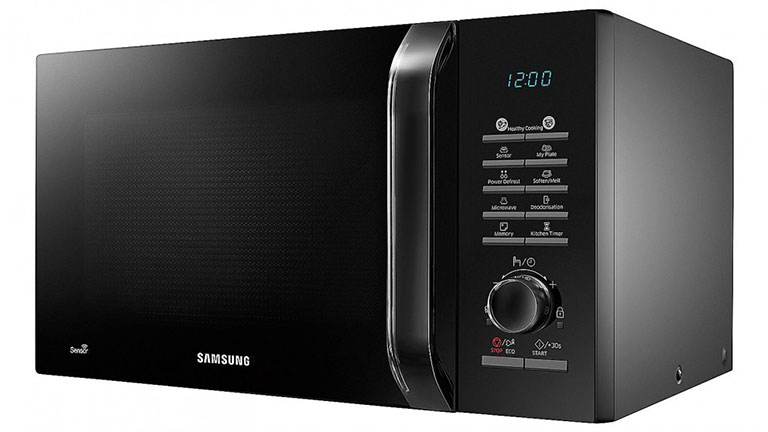 Microwave power is measured in watts and dictates how quickly a microwave can prepare food.
Microwave power ranges from around 800W to 1300W. Larger microwaves require more power to heat food effectively.
High-powered microwaves tend to be more expensive. If heating times are not essential, you could save yourself money by opting for a microwave with lower wattage.
Power should not be your main focus when choosing a microwave. Programs, functions and features are likely to have a greater influence over the utility of the appliance. Also consider an interior size to match your plate sizes and cooking containers. If you have a favourite take it with you to check.
Cleaning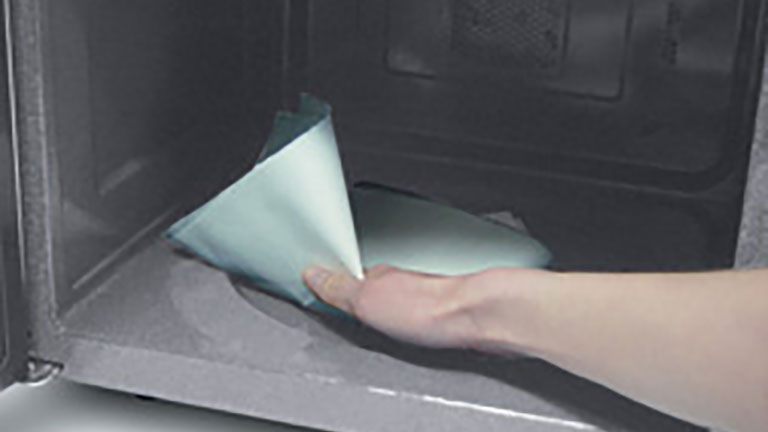 Cleaning your microwave is never an enjoyable task. It is, however, a necessity. Microwaves offer a number of features that can take the hassle out of maintenance.
It is important to remove spilled food and grease from the microwave cavity as they absorb microwave energy and negatively impact upon performance.
Most microwaves feature a rotating tray. However, it is possible to purchase flatbed microwaves. With less crevices for food to fall into, these are much easier to clean.
Some brands have a curved rear wall reducing right angles that are hard to clean and giving more useable interior space.
Size & Capacity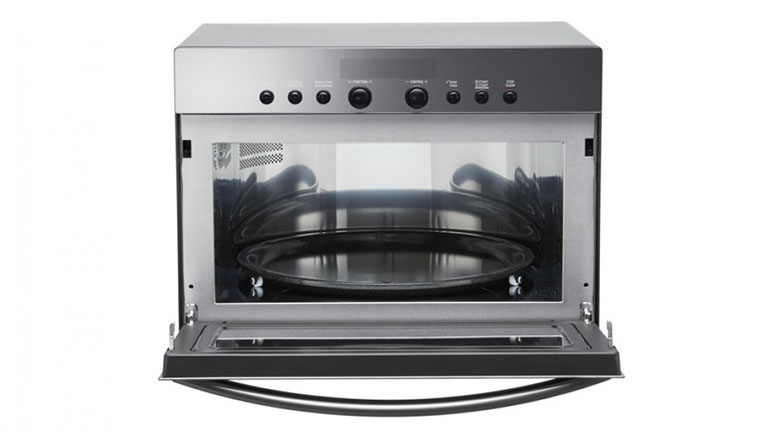 It is important to shop for a microwave that matches your lifestyle. It is also important to choose a microwave that will suit the layout of your kitchen.
Microwaves can vary substantially in size so be sure to take measurements of bench space, shelf dimensions, cabinet space etc to ensure the right fit, .This is particularly important when shopping for built-in models ( not all brands and models have trim kits to match).
When doing your measurements remember to allow ventilation space that matches the manufacturer's recommendations to avoid warranty issues.
Microwave capacities vary from about 17L to over 32L (more for integrated models). If you are shopping for a family-size microwave, consider models with a capacity of 27L and above.
Additional Features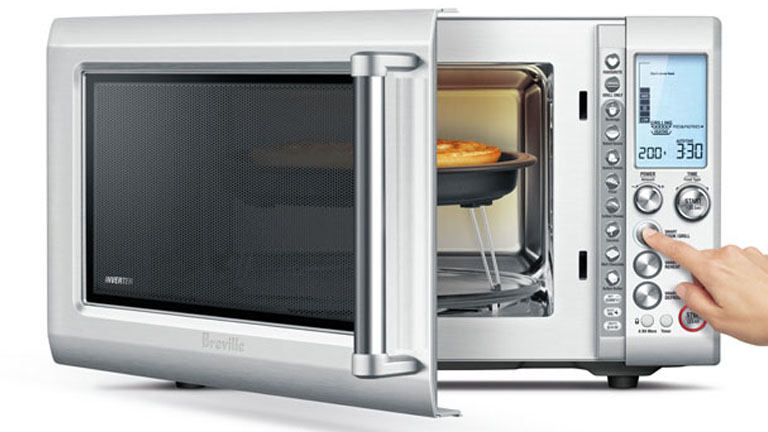 Microwave features help you get the most from your microwave oven. Here are a few to look out for:
Pre-set programs take the guess work out of microwave cooking, so all you have to do is choose the mode that matches your food, press the button and wait.
Microwaves with food sensors help you get the best results every time. Sensors measure moisture within the food and humidity inside the oven before adjusting power levels and cooking times accordingly.
If you like to shop in bulk and fill your freezer, look for a model with defrost. This uses random pulses of microwave energy to reduce defrosting times.