Outdoor Living Buying Guide
Purchasing Outdoor Living Products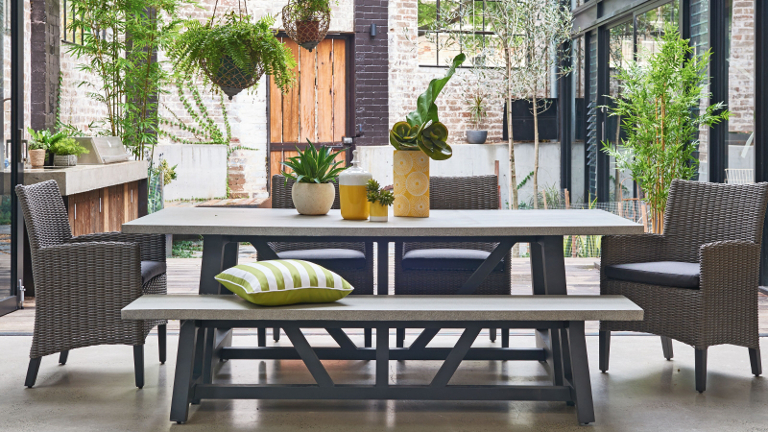 Consider the following when shopping for a barbecue, outdoor dining, lounge set or sun lounger:
Shop for outdoor furniture that suits the specifics of your space. For example, extension dining settings are great for those who love to entertain. These settings can go from compact space savers to the complete entertainer when extended.
Before making a purchase, consider the purpose of your outdoor setting. This will help ensure you are purchasing the right style of setting for your particular needs and one that compliments your outdoor space.
Choose a BBQ that balances space and a large enough cooking surface for the number of people you are cooking for. The range of cooking options available (gas, electric and charcoal) can affect the amount of time you wish to spend cooking.
Outdoor Living Products
Outdoor Lounges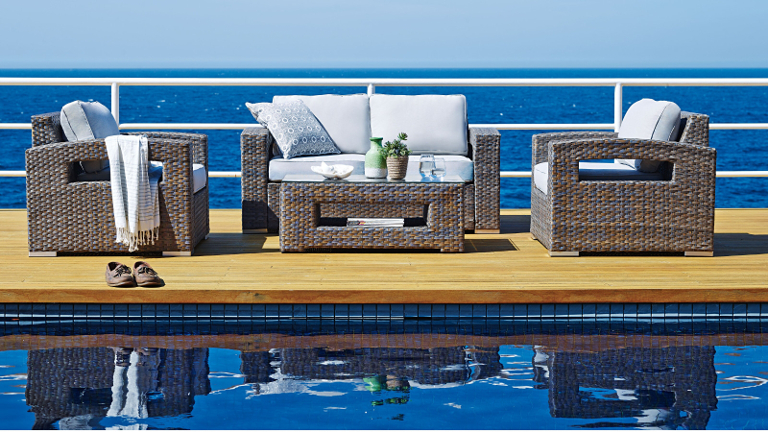 Outdoor lounges help you enjoy the creature comforts of your living room - outdoors. Durable, comfortable and easy-to-maintain, an outdoor lounge or day bed is essential outdoor furniture.
Shop for lounges large enough to comfortably seat everyone in your household. If you love to entertain, consider an additional lounge or occasional seating.
For the ultimate in relaxation, consider lounges that can recline to form a day bed so you can take a nap in the sun before entertaining guests using the same piece of furniture.
Pay attention to the amount and type of cushioning that is included with any outdoor lounge. If you love plush comfort, look for an option with thick padding and support in the right places.
Outdoor Dining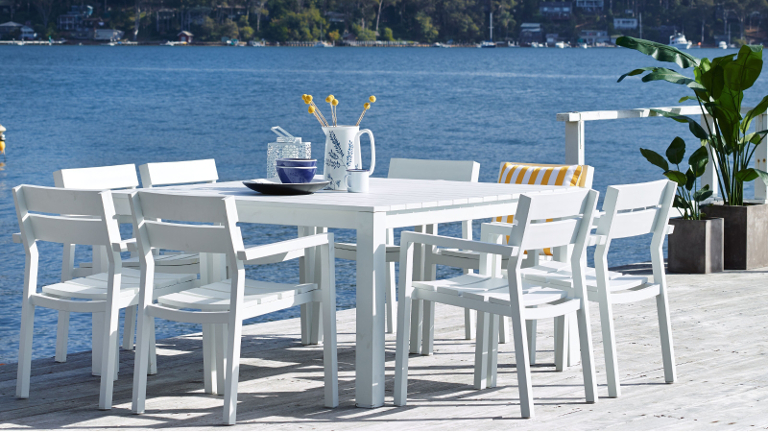 Dining al fresco is one of life's great pleasures and Australia is one of the best places to do it. Consider the following when shopping for outdoor tables and chairs so you can maximise your enjoyment:
If you have a large outdoor area or enjoy entertaining, opt for a large or extension dining setting so you are always ready no matter the number of guests.
Make sure you have enough seats for everyone in your family – and for unexpected visitors. Dining settings that include benches instead of chairs increase your seating options.
Shop for dining settings with enough space for everyone in your household. Remember that each diner needs around 55cm at a rectangular table and 75cm at a circular one.
Sun Lounges & Peripherals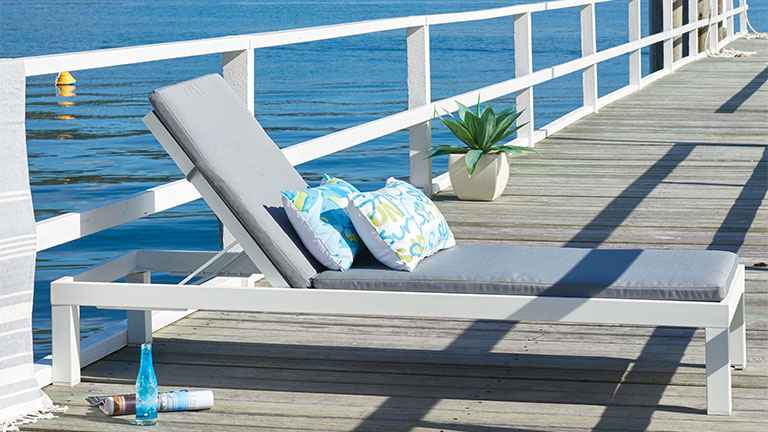 A sun lounger or comfortable chair could be everything you need to spend a blissful morning or afternoon in the sun. Consider the following when deciding what works for you:
Choose a chair or lounger that matches how much time you intend to spend in it. For example, suspended chairs may be costlier than regular chairs but they offer greater comfort.
When shopping for a sun lounger, consider a model that features a reclining function so you can adjust your seating position for greater comfort.
If you want to be able to chase the sun around your garden as it moves position, opt for a lightweight chair or lounger and make life easy on yourself.
BBQs & Grills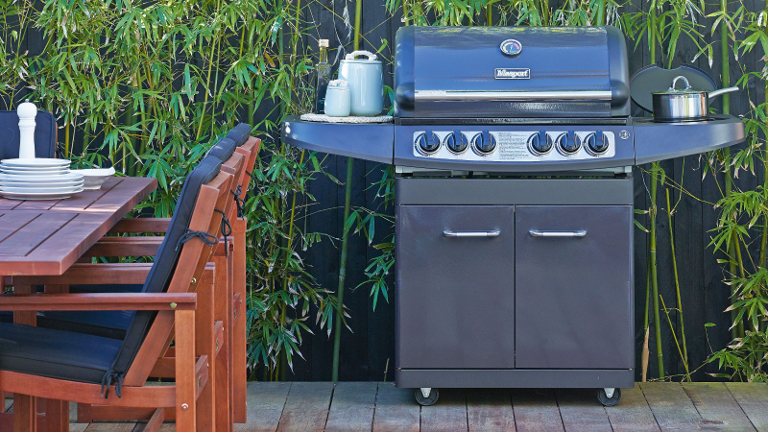 No outdoor set up would be complete without a BBQ and yours should be no different. Bear the following in mind when shopping for a gas, electric or charcoal BBQ or grill:
If you like to BBQ regularly, consider a gas or electric BBQ as they offer fast heat up times and are quick and easy-to-set up. They also offer greater control over the heat settings.
If flavour is everything, then you might consider a charcoal BBQ as only a charcoal grill can create that authentic, unmistakable smoky flavour.
Shop for a BBQ according to how many mouths you need to feed. For example, a 2 burner gas BBQ or medium-sized charcoal BBQ should allow you to cook enough for a family of between 4 to 6.
Outdoor Living Considerations
Frame Material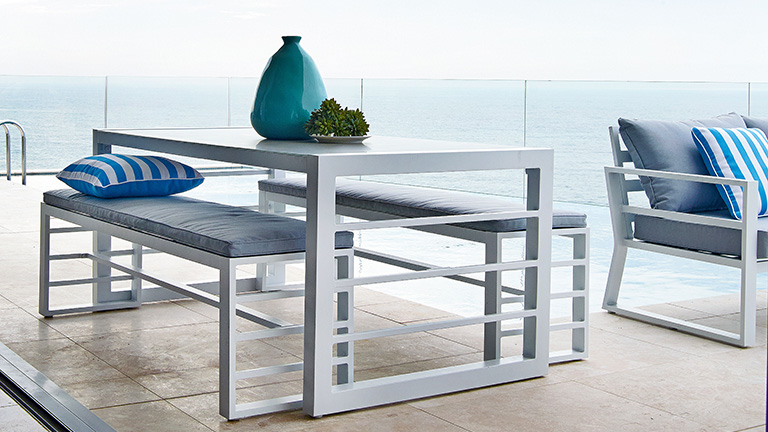 Outdoor furniture is available in a range of materials. Your choice should be dictated by how much time you can dedicate to maintenance and what you plan to do with it during the winter months off season.
With proper care outdoor hardwoods are naturally resistant to the elements and can provide enjoyment for many years.
Rattan or wicker-effect furniture is both durable and stylish. It's usually wrapped around an aluminium frame, which means this furniture is lightweight and resistant to rust.
Metal furniture requires next-to-no maintenance and brings a modern look to your garden. Steel furniture is durable and sturdy, while aluminium furniture with powder coating, is able to better withstand the Australian climate.
Outdoor Living Accessories
---
Cushions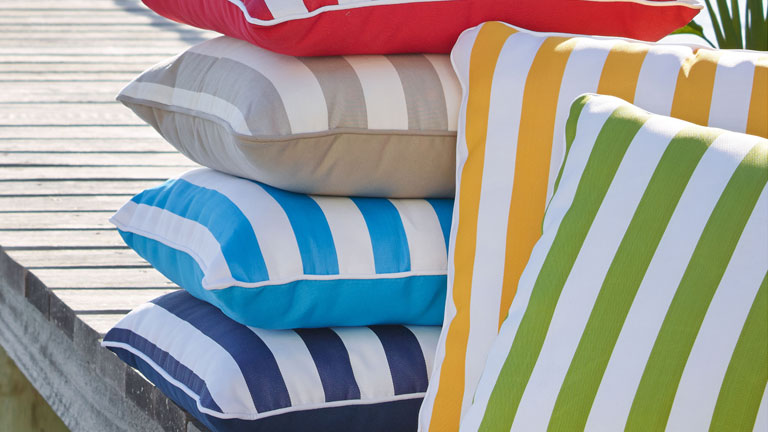 Get comfortable under the sun with outdoor cushions that are designed to cope with the demands of the Australian climate. Choose from a range of colours and styles and find the set that's right for you.
BBQ Accessories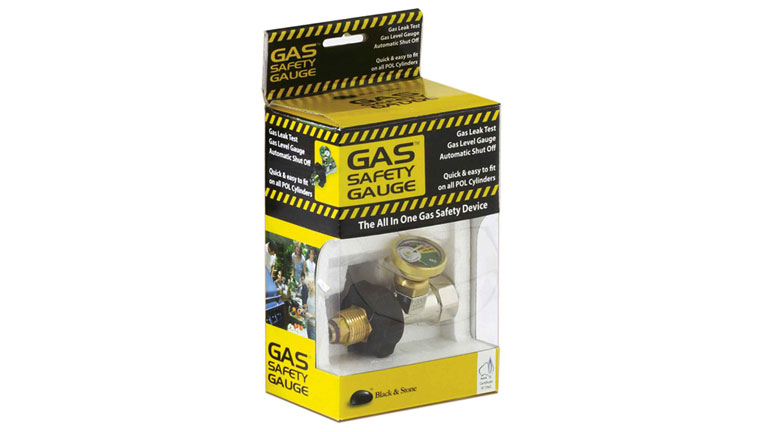 Cook up a storm in whatever way you see fit with a set of BBQ accessories. Get the tools you need for cleaning and creating and make sure the food you serve is cooked to perfection.
Umbrellas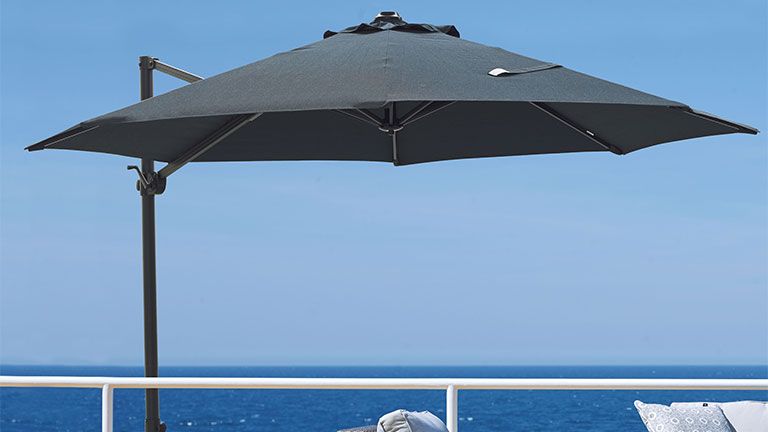 Get some respite from the sun and protect your furniture against the punishing effects of UV light with a parasol or umbrella. Choose from a range of styles and sizes and find the one that meets your need.