Quilts & Pillows Buying Guide
Purchasing Quilts & Pillows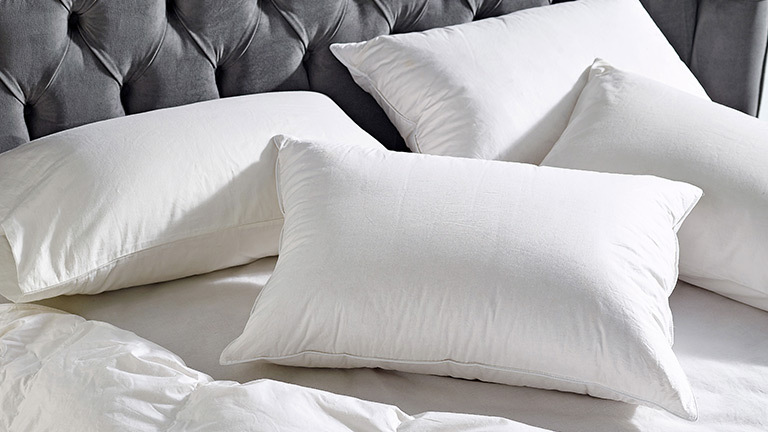 There are a number of practical considerations to consider when choosing pillows and quilts:
Shop for pillows and quilts according to the climate you live in. Only those in moderate climates are likely to see the benefits of high loft, heavy quilts.
If you suffer from allergies, consider opting for a pillow or quilt with a hypoallergenic or synthetic filling.
Are you shopping for bedding for a guest room? If so, you may wish to opt for low maintenance, machine washable bedding.
Choose a pillow that matches the way you sleep. Side sleepers, for example, will want a higher pillow with more support than a stomach or back sleeper.
Types of Filling
Down & Feather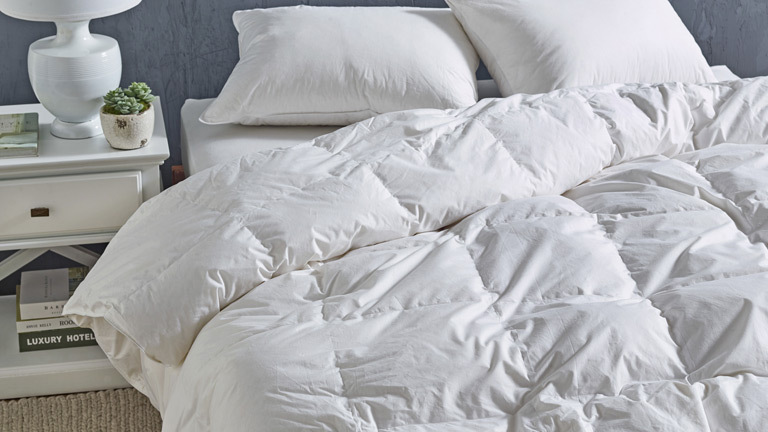 Down and feather fillings (available separately or as a combination) are 100% natural and provide outstanding heat retention.
Down is often considered to be the last word in insulation. It is soft, light and airy yet can keep you warm in even the coldest winter night.
Pure feather quilts can be heavy, which may not suit all users. The combination of down and feather together can significantly reduce the overall weight.
Feather and down filled quilts and pillows should be professionally laundered.
Synthetics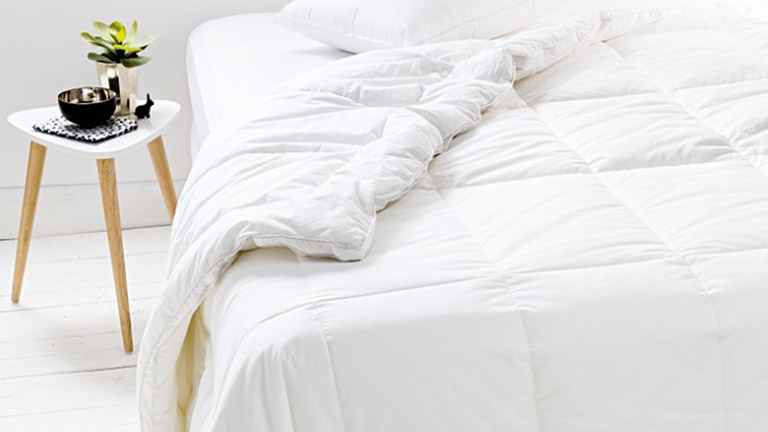 Synthetic fillings have been designed to replicate the feel of traditional fillings like downs. However, they are free from many the allergens that can cause some users to suffer through the night.
One of the most popular synthetic fillings is microfibre, which allows for great heat retention and creates hard-wearing quilts and pillows that are as soft as natural down.
Synthetic quilts are available in a number of different weights and lofts to suit any season or preference and most synthetic-filled quilts and pillows are machine washable.
Wool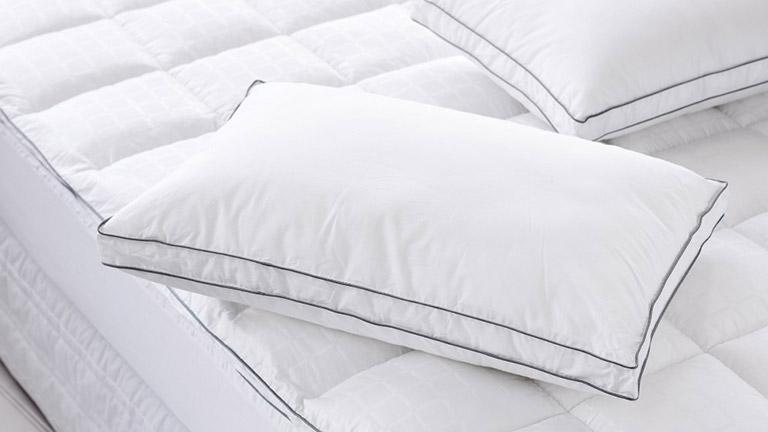 Wool quilts offer excellent heat retention and can also remove moisture from your body making them as close to a year-round filling as you can get.
Wool is favoured for its breathable, self-regulating qualities, helping you stay warm or cool depending on your body's need.
Wool can also remove moisture from your skin so you don't wake feeling uncomfortably hot and sticky in the summer.
Wool quilts are hypoallergenic. By removing moisture, it creates an environment which minimises dust mites and bacteria.
Some wool-filled products are machine washable. Please confirm on each individual product and always read the label.
Cotton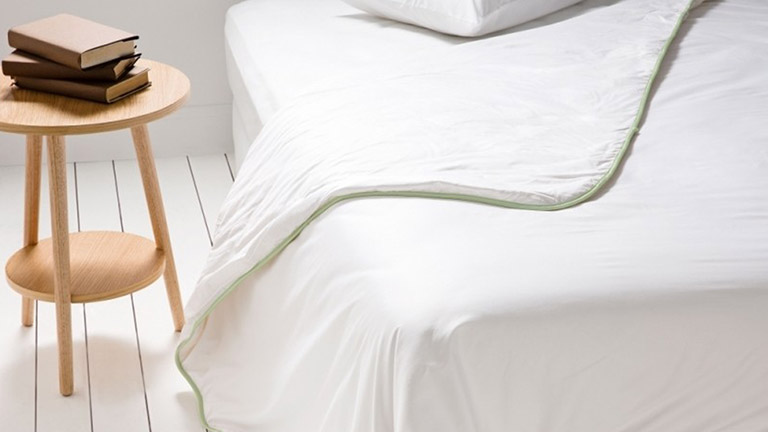 Cotton is a lightweight fibre that is well suited to use in warmer climates and for hot sleepers.
Cotton is a pristine natural fibre that boasts many of the same qualities as wool. However, it is unlikely to be as warm.
Cotton absorbs moisture away from the body to create even heat distribution.
Cotton quilts are also hypoallergenic, making them ideal for anyone who has trouble with allergies.
Most cotton-filled products are machine washable. Always read the label.
Tencel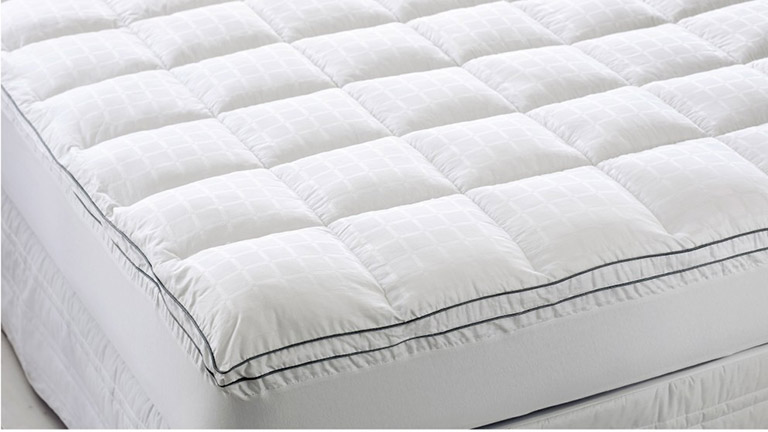 Tencel bedding is filled with natural eucalyptus fibres that have been extruded from trees in sustainable forests.
Tencel is favoured because it is soft, smooth, easy-to-maintain and environmentally-friendly.
It is considered to offer around 50% more moisture absorbance than natural cotton. It is also considered to offer around 50% more heat dissipation.
Tencel is also hypoallergenic making it an ideal choice for allergy sufferers who want an eco-friendly option.
Corn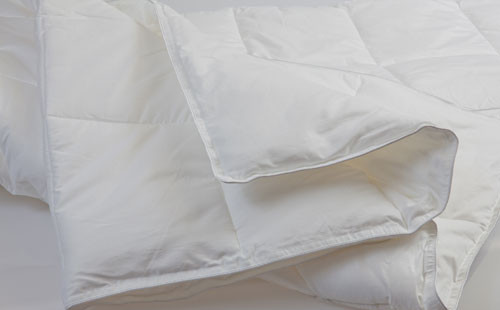 Corn filled bedding is great for those looking for the comfort of down, but need a fibre free from allergens.
Corn fibre is a renewable resource that results in minimal impact to the environment.
Cotton absorbs moisture away from the body to create even heat distribution.
Corn-filled quilts give more volume for less weight and have breathable properties that allow for good management of heat and moisture for a more comfortable night's sleep.
Quilts using corn fibre fillings are machine washable. Always read the label.
Clima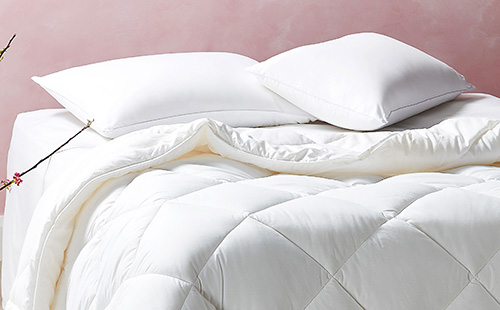 Clima is a natural botanic cellulosic fibre that has an additive of refined plant oil. Clima technology creates a micro heat accumulator which acts as a temperature buffer between warm and cool. This phase changing material adapts to your body to ensure you always sleep at an optimum temperature regardless of outside factors.
The Clima material can be purchased in part of our 'Natura Eco' range of products from Bambi, including Mattress Toppers, Quilts and Pillows.
If an uncomfortable temperature tends to disturb your sleep, opt for the Clima material to help.
Quilts & Pillows Features
Finding the Right Size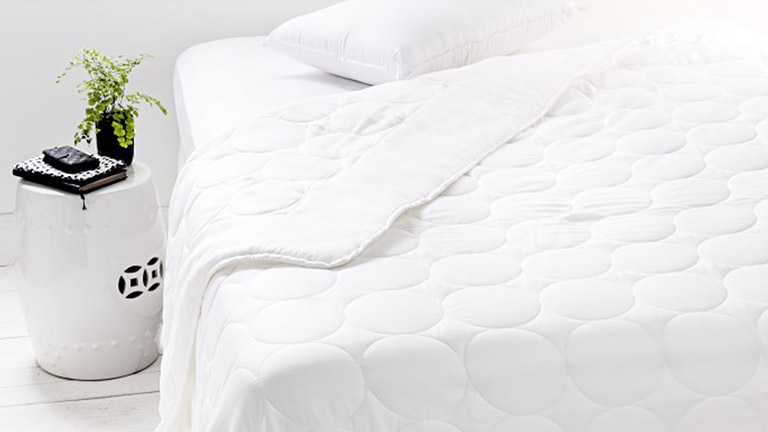 Quilts correspond to Australian sheet and mattress sizing conventions namely single, double, queen, king and super king.
Quilt sizing is as follows: single: 140cm x 210cm; double: 180 x 210cm; queen: 210cm x 210cm; king: 240cm x 210cm; super king: 270cm x 240cm.
Unlike sheets, you don't necessarily have to buy a quilt to match your mattress. If you share a bed with a blanket hog, or if you have just bought a new mattress that is deeper or higher than your old one, you may wish to consider the next size up.
Quilts, however, tend to be wider and longer than most mattresses so bear this in mind if you're considering buying a quilt that is larger than your mattress.
Choosing the Right Pillow
It is essential to choose pillows that match how you sleep. Everyone's different and the same pillow may not be suitable for both you and your partner. There are three types of sleeper: font/tummy sleeper, back sleeper and side sleeper.
Front sleepers should opt for a lower profile pillow to keep their necks correctly aligned.
Back sleepers may be more comfortable with a medium-firm pillow with a low profile.
Side sleepers need more loft and support than front and back sleepers so they should opt for higher profile pillows.
Bedroom Additions
Cushions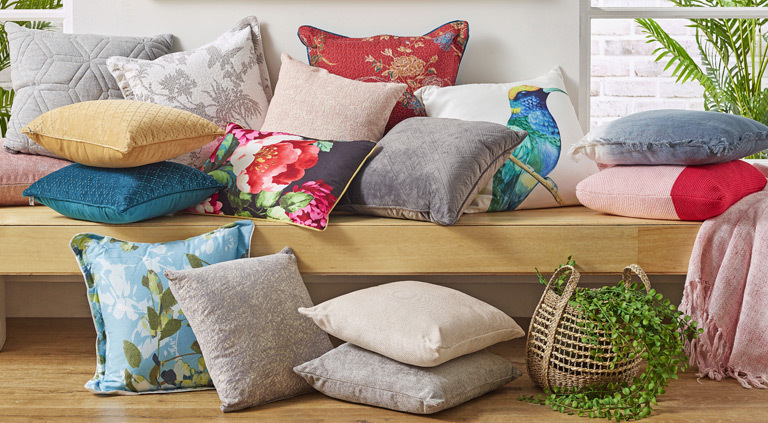 Make sure the bedrooms in your home are as comfortable and inviting as possible by complementing your bed linen with cushions that accentuate your colour schemes.
Bedside lamps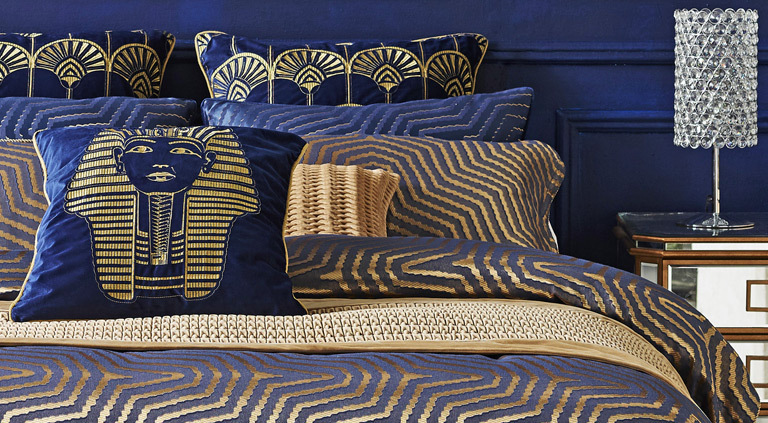 The right lighting can make all the difference to a room. Make sure the bedrooms in your home look at their best by adding a stylish bedside lamp or a floor lamp for softer up lighting.
Wall Art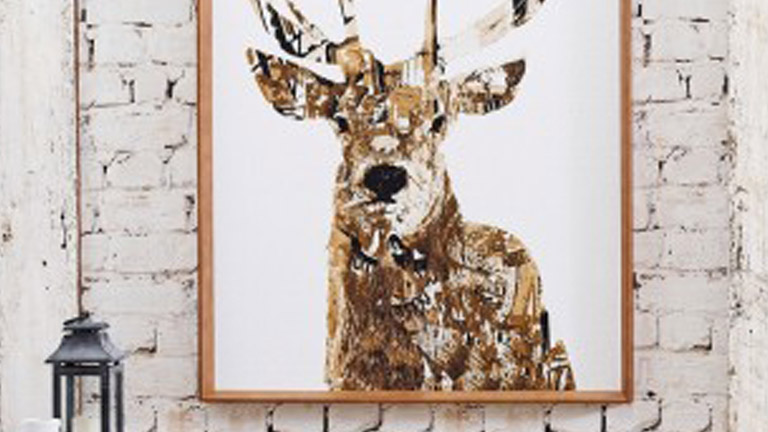 Add the finishing touches to your bedroom by hanging some wall art or decorations. Develop existing colour schemes or add new colours to the palette with a striking, high-quality print.