Steam Cleaner Buying Guide
Purchasing a Steam Cleaner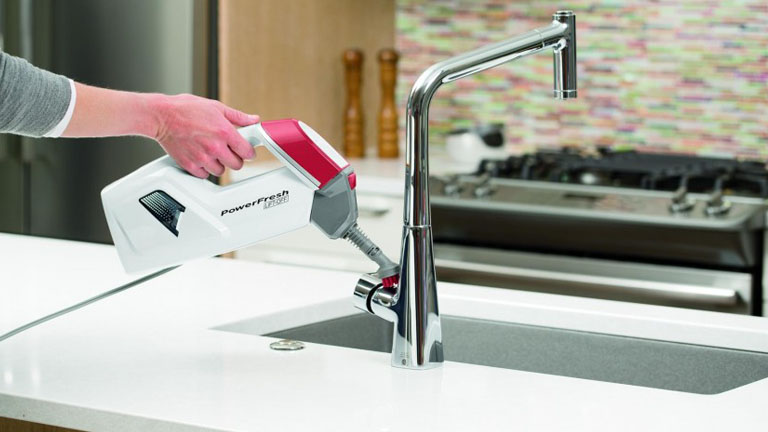 Bear in mind the following when shopping for a steam cleaner:
Shop for a steam cleaner to match the size and layout of your home. For example, if you live in a home with a large kitchen, you may find that a cylinder steam cleaner with a large water tank will meet your need.
When shopping for a steam mop, remember to factor in the cost of replacement cleaning pads. While many of these are machine washable, they still need to be substituted for new ones from time to time.
If you need a steam cleaner for intensive tasks, pay close attention to pressure levels and steam output. The more you have of each, the more effective the cleaner will be.
Types of Steam Cleaners
Steam Cleaner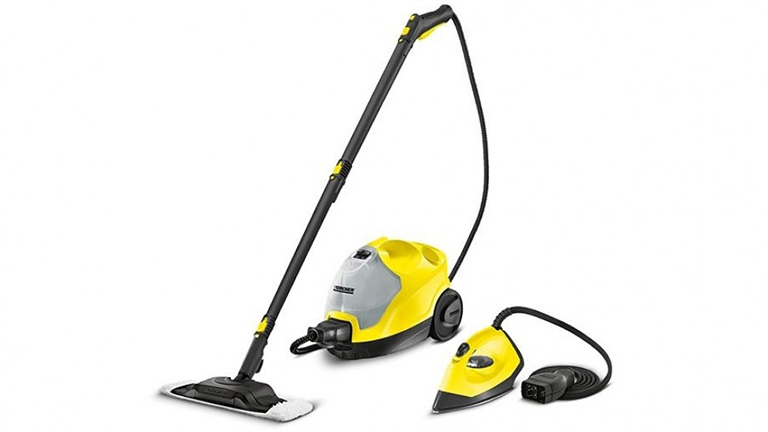 Cylinder steam cleaners combine versatility with cleaning power. They are far less compact than the alternatives but are much better suited to intensive and extensive use.
Cylinder steam cleaners help you achieve a deeper level of cleaning. They feature large tanks, high pressure and come with several attachments, making them ideal for homes with allergy sufferers.
As well as enabling you to clean your floors, windows and surfaces, a cylinder steam cleaner is versatile enough to double as an effective clothes and curtains steamer.
Due to their increased capacity, cylinder steam cleaners can take up to 10 minutes to heat up. Users looking for a cleaner for quick use should consider 2-in-1 steam mops or handheld steamers.
Steam Mop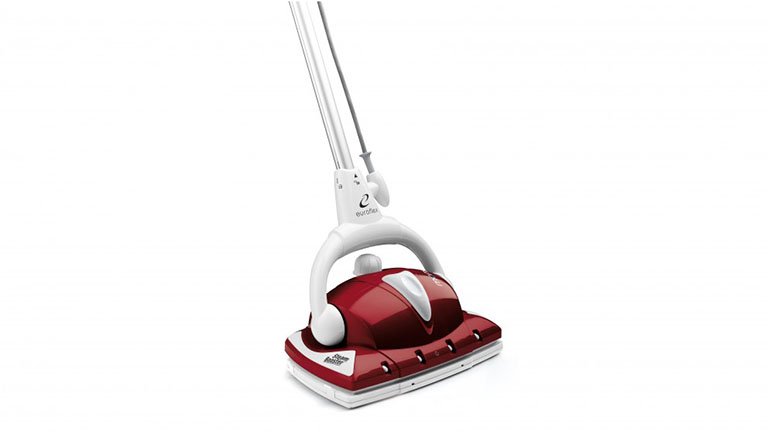 Steam mops can help you get your floors looking sparkling clean with the minimum of fuss. They are ideal for cleaning hard floor surfaces such as hardwood, linoleum and vinyl.
As with other steam cleaners, it is important to check heat up and cleaning times. Some models can be ready-to-use in well under a minute and offer as much as 15 minutes of cleaning time.
Where possible, shop for a steam mop with a detachable, built-in handheld cleaner. Versatile and easy-to-use, these units offer excellent value for money.
Steam mops should not be considered as carpet cleaners (carpet shampooers are a better option here). However, there are many models that are ideal for use as a carpet refresher. Look out for a cleaner with a carpet glider attachment if this appeals to you.
Steam Cleaner Attachments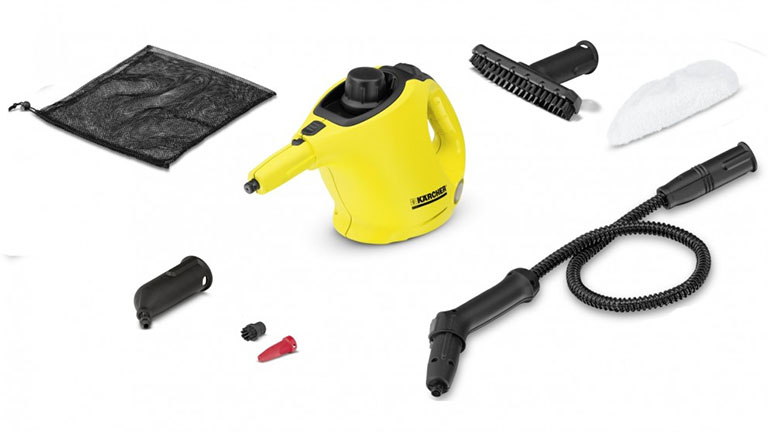 Attachments can increase the versatility of a steam cleaner — and help you to enjoy better results. Look out for the following and get even more from your purchase:
Squeegee attachments allow you to steam clean your windows for total transparency and a sparkling clean without streaks.
For the effective removal of stubborn stains and marks, look for a steam cleaner that comes with a scrubbing brush that will break up dirt, grease and other blemishes.
If you want to freshen your carpet, consider opting for steam cleaner with a carpet glider. These will not clean your carpet like a carpet shampooer, but they can help remove trapped odours and make it look newer.
Steam Cleaner Accessories
---
Replacement Mop Pads
Replacement mop pads help you keep your steam cleaner working at its very best. Changing your mop head regularly prevents spread of saturated dirt around your home.
Fragrance Disks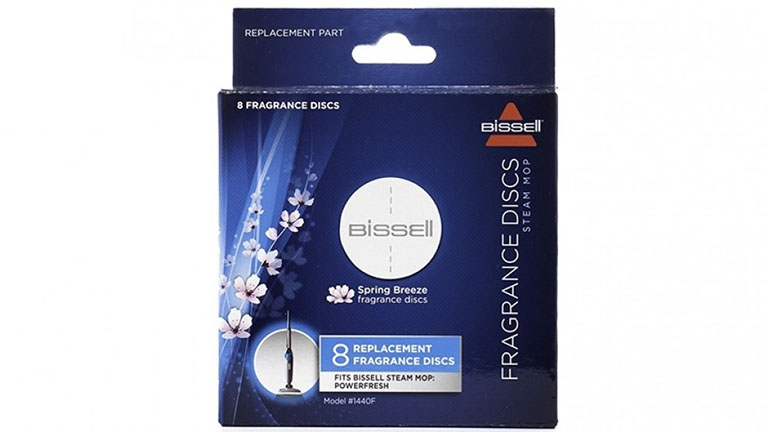 Fragrance disks enable you to introduce a fresh smell into your home while you clean. Simply insert one into your steam cleaner's water tank and clean as normal.
Attachments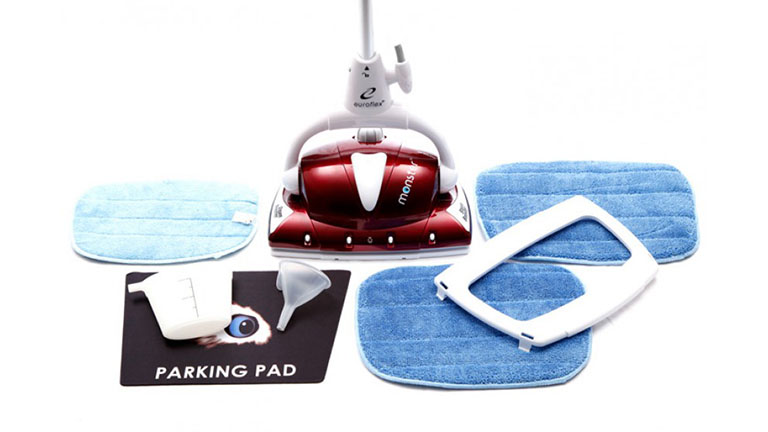 Steam cleaner attachments help you achieve a deeper level of home cleaning. Shop for the likes of brushes, squeegees and more and clean every surface in your home.