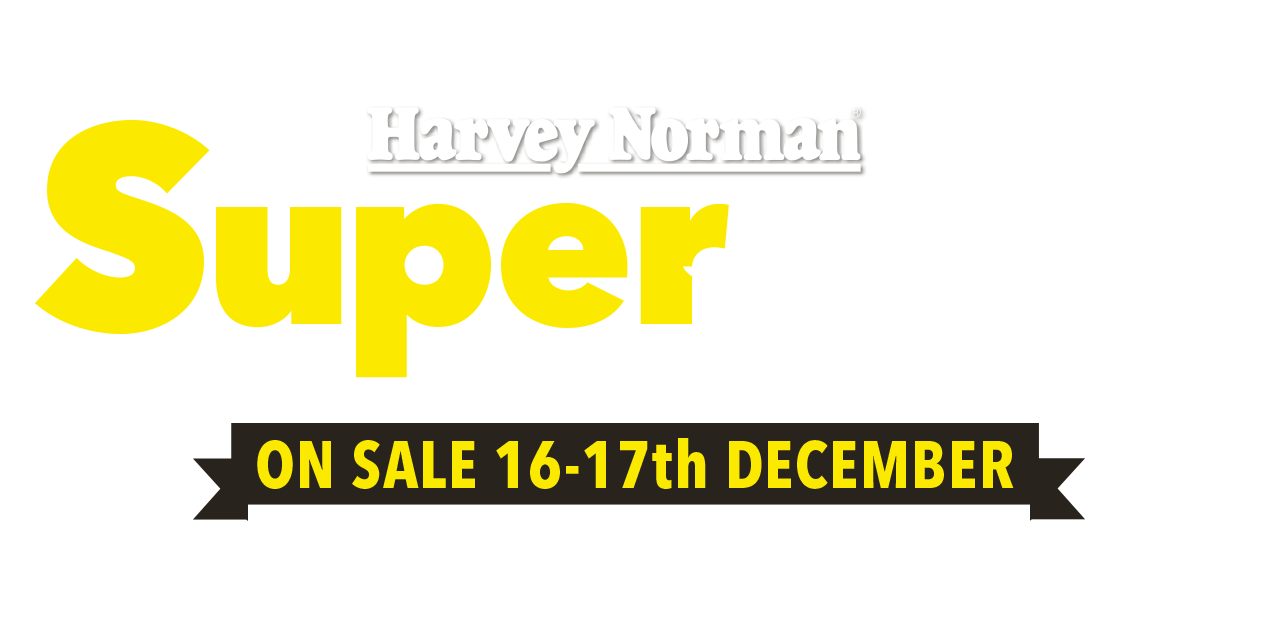 Get your last minute Christmas shopping sorted thanks to the Super Weekend!
Check out the great deals available and then when the clock strikes zero it's time to get your gifts sorted!
Plus, we've got you covered with our Interest Free offer available!


*Conditions of 60 Months Interest Free until December 2022: Available to approved GO MasterCard customers on transactions made between 16/12/17 and 17/12/17 where the amount financed is $1500 or more. Offer available on purchases from Harvey Norman franchises. Excludes mobile phones, gaming consoles, gift cards, hot water system supply & installation, Octopuss installation services, Microsoft Surface & Studio, Apple and Miele products. Excludes brands and other products that are offered for sale under agency agreements with Harvey Norman franchises. Offer available on advertised or ticketed price. Minimum monthly payments must be made during the interest free period, and interest and payments are payable after the interest free period. Paying only the minimum monthly payment will not pay out the loan before the end of the interest free period. If there is an outstanding balance after the interest free period ends in December 2022, interest will be charged at 29.49%. This notice is given under the GO MasterCard Conditions of Use, which specify all other conditions for this offer. A $25.00 Establishment Fee applies to new approved applicants. Account Service fee of $4.95 per month applies. Also available to existing CreditLine, Gem Visa and Buyer's Edge customers. Refer to product websites for conditions, fees and charges. Credit is provided by Latitude Finance Australia (ABN 42 008 583 588). Australian Credit Licence 392145.