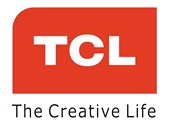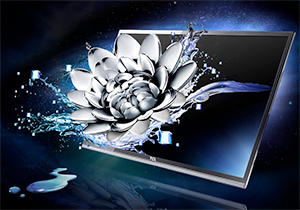 TCL is a global leader in consumer electronics including a range of multimedia products for entertainment and communications.
Founded in 1981, The Creative Life (TCL) has developed into a manufacturing powerhouse through joint ventures with companies such as Samsung and Alcatel. TCL initially produced consumer electronics solely for the Chinese market, but in 1999 the company began forging its place in the global arena.
TCL has emerged as an innovative and competitive player in the global market, with research and development centres in China, US, France, and Singapore, and manufacturing bases in Asia, Central America and Europe. TCL television sales exceeded 14 million sets sold worldwide in 2009, and the company continues to maintain its established position since 2012 as the No. 1 TV brand in China.
The TCL brand was launched in Australia in 2004, as TCL Electronics Australia Pty Ltd, and offered Australian consumers quality products from its brand range including the latest technological advancements, and exceptional after sales support and service.
TCL is an important sponsor of Australian sports, such as the Melbourne Cup Carnival and other local and international events. TCL has become an enterprise with the fastest growing brand status in the last 16 years, and one of the fastest growing manufacturers with a compounded annual growth rate of 47 percent in the past decade.
TCL 4K Ultra HD TVs
Future proof your entertainment experience with a TCL 4K Ultra HD LED LCD 3D Capable Smart TV. These TCL ultra high definition televisions offer stunning images and ensure your readiness for the next generation of 4K Ultra HD entertainment.
TCL provides you with the ultimate in entertainment with Smart TV technology and 3D capable viewing in a range of panel sizes from 40" to the massive 85" screen.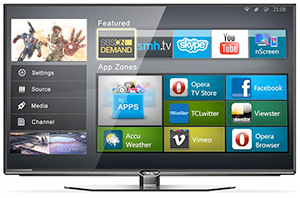 TCL Full HD 3D Capable Smart TVs
TCL Smart TV offers a range of recreational features in the one entertainment package. Enjoy a spectrum of online activities and entertainment, including facebook, Youtube, SBSonDemand and more.
Customize your online experience to your personal preferences through the Opera TV Store. With an internet connection you can download apps and broaden the range of entertainment available in the comfort of your lounge.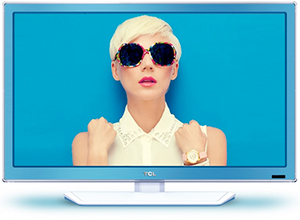 TCL HD LED LCD TVs
Enjoy your favourite shows on a TCL colourful HD LED TV. Choose from pink, blue or green slim designs that boast pristine, high definition LED LCD panels and wide viewing angles.
With the ability to match your room decor to the colour design of a TCL 26" HD LED TV, these TCL televisions are ideal for guest rooms, children's rooms or any room to which you want to add a splash vibrancy.