Televisions Buying Guide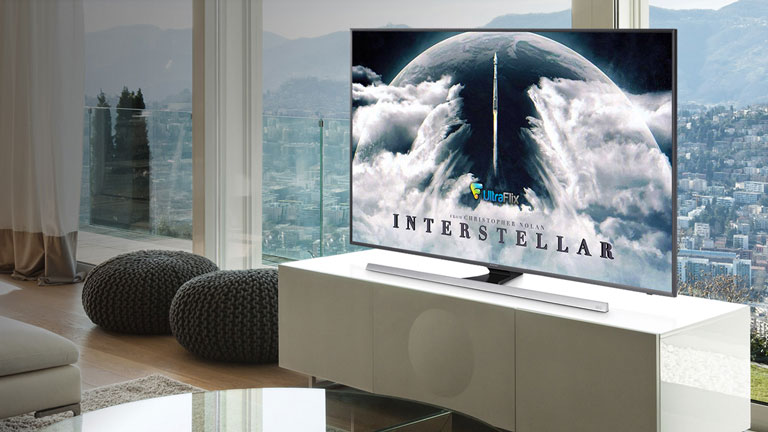 Whilst many constraints are likely to be budgetary, there are still a number of other practical considerations to bear in mind when purchasing a TV:
How big is your living or media room? In general terms, the larger the TV the further away a user has to sit from the screen to enjoy optimal picture.
Are you a cinephile, obsessive about your favourite show or a sports fan? If TV plays a big part in how you unwind, you might want to consider the latest, high-spec TVs.
How do you use your TV? If you use your TV to review photography or design work, for example, you might want to consider high resolution 4K UHD TVs.
Do you stream movies or connect via apps like Skype? Smart TVs provide access to a variety of online content. Not all Smart TVs offer the same online services, however, so check to see if the ones you use are available.
Do you have, or are you prepared to invest in, the accompanying audio equipment that will maximise the potential of a high-end TV?
Do you use your TV for gaming? If so, you may want to consider a TV with high resolution and powerful processors to ensure you enjoy the best gaming experience.
Television Types
Curved TVs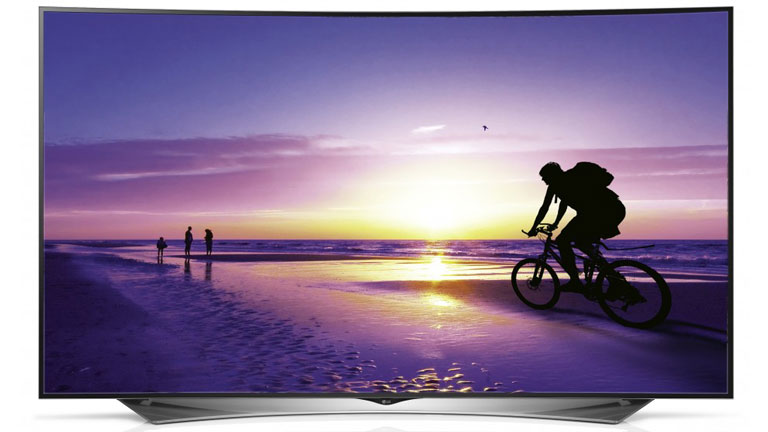 Curved TVs are intended to deliver a more engaging and immersive viewing experience than standard flat panel televisions. Striking and functional, curved TVs represent the latest in televisual technology.
By shortening the distance between the viewer and the edges of the screen, curved TVs create a wider field of view and a more natural viewing angle.
The concave shape of curved TVs minimises external light reflections so you can enjoy your favourite media without distraction.
Most curved TVs boast high-end features such as Smart functions, 4K UHD resolution and depth enhancers that adjust the screen's contrast for a superior picture.
Ultra HD TV
4K UHD TVs deliver picture resolution four times greater than that of Full HD TVs. Alongside lifelike picture quality and vibrant colour reproduction, most UHD TVs also boast a number of Smart features and high connectivity.
UHD resolution, 3840×2160, produces stunning detail, clarity and texture so you will see more of your favourite media than ever before.
4K upscaling technology means that normal broadcast television and media playback from standard definition sources like DVDs appear on screen with greater depth and clarity.
Although larger screens are best enjoyed from a distance of around 1.5 times the screen's height, 4K UHD TV's higher pixel density means users can get closer to the screen without the grid-like structure of the image becoming visible as it would on HD TVs.
Smart TV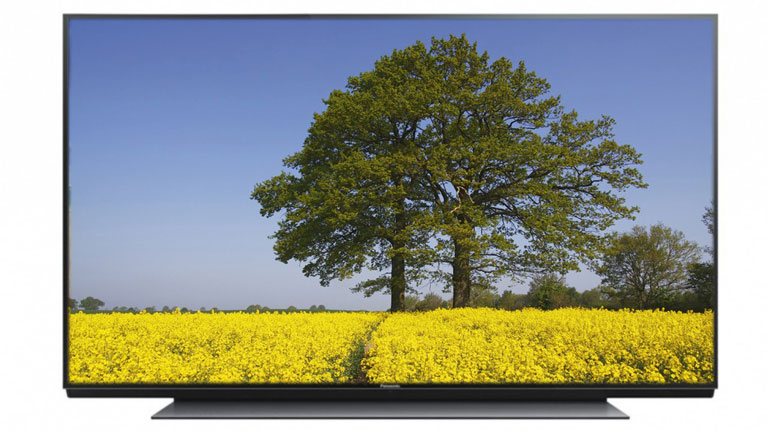 A Smart TV connects to the Internet, allowing users to view online content directly through their television.*
Smart TVs often feature a built-in web browser so you can surf the Internet. Certain models include the Android OS and Google Chrome, enabling users to enjoy the best online content through a familiar interface.
Smart TVs allow users to stream content directly to their TV. Apps such as Netflix and TV catch up services mean users can enjoy a vast catalogue of shows and films at the touch of a button.
Apps like Skype mean users can connect with loved ones over video chat on their television screen. Social media apps such as Facebook provide more ways to engage with friends and family around the world.

(Internet connection and certain subscriptions required.)
TV Essentials
---
Home Entertainment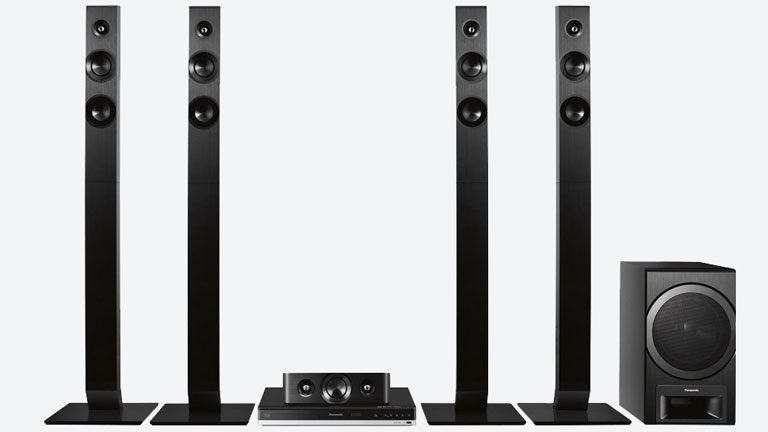 Home theatre systems can create a true cinematic experience in the home by matching the audio quality with that of the picture. With a wide range of systems available, from 7.2 channel home theatre packages with an AV receiver to a low-profile soundbar for smaller living rooms, there is a home entertainment system to suit any set up.
Blu Ray & DVD Recorders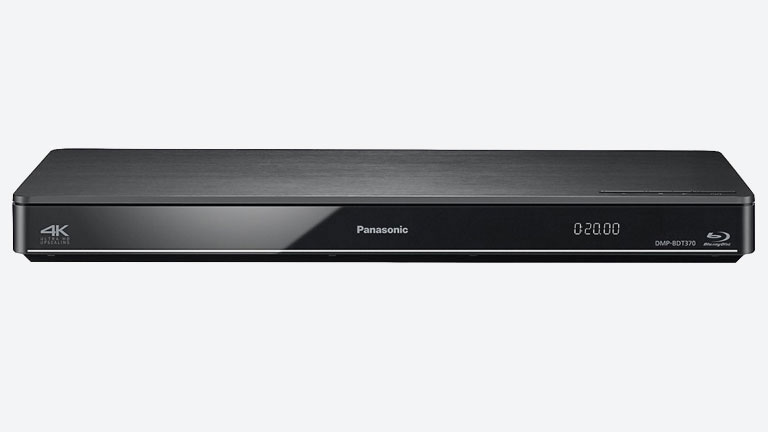 By adding a Blu Ray or DVD recorder to your home cinema set up, you can enjoy your favourite films and shows at a time that suits you. Compatible with almost all TVs, these media players offer high-quality playback and come with built-in apps and Smart features that can help you make the most of your down time. Enjoy watching movies from home.
TV Accessories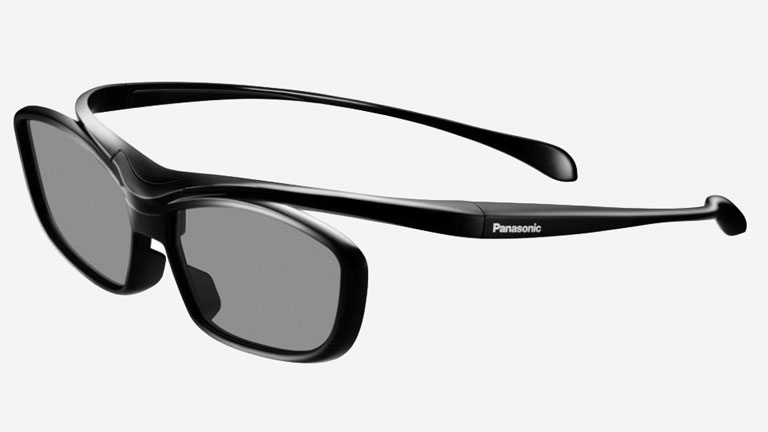 TV accessories help users get more from their television. Adapters, HDMI cables and surge protectors, for example, increase connectivity, ensure strong signal transfer and safeguard home cinema equipment from the damage caused by a spike in power respectively. Bring your home entertainment technology together with perfect accessories.