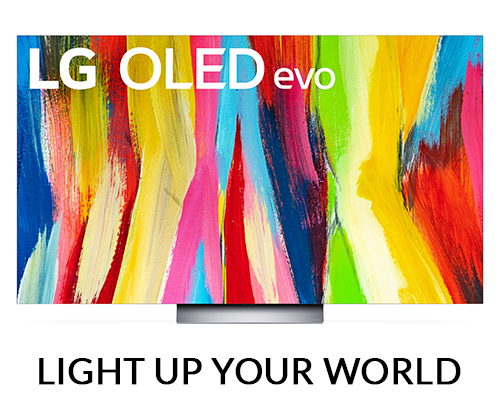 Discover the 2022 LG TV Range
Designed for an outstanding gaming, movie and sports viewing experience. Explore the range here:
Create the perfect home entertainment system with a new TV
From Smart TVs to Lifestyle TVs, home entertainment technology has advanced far beyond the boxy old black and white TVs. With a massive variety of TVs on the market, it can be difficult choosing the right one for you. Whether you're after a cinema-sized screen that takes up the lounge room wall or a TV with captivating picture clarity that propels you into the world of your favourite movie stars —Harvey Norman has the TV for you.
Which TV Is The Best For Me?
To find the best TV for you, simply check out our huge range of TVs available to buy online and in store. We stock everything from cheap TVs to the biggest names including LG, Samsung, Hisense, Sony and TCL with a wide range of screen sizes including compact 24 and 32-inch TVs to the 65 inch and 75-inch TVs - and everything in between!
What Is The Best TV Brand To Buy?
Samsung is a big name in electronics, delivering exceptional technology across an extensive array of products. Samsung TV and Samsung Smart TV technology is second to none, offering a range of QLED TV, 4K UHD TVs and more with intuitive smart features that seamlessly integrate your TV into your life.
Another major brand in the TV market is LG. Harvey Norman stock a range of LG TVs including, Smart, LED LCD and Full HD options both in store and online allowing you to have perfectly rich colours with incredible picture quality in your home.
Hisense also provide a competitive and broad range of TVs to the market. With features such as 1000+ dimming zones and Ultra HD certification Hisense offer a range of Smart, HD, UHD TVs and more in a number of sizes to suit your home.
What Do I Need To Complete My TV Set Up?
Complete your home entertainment system with a range of speakers and home theatre accessories along with a selection of TV units as well as DVD players and recorders for a comprehensive set up. Harvey Norman is renowned for offering the best products with outstanding deals. Ready to buy your TV? Shop online or ask an in store specialist at your local Harvey Norman today!