Washing Machine Buying Guide
Purchasing a Washing Machine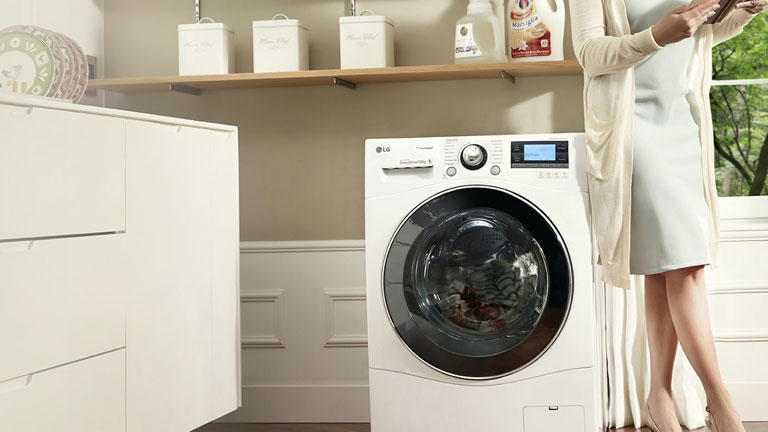 Consider the following when shopping for a new washing machine:
Choose a washing machine that matches your lifestyle. If you have a large family, look for a washing machine with a high-capacity drum.
Water and energy efficiency are key considerations when choosing laundry appliances. Efficient appliances may save you money in the long run and are better for the environment.
Consider the layout of your home when choosing a washing machine. For example, you may find that opting for a washer dryer over two separate appliances will help you make the best use of the available space.
Types of Washing Machines
Top Load Washing Machines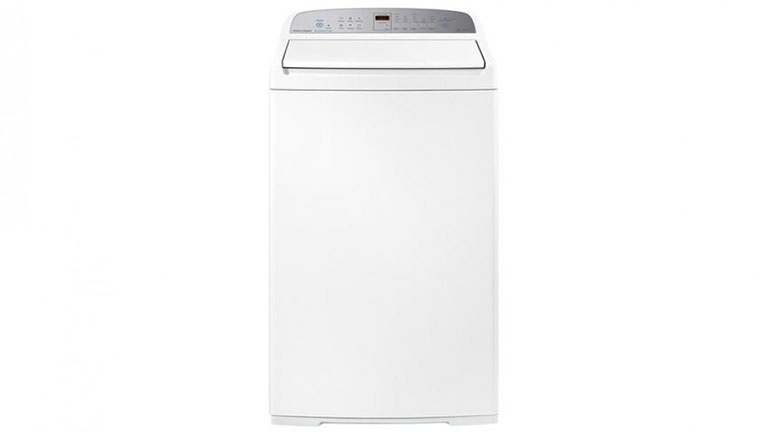 Top load washing machines tend to be fast, affordable and have large drum capacities. Due to their shape and size, they are better suited to laundry rooms than kitchens.
Many top load washing machine feature an agitator (a pole in the centre of the drum) that rotates back and forth to move clothes around. Agitators are very effective, but restrict space inside the drum.
Top load washing machine are also available with an impeller or pulsator mechanism, the advantage of which is that it is gentler on clothes and that there is more drum space for bulky items like doonas.
While top load washing machines tend to be the fastest type, front loaders with 'fast wash' settings will be able to rival wash speeds.
Front Load Washing Machines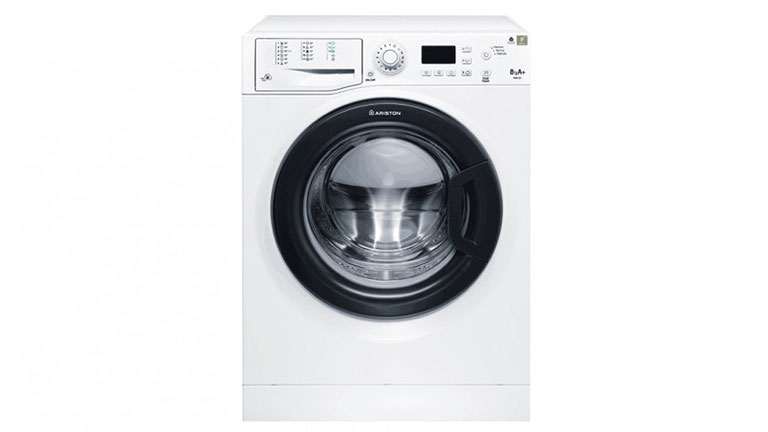 Front loader washing machines have a spinning drum, which makes them gentle on clothes, and a compact design which makes them ideal for smaller spaces. They are easy-to-use, effective and efficient.
Front loader washing machines tend to be gentler on clothes than top loaders. If you have a significant number of delicates in your wardrobe, a front loader might be the best option.
Front loading washing machines also tend to be more water and energy efficient than top loaders (always check efficiency on specific models). As such they can be cheaper to run and better for the environment.
Front loader washing machines also offer faster spin speeds so you can get your washing dried sooner. Note, that high spin speeds can damage very delicate clothes so consider if you will use this feature before making a purchase.
Washer Dryers
Washer dryers are perfect for anyone who wants to wash and dry their laundry but does not have the space for — or does not like the idea of — two standalone appliances.
Washer dryers tend to feature the latest technology. An automatic dryer sensor, for example, will use the weight of the load to establish exactly how much drying time is required so you don't have to do anything to get the best results.
Washer dryers have both washing and drying capacities. The drying capacity is invariably lower than the washing capacity, which means you may have to adjust your load to complete both cycles.
Most washer dryers feature condenser drying technology, the main advantage of which being that they do not require venting so you can position them where you need them.
Washing Machines Features
Drum Size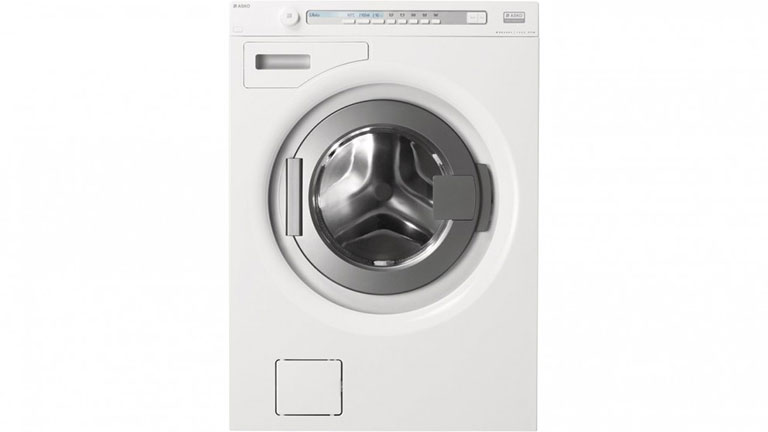 Drum size is an important consideration as it can impact upon performance, efficiency and ease of use. Consider the following when making your choice:
As a guide to capacity, we recommend taking 1kg to be enough space for one complete outfit (a top, bottoms and underwear).
Washing machines are at their efficient best when operating with a full load. For this reason, high-capacity drums are best suited to the homes of large, busy families.
Washing machine drum sizes range from around 5Kg all the way up to 16Kg. Try to establish just how much space you will need before making a purchase.
Efficiency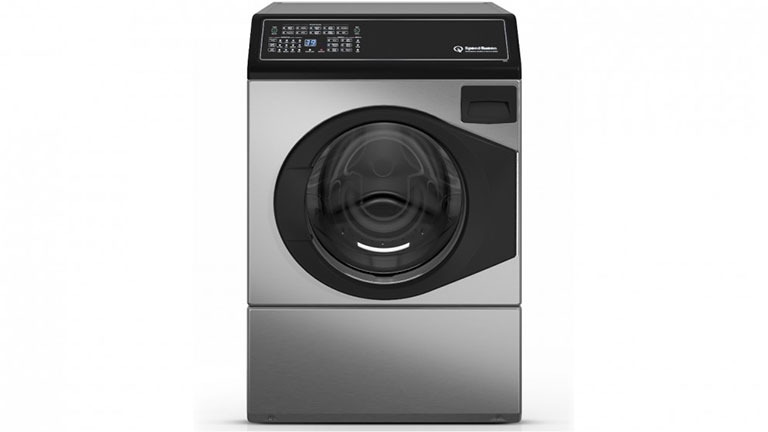 The Energy Star Rating and WELS (Water Efficiency Labelling Scheme) rate washing machines according to how much water and energy they use.
WELS labels show a zero to six-star rating. The more stars a washing machine has, the more water efficient it is.
The Energy Star Rating label gives a star rating (out of 10) of the model's energy efficiency. It also states energy consumption (usually kilowatt hours per year) as an estimate of the annual energy consumption.
Efficient washing machines may require a greater outlay, but they can save you over the course of the product's lifespan.
Washing Machine Controls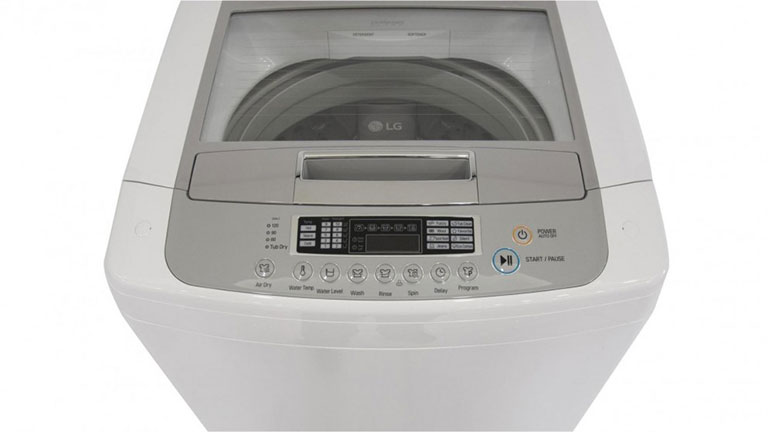 Washing machines are available with a variety of controls and displays. Bear the following in mind when making your choice:
Entry-level washing machines are likely to have mechanical dials and knobs. Uncomplicated and easy-to-use, they are more than adequate for any and every home.
Digital touch controls won't improve performance but they can add a more modern look and feel to your home. They may also enable you to control your appliance with greater accuracy.
Models with an LCD display ensure you always know what is happening with your machine. Check program settings, cycle duration and more with a quick glance at the screen.
Programs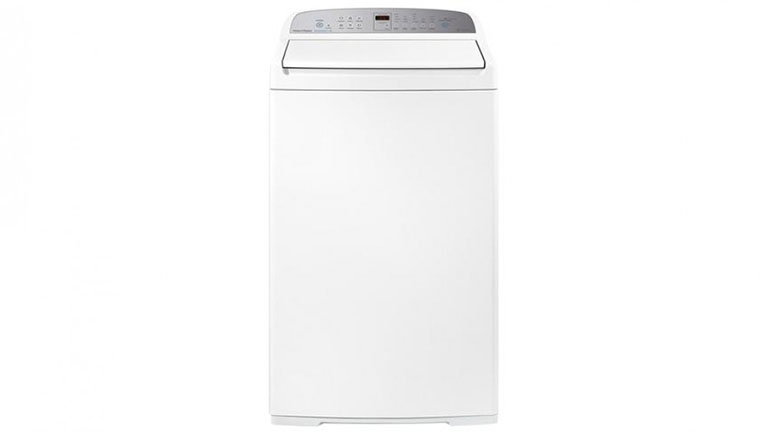 The number and variety of programs featured on a washing machine can help you enjoy the best results with minimal involvement.
A washing machine with a 'hand wash' function enables you to launder practically any item so you don't have waste any time at the sink.
Similarly, washing machines with 'sportswear' programs can help you achieve the best results for specialised work out gear.
Many washing machines come with adjustable spin speed settings. Washing machines that have spin speeds in excess of 1600 rpm will enable you to get your clothes ready quickly.
Tub or Drum Material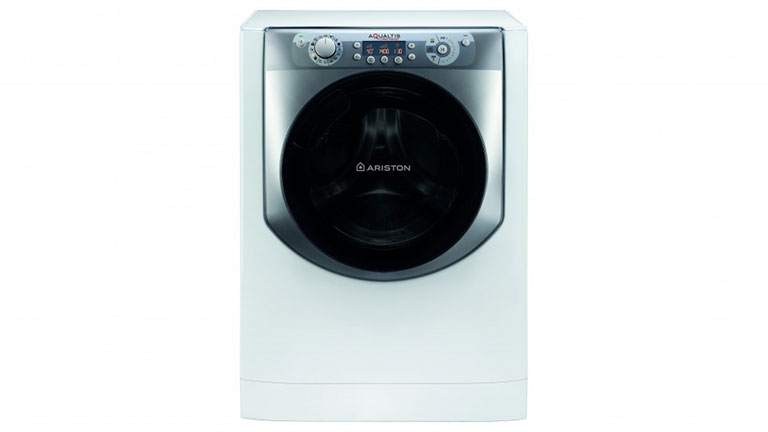 Drum material can impact upon the longevity and performance of a washing machine. There are three main drum types, namely porcelain-coated steel, plastic and stainless steel.
Porcelain-coated steel tubs are perfectly adequate but they can be prone to chipping with prolonged use. This chipping will hasten deterioration and reduce the lifespan of the product.
Plastic tubs tend to have a longer lifespan than porcelain tubs as they are extremely durable. A plastic tub should last for the lifetime of the machine.
Stainless steel drums and tubs are generally considered to offer the best performance as they are very hard wearing and are the gentlest on clothes.
Other Features to Look For
Washing machines are available with a huge range of features and functions that can improve performance and make your life easier. Here are three features to look out for:
Automatic sensors can determine the size of the load and how soiled it is so you will always run the machine on optimal settings. Some machines can even be set to manage the amount of detergent used.
The latest washing machines are equipped with Smart diagnosis features which can contact the help centre with reports on your behalf so you never have to waste time trying to identify the problem.
Washing machines with delayed start timers enable you to run your machine through the night for the most cost effective operation. Pay close attention to operating noise levels if you plan to use this feature.
Premium Laundry
---
King Size Laundry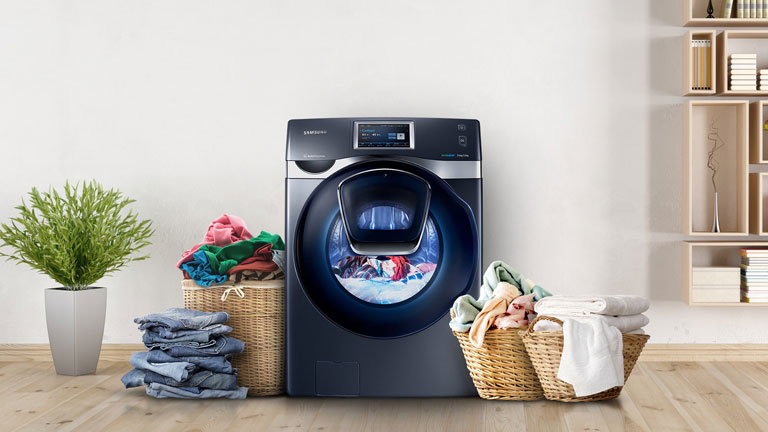 If ordinary washing machines and dryers don't cut it for your household, then a king size appliance might be the perfect solution. With capacities 10kg and higher, king size laundry is ideal for large and busy households.
Premium Laundry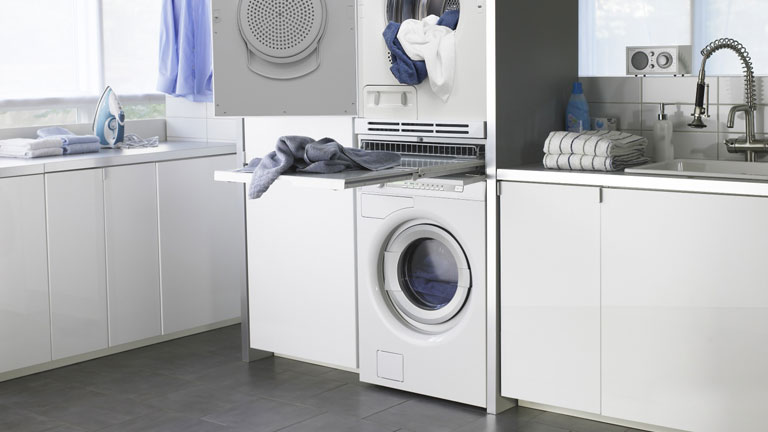 For the best possible care of your clothes, look no further than the premium laundry range. These cutting-edge appliances are quieter on your ears, gentler on your clothes and more energy efficient.