Have fun getting creative in the kitchen with your kids. Naturally messy and full of energy, children are your secret weapon to making meal prep more entertaining and less of a chore. In order to help you introduce your kids to cooking, Westinghouse have released their Kids in the Kitchen recipe book – it's full of tasty treats and easy to follow recipes that you and your little chefs will love testing out.
We've hand-picked a couple of great recipes that your kids will love. Want more recipes? Keep scrolling below and download the entire recipe book.
Churros
Yummy treats made at home are always better than store-bought, just like these sugar-coated churros.
View Recipe
Pancetta and Vegetable Fritters
Expand your kids' tastebuds with this perfect finger food that's full of fresh ingredients and crunchy textures.
View Recipe
Fish Tacos
Easy to assemble and full of vibrant colours and flavours, this yummy mid-week meal idea is a winner.
View Recipe
Beef Nachos
A winter favourite at any table, this ooey-gooey crowd-pleaser will have everyone reaching for seconds.
View Recipe
Kid-Friendly Kitchen Appliance Range
Make your child's introduction to home cooking a safe one with kid-friendly appliances that are designed to protect little hands and curious minds from any mishaps. These appliances have the added parent-friendly benefit of being easy to clean and maintain.
Induction Cooktop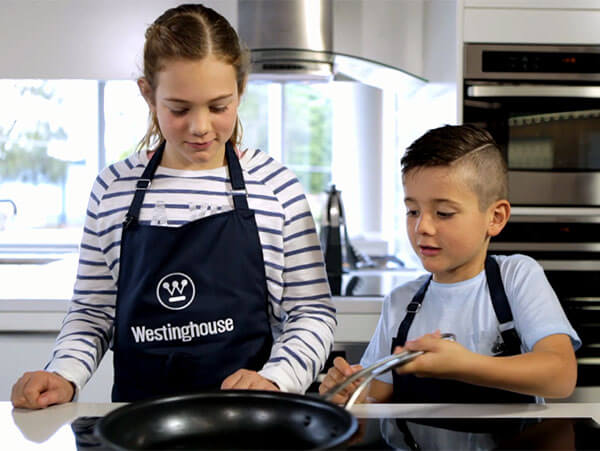 The no-flame design means kids can help you stir pots and pans without any worry. Family-friendly features include:
Only generates heat in the cookware
Pause button
Child safety lock
Family-Friendly Oven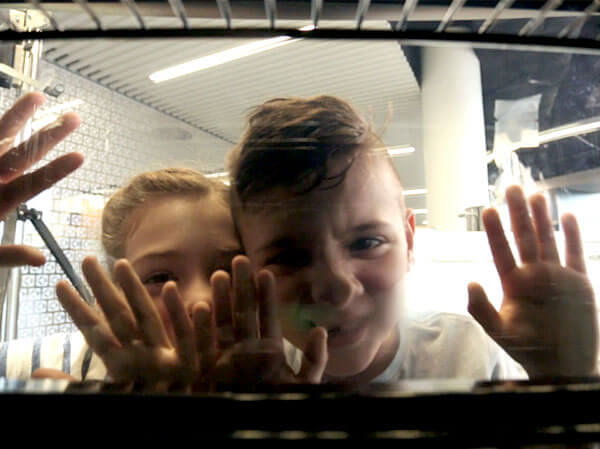 Avoid accidental burns with Westinghouse's cool-to-touch oven range. Family-friendly features include:
FamilySafe™ cool doors
Easy-to-clean fingerprint resistant stainless steel
80L capacity
Clever Dishwashers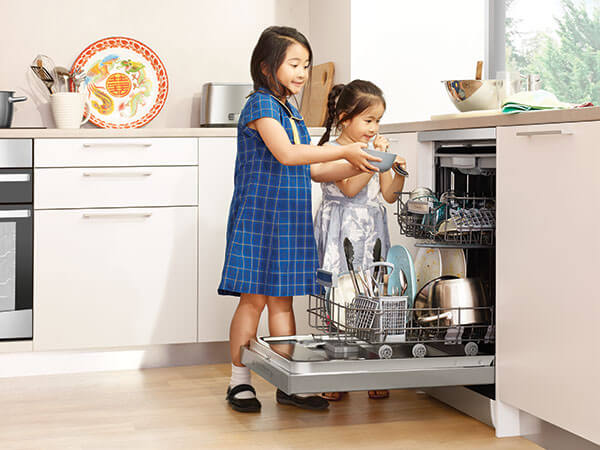 Make dishwashing a breeze with Westinghouse's range of safe dishwashers. Family-friendly features include:
Water safety system to protect your kitchen and your family against flooding
Hygiene option to protect your family against bacteria and sickness-causing germs
FlexRack cutlery tray
Child lock
Compact French-Door Fridge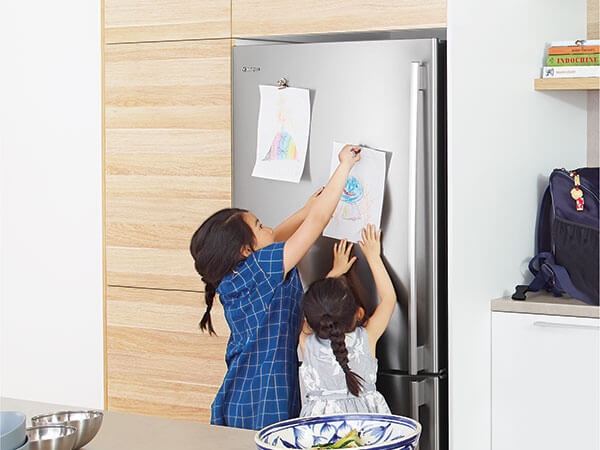 Create a safe environment for food preparation with Westinghouse's convenient and safe range of French-Door Fridges. Family-friendly features include:
Fresh food storage solution
FamilySafe™ lockable storage
SpillSafe™ glass shelves
Need more inspiration?
Want the inside scoop on Kids in the Kitchen? Go behind the scenes and read the full story on our blog.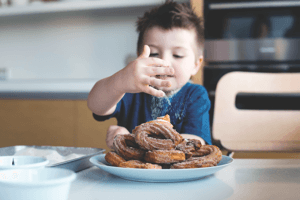 ↑